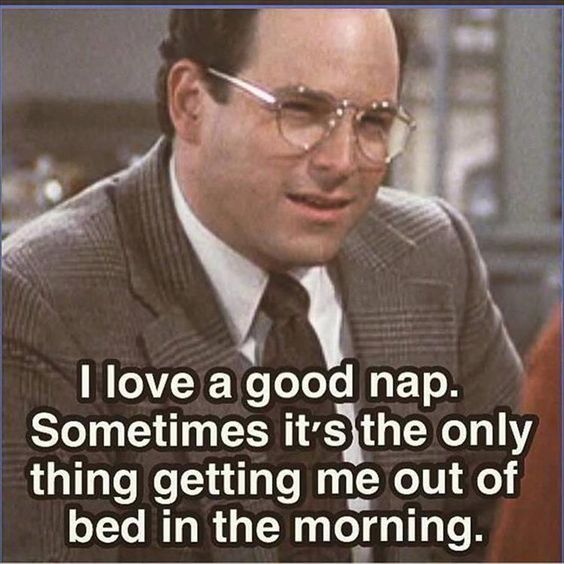 After starting to resurface after Christmas and New Year – so many naps! – I started to wonder what I might write that could interest people now that I've reached the goal post of every FIRE blog and actually retired.
There's no point writing about what retired life actually feels like, because, to be honest, it doesn't yet feel like I've retired. It's the school holidays, my pay still keeps rolling in until the first day of term 1, so at the moment it still feels like business as usual. The 27th of January 2021 will be when it begins to hit home. The first school day of the year for teachers. My last pay packet ever…
But that's still 3 weeks away. I started drafting this post yesterday but I wasn't in the 'zone', but this morning I posted a comment about how I retired early(ish) on a teacher's salary in a high cost of living city. It was in a Facebook group called Aussie FIRE discussion group, run by the guy behind Aussie Firebug. Someone replied, asking about my strategy.
I had to smile. My strategy?
Like most of us, I bumbled my way through my 20's, 30's and 40's without a clue about FIRE (financial independence, retire early.) My only motivation, once I started manufacturing kids, was to provide a safe, secure life for them to grow up in. A lot of that was providing emotional security for them, but a huge part was also providing financial security. This involved things like ensuring that we always had a roof over our heads, enough food on the table and that the bills were always paid. When you leave your husband with 4 boys under 5 and $60 cash, which is otherwise known as the scariest financial decision of all, it tends to make you focus on the money stuff.
Although I didn't stumble across the concept of FIRE until I was 50, the actions I took in the previous years accidentally set me up to be in a pretty good place to take the idea and run with it. Even though at that stage I'd just paid off my house, so my bank balance was literally $10 cash, I was primed and ready for the information.
So what enabled me to do the following: find out about FIRE when I had a paid-off house, around 100K in superannuation and $10 in the bank, and then to retire 7 years later?
A combination of the following behaviours: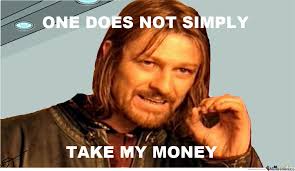 The first tool, and undoubtedly the most important, was cutting my coat to fit my cloth. Otherwise known as spending less than I earned. Being frugal.
Frugality doesn't mean being cheap – though in the early days when the boys were very young I'm sure I crossed that line a few times simply to survive. A frugal person makes sure that before they spend anything on lifestyle frills, they've paid the mortgage or rent, paid the bills and provided for the necessities of life. Then they tuck a little away for a rainy day in an emergency fund/investment portfolio. THEN they decide what to do with what's left over.
The 'decide' in the previous sentence is very important. I feel that the main difference between a spendthrift and a frugal person is that one employs mainly short-term thinking with their everyday spending decisions, while the other employs mainly long-term thinking.
A person who deliberately decides to use frugal principles is sure to get ahead. I used to feel, especially in the early days, that every dollar I was able to keep in my wallet was a win. Those dollars I kept were able to be used to improve our quality of life on things I valued. These things are always a mix of looking to the future and enjoying the now.
Initially, those things I valued were chipping away at the mortgage, improving our car and house, paying for music lessons and sport for the kids and enabling the boys to see a little more of the world, both with family holidays and school trips. Then, as the boys grew older, getting out of debt, indulging in personal travel, (to the UK, Europe and North Korea – so far), and then investing for the future became the things I valued.
The trick with frugality is to spend only as much as you need to enjoy life now, while making damned sure you're putting away money into appreciating assets so that you'll be sure to enjoy life later – and not be a financial burden to your kids.
It's a balance – I found that if Present Frogdancer put too much towards Future Frogdancer, it made me unhappy and discontented. But if I enjoyed a few simple pleasures in the here and now while continuing to look after Future Frogdancer, life became a joy.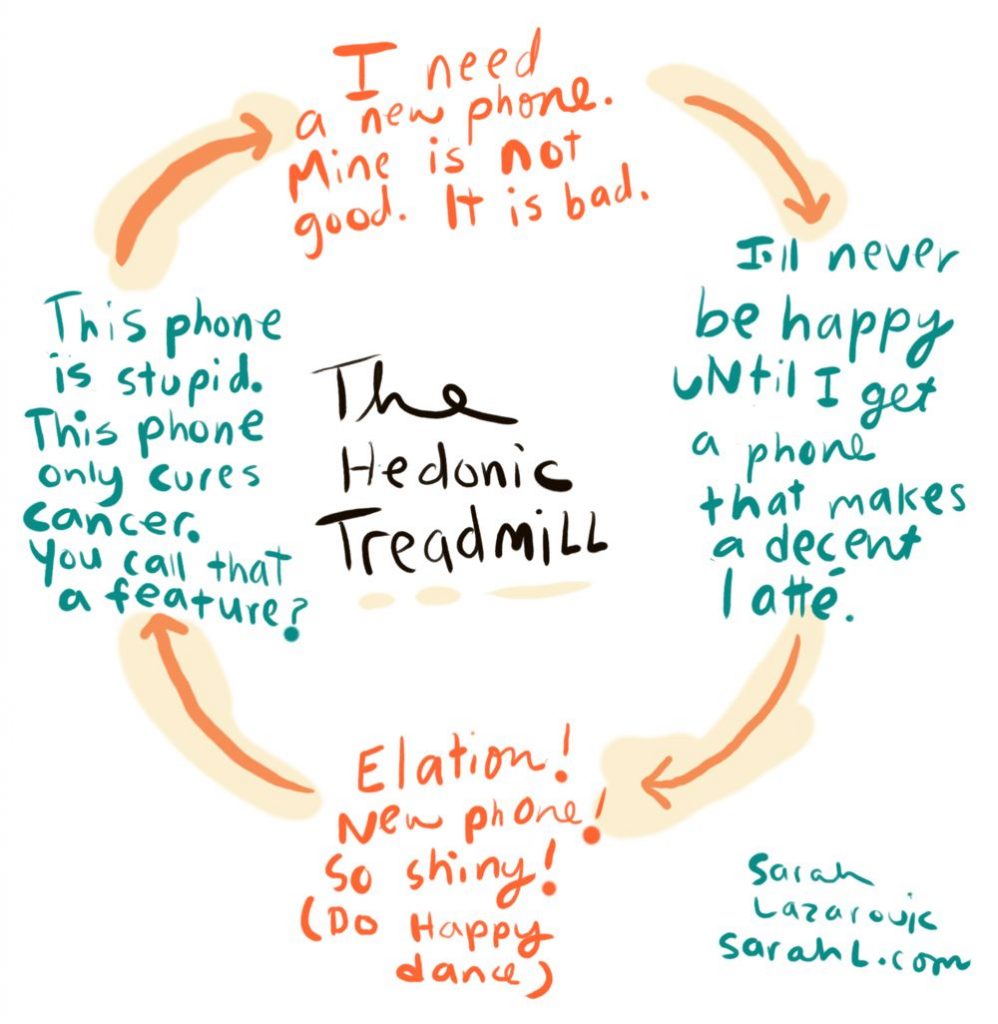 The second tool, which is closely linked to the first tool of frugality, is to recognise when hedonic adaptation, otherwise known as lifestyle creep, is threatening to happen. Then to make a conscious decision as to when, and how much, you let it affect you.
I first became aware of the term 'hedonic adaptation' during a Choose FI podcast when they were interviewing Barney Whiter, otherwise known as The Escape Artist. Basically, it's when your spending increases as your income increases – at first you feel happy but then as time goes on you revert back to the happiness level you were before.
You know how it goes. You get a pay rise. You feel rich! You start getting takeout more often or going to restaurants more often, "because I can afford it." You might upgrade the car, in order to drive something more befitting a person of your status. Clothes? Sure, upgrade the wardrobe! Get fancy furniture, buy some ski gear, buy a boat… you get the picture.
But over time, that new car doesn't feel special anymore, it's just your humdrum car. The boat isn't a thrill anymore… in fact, it seems so dull and ordinary that you start to feel that you need a new one. The restaurant trips aren't a treat anymore… they're just a regular part of your Friday night routine. Humans tend to become used to new things over time and then crave what we perceive to be bigger and better things.
Your big pay rise doesn't make you feel rich anymore. It's a struggle to survive on such a small pay-packet. "No one can get ahead these days, it's hard for the little man to survive." You feel exactly the way you did before about your life, despite the new toys that initially brought you happiness. That's the hedonic treadmill at work.
We live in a consumer-driven society. The trick is to only let your lifestyle increase by spending more on the things YOU value. Disregard what other people think that you should be buying. After all, they're not going to be the ones helping you to retire early(ish!)
When I knew that I had a permanent position at my school, I took out a new mortgage to upgrade my kitchen, bathroom and the heating and cooling systems. I waited until I'd paid off that mortgage before I indulged in the overseas travel for myself that I'd always dreamed of. Could I have done both at the same time?
Yep. But I wouldn't be retired now. Paying off that mortgage to become debt-free was crucial to becoming financially independent.
Recognising the temptations of lifestyle creep and deliberately choosing to limit your exposure to it means that you can pour your surplus money into assets that can increase your net worth over time. Again, it's balancing the wants and needs of Present You vs Future You.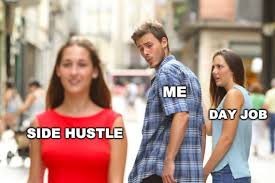 The third tool is looking to increase your income. The lucky ones are people who can negotiate pay rises in their day jobs. As a teacher in the government system, my pay was dependent on how many years I taught, so I looked elsewhere for ways to increase my income. When I became a thermomix consultant and team leader, I was able to deploy the extra money I made into paying off my house earlier and then paying cash for my decadent trip to the UK and Europe.
In other words, I used the extra money from my 'side hustle' to pay off an appreciating asset, (my home), and then used the excess funds to pay for a frivolous treat, (my trip), while all the while in the background the teaching job continued to pay for day to day expenses and investments for the future.
I did this for around 4 years. I worked my arse off between the two jobs and I was B-U-S-Y! And often very tired. But doing this turbo-charged my finances and put me in the perfect position to recognise the beauty of the FIRE concept when I discovered it.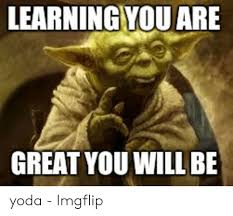 The fourth tool is to be willing to learn.
A bit of background here: all my life I've avoided numerals and Maths. At school, I was in the top stream for English and at the same time, I was put into the veggie maths classes. When I see a page full of numbers my brain literally freezes and I can't begin to work things out. I'm genuinely scared of them.
This is fine for an English teacher, but it's not so great when it comes to learning things about the investing world.
My point is that, for me, it was HARD to start learning about how to invest. I'm sure it has taken me three times as long to understand about half what any normal person would learn in a given amount of time.
I was talking about this a year ago wth another English teacher who was asking for help with her finances. She said, "I wish it was as easy for me as it is for you, Frogdancer. I know nothing about this stuff."
"It's not easy for me at all!" I said. "My brain is like a rock and the information is like drips of water falling onto it. Over time, the drips make an impression, but it takes me longer than most to get it into my head."
The tipping point for me was 3 weeks after I'd paid off my house. I'd spent three weeks buying ALL the yarn in every colour, brand new sandals, new clothes and I was happy. Then it dawned on me that you can't eat your house. In other words, what was I going to do about retirement?
The thought of being in poverty scares me. I've been there, as anyone who's read my 'About' page or heard my retirement speech would know. It was hard enough being young and being dirt poor – how much scarier would it be to be old and poor? I knew that the spending party was over. I had to start finding out what to do to put myself into a decent position by retirement age. In Australia, that's 67 years old.
That gave me 17 years.
As luck would have it, the Barefoot Investor had just started an investment club, which has since closed. The first thing he put out was a 'Rescue Your Retirement' feature. After I read it, I literally cried tears of relief. My position wasn't hopeless. There were ways to build a comfortable retirement for Future Frogdancer.
After that, I started reading. Books, blogs… I went down the rabbit hole. The relief I felt when I saw Mr Money Mustache's post 'The Shockingly Simple Math to Early Retirement' and saw on his chart that if I saved 50% of my income I could retire in 17 years… omg. I was doing more than that already!
I just had to stay the course and I was probably going to be fine. I was on track to retire at 67 with a more than comfortable income. Phew! I could have stopped there.
But I kept on reading. The idea of having the freedom to do what I want in each and every day, unfettered by timetables, commutes and the demands of kids was beginning to intoxicate me.
I learned about different types of investments. Individual shares, LICs, ETFs, superannuation options, domestic and foreign geoarbitrage, property… you name it; I was reading about it. Like all learning, it started to open my mind to the possibilities…
Tool number 5, arguably as important as tool number 1:
ACT ON WHAT YOU'VE LEARNED, and be prepared to pivot if better information comes your way.
This sounds easy but in reality it's really hard. No one likes the idea of losing money and making mistakes. But there's a huge opportunity cost to sitting comfortably on your backside, deluding yourself into believing that because you're reading about all this stuff, you're ahead of over half the population.
You're only ahead of the pack if you actually decide to DO SOMETHING with the information you've learned.
My first step was to move superannuation funds, first to the one that the Barefoot Investor recommends, but then when my friend The Mayor showed me that the default super fund in the same company actually gave far better returns, I swapped again. I pivoted slightly when better information came my way.
I began putting my savings into shares, index funds and LICs. Over time, it became my 'shopping' pastime. Some people shop for clothes, shoes and lattes; I shopped for shares. I looked don it as buying little scraps of my future freedom.
The brilliant thing about learning is that it opens the mind to opportunities that you might otherwise overlook. I learned about the concepts of geoarbitrage and property development, without ever thinking that I'd put them to use. Little did I know… if doing the thermomix side hustle turbo-charged my finances, utilising geoarbitrage and property development sent my finances screaming into outer space!
I wrote in detail about how I tweaked the geoarbitrage concept HERE. In the TL:DR version, I drew up plans to put 2 luxury townhouses on my house block in a desirable school district in Melbourne and moved 16 kms away to a far cheaper – but better- house 5 minutes away from the beach. By doing this, I freed up a TON of equity that was stored in that little house and shaved ten years from my working life.
This would never have happened if I'd been too scared to take the calculated risk and Just Do It.
When I think back to that 34 year old I wrote about in my 'About' page, sitting by the heater listening to the mice eating the bait and then I compare her situation to the one I'm living in now, the difference is enormous. I'm living the life that Past Frogdancer would never have even dreamed was possible.
It'd be too simplistic to say that the geoarbitrage decision was the one thing that brought all this to pass. It was certainly important, but I would never have been in a position to do it if not for the thousands of tiny little decisions I made along the way.
Frugality, living below my means no matter what, avoiding lifestyle creep, working to increase my income, learning about how to reach financial independence and then putting those concepts into action in ways that suited me and my family – all came together to bring me to this position.
I'm retired at 57. I can do whatever I want, whenever I want. I find that a very precious and beautiful idea and I'm looking forward to seeing how my life will unfold.
These tools aren't the only dishes on the financial independence smorgasbord table. There are many more options and strategies available.
These are simply the ones that I used to get to where I am now. At first they were used for financial survival – then as time went on it morphed into working for financial freedom.
I hope that someone can take all of this and tweak a tool or two to use on their way to gaining their own financial freedom. The more, the merrier!