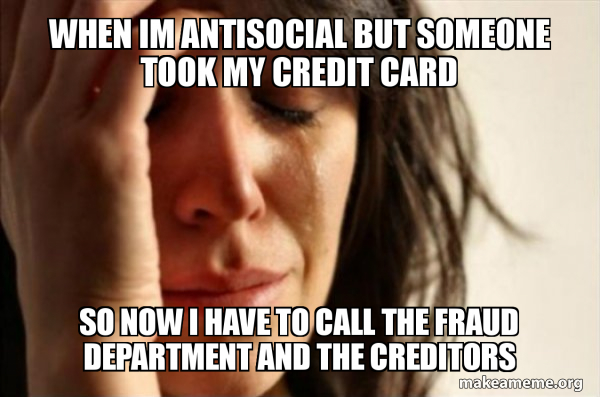 What's top of my mind: Credit card fraud.
I'm so angry. Remember how I had the voucher from the kids to use, and I had to pay the company $1 to get every last cent from the voucher?
I've just got off the phone with the bank to dispute not one, but FOUR transactions from this company totalling just over 1K. I've had to cancel my card and now I'll have to change all of my direct debits when I get the new card in a week.
Talk about greedy! Surely anyone would notice an extra thousand dollars coming out of their account?
Where I'm going: Specsavers.
Izzy works for them and I've decided that I need new lenses for my reading glasses. I'm coming down to the end of my Goodreads Challenge, (I've read 105/110 books so far this year), so I've been having a few massive reading days. Getting 11 books that I put on hold at the library all at once hasn't helped!
I'm getting headaches at the end of the day. I think my 3-year-old lenses might need replacing. Plus I get a family discount!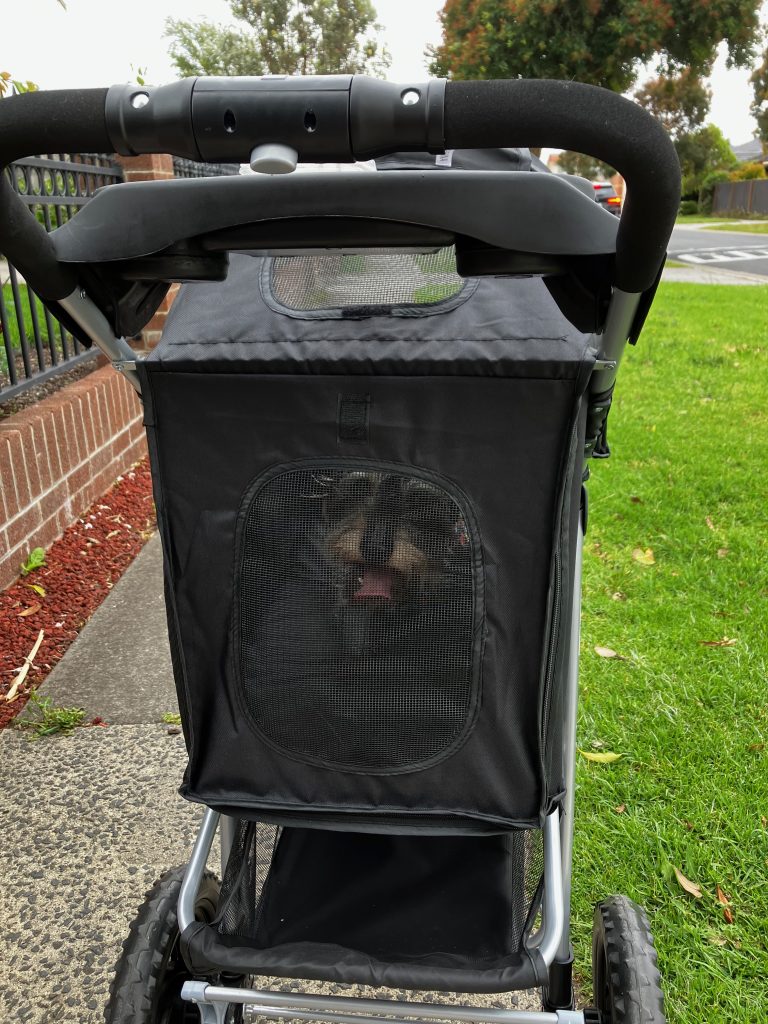 Where I've been: Taking Scout for walks in her new pram.
I know, I know. I've turned into one of THOSE dog parents.
But as she's getting older, Scout is becoming more anxious about walking around when there are lots of people/dogs. She's so tiny, so I can see how it would be intimidating. She just puts the brakes on and refuses to move, which means I have to drag her along, looking like an absolute monster, or i pick her up. She's only 6.5kgs, but that gets really heavy over time.
(I'm a delicate flower…)
So I bought her a pram. At first she screamed the street down, but after Ryan28 kept giving her treats and she realised that she was up high and not missing out on anything, she decided that she loves it.
I'm not intending to use it for every walk. Just those places where I now she'll be scared.
What I'm reading: I'm up to 105/110 on my Goodreads Challenge!
The Last Devil to Die by Richard Osman is the fourth in the Thursday Murder Club series. I absolutely LOVE these books.
Sweet Jimmy by Bryan Brown. Yes, THAT Bryan Brown… the actor. He's released a novel that I'm in the queue for at the library, but I thought I'd have a look at this collection of short stories. I really enjoyed them. Gritty stuff.
Treasure and Dirt by Chris Hammer. I've read all the Chris Hammer books now and I've enjoyed the ride. He's an excellent writer and his stories are engrossing.
What I'm watching: The Walking Dead spinoffs on Stan.
Oh, how I've missed the distinctive sound of the zombies!
What I'm listening to: RATS.
Yes, the rats are back and we think they're even worse than before I had the house treated. I had to wait 48 days from when we had the house done to ring the pest control company to get them to come out and do a (free) second treatment.
It's annoying. We're doing all the right things, but our next-door neighbours are not. They don't seem to mind too much if they see a rat or two in their yard…
Ryan28 is going to attach some sturdy steel mesh to the fences around our boundary, starting with the fence between the druggies' house and ours.
What I'm eating: Salad from the garden.
I was late getting things in the ground this year as I was off on my trip, but the plants in the veggie garden have clearly decided that now is the time to go nuts and grow.
I'm using a new fertiliser called Troforte that another Aussie blogger raved about, and honestly, things almost seem to be leaping out of the ground, begging me to cut them loose!
I have other fertilisers I've bought that are sitting here, but I don't know if I want to use them any more…
What I'm planning: Christmas Day.
It's at my place this year – just how I like it.
Who needs a thumbs-up: Ryan28.
Being a mature-age student suits them. You've never seen anyone work so hard to get excellent grades.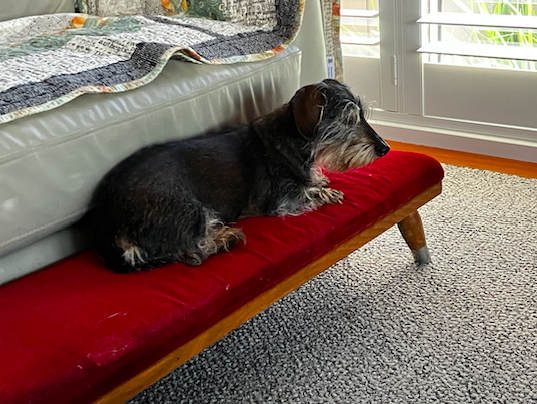 What has made me smile: Scout.
In the 'Little House on the Prarie' books, Ma Ingalls always used to say in times of misfortune, "It's an ill wind that blows nobody any good."
Basically what it means is that one man's misfortune is another man's opportunity, so you can look for the advantage, however small, in what's befallen you. (One example of this was when their entire corn crop was eaten by blackbirds. The corn was supposed to set them up financially, so now they were absolutely broke. However, they started baking the blackbirds in pies and eating them, so at least they had free protein for the family.)
The rats are bad news for the humans, but Scout has discovered her life's calling.
Dachshunds were originally bred to be ratters. She hasn't been in contact with any, but she can hear them skittering around under the house. She's been on guard for two days, barking and grumbling. She's on high alert – no rats will make it inside as long as she's on patrol!
Dad joke of the day: