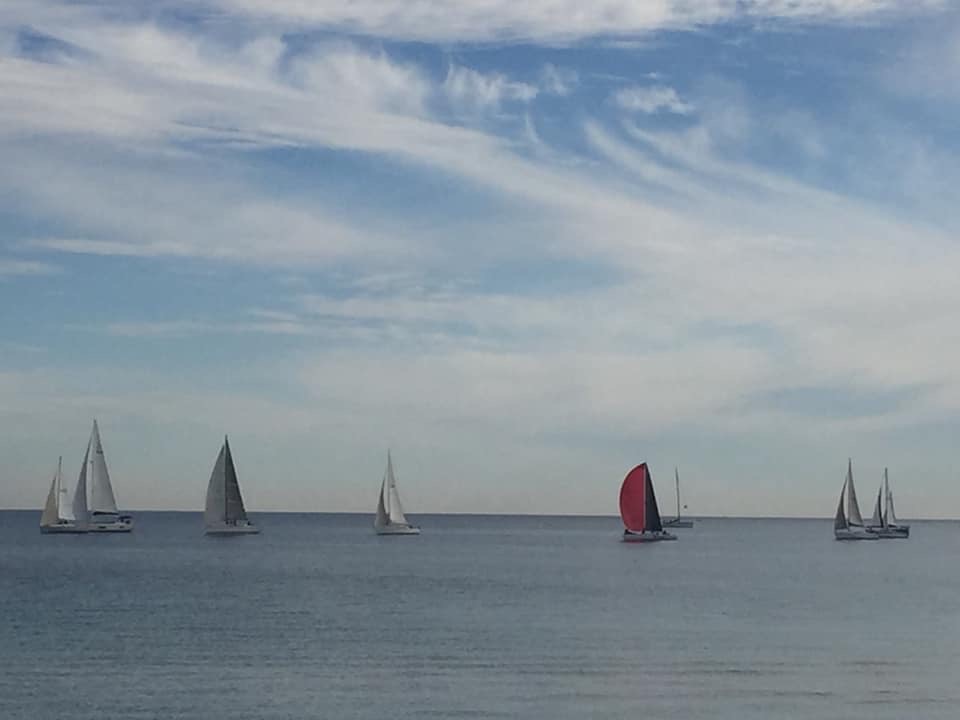 I'm always interested when retired people continue writing their blogs, or when people post interviews with people who have already reached early(ish) retirement. So many of us in this space are still working our way towards the time when we can strap on our socks and sandals and skip off towards the sunset, so it gives me great motivation to hear from people who have reached the goal and can let us know what it's like to live the dream.
Today I have a post from my best friend Blogless Sandy. She and her husband retired a couple of years ago, long enough to settle into it, so I thought it'd be interesting to hear her perspective on this whole retirement thing. The photos she's attached also means we can literally see her perspective as well!
Here she is: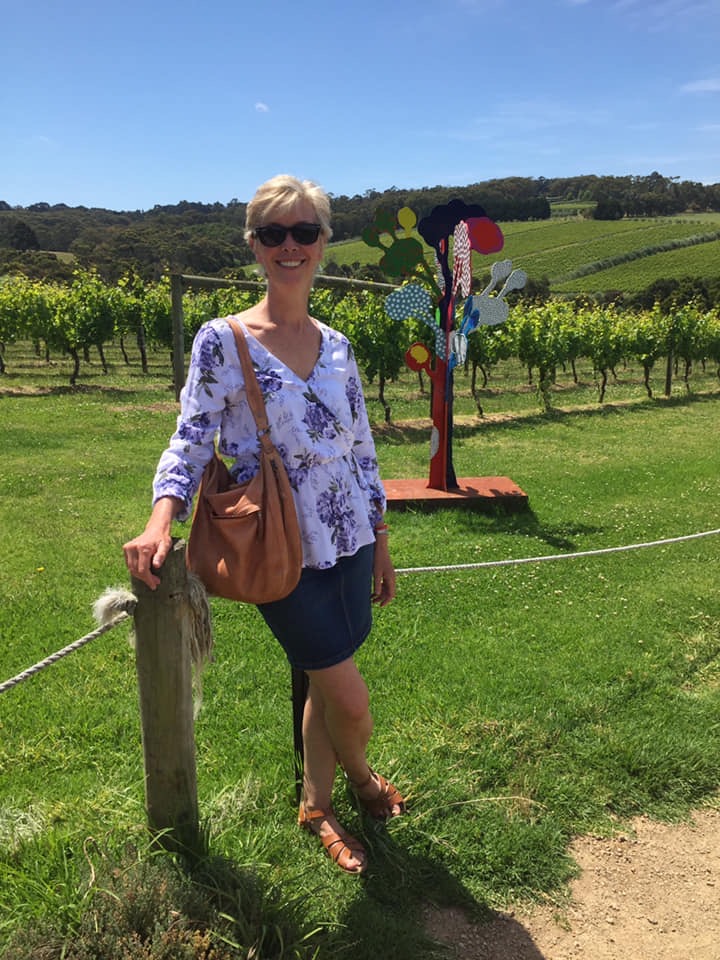 I'm Blogless Sandy, aptly named by Frogdancer because my real name is Sandy and I don't have a blog. Who would have thought an English teacher could be so imaginative!
Anyway, given that Frogdancer is working her way towards retirement and I'm already there, she has asked me to write about my experience of retirement so far, a whole 2½ years of it. This all started after her post quite while back titled "Retire? But what will you DO all day?" and a discussion we had at the time about retirement in general. Frogdancer and I met 24 years ago when our kids were still babies and we've remained best friends ever since, so we discuss stuff a lot.
A little bit about me. I'm married with 2 adult children and 2 grandchildren. My husband and I retired to the Mornington Peninsula (about an hour from Melbourne, Australia) 2½ years ago, after selling our large family home in a suburb of Melbourne. My husband, who is 11 years older than me, had just retired. Selling our home and buying a smaller house further from the city meant I could also retire immediately. I was 56, so although not an early retirement by FIRE standards, it was still a lot earlier than most Australians manage.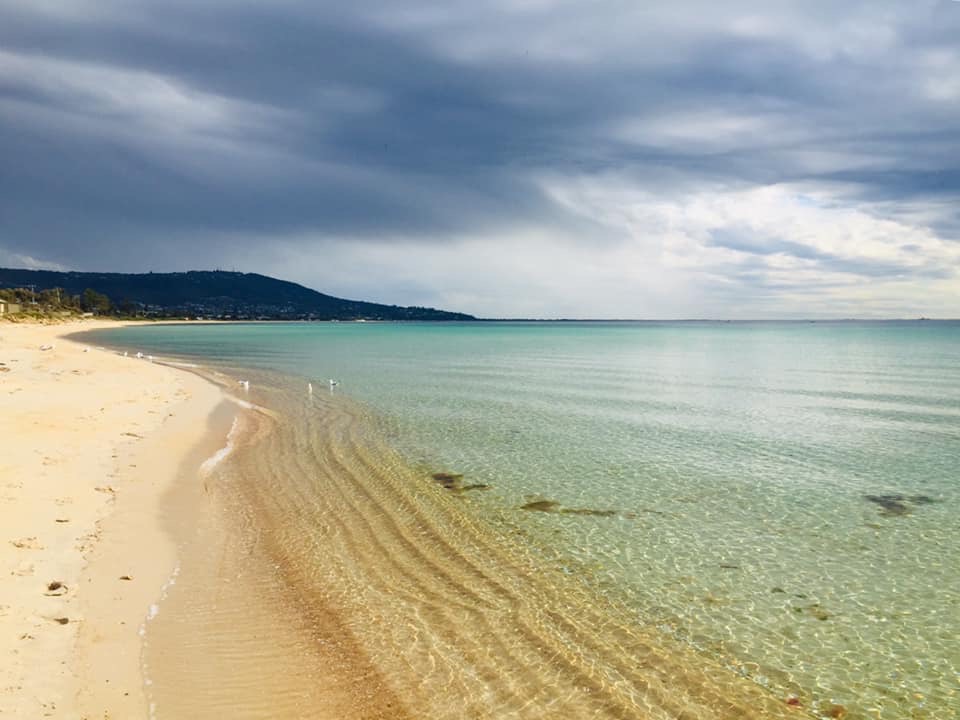 I retired on a Thursday and we moved to our new home (the best house on the Mornington Peninsula) the following Monday. When I look back I contemplate that it could have been a complete disaster. I left our family home of 24 years, my job of 27 years, our friends and everything that was familiar, moved to a totally new location, and all within the space of 4 days. Was I concerned? Not at all… well, if I'm being totally honest, maybe just a little bit.
When I announced to friends and work colleagues that I was retiring and moving, the question asked most often was "But what are you going to do?" I'd never considered that filling my days was going to be a problem, but it seemed to be a concern for others. This is understandable, given we spend a good deal of our lives in the workforce with our schedule dictated by our job. Then when we are at home, for many, much of the time is taken up with raising a family and running a house. Our lives are interspersed with holidays where we get to choose what we want to do, but trying to imagine a life that is essentially one big extended holiday can be difficult.
For me, the biggest change when I retired, apart from the obvious one of not having to work anymore, was the lack of social interaction compared to working in an office environment 4 days a week. Even though we often work with people that we are not necessarily friends with outside work, we tend to socialise quite a bit at work. We usually talk with work colleagues about our weekends, events we go to, activities we participate in and just make comments about things in general. Suddenly all that was gone! It was just me and hubby! But don't panic, it all worked out fine, without one of us doing serious harm to the other. Just saying though, it was a huge change that I hadn't really thought about before it happened.
Fortunately for us, we're both reasonably self-contained people who are quite happy with our own and each other's company. For people who struggle a little with the whole being on your own thing though, it's probably worth considering how this will impact you. You might surprise yourself and learn to love all that "aloneness". You may discover that you're actually damned good company and that a bit of alone time can be quite replenishing.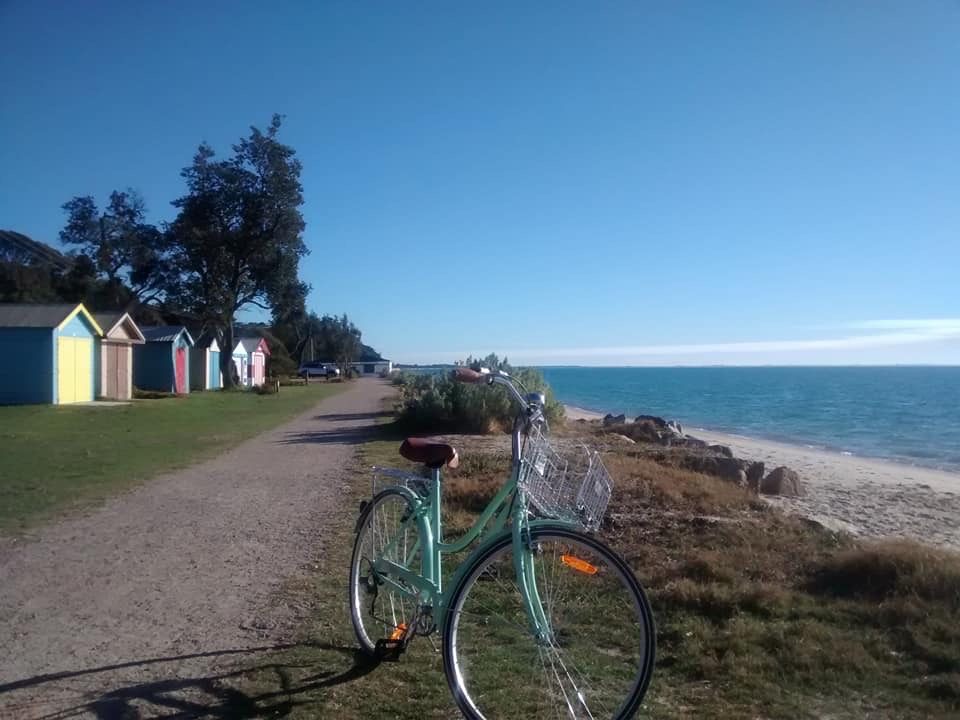 I liked Frogdancer's post (mentioned above) as she was obviously considering that retirement is not just about travel and sleeping in. The day to day needs to be filled with something too and having a number of projects or interests in mind is a good start. When people asked me what I was going to do in retirement, my response was that for the first 6 months I would sleep, read, knit, take long walks along the beach, spend time with my grandchildren and explore our new location. Then once I got bored with that I would consider what else I wanted to do. Of course, I had projects and activities in mind, but my initial goal was to just unwind and treat the first stage of my retirement as an extended "staycation". I picked 6 months as an arbitrary length of time, not really knowing if it would take more or less time before the boredom began to set in.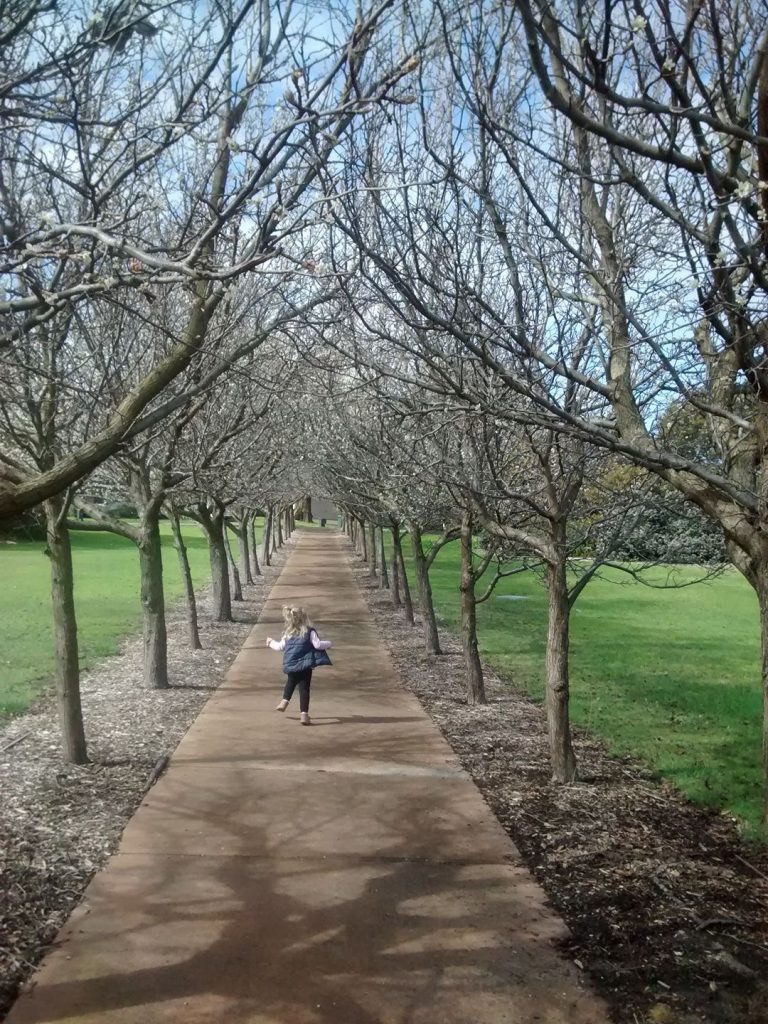 And there's that word – boredom – that we all seem to be so afraid of. Now I agree that an extended period of boredom is not a good thing, but I don't believe that short periods of boredom are all bad. After all, if you're a bit bored, isn't that when you start looking for something to do? I know in my life, many a good project or new activity has been kick-started by a little bit of boredom.
One by-product of retirement is that I've finally learned to slow down – most of the time anyway. It took quite a while to wind back to a gentler pace, but generally I no longer feel the urgency to get everything done today, not when I can see a whole bunch of 'todays' in front of me. Life is not lived at the same frantic pace as before and there is more time to enjoy the small moments. Interestingly too, having learned to slow down, I just don't need as many things to fill the day. Compared to my pre-retirement life, I now feel like I do a lot of "nothing". It's not really that I'm doing nothing of course, but I'm going at a slower pace and enjoying more quiet moments.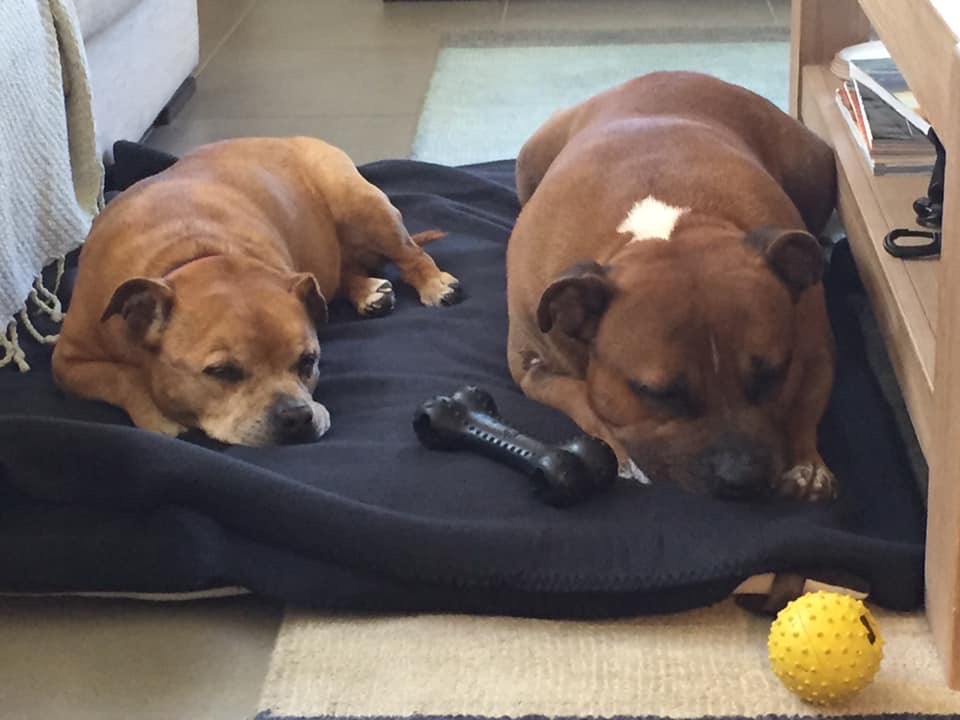 I know that before I retired, I generally thought of retirement as a fixed kind of thing. You retire, you do certain things, lead a certain kind of life and that's it until you're carried out in a box. I realise now, that for me at least, retirement is more of an evolving process. Initial retirement was the "relax and unwind" phase. After years of raising a family and being in the workforce that's what I needed. There were lots of sleep-ins and idle mornings, lots of lazing around. There were lots of days with nothing planned and lots of spur of the moment outings. It was wonderful, but I reached a point where I needed more than that. I'm the kind of person who functions better when I have some kind of structure to my week and that's what I have now.
I like the sameness of familiar activities and pastimes, but I also revel in the challenge of doing new things too. Now, 2½ years into retirement I find I'm busy, but a new kind of busy. I'm busy doing the things that I want to do. I always said that when I retired I wanted to volunteer at an animal shelter, so now I walk the dogs at a shelter one morning a week.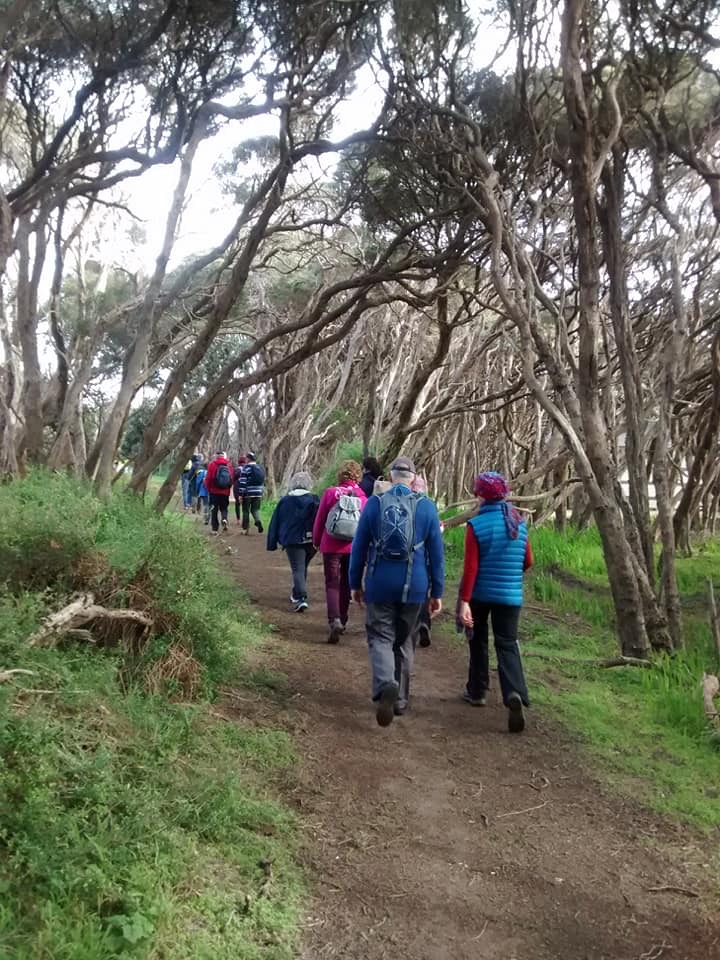 I also participate in a walking group one morning each week, always in a different, but nearby location. I get exercise and social interaction and get to explore the local area, all in one activity. We look after our grandchildren 1 or 2 days a week, but that has become fixed days rather than the casual arrangement it started out as. I prefer the fixed arrangement as it fills my need for structure.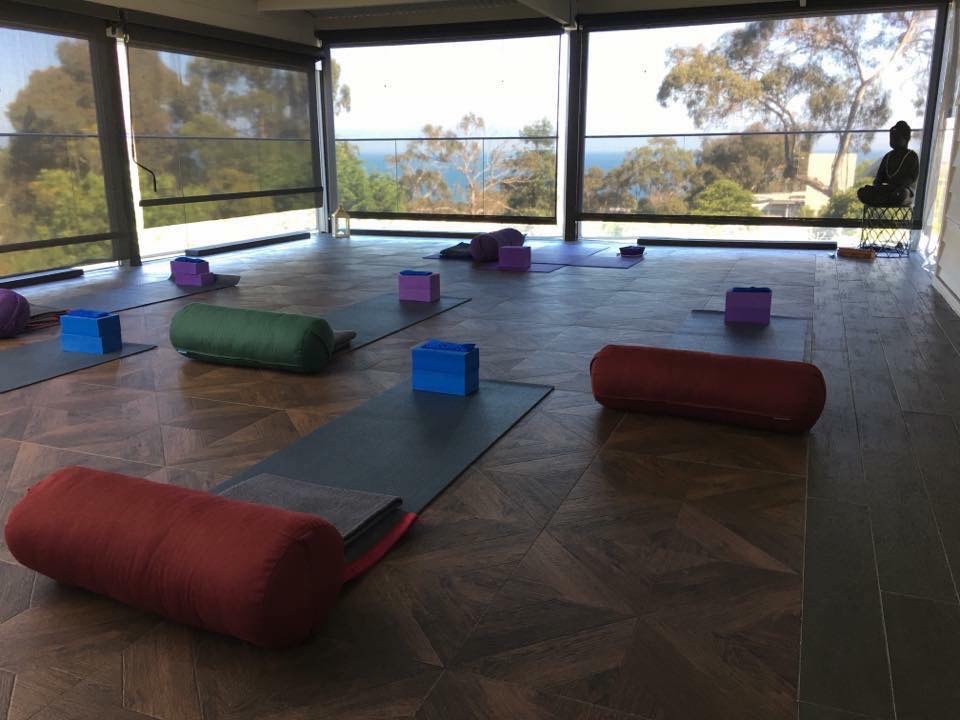 I always used to speak about doing yoga or pilates but had never actually done more than talk about it. I no longer had the excuse of being time-poor, so I took up yoga about 15 months ago and currently attend 5 classes a week. Then there's the small commitment of being a member of the local beach cleaning group and trying to combat the never-ending amount of rubbish that gets left behind or washed up on our local beach. In amongst these things are the outings, the dog walking, the bike rides, the walks along the beach, the catching up with friends, the gardening and the pottering around. Oh, and just a bit of bad news, even in retirement the housework still needs to be done!
It's a lovely kind of life that I've created and I'm very content. That's not to say things can't or won't continue to change though. I feel free to keep creating the kind of retirement I want and as time goes on circumstances are bound to keep changing. We were only recently contemplating that before we know it our caring commitment to our grandchildren will be reduced to just school drops-offs and pick-ups. Then we found out that grandchild number 3 is on the way!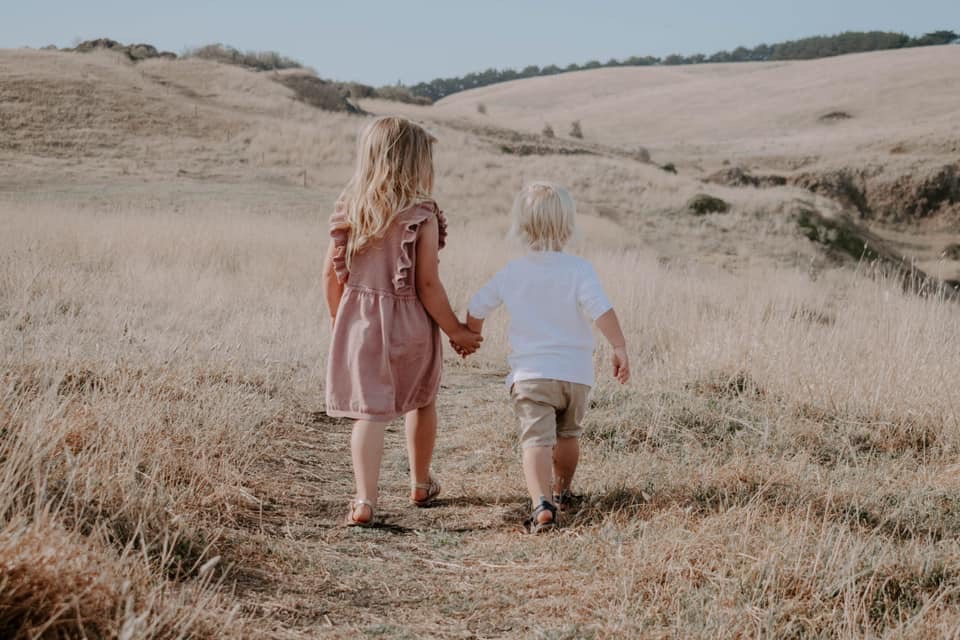 I spent 12 months volunteering at 2 animal shelters and recently decided to discontinue one of the roles. I was feeling overcommitted (overcommitted in retirement! haha!!) and my role at one of the shelters was very physical and rather thankless. I kept going for the sake of the animals, but ultimately decided to focus my energy on the shelter where I feel my contribution has the most impact and is more valued. If I want to increase my shelter volunteer work again in the future I can easily commit to additional shifts at that same shelter.
As mentioned, I took up yoga about 15 months ago. I was attending classes once or twice a week and decided about 5 months ago to make a bigger commitment. I didn't feel I was doing my yoga practice justice and wanted to see how I'd feel about the whole yoga thing if I got a bit more serious about it. So now I attend 5 classes a week and yoga is my current obsession!
After another 2½ years of retirement, my weeks may be entirely different. I may decide in the future that I want more in my weeks, less in my weeks, different or new things in my weeks. The beauty of retirement is that it's an evolving process full of endless possibilities, limited only by what I want it to be.
So don't be concerned when people ask you what you're going to do in retirement and you don't have all the answers. If you have a vague idea of some things you want to do and some interests you might want to explore, you will be able to create the perfect retirement for you.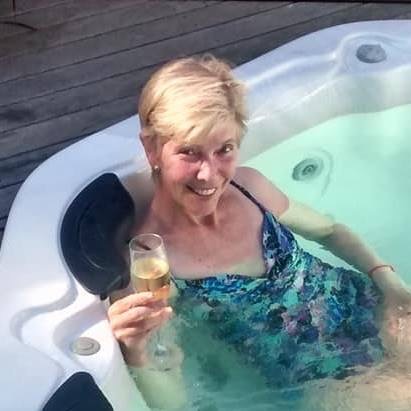 It's me, Frogdancer Jones again!
I really like how Sandy and her husband utilised domestic geoarbitrage in much the same way I did to free up capital that was otherwise locked into real estate. Being able to use that money to downsize and invest has shaved YEARS off her working life (and mine too! It's 2020 – hello part-time work!!)
Something that she didn't touch upon is that retirement looks a bit different for her and her 'hubby'. Blogless Sandy likes a structure to her week, whereas her husband is a more 'go with the flow' person who takes each day as it comes.
For me, looking at how they've settled into their new life down on the Peninsula, it's made early(ish) retirement seem far less risky and scary. They live life in their own ways and they're very happy. I could do with a piece of that…
Thanks, Blogless Sandy. Enjoy your beach and your spa!