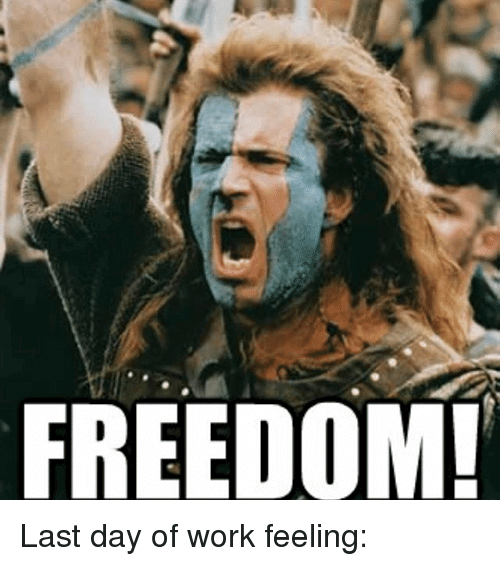 What's top of my mind: This is my last day of teaching for the year!
Due to a comment last week, I've decided to allow 3 weeks of avoiding crowded places before I jump on the plane for Antarctica. Right at this moment, I'm sitting in front of a year 8 class, deflating little boys who think they're able to do whatever they want.
Fools.
Where I've been: In my sewing room.
When I decided to increase my crowd-free weeks before my trip, I decreased the time I had available to make baby quilts for people at work. I spent the last few days frantically sewing and quilting and finished them yesterday, only to learn that one of the recipients doesn't work on Wednesdays.
D'Oh! I'm going to have to sneak into both campuses tomorrow morning to deliver them.
Where I'm going: to the Apple store at Southland.
Blogless Sandy lent me a carry-on bag for my trip. One look at it convinced me that I won't be able to escape bringing checked luggage – packing for both -5C and summer temperatures on the one trip means that I'll need more space than a carry-on bag will give me. So I'm going to buy an iTag for my suitcase.
It's one of those purchases where it's better to have it and not need it, than to need it and not have it.
What I'm reading: Stone Blind by Natalie Haynes.
I like to have an eBook on my iPad, as well as my kindle books and my podcasts. Every now and then, when I'm searching on Borrowbox, I'll come across books that I otherwise wouldn't have.
Stone Blind is the story of Medusa. I'm only a couple of chapters in but I think I'll enjoy it.
What I'm watching: nothing. And everything.
The Block has finished, not with a bang but with a whimper. I'm finishing off 'The Handmaid's Tale' on SBS, American 'Survivor' on Go!, The Serpent Queen', 'Ru Paul's Drag Race UK' and 'The Circus' on Stan and my queue on 'Netflix is lengthy. Add on my new 'Binge' subscription (I still haven't watched the last season of 'The Walking Dead') and I'm really spoiled for choice.
What I'm listening to: The Other Half podcast.
I just love this podcast! I first stumbled across 'The Queens of England' podcast a few years ago and absolutely loved it. Once he finished this, he began successive series of podcasts looking at women in history. If you're a history buff, I'd HIGHLY recommend his work. I've learned so much and each episode is interesting – quite an amazing feat considering how many there are!
He's just on the last story of the 'women and the papacy' series, ending with a nun in 1930's Italy who sounds like an absolute powerhouse.
Looking forward to hearing what the next series will be about.
What I'm eating: salads from Thermobexta's new book.
I'm still working my way through this book. I've decided that now there's only two of us in the house, I'd like to have a salad or two in the fridge and pick away at them for meals.
Last night I made the sweet potato salad and the sesame coleslaw and paired them with some roasted drumsticks. We'll probably have the same tonight.
What I'm planning: My trip.
Up until now, this holiday has had all the feeling of being a dream. After I had to cancel it last year due to lockdowns, it's always been "in the future." Now that my last day of teaching has come, along with the delivery of Blogless Sandy's suitcase, it's starting to seem real.
I need to get some cash. I found out yesterday that UBank doesn't charge international fees on their Visa debit cards, so I'll have to activate the one I've had with them for years. I think I'll use that to pay for my bill on the ship.
I need to work out how to use Google Translate (I've never used it) and I should probably learn a few Spanish phrases. Seems polite.
Still need to get some seasickness medication. The Drake passage is apparently not to be sneezed at. I have no idea if I'm a good sailor or not, but I think I'm about to find out.
I've just had a chat with a beautiful student in year 9 who I used to teach in year 7. She's from Santiago, so I've picked her brain about good places to go. She's so excited that I'm seeing her city.
Who needs a good slap: The Drake Passage.
What has made me smile: it's MY LAST DAY!!!!!
On balance, I've enjoyed coming back here to work – and I've really enjoyed the money – but I'm so looking forward to 3 cruisy weeks at home before I set off.
I've shamefully neglected my veggie garden, so I want to have it up and running before I go. If all Ryan27 has to do is water it every couple of days or so, it should be looking good by the time I get back.
Dad Joke of the Day: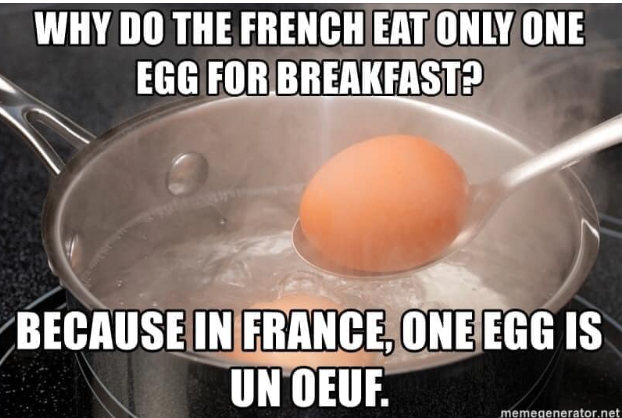 I used this as the Dad Joke for a French class last week. It cracked them up.