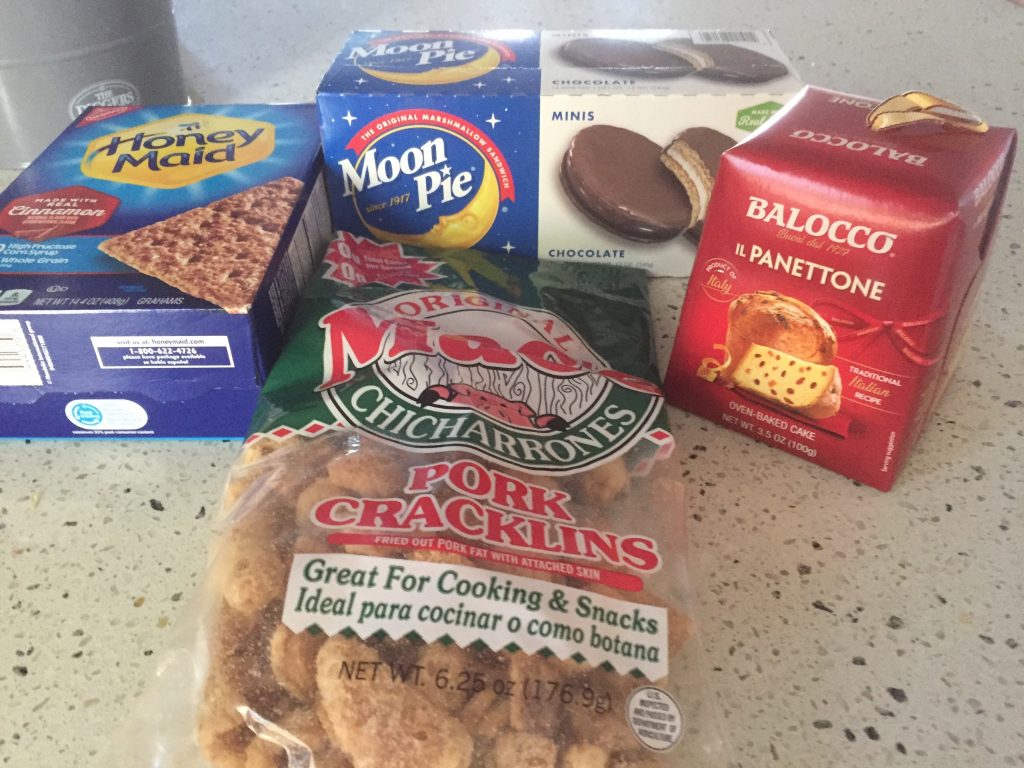 One of the best things about being a blogger is when you start to build a community. I first discovered this over a decade ago, back when I was writing about knitting and quilting with my personal blog Dancing With Frogs and I started attending blogmeets with other 'crafty' women.
One of the funniest times I bumped into a fellow blogger was when I was attending a two-day quilting workshop and I was talking to someone about knitting baby hats for my Etsy shop. One of the women on the other side of the table said hesitantly, "Excuse me… are you… Frogdancer?" Turns out we'd both been reading each others' blogs for ages!
A similar thing happened when I was on a four-day course to learn how to run a team for Thermomix. Chatting away at dinner on the first night, Bee from Tick of Yum and I realised who each other way and we had a rapturous moment of recognition. Puzzled everyone else at the table but we were rapt. Here was a kindred spirit!
Last April the incredible Mr and Mrs Groovy visited Australia and came down my way. I was on school holidays and we decided to meet up for a day so I could show them around. Unlike most meetings when you have to establish all of the 'getting to know you' stuff, we'd read each others' blogs so we pretty much just jumped straight into a conversation and went from there. Felt like we'd been good friends for ages.
We had such a great day. We walked along the Yarra for a while, then I took them to Doyles in Mordialloc to have lunch by the river, then we came back to The Best House in Melbourne. We went to the Backyard Beach and had fish n chips for dinner before we drove back to the city.
Mr Groovy is one of the most open-minded people I've ever met. We three had incredibly interesting conversations over the course of the day. I wish they lived closer.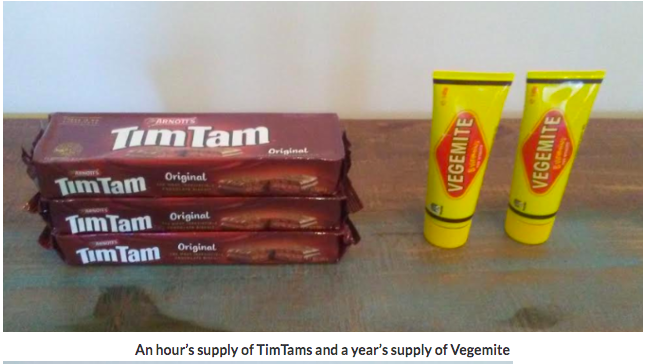 When they dropped an off-hand comment a while ago that they missed timtams and vegemite, I thought that a little care package wouldn't go astray. They responded with a care package of their own – a redneck Christmas.
The parcel arrived on Christmas Eve. We have a tradition at Christmas that one person at a time opens a gift, so the whole family was watching as I began lifting these exotic American foodstuffs out of the box and reading the descriptions of them. We were enthralled.
At first, we were eating the desserts and chocolates that were left here after Christmas Day ended so abruptly. But now that Ryan25 is forcing me to watch Breaking Bad from the beginning, it was time to start sampling the goodies. Instead of a redneck Christmas, it's a redneck new year!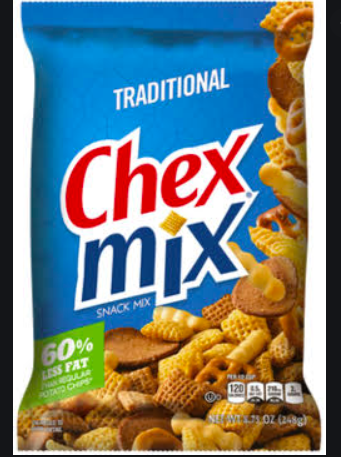 The Chex Mix was good. I was frightened that it'd be really sweet, because the word on the streets is that Americans add sugar to everything. But this was a nice crunchy bag of bite-sized bits that I worked my way through over a couple of nights. I googled and apparently some of the things in it are a breakfast cereal.
Next up was the Moon Pies. David26 and I unwrapped one each, then bit in.
OMG!!!! The biscuits surrounding the marshmallow (so much marshmallow!) AREN'T CRUNCHY! It was like biting into a sponge cake. In itself, that's not a bad thing but when you're expecting a cookie-like consistency it takes you a couple of seconds to adjust.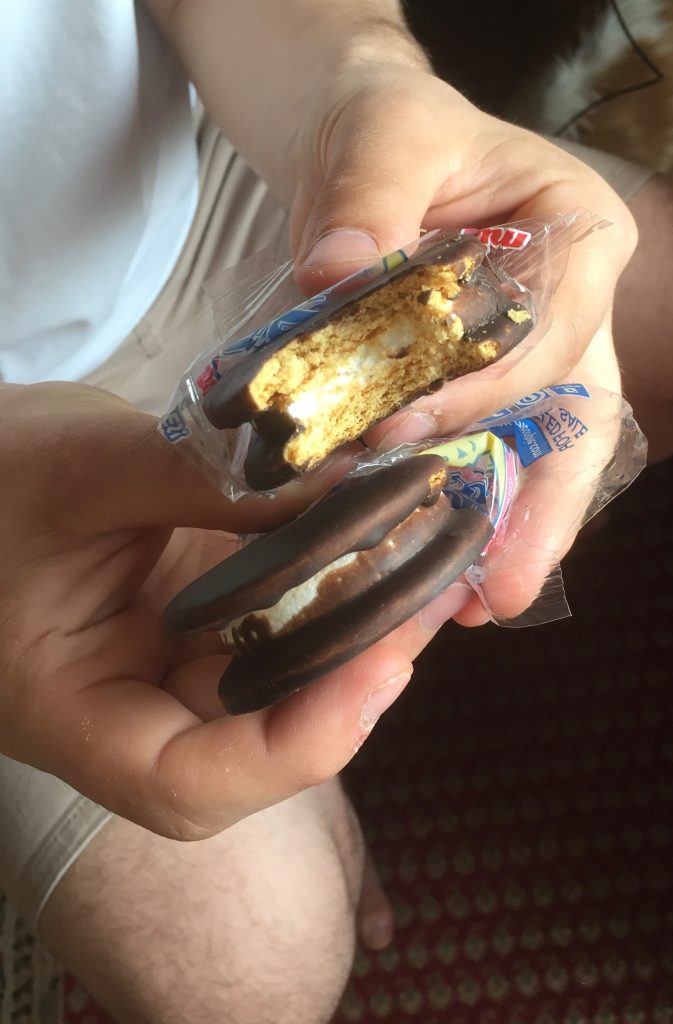 Of course it was sweet but not overly so. After we finished laughing at ourselves for our reaction to the soft consistency, we finished them up and agreed they were ok. There was enough sweetness to make you feel that you'd had a treat and they didn't leave you feeling full. Definitely handy to have around when you need a slight pick-me-up mid-afternoon.
We've yet to try the other delicacies on offer. We have panettone here as the boys are half-Italian, but I haven't had it for years. (I call the boys Kangaroochee's, a mix of Aussie and Italian.)
I don't mind admitting that the dried pork crackling makes me slightly uneasy. David26 was reading the part on the package where it says that it's 'great for cooking and snacks.' He looked at me and said, "HOW could you use this in cooking???"
Safe to say we'll be eating those bad boys as snacks.
This has been so much fun. It reminds me of when I was in the supermarket in Pyongyang, North Korea, choosing snacks to eat on the train trip home. There was nothing familiar. All I had to go on was the pictures on the packaging. This is a similar experience. "Which one will we try now??"
Anyone who isn't familiar with Mr and Mrs Groovy needs to jump across to their blog and have a read. Their story about coming later in life to FIRE is absolutely inspiring. The fact that they both have great senses of humour is an added bonus. It's a fantastic blog written by lovely people. Well worth the time.
I thoroughly enjoyed my day with them and I hope one day to make it over to North Carolina to see Groovy Ranch in person. In the meantime, in case I feel like I'm missing out on being in the American South, I have some authentic pork crackling snacks to tide me over.
I'll be travelling through my tastebuds!