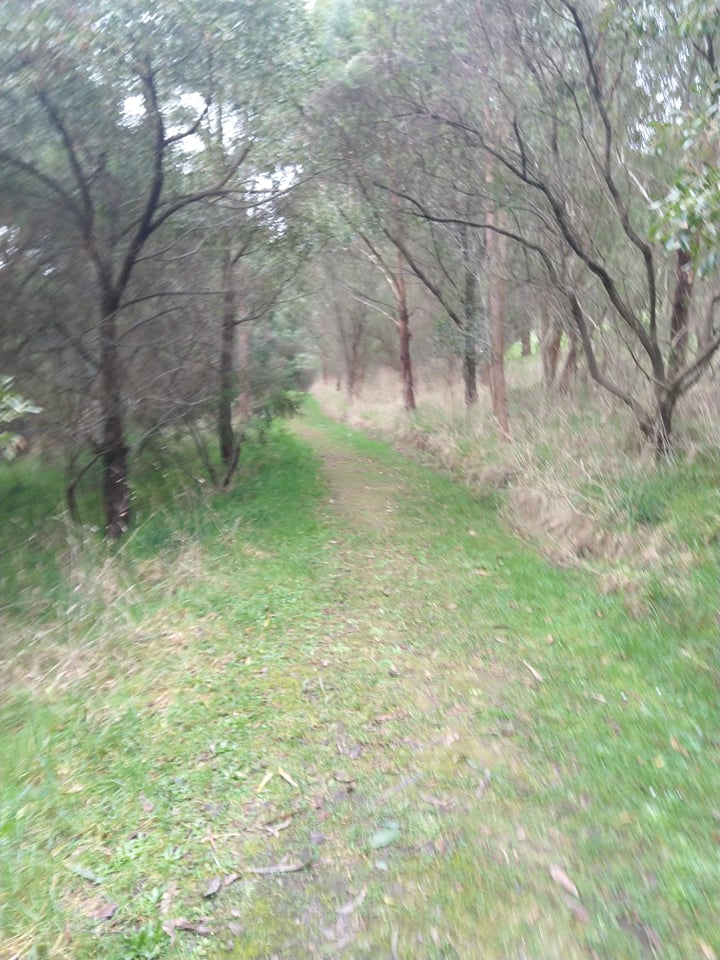 I was looking at the news, seeing New South Wales' covid figures soaring to over 100 cases from their bungled "lockdown" and then news came of 3 covid cases in Victoria due to removalists breaking the rules. That decided it! July's Little Adventure had to happen quickly just in case we all go into lockdown again.
For any new readers; my Little Adventures are day trips. Once a month I take the freedom I have now that I've retired and I explore a place close to home. A place I've wanted to see but never really had the time for when I was working.
I looked at the weather forecast. Tuesday was cold but fine. Wednesday would be rainy. Decision made!
Tuesday would be "Little Adventure and Planting Asparagus Crowns" day.
Wednesday would be "Shopping at Costco For Dog Food In Case We Go Into Lockdown Again" day. We can go without many things in this house if we have to, but dog food is definitely not one of them.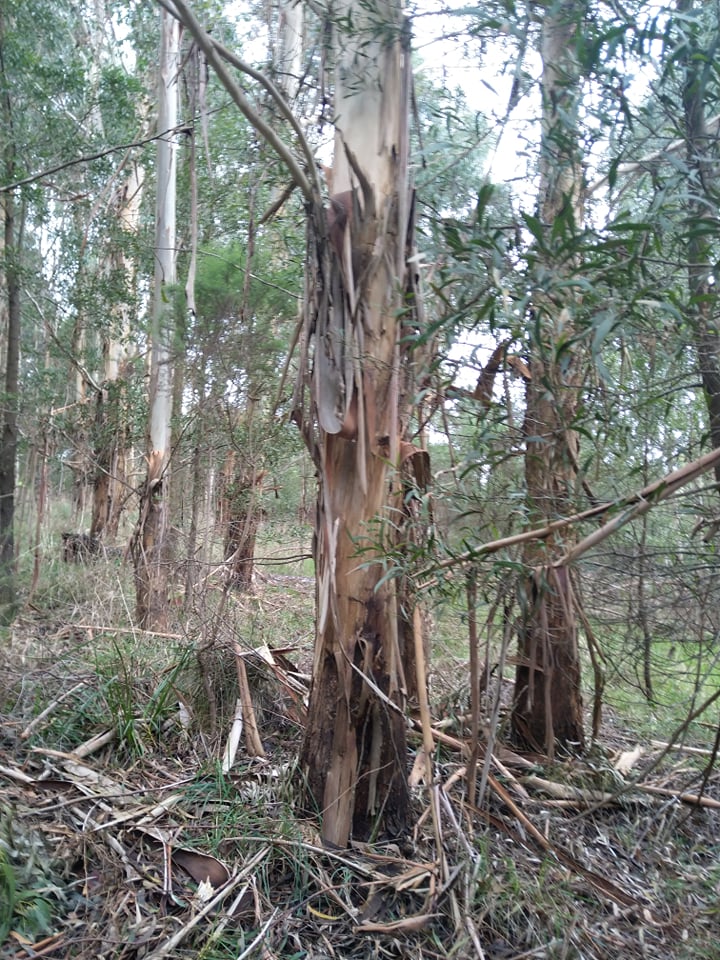 Ryan26 is on his L plates and was at home, so he leapt behind the wheel for the 44km drive to the Endeavour Fern Gully. This is a property in Red Hill owned by the National Trust. The Mornington Peninsula was once a temperate rainforest and they've preserved a little patch of it with a walking track through it. Blogless Sandy discovered this place when she was with her walking group and told me about it.
I was interested to see that it's a National Trust property. My plan is to buy a membership, once covid lockdowns settle down. They have a few old buildings that I haven't seen since primary school and they'd be perfect for Little Adventures. The fern gully is free, so my membership plans can wait.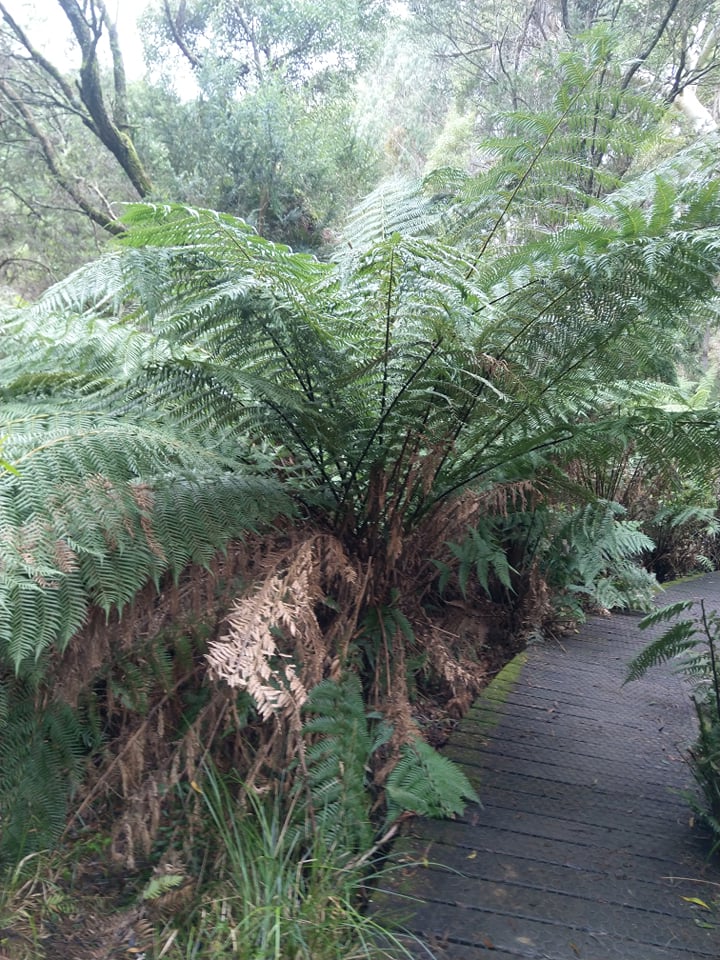 Ryan26 and I were the only ones there. There are definite advantages to being retired.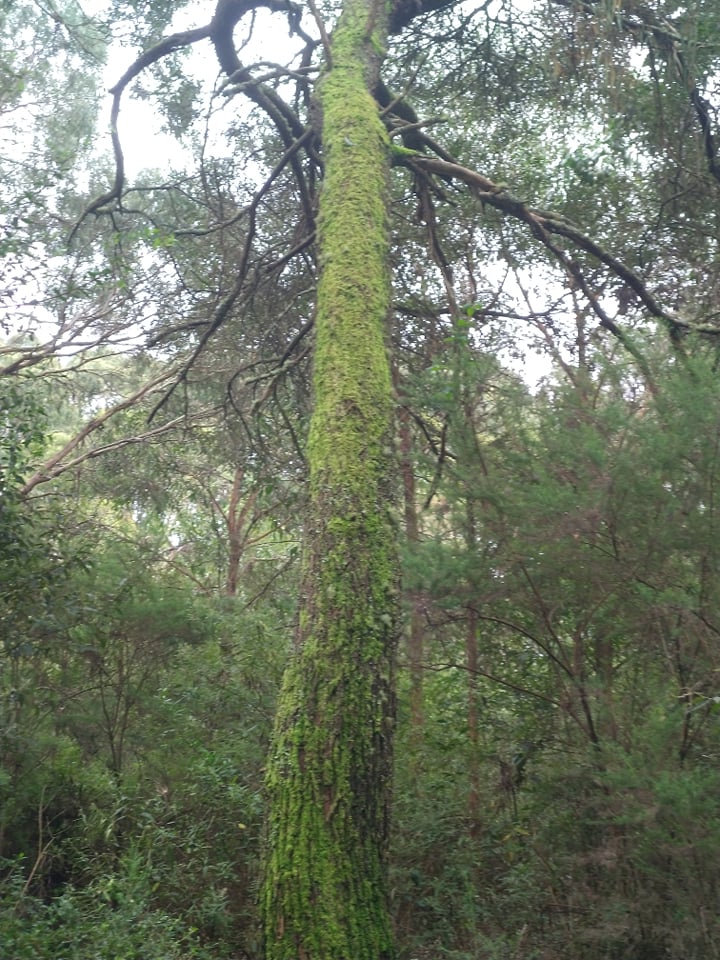 All we could hear was the sound of birds, the gurgle of water as we walked near tiny creeks and the sound of a farmer a couple of paddocks over as he was riding his tractor. Fortunately, he was quite a way away so it wasn't too intrusive, more like a low burring noise underneath everything else.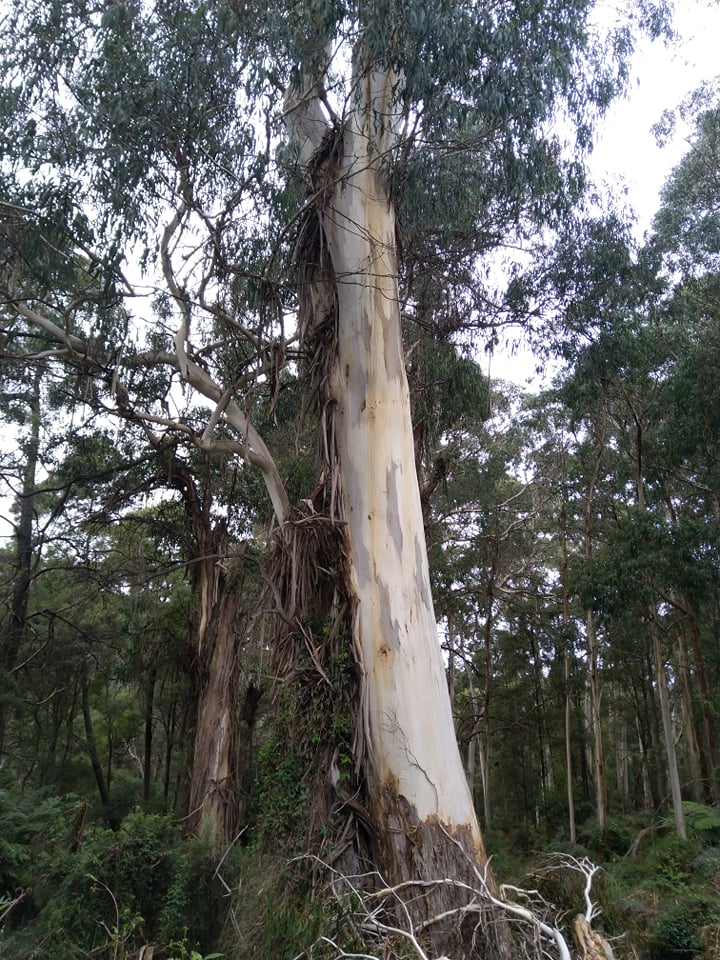 It was crazy to think that the Peninsula was once covered with dense vegetation and ferns like this. At one point the walking track skirted the side boundary of the property. On my right side was a paddock of green grass – nothing else. On my left side was a wall of tree ferns way taller than me, blocking out the sky.Really demonstrated how settlers have changed the landscape.
I unintelligently left my phone at home so Ryan26 took these photos for me.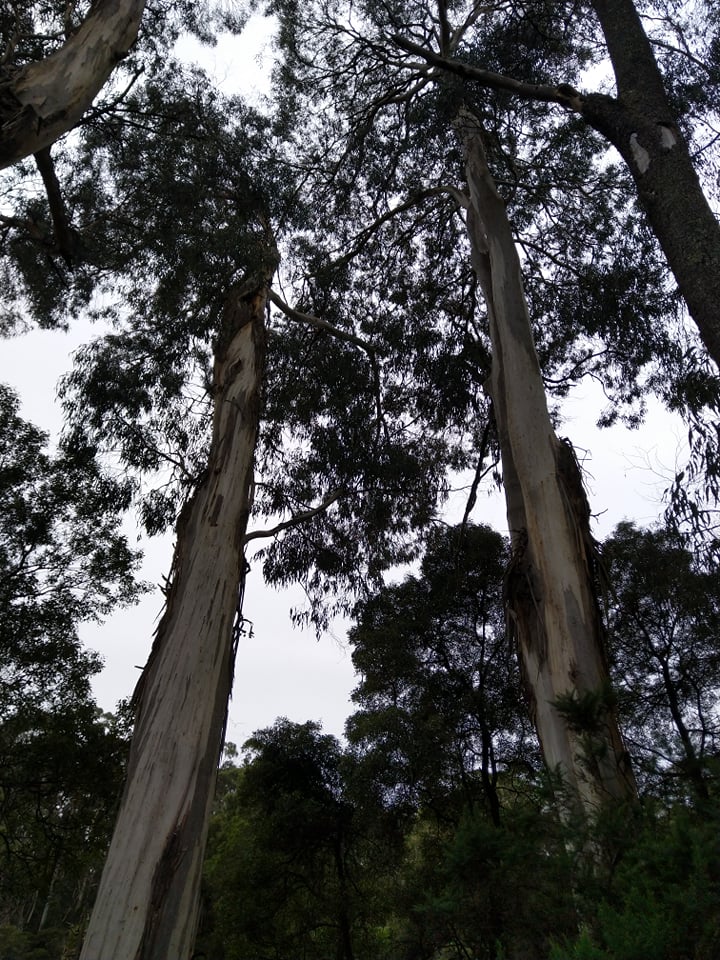 The walking track is around 2kms or so and it winds its way through banks of tree ferns gathered around creeks, as well as stands of trees. Don't you love the sound of running water?
Every now and then we'd hear a bellbird, or a galah would fly screeching overhead. Ryan26 is a quiet soul, so we didn't chat much. We just walked in silence, first him and then me, quietly taking it all in.
The smell of the air was utterly different down there. It's hard to describe. It was a clean, ancient smell of vegetation. Of things rotting down to provide new plants with the nourishment to grow. That may sound unpleasant but it really wasn't. It's a place of lush growth and renewal.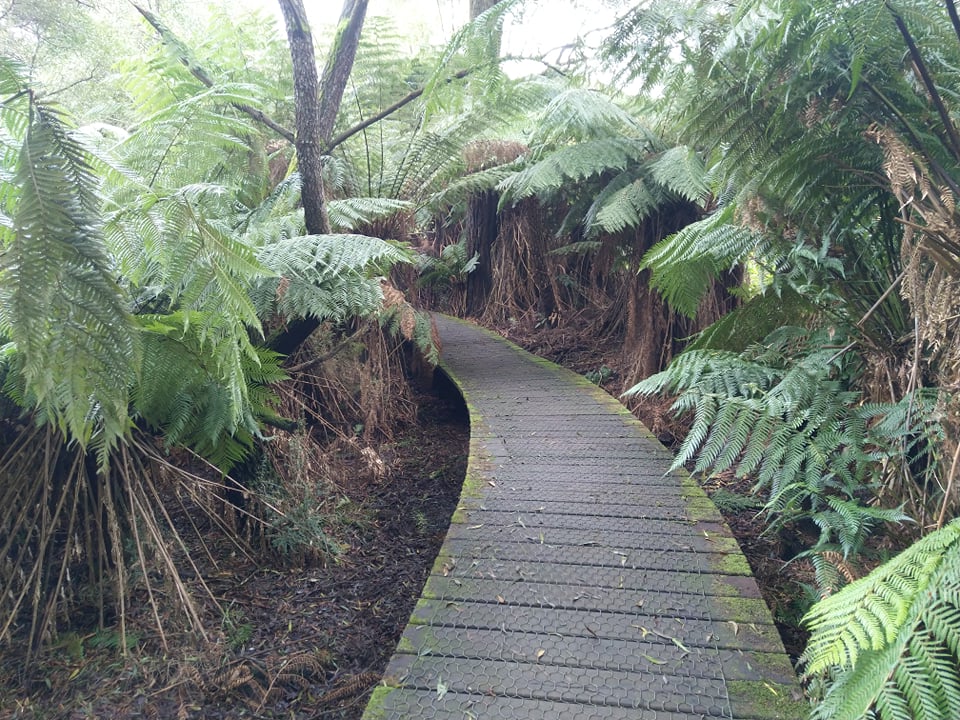 I was glad we came. It's an easy drive from Melbourne and we were home for lunch.
After a revivifying nap on the sunny spot on the couch, I went out to the garden and planted 7 more asparagus crowns. I can't touch them for around 3 years but after that, I'll have asparagus for the next 20 years or so!