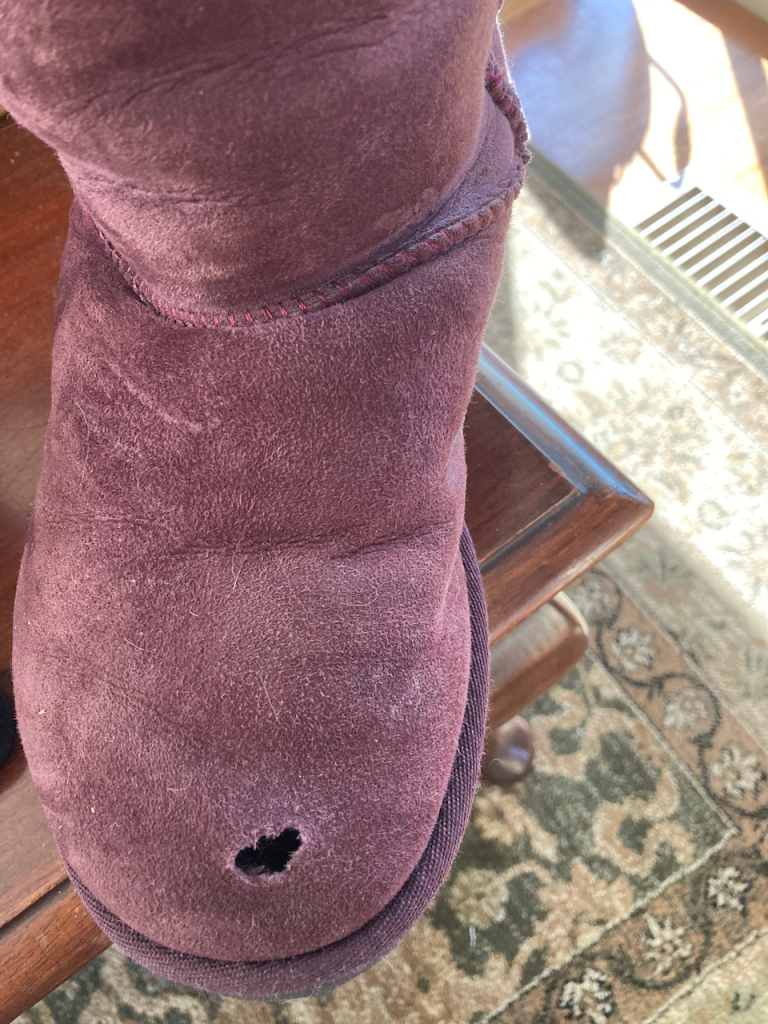 I've noticed that it's been nippier in the mornings lately. It's not just that we're in the middle of winter, though that's a factor – it's also that BOTH my ugg boots have a hole right where my big toes are. It's surprising how much colder you feel when a little breeze is whipping across your toes first thing in the morning.
The easiest thing to do would be to chuck these out and buy another pair, but I didn't want to do this. My son, Ryan26, bought these for me 2 Christmases ago for over $100. That's a lot of money for a student. And apart from the toe holes, the rest of the boots were in tiptop condition.
Then came an email from one of my favourite podcasts, 'Welcome to Nightvale.'
This poddie has been going for 9 years and it has quite a bit of merch. Including cloth patches…
Hmmmm…
I could send away for 2 patches for $24, or spend $100+ on a new pair of uggs. But gee – do I have the time required to actually sew the patches on?
Well yes. Yes I do. I'm retired, after all.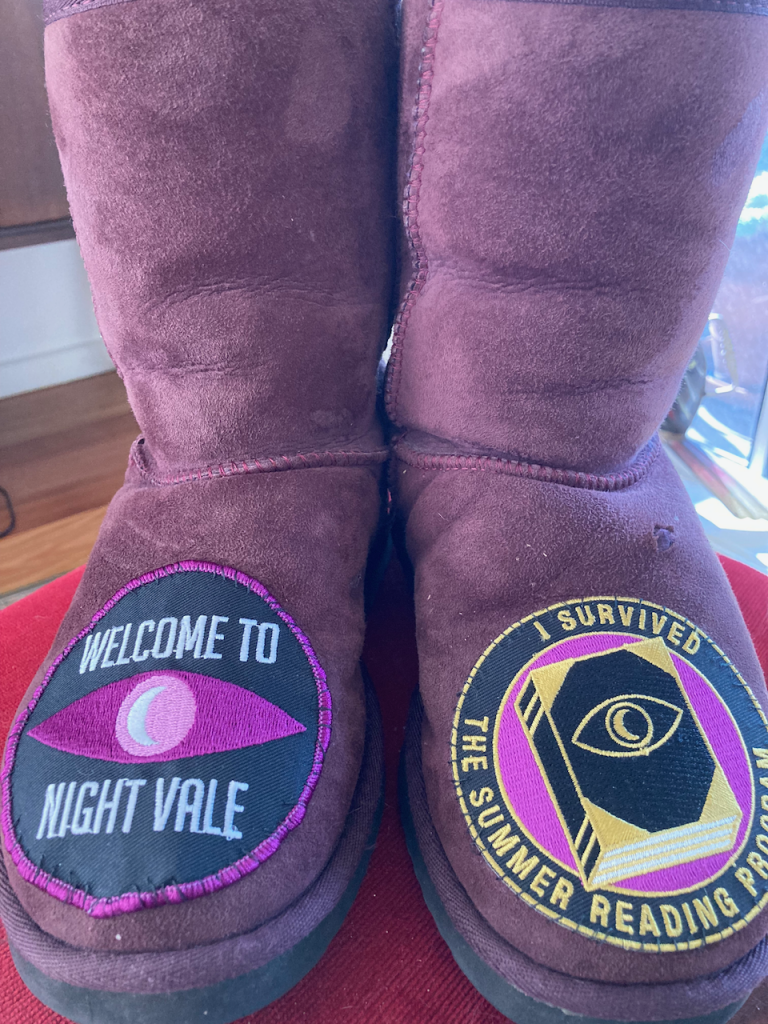 I LOVE THEM!
When the patches arrived I put on a podcast that I wanted to listen to, brought a cup of lime verbena tea from the garden over to the couch and started sewing. It was a pleasant way to spend some time and I knocked over both the repair job and a couple of podcast eps. Now that's being productive!
My uggs are now snug again and I have a totally individual pair. I've respected my son's gift and now they're even more special to me than before. Plus I've stopped 2 boots from disappearing into landfill.
I've also supported a podcast that has given me YEARS of entertainment and I've saved a chunk of cash as well.
Who says that frugality has to be drudgery?