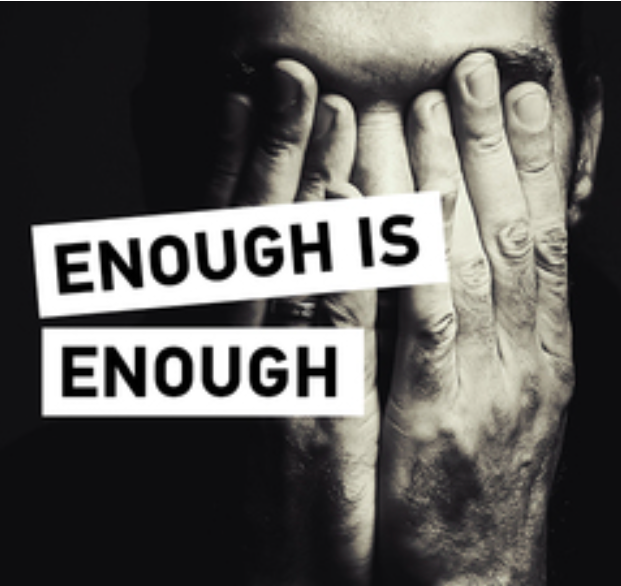 Hooray! Live theatre is back in Melbourne! Next month my son will be performing in a play that he and his mare wrote together, which I already know will be hilarious, and his girlfriend will also be performing in a musical the following week. So I'll be Kulture Vultured by Christmas, which is just the way I like it.
As a warm-up, on Sunday I popped along to see this play, Enough is Enough. It was sponsored by my local council and the price was definitely right. (The ticket was free.) It was held in a new-to-me venue a couple of suburbs over, which definitely makes it eligible for the catch-up Little Adventure I needed. (I missed October, due to lockdowns and putting my back out.)
Let's hope we are never again in a spot where my Little Adventure for that month was taking a walk on the other side of the bridge. Oof. I'm all for living a quiet life but that was ridiculous.
Anyway, back to the play. The blurb said that it was about gambling and was written by an award-winning local playwright called Kieran Carroll, with Tim Costello talking afterwards. Sounds like a worthy way to spend a Sunday afternoon, doesn't it?
Interestingly, it was worth it, but not because the play itself was fantastic. It was ok, but what really stood out was the talk that Tim Costello gave at the end of it.
One of the things he said was, "We all know how the rest of the world feels about America and its gun culture. We all think they're crazy. But what we don't realise in Australia is that the rest of the world regards our gambling culture in exactly the same way… they think we're crazy."
Apparently Australia has around 75% of the world's pokies, and they're all in local pubs and clubs on every street corner, except for Perth. In WA, all the pokies are at the casino, which is how the rest of the world does it. I'd never thought about it before, because I'm definitely not a gambler, but having the pokies all through the suburbs makes it very easy for a gambling habit to creep up on people. The accessibility is too easy.
Anyway, he spoke for about 10 minutes or so and it was very interesting. Afterwards, I jumped back on the train and took a look at the new stations and was home in time for dinner.
Home-made pizza… mmm mmmm!
Dad joke of the day:
I used to work in a shoe recycling shop. It was sole destroying.