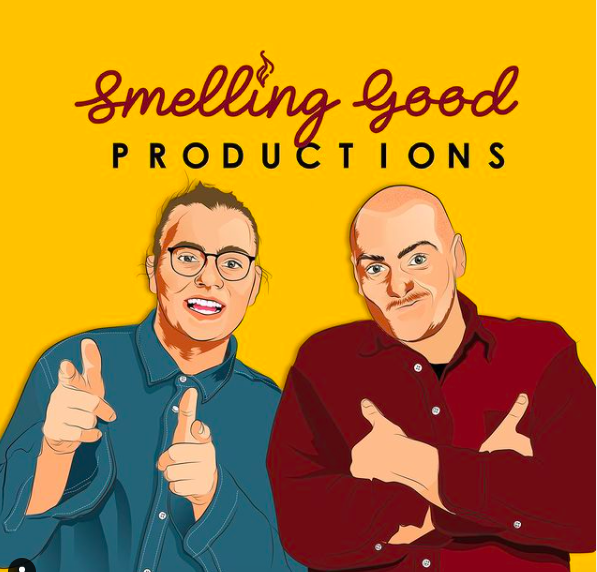 The last Little Adventure for the year was a very special one. My son Evan25 and his friend have written and performed in a show. Long term readers of this blog might remember when he went off to study an acting degree in Ballarat, when I wrote a post about what my second-generation FIRE kid has learned about money.
Long term readers of the Frogblog would know that Evan25 was that really interested 11-year-old bobbing around reading over my shoulder as I typed the very first post back in September 2007.
Now, 14 years later, I was travelling into the Melbourne CBD to see his first show. I snuck into the Tuesday night show on my own (and had a lovely long debrief with Evan25 the next morning) and I'd also got together around 15 people, family and friends, to see their closing night.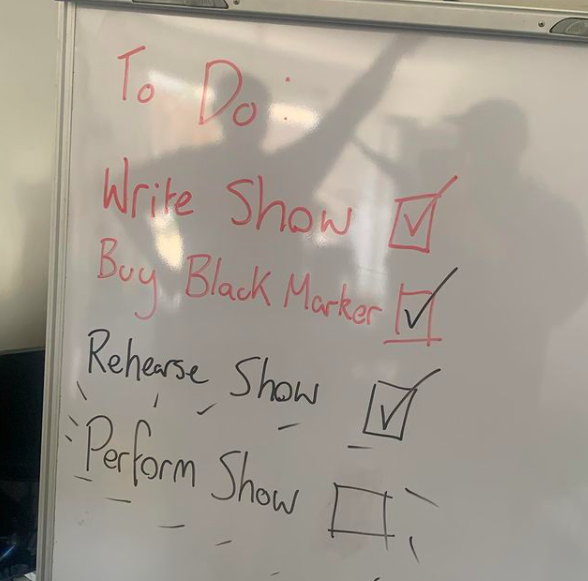 There's a special kind of joy that comes from seeing your adult child doing the work that they love. Especially if that child is actually good at what they're doing. Thankfully, their show was excellent. So very, very funny.
His girlfriend Jenna's parents flew over from Adelaide on the weekend just to see the show. Both of my boys who are partnered up have been fully embraced into their girlfriends' families, which is a beautiful thing to see. Jenna's Dad said to me after the show, "At one point I was laughing so hard I got dizzy!"
The following photo gives the synopsis of the show: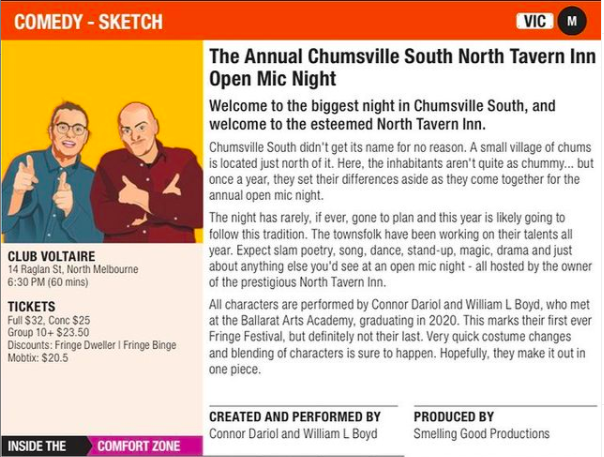 As Evan25 said to us on the day we were all finally able to get together after the lockdowns, "It's just two silly boys on stage. It's not going to change anyone's life."
I said, "That sounds exactly what we all need right now!"
There was one act where there was a jaded female butcher running through her wares, making lots of food jokes. This was Evan25 in an apron, with a shower cap on his head, miming sucking a ciggie. Then, in the middle of it, I hear, "$18.45 a kilo??? Quoth the raven, 'Nevermore.'"
The first thing I asked him the next day was, "Did I hear an Edgar Allen Poe joke in there???"
He laughed. He said, "When we were writing it Will didn't want to keep that joke – he said it wasn't funny and he didn't get it. I said, 'Trust me – my Mum's going to LOVE it!' I kept that joke just for you."
He also had the $18.45 price there because 'The Raven' was published in 1845. "It's just a little joke in there for me – no one will ever notice it but I know it's there."
He also played a character called Tim, who is a battered-around-the-edges sweet transvestite. Turns out that my boy can really rock a pair of 5″ heels and has a tuck to die for. He has long legs and they look surprisingly good in fishnet stockings. The audience laughed so hard each night when he emerged from behind the curtain in that outfit – I don't think I've ever been more proud. 🙂
Usually, I bang on about being frugal, but this Little Adventure was the priciest one yet. Performers don't make a lot of money from ticket sales – the venue takes the lion's share. Where the people who actually produce the show make their money is from the merch. So, of course, I bought one of everything.
But that's why frugality is so terrific. I save money on things I don't care about so that I can spend on the things that are important to me, such as supporting my son and his friend.
The very best thing about seeing the show again on Saturday night was watching my family and best friend really see what Evan25 can do. They know him as the funny guy at family gatherings, cracking wordplay puns and one-liners, but they got to see him in all his glory. It was very special as a Mum to bask in their amazed joy at just how funny he is.
Dad joke of the day:
Did I tell you about the time I fell in love during a backflip? I was heels over head.