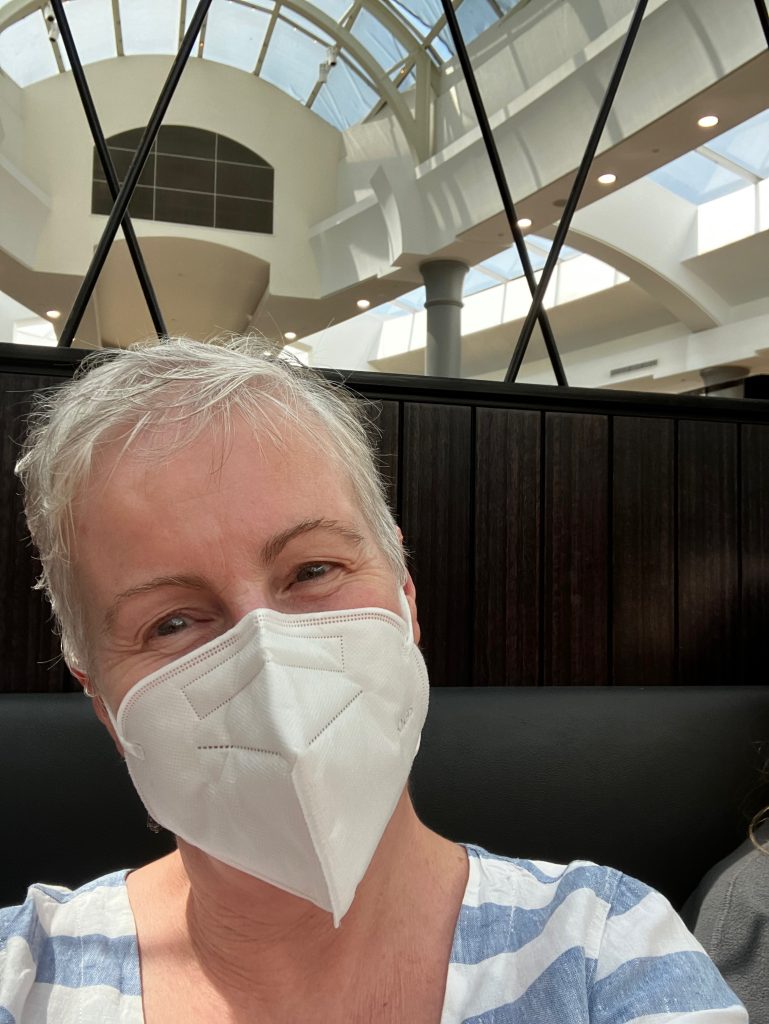 I've lived in Melbourne my whole life and I've never been to Eastland. I'd heard of it, of course… a mythical shopping centre nestled somewhere far, far away. Then David29 fell in love with a girl who lives near it and it became his default shopping centre. So yesterday, all of his groomsmen and his Mum made the trek over there to buy the suits for the wedding.
I've had a break from the Little Adventures***, so this is a way of dipping my toe back in the water. First I was working, and then I was travelling. Now I'm working again – but only for 23 more workdays. Then the Little Adventures will be back, baby!!!
This post is not so much about going to a new place. This is a post about celebrating an event that's new to me. It's not every day that a Mum gets invited to their son's wedding-suit-shopping day.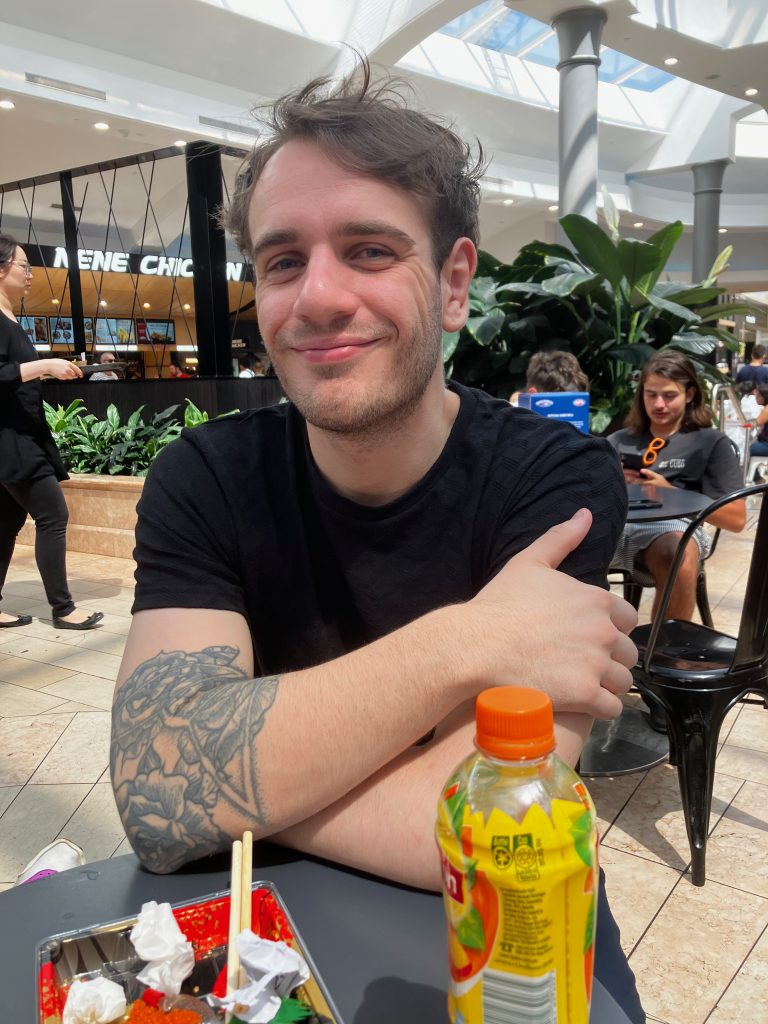 And here's the son. This was a big job that has finally been ticked off his list. He discovered pretty quickly that trying to get people together for one simple shopping trip is pretty much like trying to herd cats. His best mate Dan was travelling in South-East Asia and only arrived back 2 days ago, while Evan26 is leaving tomorrow for Adelaide, where he'll be performing his new show for the Fringe Festival there.
Sunday HAD to be the day.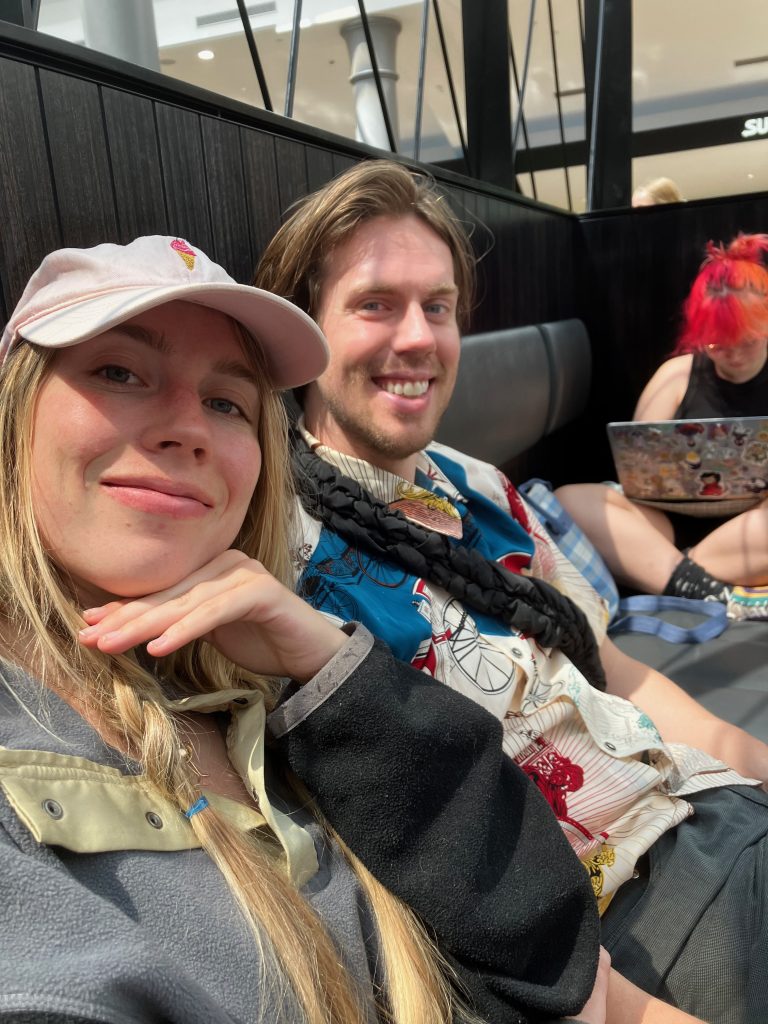 This is Dan and his girlfriend. He and David29 have been mates since year 8 at school. These two are staying with me for a few days until their Air B&B is ready in Melbourne. It's been so lovely catching up with Dan. He went to live in the US for a few years so now that he's studying in Melbourne, it's lovely to see him again.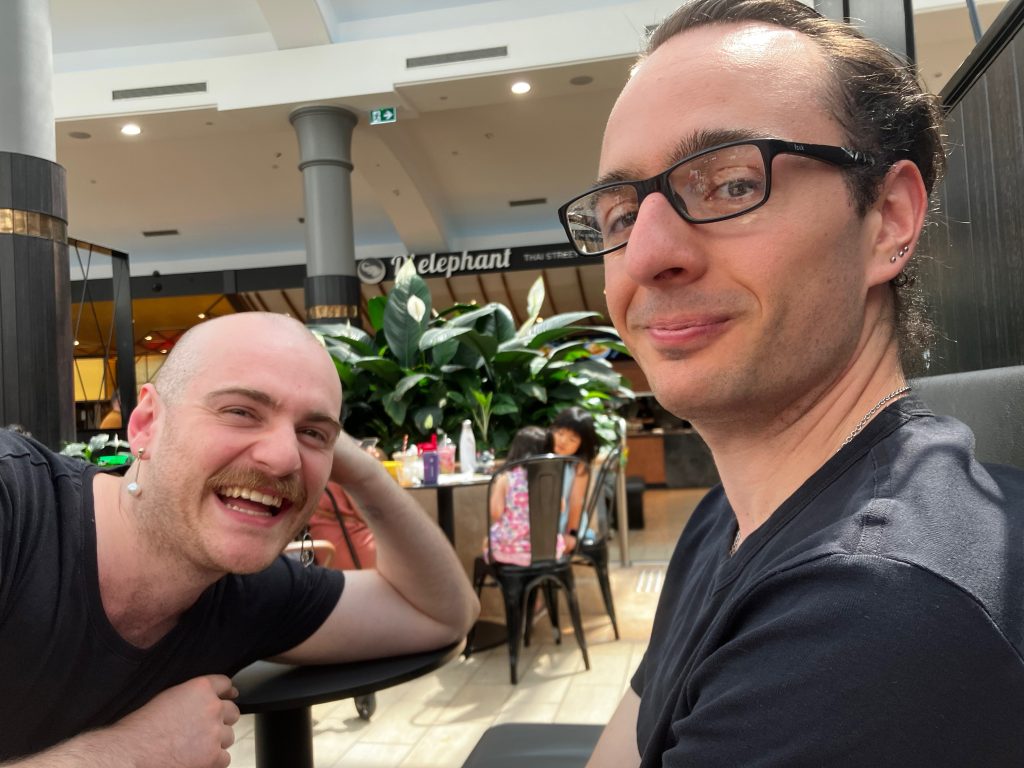 Evan26 and Ryan28. It's not often that I get to have the whole 'set' of sons with me in the one place, but Sunday was one of those times.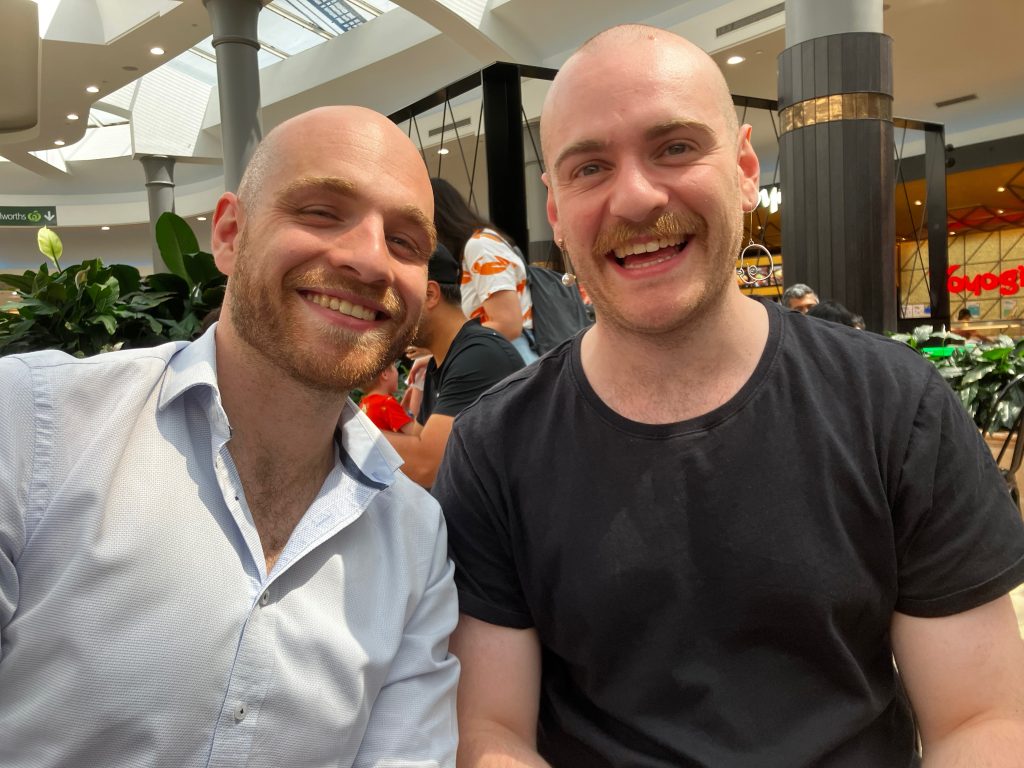 Tom31 and Evan26 (again.) These were all taken in the food court after the shopping was done. The boys looked dapper in their black suits and I think they're all going to scrub up well on the day.
The night before, David29 and Izzy came over for dinner to meet Alena, Dan's girlfriend.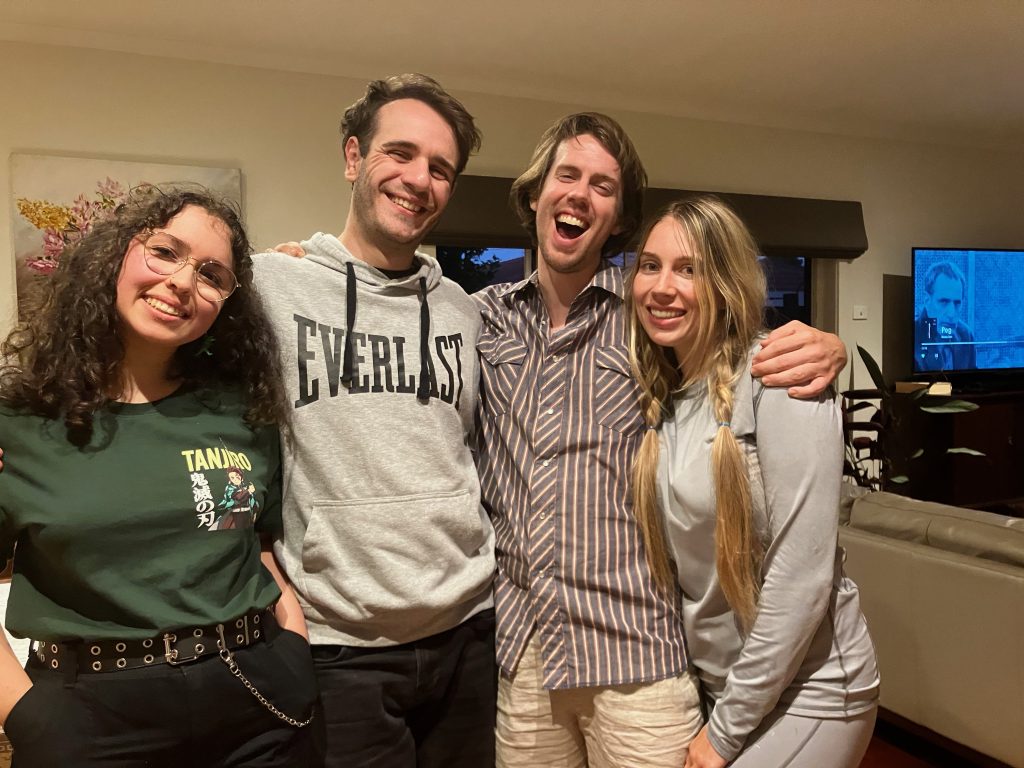 We all ate together, then I retreated to the couch to play games on my laptop while they sat around the table playing a silly board game. It made me so happy to hear the laughter and talking that was going on between the four of them.
The words on David29's hoodie say it all, I think. This is a friendship that has (and will) pass the test of time.
***I began Little Adventures when I retired. The idea is that I go somewhere new or do something new to me every month. After all, when I'm not working I definitely have the time!
Dad joke of the day:
My friend's bike keeps running me over.
It's a vicious cycle.