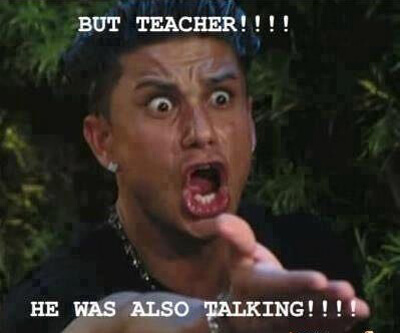 What's top of my mind: It's day 13.
I'm writing this on my 13th workday. This is the time when coming to work every day begins to seem less of a novelty and more like a chore. I'm not at the stage when I'm dragging myself to work – give it another week LOL – but I'm groaning at the sound of the 6:30 alarm and starting to get back into the habit of doing the ironing on Sundays and thinking about which easy meal to make at the end of the week so I don't just get takeaway because I'm tired.
The pictures on my desk are turning into a really good spirit lifter. I'm pretty sure that when I'm in the middle weeks they mightn't work as well, but for now they're a happy reminder of why I'm doing this.
My classes are still lovely and are making me laugh. I'm enjoying teaching medieval history to the year 8s – the class I have is 8T… imagine how many kids we have here? – and although they're right at the end of the letters, they're a beautiful group of kids. Traditionally, that's not the case.
Where I've been: In an endless round of home to work to home to work to home…
Et cetera.
Where I'm going: In an endless round of home to work to home to work to home…
Et cetera.
But I got paid last week. It was a little more than I was expecting. That was good – my flights to Heathrow and Dublin are all earned!
What I'm reading: I Know why the Caged Bird Sings- Angelou
I've seen Maya Angelou on Oprah, way back in the day when I was at home with 4 small boys, so I know who she is. I know she's way famous in America, but she's not so much of a thing here. It occurred to me that I should maybe read her memoirs about her life, because why not?
On the link I just posted on her book, I see that she has 7 memoirs. Yikes…
What I'm watching: The beautiful summer day through my classroom window.
It looks nice out there.
What I'm listening to: Last week's audiobook.
I'm still ploughing through the audiobook I mentioned last week. I'm not loving it, but I've only got 3.5 hours left, so I'll get it done. It'll contribute to my "Earn your rates back by reading" total.
What I'm eating: The last of the plums from my tree.
I was taking them to work, 3 at a time, to eat at recess, but they were starting to get too ripe. On Sunday I stewed them and now they're part of my breakfasts instead.
I'm not wasting them – mainly because my tree went to all the trouble of producing them, but also because they were my Gran's favourite fruit, so I think of her every time I eat them.
What I'm planning: what to do if my wedding dress doesn't get here.
No, I'm not getting married! I mean my outfit for David29 and Izzy's wedding in April. It's been 5 weeks since I ordered a silk dress from China. I'm getting slightly restive about how long it's taking…
Who needs a good slap: The Australia Post delivery driver in my area.
I ordered some heart medication for Silver, Jenny's dog, from an online company because it works out cheaper than getting it from the vet. While we were waiting for it to get here, I simply gave him some of Jeff's heart pills, as they're on the same one and the same dosage.
On Friday, we got a leaflet in the letterbox saying that it would be dropped off at the post office on Monday because no one was home.
Except Ryan28 WAS home. None of the dogs barked, which meant that the person didn't even try to deliver it. So annoying. The last thing I want to do when I get home is to go to the post office.
What has made me smile: Watching Izzy watch David29's video.
We had Izzy's kitchen tea last Sunday. I've never been to one of these – I didn't even know that they were still a thing – and it was a pleasant surprise. We ate, drank and played some games. One of the things they did was to give David29 a list of questions about their relationship and he had to answer them on a video. Any time Izzy got an answer wrong, she had to take a drink.
They were expecting a simple question and answer, but David29 went above and beyond. He drove out to locations and filmed his answers. he had costume changes and props. It was very funny.
Even with the lamest of jokes, Izzy was sitting on the floor in front of the screen laughing herself silly. They're definitely on the same wavelength.
Dad joke of the day: