Last week my sister Kate rang and asked if she could spend the morning with me, as her car was being serviced and she couldn't get a 'loaner' car. Of course, I made room in my hectic schedule (heh heh).
"We could go and grab a coffee and maybe take a walk around K-Mart," she said.
Dear God in heaven. Does she not know me at all?!?
I decided to whisk her away to grab a coffee in a place that was far more interesting than sitting in a mall or on a city street. I hardly ever buy coffee when I'm out, but for her, it's one of life's pleasures. So we drove to Dromana, to the gardens of Heronswood.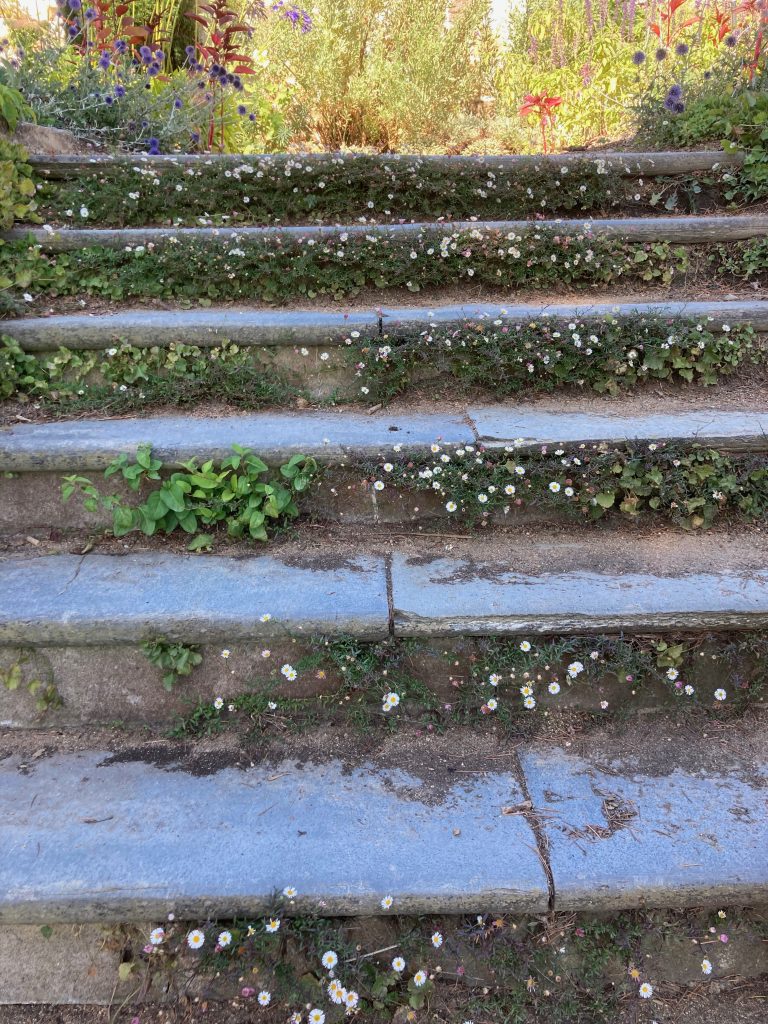 Heronswood is one of the gardens that Diggers operates. It's perched on a cliff overlooking the sea, with both ornamental and working vegetable gardens and orchards. They specialise in heirloom plants, which means that you can save the seeds from plants you grow and then use the seeds next year.
I've been a member for a while now. I don't mind supporting them because I think they do really important work. Seeds should be able to be saved.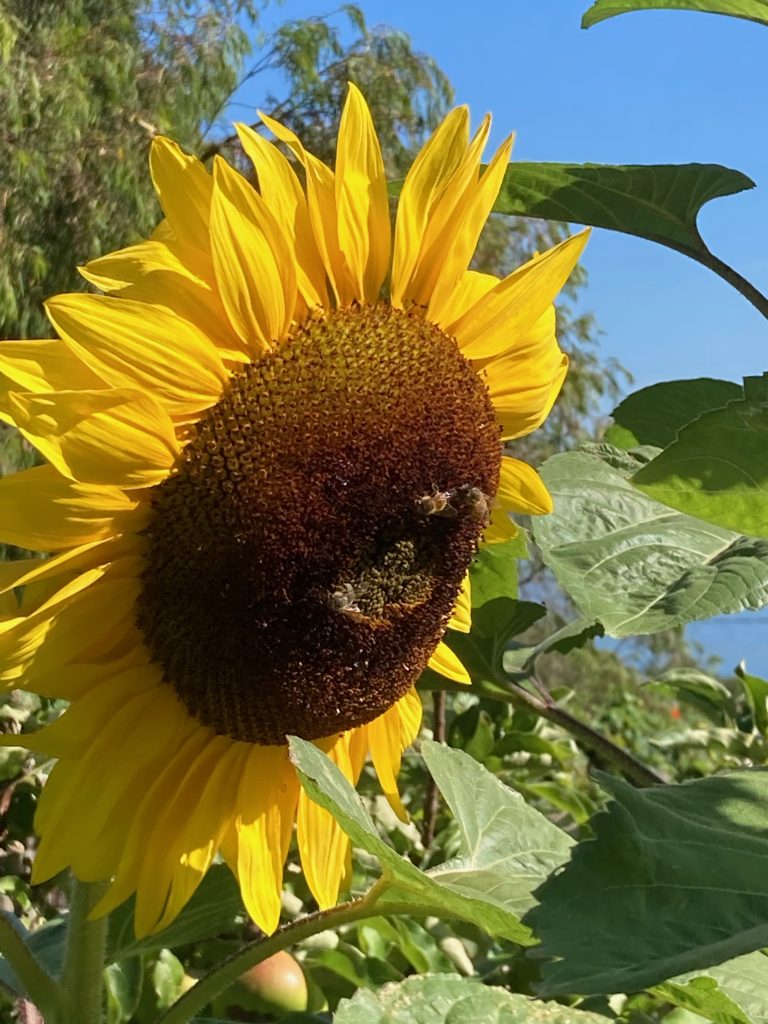 Lots of different sunflowers were planted around one of the veggie patches. Look at the bees in the middle of this one!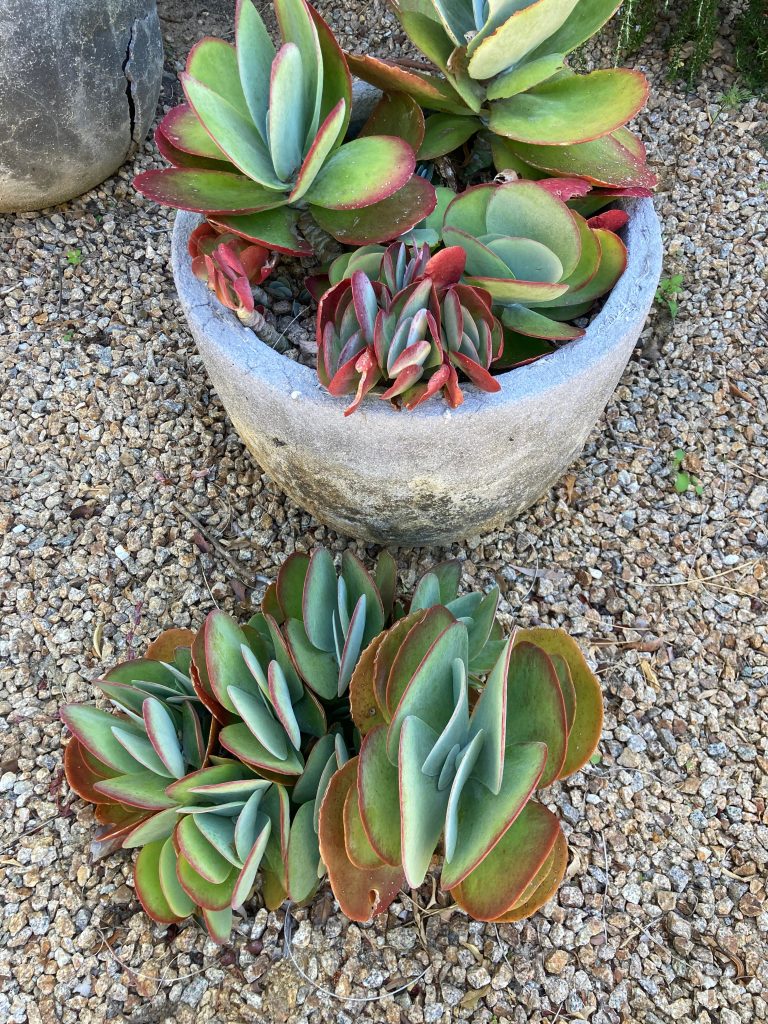 Along with the huge gardens, there were also little ideas like this planted around. I still think most succulents are ugly, but over time I'm warming to some. I thought these ones looked nice.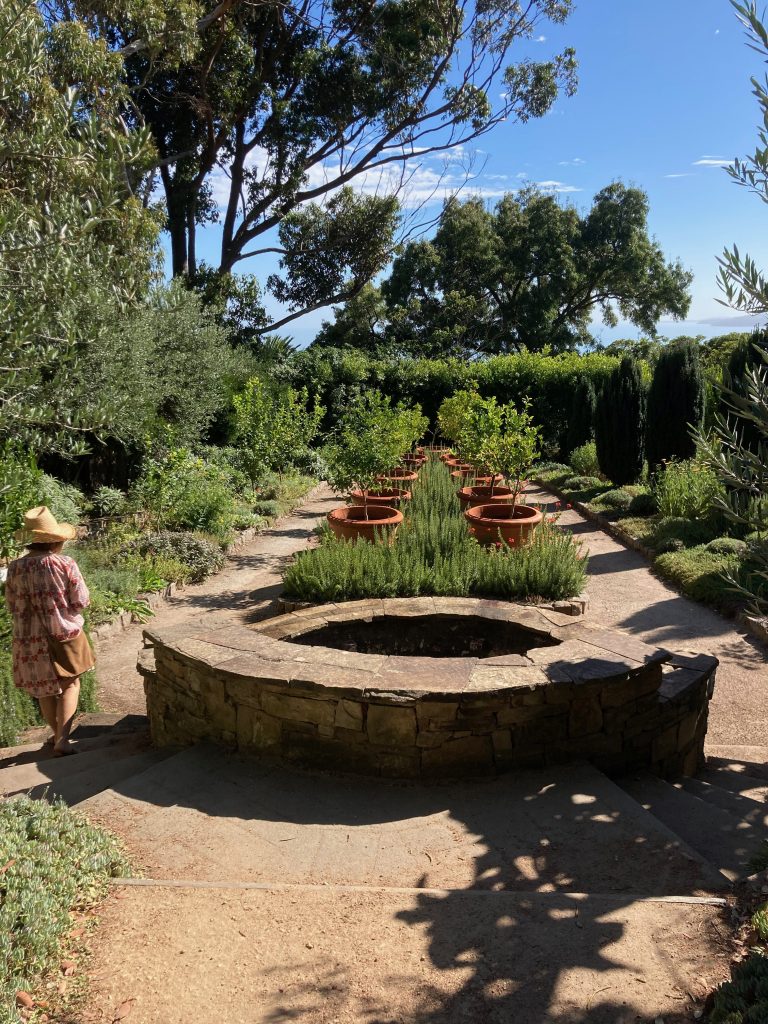 As we wandered around we came across this citrus orchard. The huge terracotta pots have rosemary planted all around them.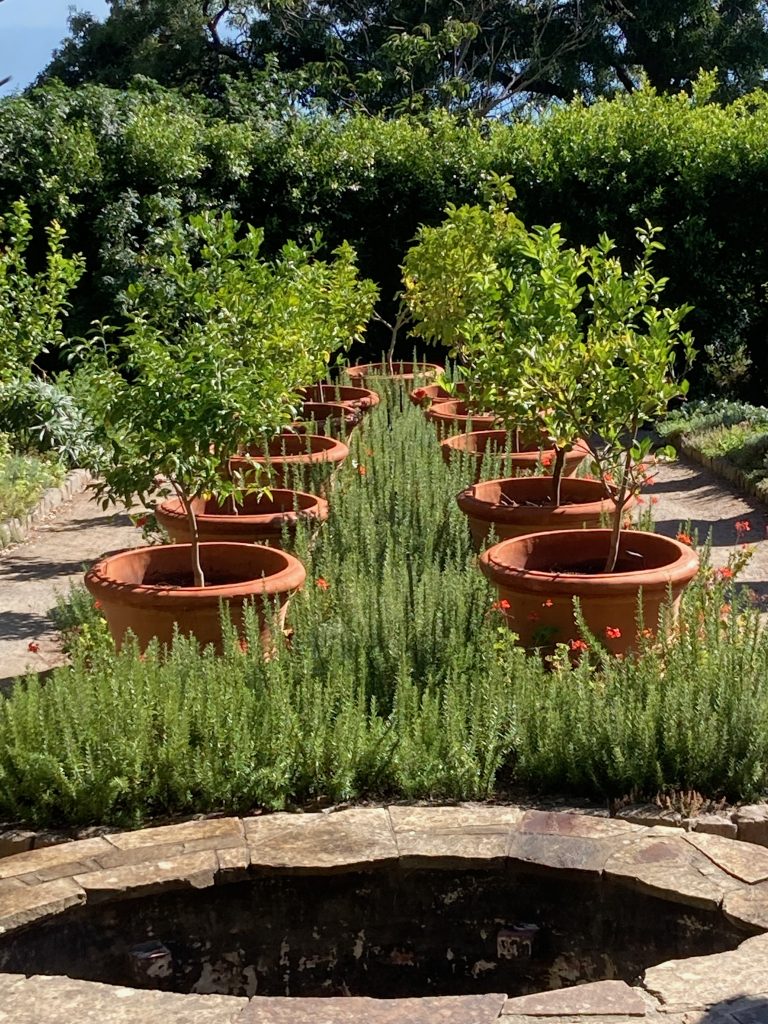 Here's a close-up. I like the way the pots are positioned not in straight lines, but so they look appealing from the steps above.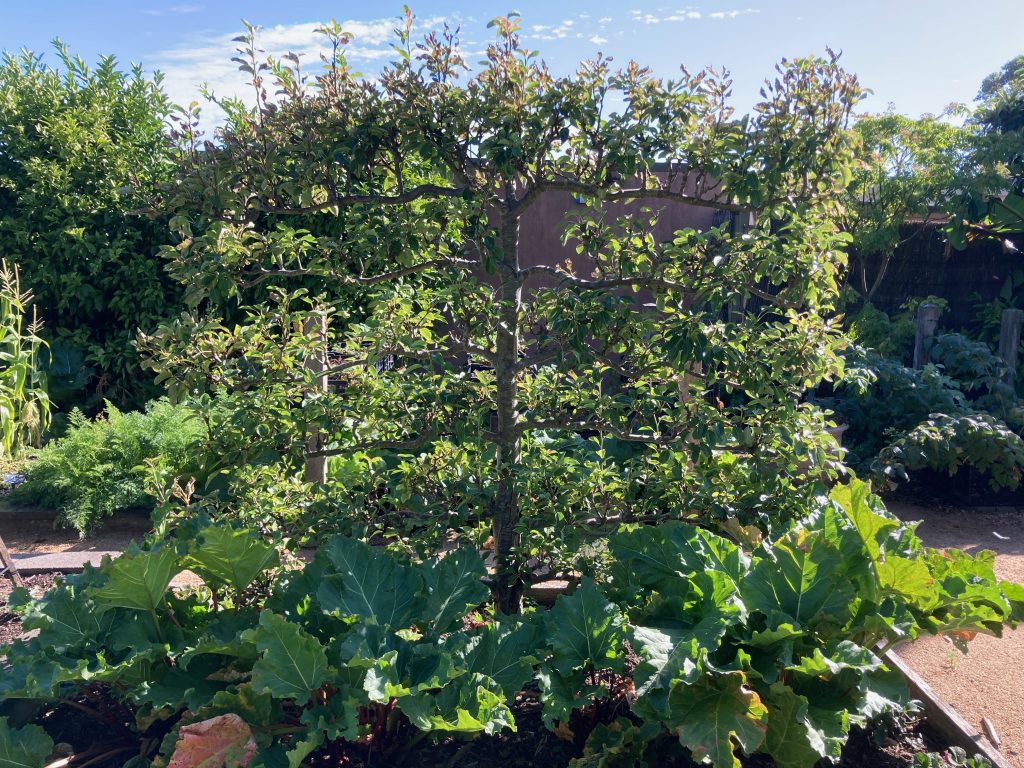 We liked this espalier – it's so well-established that the support wires have been taken off and the branches stand outstretched on their own.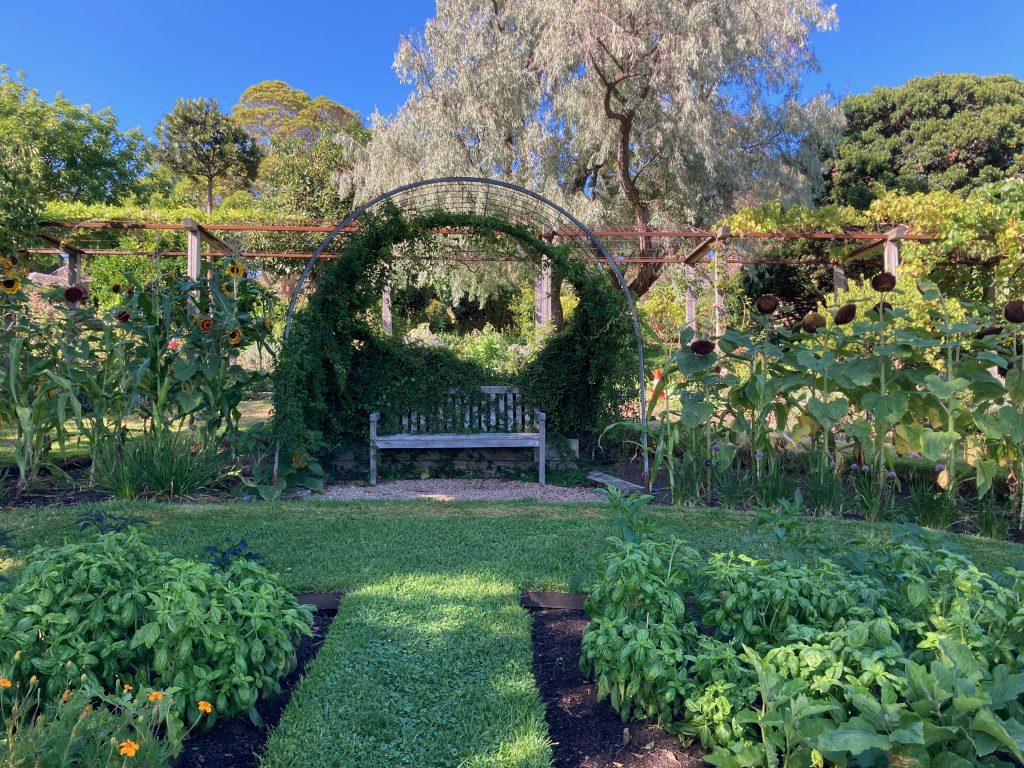 The gardens are full of little outdoor 'rooms' like this.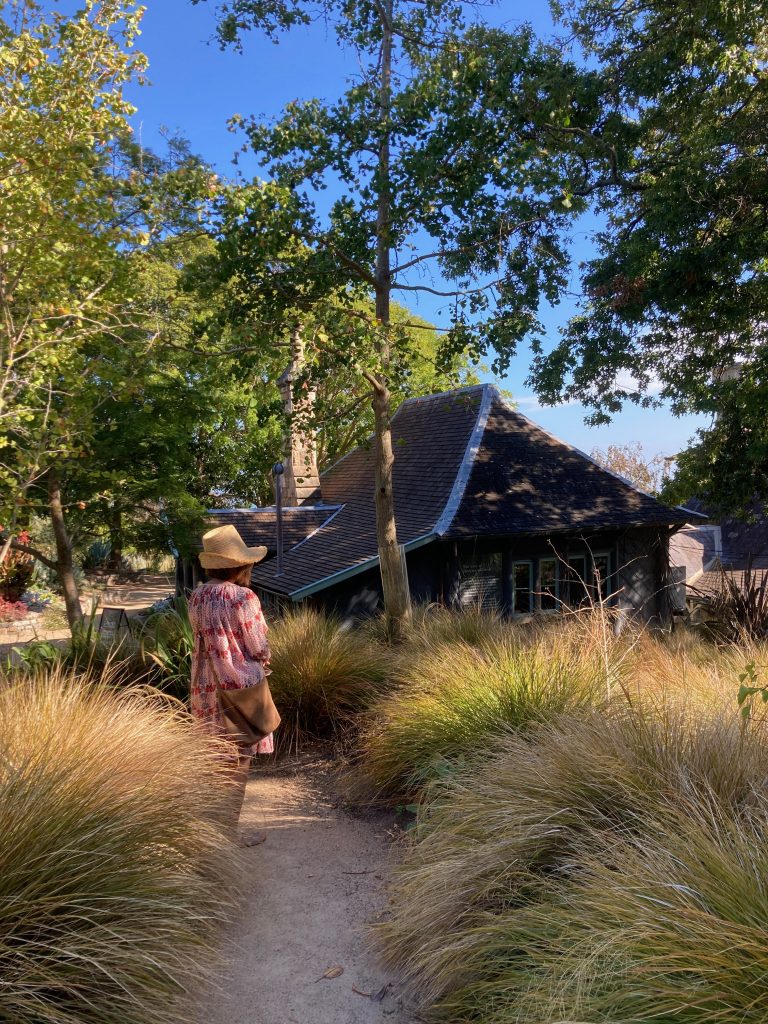 Here's Kate heading to the café for that much-anticipated coffee.
We stopped at the nursery on the way out and I bought some Evening Primrose plants for my hanging baskets. According to the gardeners, this plant is "as tough as nails" so let's hope they're correct. Four of the hanging baskets are in full sun all day and the petunias all curled up and died.
I was happy with this Little Adventure. It was only a short one, but it was by far more memorable than a gallop around K-Mart!
Dad joke of the day:
There's a new music band called 999MB.
So far, no gig yet.