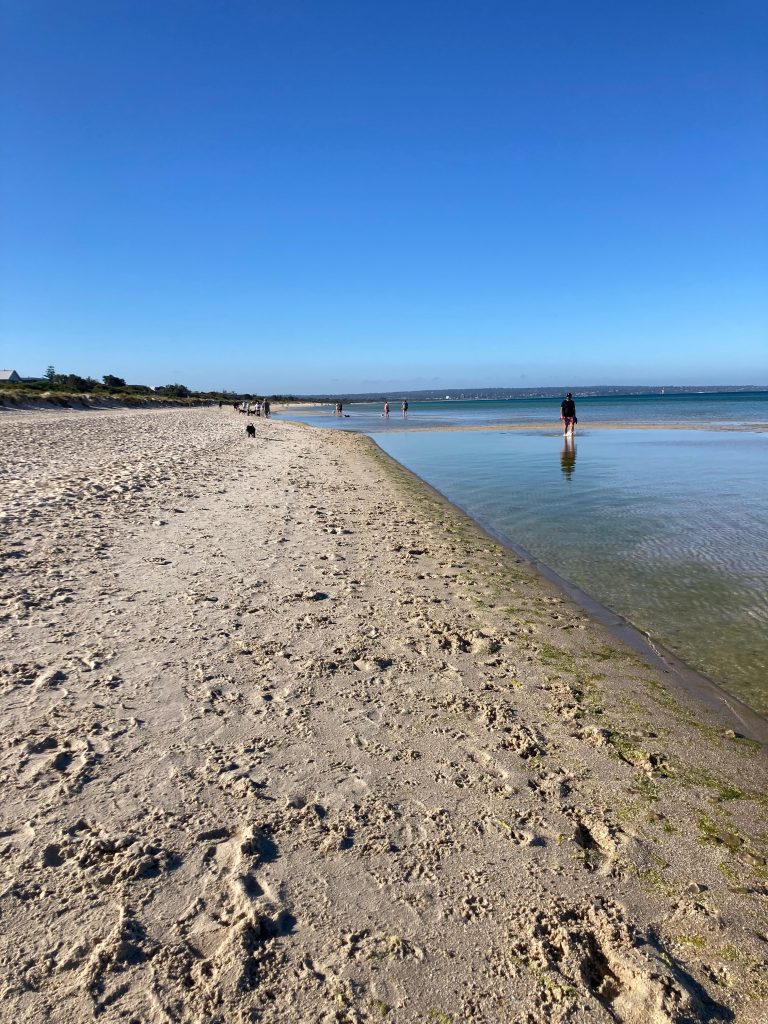 Tom30 works from home 2 days a week. Now he's here in the mornings he uses the time he'd normally be commuting, to walk on the Backyard Beach. This morning he posted a pic on FB and it looked so good, I decided to switch it up a little and take the little woofs to the beach before breakfast instead of doing yoga.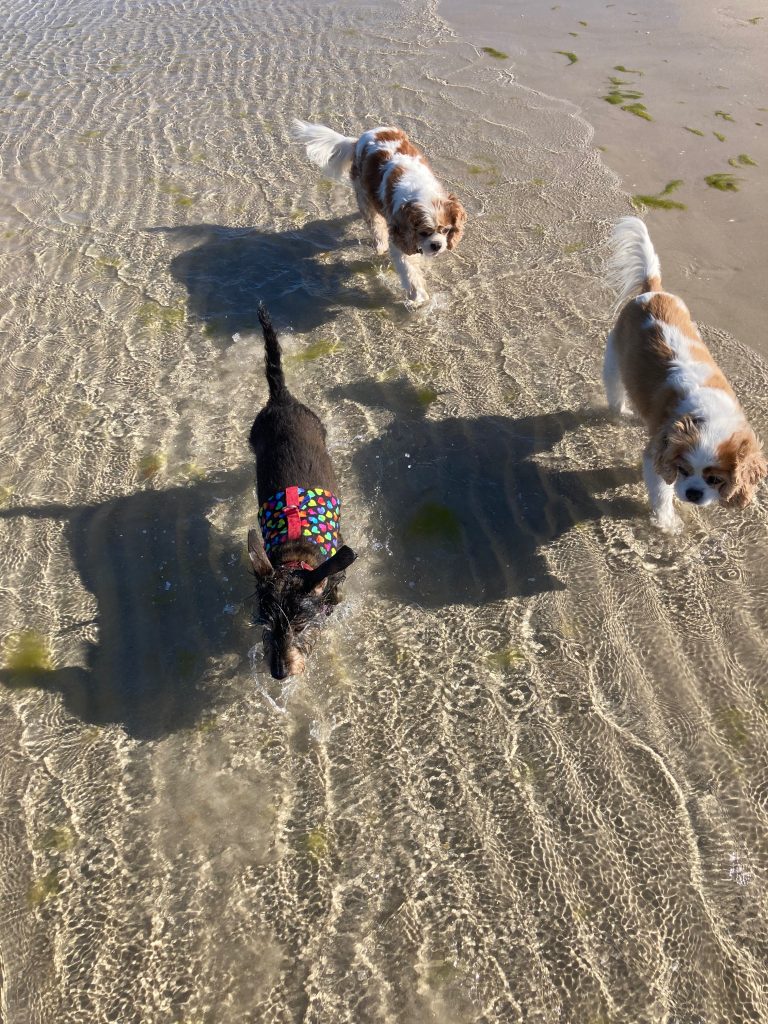 Safe to say that they approved!
It was beautiful there – bright and sparkly without being too hot. It was so nice that I actually went paddling *gasp*! Normally I'm happy to stay on the sand. The Cavaliers shrugged their shoulders and went, "Ok, if we must," and followed me in.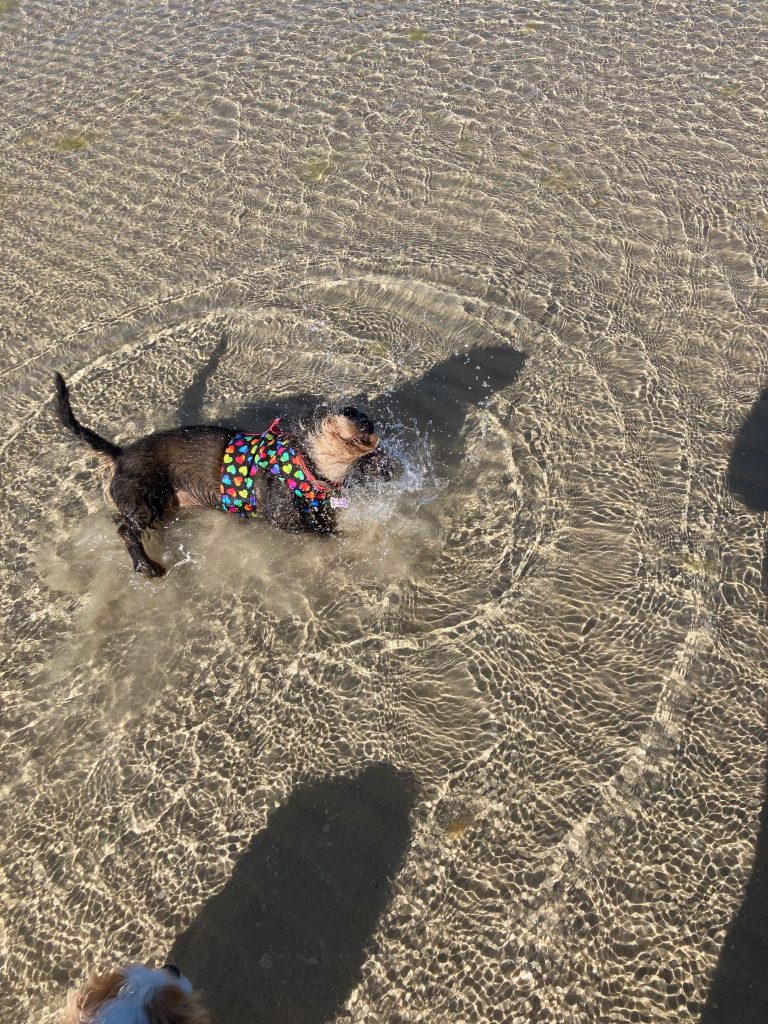 Scout, on the other hand, was delighted. "Mum! You're joining me! Yay!"
We were only there for around 20 minutes and on the way home we bumped into the young Mum of the baby I mentioned yesterday. She was walking with her friend who also has a new baby. We had a nice little chat and then went on our ways.
This happened during what would be period 1 at work. (I may have sent the top photo to some friends at work who are planning to retire next year. )
To anyone who's a little nervous about "what will I do all day if I retire"… it's truly amazing how so many little things pop up to do during the days that you never think of when you're stuck at work.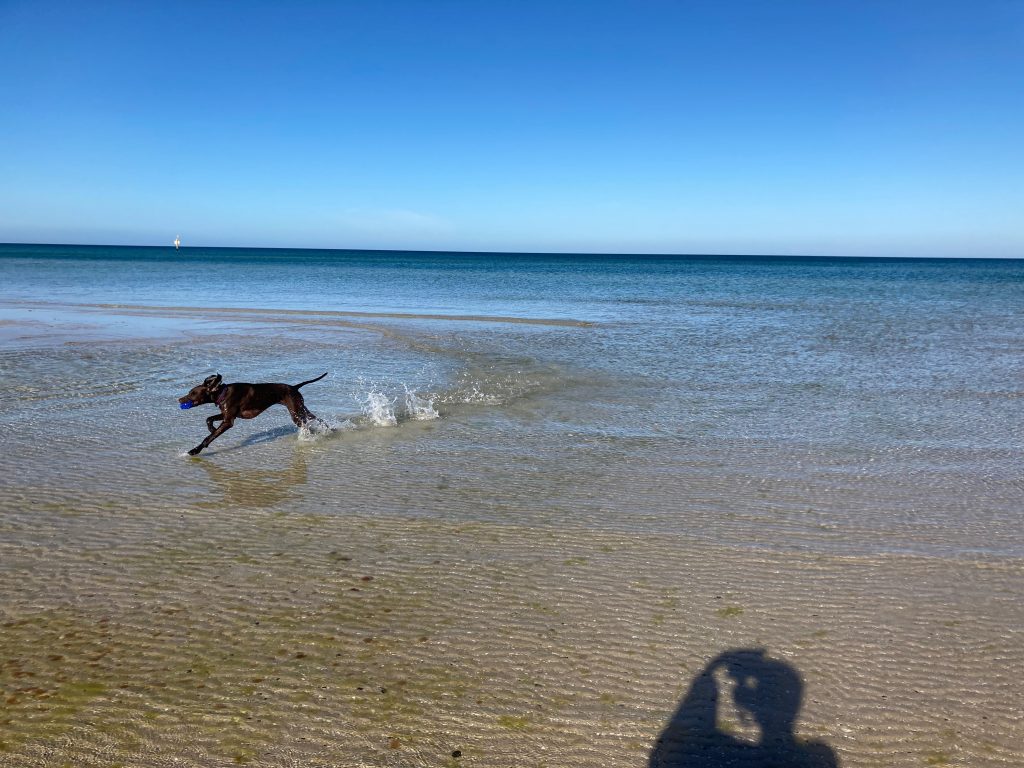 Dad joke of the day:
Saw a guy standing on one leg at the ATM.
He was just checking his balance.