I walked into HR today with a very particular question to ask. Basically, the crux of it was, "I wish to work 3 days a week next year and be paid for 4. Can you grant this wish?"
Turns out she can. She's like a fairy godmother, granting wishes all over the place.
Long Service Leave is a perfectly brilliant thing!
In Australia we have LSL, which is earned after you work with the same employer for more than 7 years. You get extra days' holidays that you MUST take as an actual holiday – you can't cash them out or transfer them to someone else. You can store them up or years if you want to and then take a holiday when it suits. This is what I did when I took a whole term off in 2015 and went to Europe and used up 50 days on full pay, and I did it again last year when I took an extra week's holiday in April (5 days on full pay) and went to North Korea.
There's nothing so sweet as standing at the top of the Eiffel Tower/Juche Tower and knowing that you're getting paid while you're looking out over Paris/Pyongyang.
People who job-hop obviously forego gaining LSL, but for people like me, who work as teachers in the government system, LSL works brilliantly. Even if we hop from school to school, the State Government is still our employer, so our LSL gently piles up until we're ready to use it. I don't know how many days we get/year. I tried googling it but the website had a mathematical formula to explain it so I got out of there quick smart. I'll just call it magic.
I always assumed that you have to take LSL in biggish blocks of time until I talked with a retiring work colleague late last year. She said that she was going to spend the last 6 months of her career working part-time but getting paid full-time, by using a couple of LSL days every week.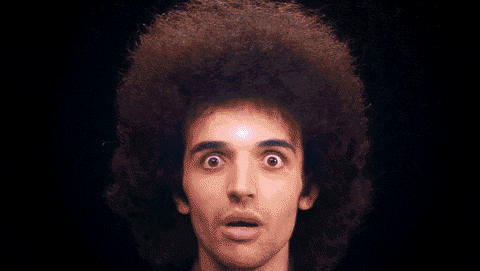 This has rocked my world.
Think about it. In two or three years I'm going to be retired, so I'll be able to take holidays whenever I want. I won't be restricted to school holiday times with their exorbitant prices. I won't need to have access to some holiday days – the whole year will be my holiday smorgasbord table.
I have around 45 LSL days available. Roughly speaking, school terms are 10 weeks long. There's 4 of them a year.
Imagine being able to work 3 days a week, while having another day's pay coming in over the first year to Get Things Done and smooth the ride down to retirement?
Now THAT seems like a good use of Long Service Leave!
I sat down 5 minutes later with my principal and ran the idea past her. She's officially approved it. In writing. It's really going to happen, folks!
Of course, there's the other option, which is what most people do. Work and get paid for your normal days, "retire", then stay on the books and use up the LSL in one fell swoop at the end. This also has its charms.
But I like my way better.