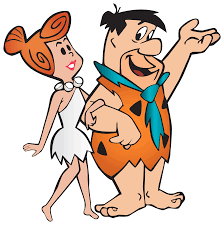 Normally, you don't get a window into how other people may see you, but last week I did. It was pretty confronting, to be honest. It actually stopped me blogging, while I mulled over it.
I've known Fred and Wilma pretty much all my life. They're old friends of the family and, now that I've changed the way I drive home each night, I drop in on them occasionally.
Anyway, I was visiting Fred and Wilma after work one night last week and having a cuppa and a chat. We were talking about their family and mine and just generally catching up on what's been going on.
We'd been talking about money matters a few minutes before. Fred and I share a similar interest, so I told them about a financial goal I'd achieved. Then the conversation moved on, as it does. Coincidentally, Wilma had talked with my sister a day before and she shared a story about a win that my sister had. Kate's a Thermomix consultant and she did a demo at a gorgeous Bed And Breakfast place in the country – and ended up being able to stay there that night for nothing. She had a lovely time.
"Looks like being a good week for the Jones girls," I said. "We've both had wins."
"Yes, but yours are only ever about money," replied Wilma.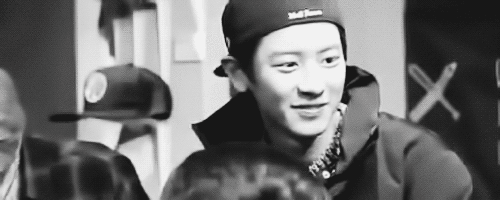 Yeeouch!
This has been reverberating around my head ever since she sad it. At the time I made some sort of verbal come-back, but it was pretty feeble, as she'd well and truly caught me on the back foot.
I'm still not sure exactly what she meant by it, though I have a sneaking suspicion that me still being single, 22 years after I left my husband, might have a bit to do with it. I don't think it can be the boys – no one's in jail, on drugs or living on the street. All of them have either finished University or are well on the way to.
I've held down a full-time job for the last 15/16 years – I'm never quite sure how long I've been at the school – and I'm pretty sure I'm good at what I do. After all, I'm changing lives… one English or Theatre Studies lesson at a time.
It's a weird thought to think that just when I'm closer than ever to reaching my goal of early(ish) retirement and I'm stepping back from a six-figure wage, I'm being called on for being too mercenary.
The thing is… I don't think I measure my life's success simply by how big my net worth is. Sure, it's a part of it, because I've worked too hard and planned too much for it not to be. But I'm investing and planning so that all the intangibles in my life will be easier – things like the freedom to spend my time how I choose; the ability to help anyone I feel like; the choice to share things like theatre tickets and other fun things with the people I care about and the ability to go traveling any time I want.
Ok, so maybe that first and last ones on the list might appear a bit selfish, but so be it! I bought a beautiful house three years ago when I did the whole geoarbitrage gamble, but part of the decision to buy this place was that the layout of the space meant that when the boys want to move back for any reason, we won't be living cheek to jowl with each other. Part of my job as a parent is to provide a roof over their heads and I feel glad that I can provide it if they need it, even though they're all adults now.
Doesn't mean I still don't love my house. Doesn't mean I still don't think it's beautiful. But it's an example of the way I make decisions – there's often a long-term plan behind the spending/life decisions I make.
It's an interesting question though – money is behind a lot of the decisions, obligations and freedoms we have in life. It's obviously important. We in the Personal Finance and FI/RE blogging communities write about it all the time.
But Wilma's perception of me rocked me back on my heels a bit. It makes me wonder. Is she alone in her view of how I view success, or do others feel the same?
Of course, short of asking everyone I know, I'll never get the answer to that curly question! But it was interesting to have that little window into how someone else perceives me.
I guess it does you good to get the wind knocked out of your sails every once in a while, to stop you getting complacent.
I'll still drop in every now and then to see Fred and Wilma, but I wouldn't be surprised if Fred and I have our little financial chats in private from now on…