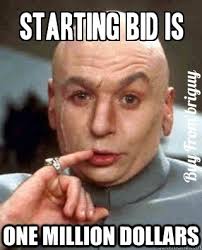 Late last year I wrote a post on how I sold my house, with fully-approved plans to build 2 massive townhouses on it, to a developer. I was going to do the build myself, but when I was offered a crazy sum of money to sell the house 'as is', I decided that a bird in the hand was worth two in the bush, so I sold it.
Last November it was passed in at auction. In the time between me selling and them building, the wildly expensive property market in Melbourne had begun to soften. They had a reserve of 1.6M for the right-hand townhouse, but at the auction they didn't even get one bid. Standing with my old neighbours watching this unfold, I felt bad for the developers. They've done a beautiful job on the build. I was also incredibly thankful that I'd made the decision to sell when I did.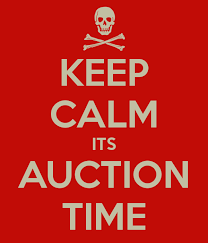 Since then they've reduced the price twice and last Saturday it went up for auction again. I was planning to drive down to see it, hoping that this time the developers would get lucky. It's all too easy to put myself in the situation and imagine how I'd be feeling.
I was paying bridging finance for The Best House in Melbourne at 72% of my take-home pay for 8 months, then when I dropped my gig as a thermomix consultant and went back to full-time teaching it was "only" 55% for a further 8 months or so. Imagine if I was still paying that today? I would be beside myself with worry if it didn't sell.
The reserve price at the last auction was 1.6M. On the actual 'For Sale' on the website, it now suggests a range of between 1.4M – 1.480M. I was interested to see where the sellers' heads were really at. The lowest suggested price on a real estate board is rarely what the sellers will accept!
But, just as I was planning to get ready to leave, I thought I'd check the website to make sure I had the auction time correct. This is what I saw:

There was no sticker on the board at the front of the property yesterday morning, but when I rang Tom27 he said that he drove past in the late afternoon and saw them putting the 'Sold' sticker on it then. You'd think he'd tell his mother straight away, but I guess not…
I sent a text to the real estate agent, asking what they got for it…
… then I waited. Saturdays are a busy time for real estate agents.
The suspense was killing me…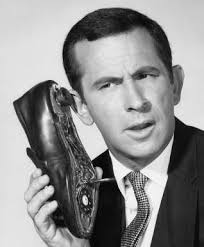 … and then he rang.
The townhouse went for 1.45Million, with the buyer paying an extra 47K for modifications to be done to the house by the builder. Imagine having the money to pay an EXTRA 47K to pay for 'improvements' after you just spent just under one and a half million dollars…?
I'm so glad for the builder that he finally managed to sell this property, but the scary thing is that he had a reserve amount of 1.6M back in November and had to drop 155K off his projected profit to be free of it. That's a substantial amount of money.
Still, no doubt he still made a profit. I'm also VERY glad I took the money and ran when I did. Part of financial success is hard work, attention to detail, making a plan and sticking to it for a long time. And part of it is timing.
Clearly, I've benefitted from both. May we all be as fortunate!