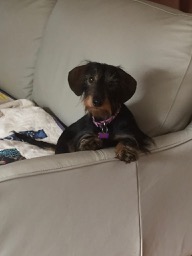 Right! I've just seen that the organiser on Monday's screening of the "Playing With FIRE' documentary has shared the link to this blog with all who are attending, which is fair enough, seeing as I'm speaking on a panel after the show.
This made me feel weird, seeing as the last couple of posts have been fairly introspective and therefore boring to anyone other than the 3.75 people who read my blog, so in the interest of giving background to everyone else, here are a few posts offering my credentials, so to speak.
How I earned my freedom. It was a Pantene thing, but that's ok. When you leave your marriage with $60 cash, 4 kids under 5 and a 100K mortgage, it takes a while to get your feet back under you.
How I was able to recognise an opportunity to shave 10 years off my working life.
How financial independence allows you to take advantage of the weird opportunities life can throw at you. Like travelling to North Korea.
I'm not your stereotypical FIRE blogger. Some of them paved the way and for that I'm grateful. But there's room for more stories. You don't have to be in your twenties or thirties, married and in a 200K a year job to get this FIRE thing done.
I'm NOT a numbers person… I'm someone who had to survive with 4 boys depending on her – failure was not an option. I can talk about how Bon Jovi kept me going. (With a slight tweak in the lyrics of a particular song.)
I'm looking forward to Monday night and meeting up with like-minded people. Sadly, at the moment we're a rare breed, but maybe with docos like 'Playing With Fire' the word will start spreading and igniting. (See what I did there?)
Looking forward to meeting everyone at the showing. Come up and introduce yourself… we'll have a great time!!