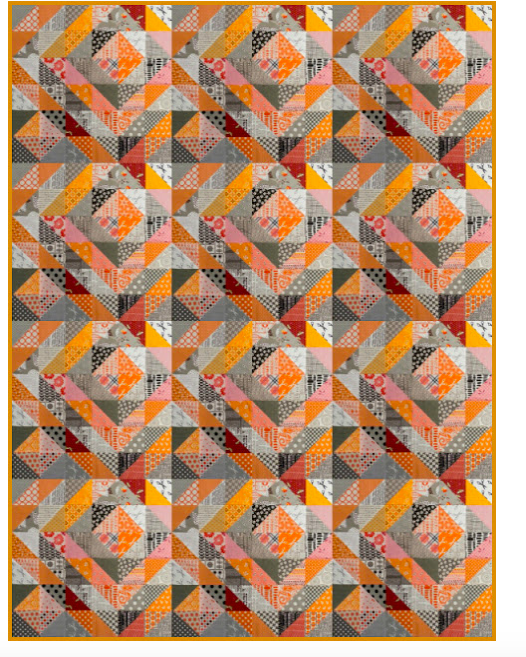 I've decided that part of the reason why I'm a little scared about leaving work entirely is that I haven't been creative lately. Sure, I've been writing on the blog and gardening, but I think that I need to be making something that's tangible in the real world to feel completely happy.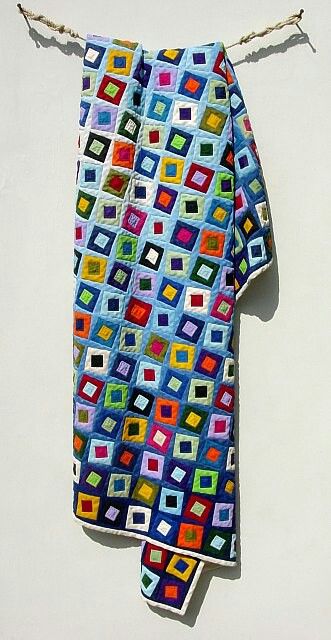 So I dragged out the trestle table that I bought for Christmas dinners and the like, when we have heaps of people over, and I put it up in the spare room next to mine. I found my neglected sewing machine in my walk-in wardrobe and placed it on the table. Then I hauled out the big plastic tub that contains the blocks I started 18 months ago for a quilt for Tom27 (back when he was Tom25).
I'm setting myself up for success.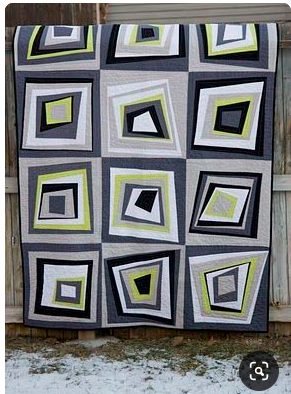 My thinking is that I'll be far more likely to do more creating when the machine is already set up. Instead of unearthing everything from the depths of my wardrobe, dragging it all out, setting it up on the dining table and then putting it all away when I've finished for the day, I'll be casually strolling in, flicking the switch of the machine and leisurely quilting for 10, 20 or 30 minutes before putting the cover on the machine and strolling out again. In fact, once I had everything set out in the one space, out of the way of the rest of the house, I made another square.
Tom27 may get that quilt before he's Tom77 yet…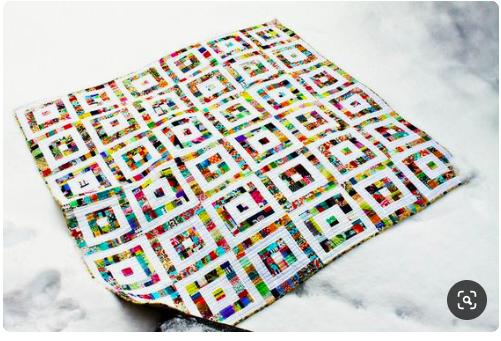 I firmly believe that humans aren't happy unless we're creating something. Something that we can point to and say, "I made that!" Some people get that glow from baking, some from drawing and some from making jewellery, to pick just a few examples. It seems that personally, I get the creative glow from making practical, beautiful things that tend to keep people warm. Why, I don't know. Maybe it's leftover from the year I didn't have enough money for heating oil, back when the boys were little…?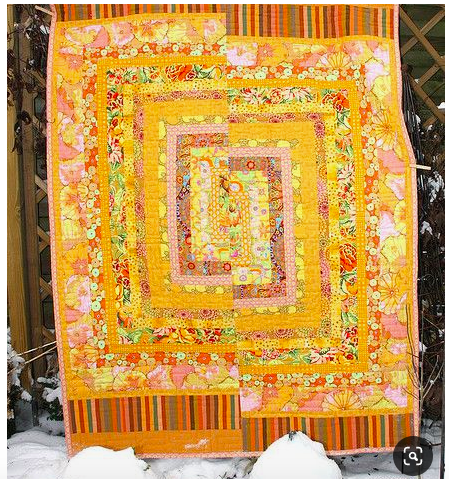 Before I put the sewing machine away to work on my side-hustle for 5 years, I made over 20 quilts, most for family and friends. I'm a nervous sewer, but I figured that quilting was only lots of little straight seams all put together and I could surely do that! I made sure I could by making 4 quilts for my sons first, before branching out to make quilts for adults. You know, people whose opinions I really care about. After all, kids have to be useful for something…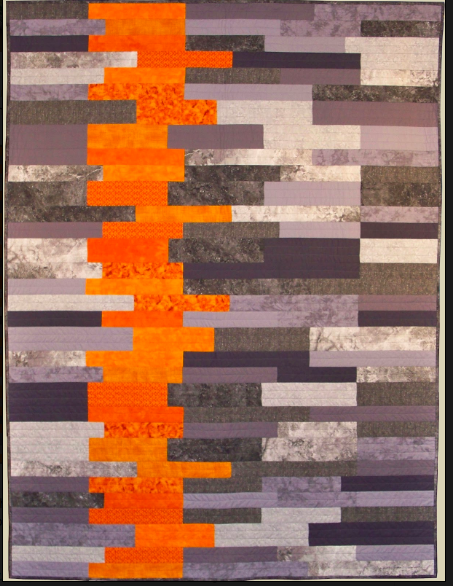 As I was scrolling through the page where most of my quilts are made, I'd forgotten some of them. I loved the look of some, while wrinkling my nose at others. I'd forgotten just how productive I could be when I got excited about a project and pushed everything aside to Get It Done! The Sister Quilts, for example, were both finished in the 3 days before Christmas Day. Obviously I wasn't hosting Christmas that year, so I was able to push absolutely everything aside and meet that deadline. It was a crazy thing to do, but gee… I knew I was alive!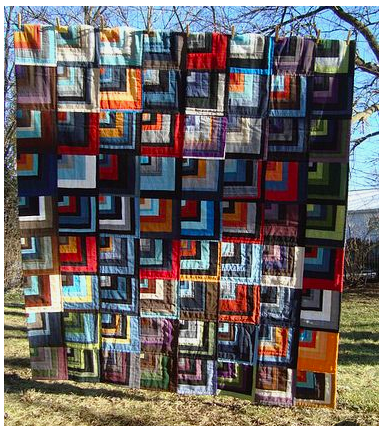 Now that I'm coming to the end of full-time work, it's time to start dusting off the old hobbies and maybe trying out some new ones. Moving the sewing machine and dusting off Pinterest has got me looking forward to all the projects I can do. It's going to be good to get my hands making things again!