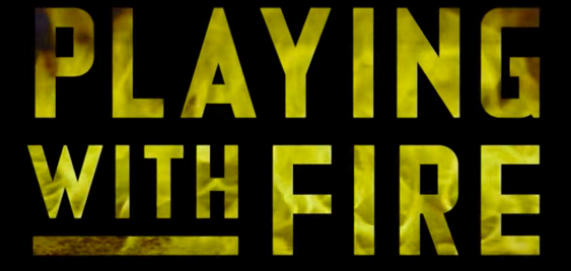 A few days ago I went to see the Melbourne premiere of the 'Playing With Fire.' I was asked to be on the panel for the 'Q and A' afterwards, so there was double the reason to go along. I love a good chinwag! There have been heaps of showings in the US and UK, so I'd heard a bit about it, but there's nothing like seeing the finished product for yourself.
I met up with Girt, one of the 3.5 readers of this blog, for dinner and then we dashed to the venue, meeting up with latestarterfire, Mr and Mrs Hack and another couple of blog readers. It's always fun when people come hesitantly up to you, saying, "Um… excuse me… are you Frogdancer?" It's not exactly a common thing to call someone!
For those not in the know, the basic storyline is that a young couple finds out about FIRE (Financial Independence/Retire Early) and decide that they want to make some changes to their lifestyle so that they can gain more freedom and get to spend more time with their infant daughter. The husband, Scott, is waaaay more gung-ho about this than Taylor, his wife. The film shows a year in their lives after they make the decision to sell their incredibly expensive house in (I think) California and move to a lower cost of living state in order to kick-start their FIRE plans.
I enjoyed the film, particularly the cameos of famous FIRE bloggers which were interspersed along the way. I'm pleased to see that the concept of financial independence is inching its way towards becoming more mainstream and projects like this can only help.
This film is obviously designed as an introduction to the FIRE world. People who are totally unaware of it or who have just dipped their big toe into the waters are the target audience. Overall, I liked the film very much, but there were a couple of niggling things that I'll get off my chest before I dive into what I liked about it.
Obviously, the film's structure of showing one couple's year diving into FIRE meant that while some things were duplicatable for most people, other things they did weren't. Strategies like living with both sets of parents for a few months, Travis leaving his job to set up a vague, unspecified 'entrepreneurial gig' while his wife still worked and leaving their home for a totally new state are things that were very personal to this couple. However, there were other things that I thought might be very valuable to viewers in the target audience.
The most interesting thing I found about the movie was watching the slow transformation of a short-term thinker into a long(er) term one. Taylor started off being very reluctant to make any changes to the lifestyle that she found very comfortable. She wanted to free up more time to spend with her baby daughter, yes, but she also used her baby as a knee-jerk reaction excuse when she didn't like what her husband was suggesting.
When Scott suggested trading the expensively-leased family car over to something older and more affordable, her instant come-back was, "But will it be safe?" When he put up the idea about moving from their expensive beachside townhouse in order to move to a cheaper, landlocked place, she didn't like the idea, saying that she didn't want to move their daughter away from such a safe neighbourhood and good school district, as if this was the only place in the world where such a place exists. Plus, the baby is around a year old… plenty of time to worry about school districts. It was interesting to see rationalisation in action!
Slowly, over the course of the movie, her attitude started to change. It wasn't all beer and skittles – working all day while she could hear other people interacting with her child was hard, but she had to do it because her husband wasn't working; and driving the older secondhand car after giving up her new one clearly wasn't a good day – but by the end of the movie she said that she was happy with what they'd put in place.
Will she keep going with it? If her husband starts pulling his weight with the income situation, then I think she probably will. Someone after the movie said that his new 'Side-hustle" was actually making the movie, (which I'm pretty sure wasn't actually stated in the film – let me know if I'm wrong) so I hope for her sake that it's making a healthy profit!
I also really liked the graphic that would flash up every now and then, showing the couple's current savings rate at that point in the movie and how many years they had until they reached FI if they continued at that savings rate. Obviously, they weren't going to live with their parents forever, which is when they were making a 70% savings rate, but it showed in a concrete way how reducing your expenses (or raising them) can make YEARS worth of differences in the length of your working life. This is something that everyone can take away with them and apply to their lives, unlike some of the other more drastic strategies Scott and Taylor used.
Of course, the little cameos of various FIRE bloggers and podcasters were a highlight. After reading these people for years, it was nice to see them pop up on the screen. It was almost like seeing old friends. This feature also gave balance to the whole movie, showing those at the other end who are reaping the benefits of making the sort of choices that Scott and Taylor were beginning to grapple with.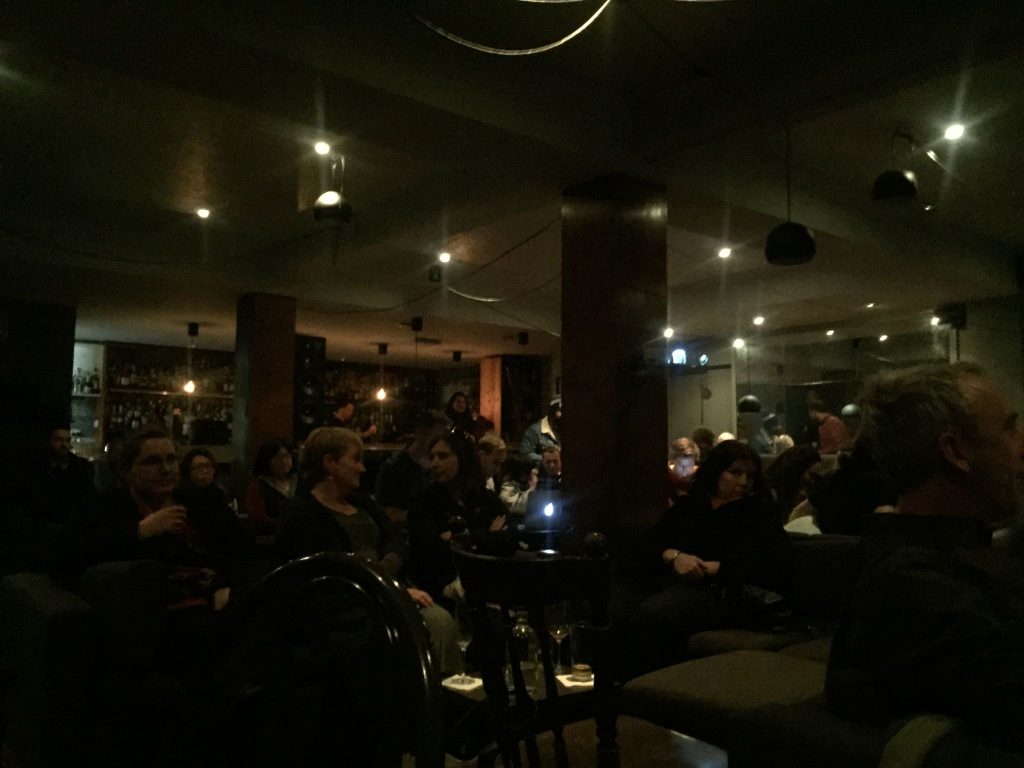 The audience in the Melbourne showing was far smaller than that in Sydney and a big proportion of us were FI bloggers, readers and practitioners. The film was preaching to the converted to us. However, there were a few people who'd come along with friends and who were being introduced to these ideas for the first time. The FIRE might be spreading!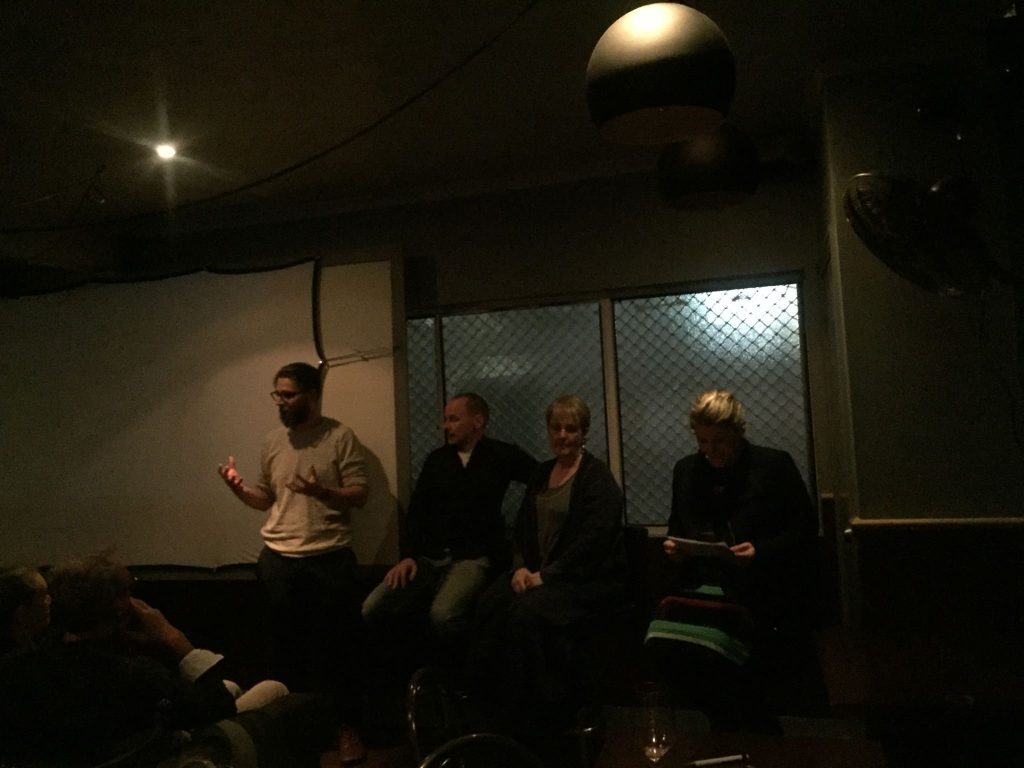 Being on the Q and A panel was fun. The other members were Sophie Elsworth, a financial journo for Newscorp and Mark, who along with his wife is making huge strides along the FI trail using property. Mark's also a teacher, but in the Maths area *shudder!* We fielded many questions, with Sophie being able to comment on the bigger picture areas as she's interviewed LOTS of people over her career, while Mark and I were able to talk about our personal ways of reaching FI and how we did it. Mark's wife was in the audience too and she gave some useful insights. They started early… the lucky dogs!!
All in all, an enjoyable night. I'm glad to have finally seen the film for myself and I've met some lovely people from the FIRE community. Thanks to The Bludger for organising the screening. Hopefully, this will be the first of many in Melbourne.