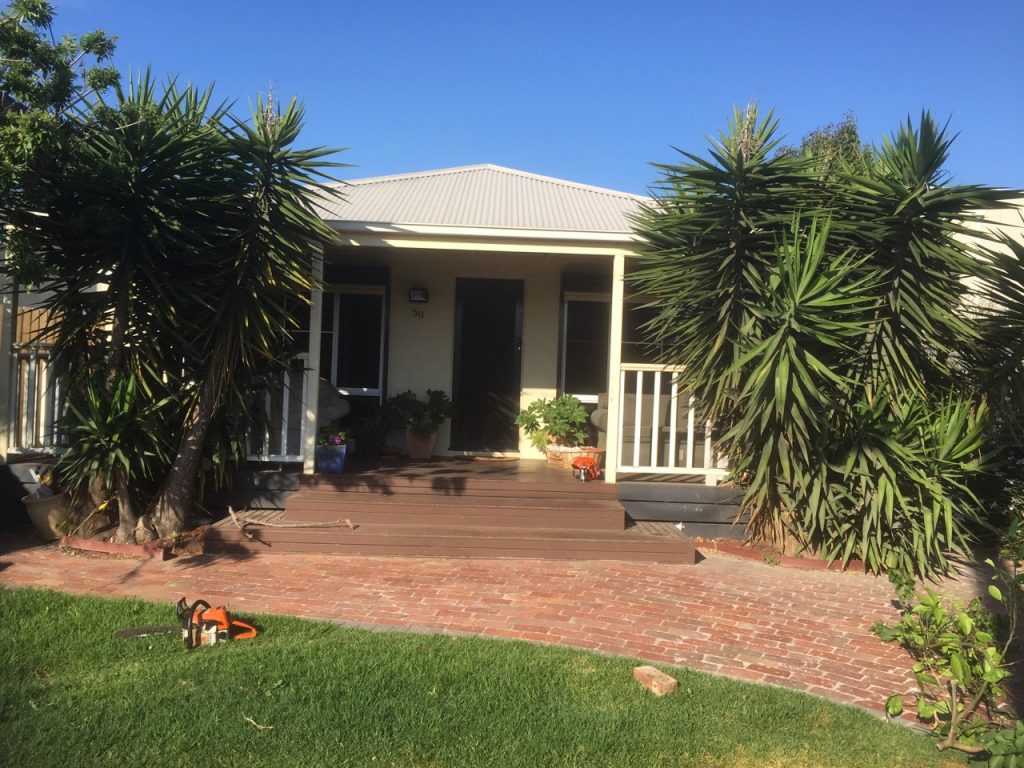 Dave from Strong Money Australia wrote a post this morning about whether or not he and his wife should cash out their share portfolio and buy a house. I enjoyed reading it, as it's the perpetual question with FIRE people who are good at Maths – is it better to invest in the share market and rent, or to buy a house and save on living costs down the road when it's all paid off?
Me? I'm a home-owner through and through, not for any mathematical reasons (because Maths is hard) but purely because the security of having my own place that nobody can boss me around and kick me out of is too precious to give up. Also, having three dogs means that no landlord would rent to me anyway – and having the dogs is one thing that I will definitely not give up. So the freedom of home ownership is something that is integral to the Frogdancer Jones lifestyle.
When I bought my current house, I bought it with one eye to the view of the floorplan being perfect should any of the boys need to come back home after living away. Basically, the house is a rectangle divided into 2 main parts, so I can happily live in the front part while the boy/s have their privacy at the other end. The land was smaller than our original house, which was a plus because I was finding it hard to keep up with the upkeep at the old place. Also throw in that it's just around the corner from an Aldi, 5 minutes walk to the dog beach and 4 minutes walk from the train station – the bones of this property are all great!
However, even though this house is pretty darned perfect, there have been things that I've decided to alter. Being in my mid-fifties, I know myself pretty week by now and there are some things that I know Future Frogdancer would love to have at her fingertips.
My plan is to get these things done while I still have a pay packet coming in so that I can cashflow some of the jobs, though in mid last year I took 40K in profits from my shares to kickstart the whole thing. I still have 20K left to spend.
I've spoken before about how 2020 was always going to be the year of getting The Best House in Melbourne retirement-ready for when Older Me/Future Frogdancer decides to stop teaching. The list of things I've done here since the money came through from the Domestic Geoarbitrage adventure is as follows: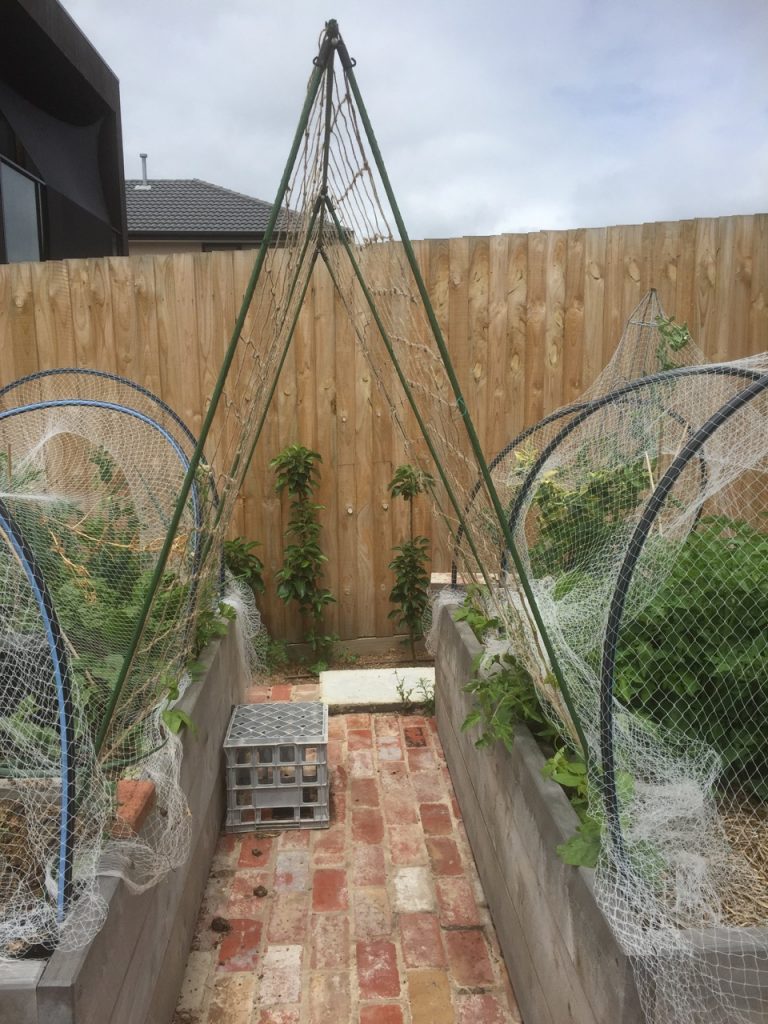 Before we moved in I had the hardwood floors sanded and polished. Real timber floors were a 'must-have' and I enjoy looking at them every day.
Added a wall of cupboards to the laundry for my zombie apocalypse cupboard. It's come in handy during lockdown! Also, put in some new cupboards in the kitchen, along with a fantastic wine glass storage feature. Easy access to wine is also a 'must-have'!
Totally ripped out the backyard and landscaped it with old bricks – no more lawn mowing and no more weeds. I'm very lazy.
Installed 18m of wicking veggie gardens, plus a small 'orchard' of 5 apples, a pomegranate, an apricot and 2 limes.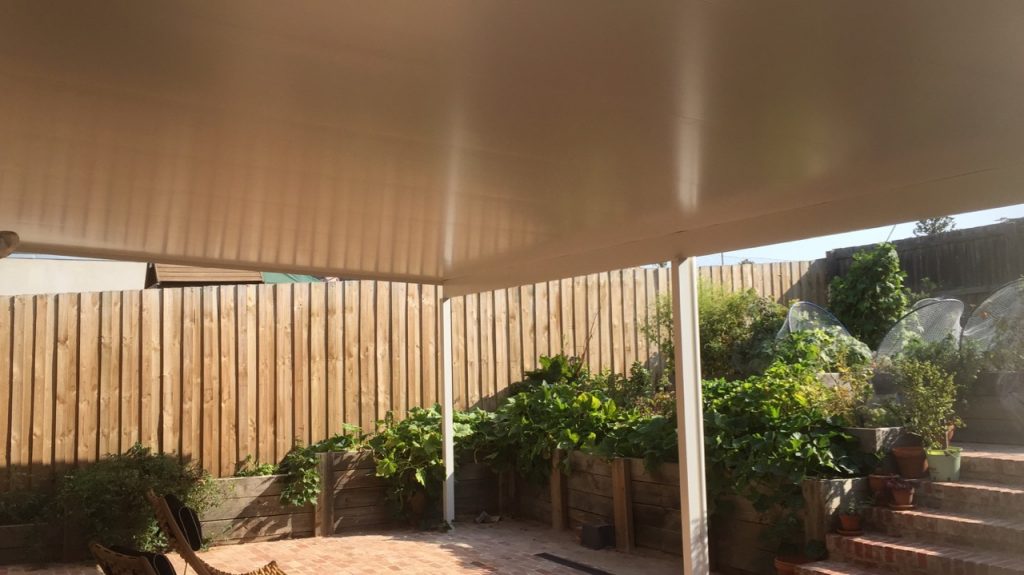 Installed a whopping great verandah along the entire back of the house, creating an outdoor room for family get-togethers and parties. With 4 boys in their 20's, I have a feeling that over the next decade or so the family is going to get larger!
Bought a teak table that extends to seat 12 for this new space.
Once our cats Daphne and Maris died, I bought brand new leather lounge suites to cut down on pet hair sticking to the furniture.
I also found a dining table and chairs, a tv cabinet, a couple of stools for the kitchen bench, an armchair for my room and a coffee table on Gumtree. These antique pieces are totally individual and will see me out. I love them and they were second hand, so they were far cheaper than new furniture of comparable quality.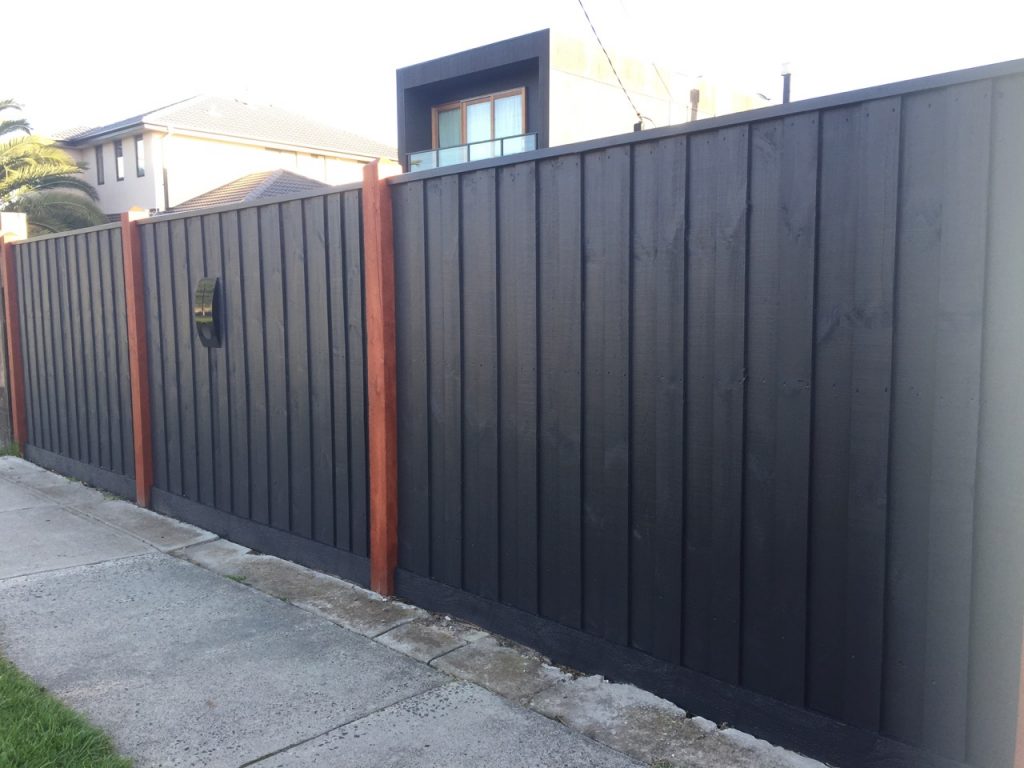 We've put up a side fence between us and the new neighbours. They have a staffy who hates little dogs and both households definitely don't want any bloodshed!
I wasn't planning to replace the front fence as it was a metal picket fence and built to last, but the dogs kept barking every time they saw a dog go by. I figured if it was annoying me, it must be annoying the people around us. This new paling fence blocks the view and if it ever gets tagged by teenagers I can simply put another coat of paint over it.
If you look at the photo at the top of the page, you can see that there were two yucca trees on either side of the house. Whoever planted these next to walkways was clearly no brain surgeon. Every time I went to put something in the bin I'd nearly get my eyes poked out by the spiky leaves. These trees are now gone. I've bought a couple of avocado trees to take their place. I'll be able to stand on the verandah to prune the trees and to pick the fruit. These trees have soft leaves so they'll be a pleasure to brush past.
I live in a slightly dodgier neighbourhood than I used to. I put Crimsafe safety screens on all windows and doors.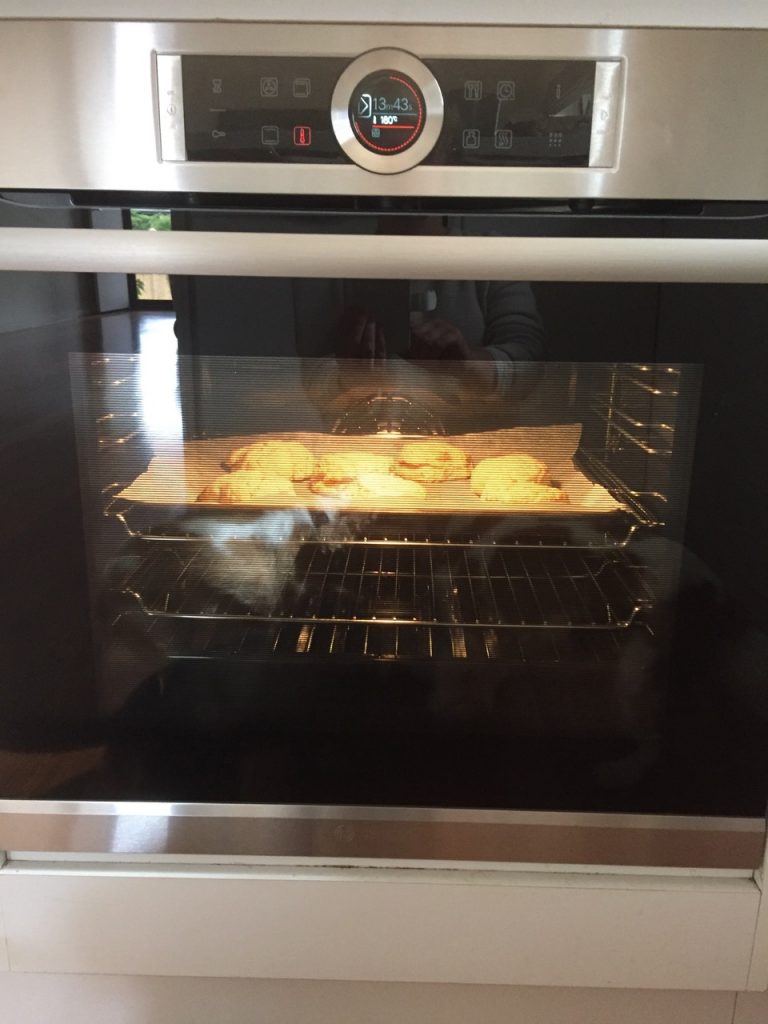 When the people before us did up the place to sell, they installed the cheapest stainless steel appliances that they could. It was on my list to replace them 'someday'… but during lockdown the oven and dishwasher both died, so it seems that my kitchen renovation is suddenly pretty much done!
When our hot water service died I replaced it with a continuous gas hot water service. Expensive to set up, but over time it saves on gas and as an added bonus, people can program their showers to be the exact temperature that they want. I like this little luxury!
When a friend at work told me that her husband worked at the Reece plumbing 'samples and seconds' shop, I ducked in and bought all the fixings for my new ensuite I'll have installed one day. I saved at least 8K on what I bought because he gave me mates rates on top of the already cheap prices. At the moment it's all in boxes and bubble wrap cluttering up the boys' lounge room, but that's ok in the short term.
Astute readers will have noticed that few of these renovations are what people would consider "essential." We could have moved into this place and lived quite happily without the brick paving, the new cupboards and the polished floors etc. After all, the families who lived here before us did just that.
But owning this home means that I can tailor it to the way I want to live. For example, I enjoy growing some of our food. To me, having literally half the backyard set aside for this is a great use of the space. But I don't want to have to mow a lawn or weed all the time, so spending money on paving makes me happy, as I know I've freed up Future Frogdancer's time. I don't want her to fall down and break a hip trying to pull up a weed in about 30 years time! I could have put concrete down at a fraction of the price of the bricks, but I like the natural look of the bricks, so again – money well spent.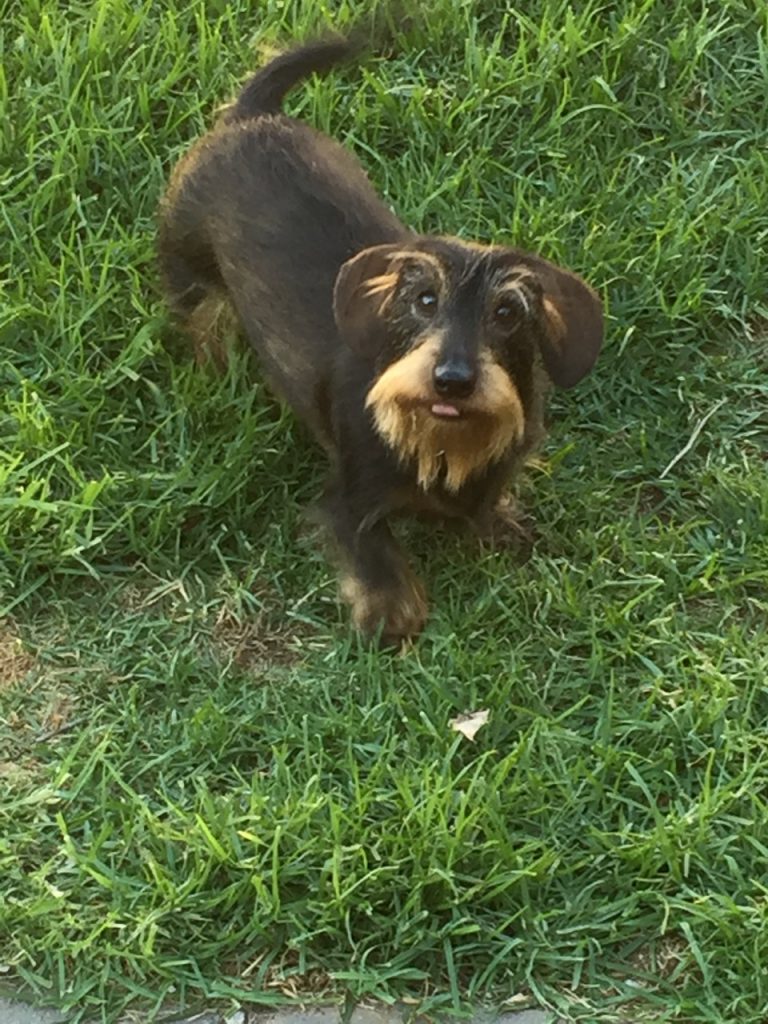 I value a calm, peaceful home without any troubles from the council and the neighbours. The fencing I've put up isn't the most exciting way to spend money, but it's worth it because it keeps Poppy, Jeff and Scout safe, secure and QUIET.
I'm basically thinking about the things I like to do and the values I want to live my life by and then seeing how I can design my home to include as many of these things as possible. I want to have Future Frogdancer fit into this house like a happy little pea in a pod.
So remember I said I still have 20K left? I feel like a bit of an idiot because I had one job that absolutely needed to be done, but I kept putting it off because I was scared about how much it would cost.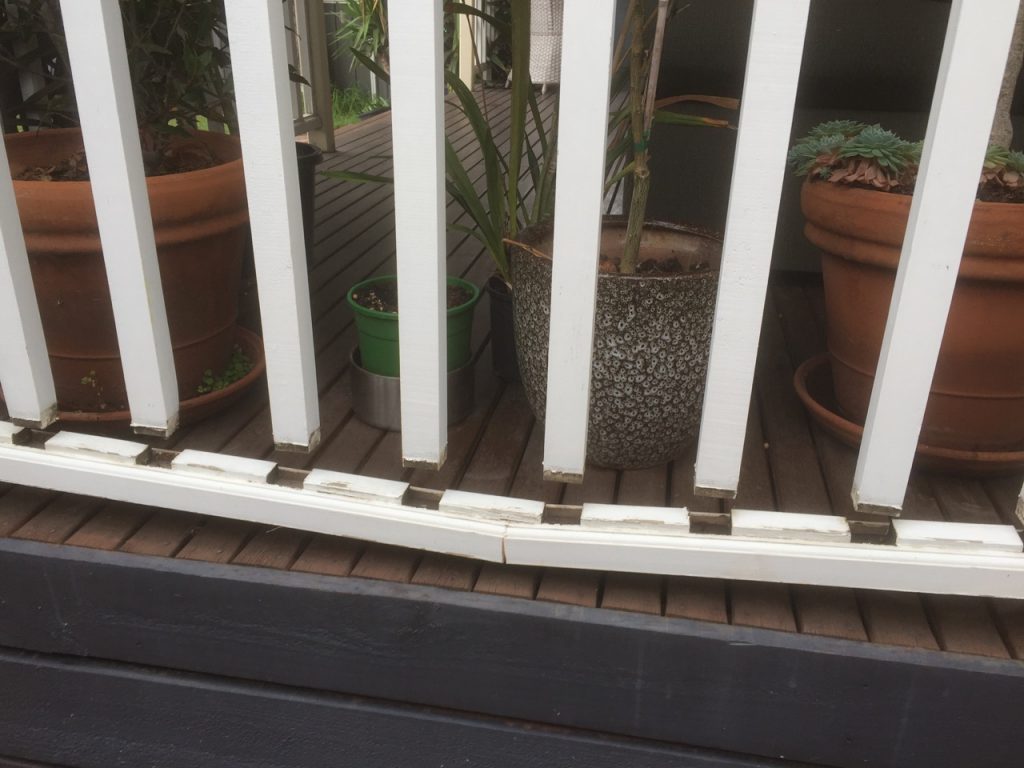 My front verandah has timber balustrading that has seen better days. I had absolutely no idea how much it would cost and then with coronavirus coming along, I shoved it into the back of my mind and tried to stop thinking about it.
Except… this job was only going to get worse with time and turn into something that would just get more and more expensive the longer I ignored it. So, after a year of resolutely turning my face away from it, I called in a couple of tradies to quote.
ARGH! I'm such a fool! I thought it'd cost thousands! I got the first quote back last night – $1,040. I could have had this done AGES ago. I've been needing to get this done so I could then plant my avocado trees. They're still in their little pots, instead of getting their feet in the ground and producing those smashed avos that my millennial boys dream about.
As part of this job, I'm also getting a piece of laserlight nailed to the underside of the verandah, where an access door is. This will be where I'll put our lawnmower. It'll be tucked away out of sight, safe from any rain and it'll be right where the lawn is – no wrestling it down from the backyard. Again – I'll be getting something done that suits me.
So what else is on my list?
The other side fence. It's literally falling apart, so once I get this done I won't have to worry about fencing for decades.
Beautifying the new back verandah. I've bought the dining table and chairs and we have an old couch there, but it needs plants around the perimeter and I want to get a couple of half wine barrels to put splashes of colour in. I also want some sort of artwork on the wall of the house to make it all look pretty.
A new ensuite. My old one is perfectly serviceable, but it has a shower over a bath. I HATE THIS – it's so pov. Plus I think it'll be unsafe when Future Frogdancer will be getting in and out of it – one slip and she'll be in a world of trouble.
A Tesla power wall. I don't know if I'll be able to get one of these, but I'd love it if I could. I'm looking for ways to future-proof Future Frogdancer's bills and seeing as I already have solar panels, this could dovetail in quite nicely. Plus, I like the idea of having a back-up when power cuts and brownouts happen during the summers. I have a niggling feeling that these will get worse as time goes on and peak oil starts to bite and I don't want to suffer through hot temperatures or have my freezer lose all of its contents. I freeze A LOT of things, particularly from the garden and I'd be incandescent with rage if I had to throw it all out.
An office/crafting room. OMG. I've never had one of these in my life and I'd love one. When we looked at this place, one of the back bedrooms was set up as an office. It has a door through to the backyard and it has a wall of cupboard save lined with shelves. THIS is the space. Unfortunately, Ryan25 lives in here and he's not going anyplace soon – he's finishing his remedial massage course and going straight into a 12-month myotherapy course. So this one will have to wait. But when I have all of my paperwork, my sewing machine, my yarn and my fabric all organised in the one room, I'll be a very happy woman.
Painting the inside of the house. This isn't urgent, but like the kitchen fittings, the previous owners did a very quick spray job. I'd like enamel paint on the skirting and doors, instead of the matt paint I currently have. It's impossible to wipe down properly.
Landscaping the front yard. I have a vision of people coming through the high front gate and being greeted with a beautiful oasis of flowers, fruit trees and lawn that is invisible from the street. Apart from my avocados, I have absolutely no clue what I'll be planting here. None whatsoever. But it'll come to me.
The beauty of having my own place is that once I set it up, I'll be able to live here with minimal ongoing costs and I'll be perfectly happy with everything I have around me. I plan to travel overseas every year (once this pesky pandemic sorts itself out) but when I'm at home, my dogs, my crafts, my books, my blogging and my gardening will occupy me very nicely.
Once you buy furniture, that expense goes away as you have it for YEARS. Given this, it's worth it to hunt around for items that really suit you. I found this out the hard way. When I moved in with my boyfriend back in the day, we bought some ugly cheap pine furniture "just for now". A marriage, divorce, 4 kids and twenty years later, I finally got rid of those eyesores. It's better to buy things you love looking at (like my bedroom setting that I've had for 25 years and have no plans to replace), because furniture hangs around for decades. My rule now is to allow nothing through the door that I don't love, no matter how "practical" that thing may be.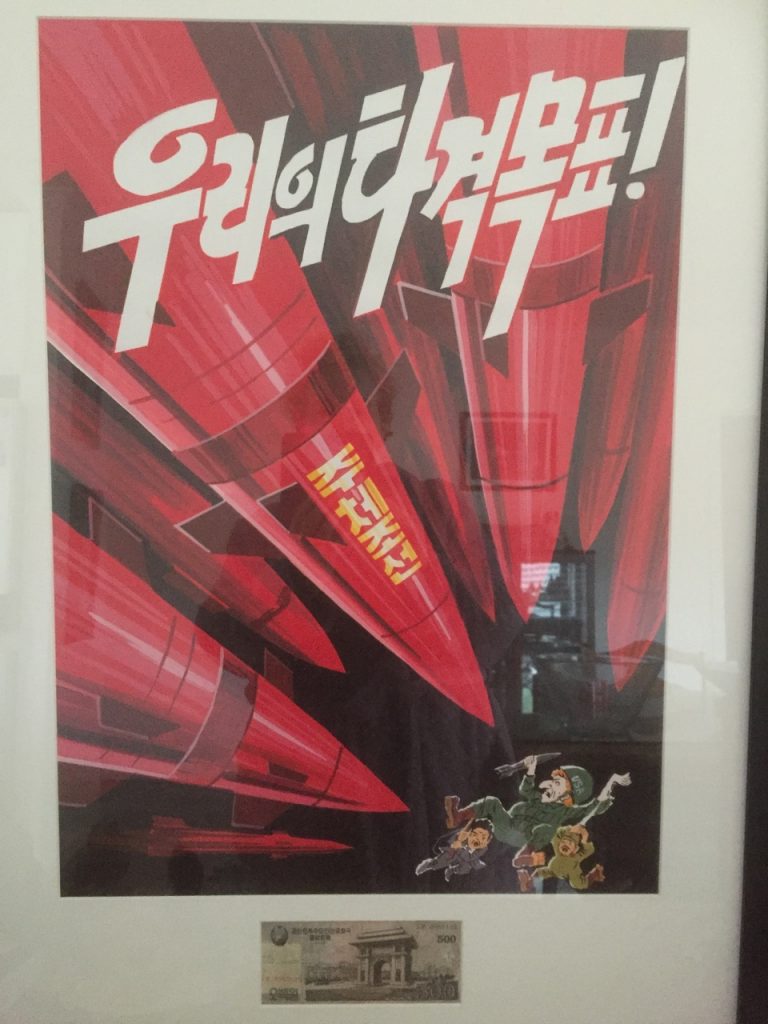 My plan, once the world opens up again, is to gradually fill my walls with paintings and drawings from places that I've visited. I'm in no hurry to fill the empty walls I have. I'll see something on my travels and know that I'll want to look at it for the rest of my life and it'll find its way home.
I love the idea of slowly building a collection of art that will spark memories of my travels and will make my house look totally different to anyone else's. My house will reflect ME. So far we have Balinese paintings, pieces from North Korea and Venice and France. I wonder what else will join them as time goes on?
I save vegetable seeds and grow from them year after year. I love the idea of feeding myself and my boys food that started from seeds I bought years ago, but which still feed and nourish us years into the future. There's something about the continuity and the tradition that appeals to me.
Home ownership is something that is definitely a financial struggle in the beginning. Homes are not something that vendors just casually give away! But over time, as the mortgage is paid off and there's extra money available, there's a beautiful opportunity to craft your living space into the perfect space for YOU.
Being on the FI/RE path as we are, the vision of decades of freedom in a space we simply enjoy living in is something to be aimed for. At the moment I'm having the fun of planning and ticking tasks off the list one by one. In a couple of years, I'll have the fun of actually spending huge gobs of time in this home I've created. A home that keeps costs to a minimum. A home that makes me happy and fulfils my needs.
A home that suits ME.