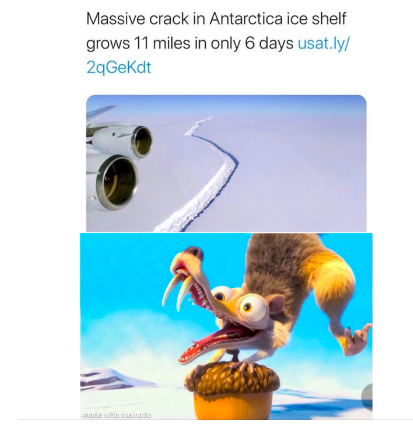 What's top of my mind: Have I forgotten anything?
I think I'm ok, but Monday was spent driving around getting last-minute things like polarising sunglasses and a plug to fit the charging outlet of my new battery charger for my phone. It's scary when you buy something electrical, bring it home and then realise that you have no way of charging it because you don't have small enough outlets.
If I wasn't going grey before, this last minute stuff would have brought it on. I'm looking forward to sitting down on the plane on the first leg to Aukland and thinking, 'If I haven't brought anything with me, I can't do anything about it now…'
I hope there's some good movies!
Where I've been: Chelsea Heights Community Garden
Yesterday I drove over to this community garden. I first spotted it a few days ago and thought it'd be e great Little Adventure for November. Alas! When I arrived there was no one there and a pinpad locked the gate.
I've decided that November's Little Adventure will have to be postponed. I'll try my luck again in December or January, because looking through the chain-link fence, it looks like a fantastic space. I'm really keen to see what they're doing with it.
Plus they have chooks. Sometimes I miss my fluffy-bummed gerls.
Where I'm going: Have I mentioned that I'm going to Antarctica tomorrow?
Well, Santiago first. Fingers crossed that my suitcase travels with me all the way there! As Blogless Sandy said, it doesn't matter so much if the suitcase goes missing for a few days on the way home.
What I'm reading: nothing.
I've finished all my library books and I can't reserve any eBooks until later today – they'll become due before I get back and the last thing I want to do on my quest to earn back my rates is to have library books actually costing me money!
I have books downloaded on my iPad, which will be my entertainment hub while I'm away. I'm hoping I can read eBooks from the library to keep my challenge going, but if for some reason they won't work, I have plenty of books on my kindle app.
I tell you what though; The Murder of Mr Wickham was great! If you love Jane Austen, you can't go wrong with this book.
What I'm watching: 'Wednesday' on Netflix.
This is directed by Tim Burton with music by Danny eElfman, so it's reminding me of 'Edward Scissorhands' in many ways. I think I've watched 'Edward' about 40 times – we taught it as part of the year 7 curriculum for years. Tonight I'll finish it off, just before I go.
What I'm listening to: Jeff snoring.
They're not going to be too happy with me when I start wheeling my suitcases out the door…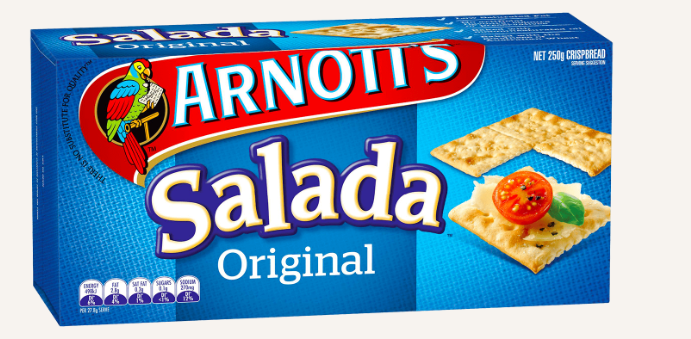 What I'm eating: Vegemite.
I bought some Saladas yesterday at Aldi. All of my breakfasts until I go are going to be 3 Saladas with loads of vegemite. YUM.
What I'm planning: A nanna nap today.
My sleep was disturbed last night and I was pretty angry. See below:

Who needs a good slap: The person who wrote the packing list for the Antarctic cruise.
Usually, I find it hard to fill in this 'who needs a slap' section. But something happened at midnight on Monday night that made me LIVID. Please read the screenshot above…
On Monday afternoon, I was procrastinating with doing the ironing by sitting on the couch on the front verandah, reading through the entries on an Antarctica travel group on FB. As I was scrolling through the photos and videos of penguins, seals, whales etc. I saw a comment that someone made about how the Hondius (the ship I'm going on) doesn't supply parkas for its passengers, only boots.
"That's odd," I thought. "Maybe they're only supplying parkas to select groups." Still, an hour later, the remark was still niggling at me. I decided that it'd be easy enough to ask the question, so I went to our group's page on FB and asked if parkas were supplied. At midnight the answer came back:
"No, Frogdancer, only boots are supplied. Here is a link to the hire company the ship uses, but they don't accept hires less than 7 days out from departure. You'll have to move quickly!"
Bloody hell. Are you kidding me?!? I jumped straight across and THANK GOODNESS was able to reserve a parka. The time difference worked for me in this case – it was 6 days until embarkation from where I live, but in the US it was still 7 days.
I checked the email of the packing list that I was sent in June … yes, as you can see, I remembered correctly. We were told that a parka would be provided. The owner of the company sent the hire link to us all 7 days ago, but didn't mention that parkas were needed. I glanced at the link at the time, and thought that I'd already bought gloves, hats and everything else and that I wouldn't need to hire a parka, so I ignored it. I was unimpressed when I realised, to say the least.
Can you imagine how absolutely stuffed this trip could be if I couldn't go on the ice????? Fortunate Frogdancer strikes again – if I hadn't read that comment and asked the question, my whole trip would have been ruined. As it is, I'm going to be paranoid about it until I actually get the boots and parka in my hot little hands.
I don't think I've been so angry about anything for a long while. This whole thing was like Macbeth – it certainly murdered my sleep for a while!
What has made me smile: How excited everyone is for me.
I've been planning this trip for over two years, so now to me it's just routine – I'm going to Antarctica. But when other people hear, their eyes light up and they get so animated. I remember when I was like that when I first started planning it. Now, as I have only a day to go, I'm getting those anticipatory butterflies in my stomach. I'd almost forgotten how much fun it is to travel overseas.
Dad joke of the day: