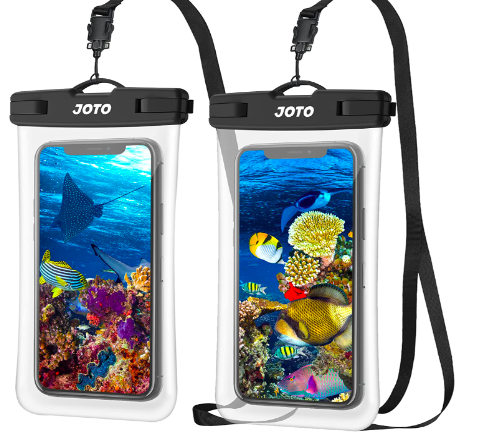 This time next week I'll be in Santiago, Chile, all going well. These last few days before I go, I'm planning on starting to pack and buying the last few things I need to get before I go.
One is a waterproof case for my phone. I've decided to buy a waterproof pouch rather than a case, so after doing some research I've elected to buy this one. The reviews are good and I think it'll do the job well. My quilting mat came in handy when I had to measure the phone in inches!
I also bought a sim card for my phone which will work in both Chile and Argentina. Surprisingly, most of the sims I looked at only had one or the other, which was annoying. My travel agent advised me to get one when I was there, but as I'm arriving in Santiago in the middle of the night, I didn't think there'd be too many phone stores open. Better to be safe than sorry. The sim should be arriving today. I'll take it with me and swap the sim cards over on the plane. It just occurred to me that I'll need to learn how to get the sim card out in the first place.
You've already seen my pee bottle, which has traumatised people both here and on FB. Steveark's comment on my previous post made me laugh! I'm hoping to bring back the bottle untouched by human urine, which will mean I'll have a very useful souvenir to remind me of the trip. It will have been with me on the ice on every excursion. You can bet I'll be reminded of Antarctica every time I use it.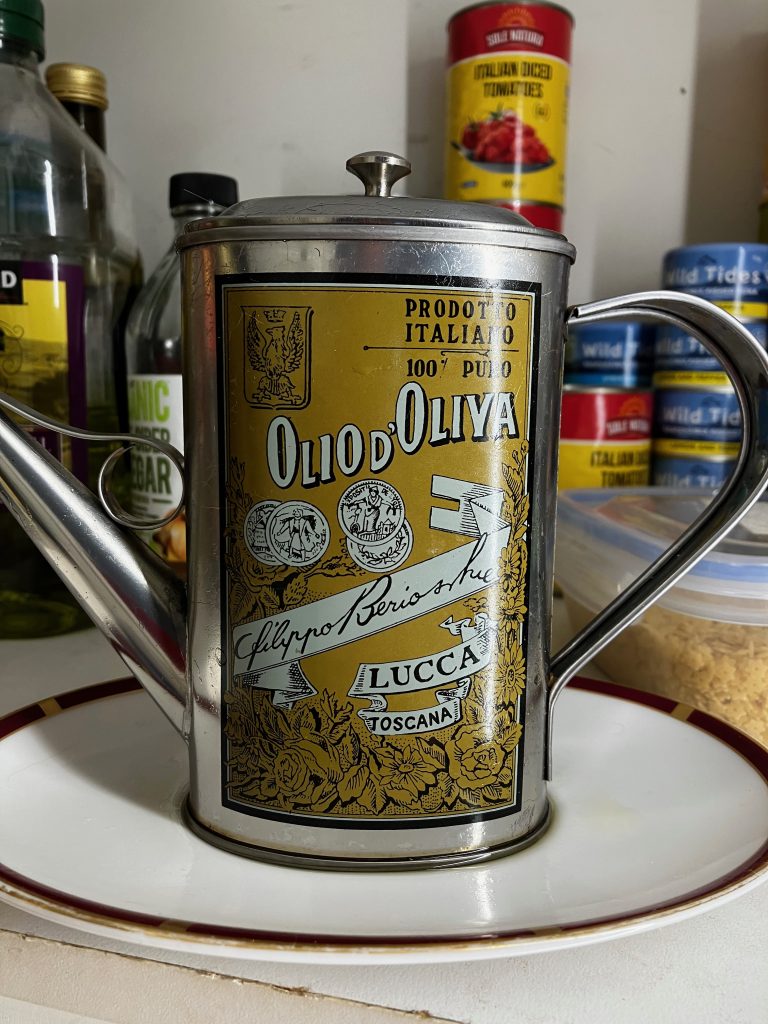 I'm a big fan of buying useful souvenirs.
This olive oil container is from San Gimignano in Italy. Every single time I pull it out from the pantry I'm reminded of that beautiful village on top of the hill. When my friend Scott and I were going through security at Paris airport, we were looking at my case as it went through the x-ray. "Is that YOURS? What on earth have you bought?" he said as the image of what looked to be a miniature watering can glided by.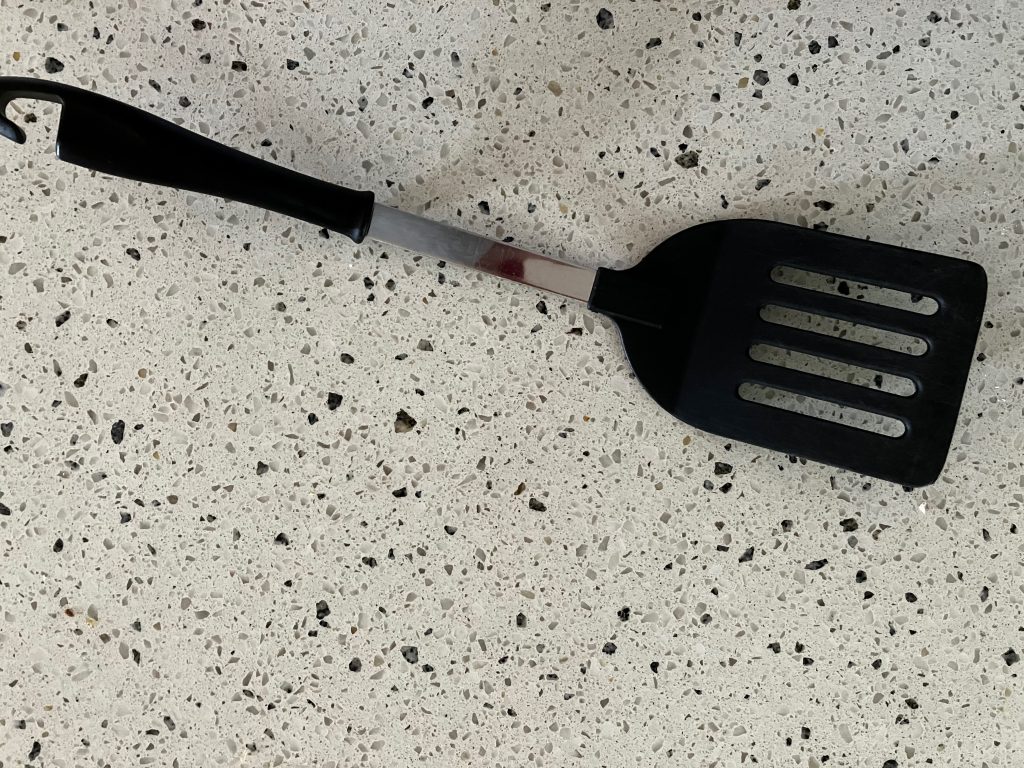 I also have a very cheap-looking spatula that I bought in a supermarket in Pyongyang. I was there, mingling with the locals as they were buying their groceries, when I saw it and thought, "I've been meaning to get a spatula for ages!" It's absolutely nothing out of the ordinary, but I know where I bought it and I love using it.
Every Christmas I blog about my Christmas tree which has decorations from all over the world on it. No one has a tree quite like mine!
So having a water bottle that has travelled with me to the end of the world and back seems like a very good fit.
I still need to buy some lip balm. This morning I was looking at the blog 43 Blue Doors. Bonnie and her partner Trin retired in (I think) 2016 and have been slow travelling around the world ever since. It's a fabulous blog with incredible photography and detailed descriptions of the places they're travelling.
I posted about 'My New Goal' in October 2020, when I had 3 references to Antarctica in the one day. Up until then, I'd never even dreamed about going there. Bonnie wrote a post about her trip, which was the third nudge from the universe I received that day. This morning I looked at the page again and played the video of the chinstrap penguin colony. The sound of the wind made it obvious why lip balm is on the list as a necessity.
I hope Penguindancer! still checks in here and knows that I'm finally going. She was working in Antarctica and used to read my blog. If it wasn't for her, I doubt I'd be going.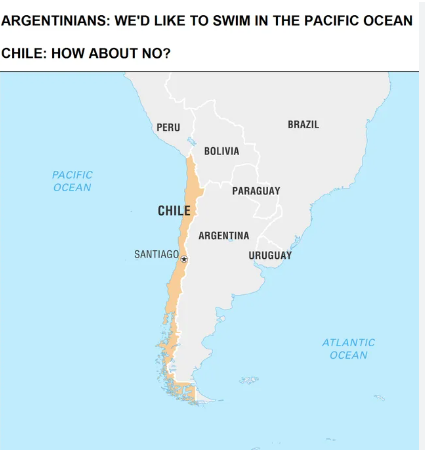 Today I'm going to be getting out my itinerary and hopefully booking a couple of day tours for Santiago and the surrounding countryside. I will only see the inside of the airport in Buenos Ares, but I'll be spending a couple of days in Santiago and I think that being ferried around in a group might be the most efficient way to cover as much ground as possible.
Unless I buy a horrifically expensive souvenir, I think that all of the major expenses for my trip have already been paid for. I have tiny slivers of time on either side of the cruise where I probably won't be spending a lot, especially if I'm on tours, and once I'm on the ship everything except alcohol and souvenirs are taken care of. I'm hoping that my pesos for Chile and Argentina will be enough for taxis and food, while the euros and my debit/credit cards will take care of everything else.
I'm known for being frugal in most areas of my life, but travelling overseas isn't one of them. Being able to see and do everything I want when I travel is one of the reasons why I'm so frugal in other areas. I like to get bang for my buck! So who knows what I'll end up spending?
I'm already starting to look at where I'll travel in 2023…
… I have just one continent to go to complete the set.
Dad joke of the day: