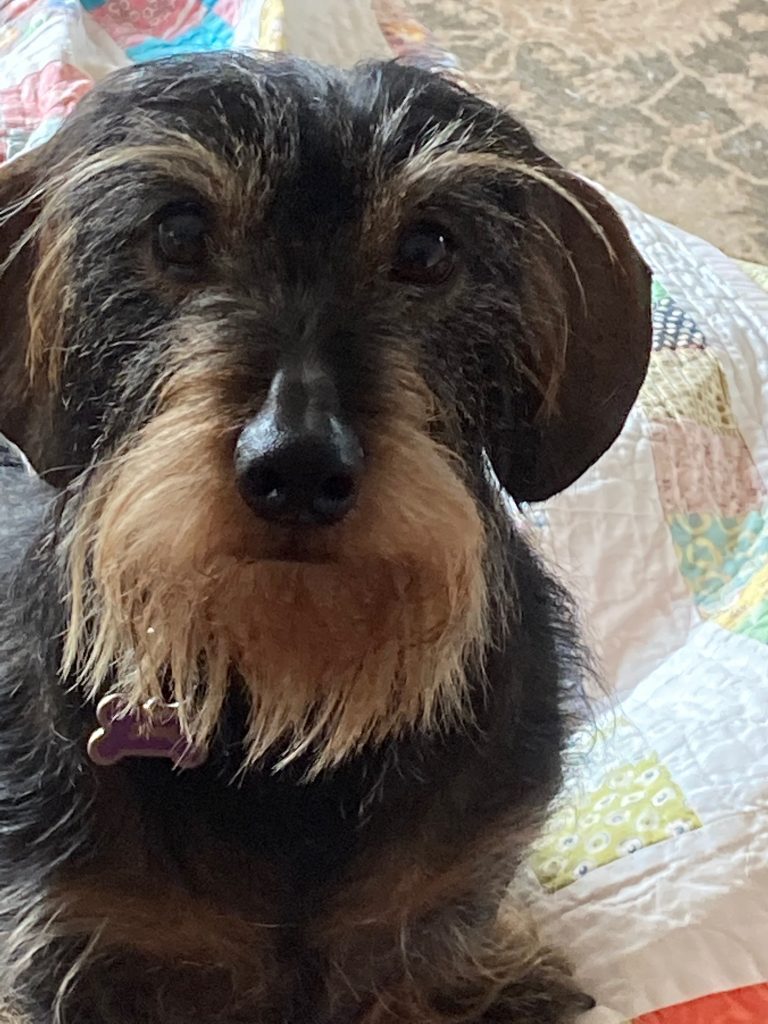 What's top of my mind: It's Payday today!
After working a full week last week and then accepting a further two weeks' worth of work, I finally get to see why I'm working so hard.
It better be worth it!!!!
Where I've been: Wedding dress shopping.
No, not for me! The last thing I want is a husband!
I asked Izzy a little while ago if I could come along one day, because unless one of my sons gets married in a dress I'm never going to have the experience.
It was fun, though it got a little tedious by the end. There are only so many beads and lace that you can look at before they all start to look the same. I went with Izzy, her Mum and her sister. Afterwards we went for coffee and cake and I feel like I know her sister a little better now, which is great.
We didn't find "THE dress", though Izzy kept talking about one she tried on a month ago, so I have a feeling that THE dress has already been found – it just hasn't been ordered yet.
Where I'm going: Straight home.
I still haven't had that haircut though. I might sneak that in.
What I'm watching: Year 8 boys pretending to be working on their essays on their laptops.
Every now and then, just when they're looking really engrossed in their "essays", I take a short stroll around the room and watch them switch their screens. It's easy to tell when they're not working – they stop typing and start using their touchpads.
What I've been reading: Miriam Margolyes' memoir.
This was ok. I enjoyed the first part, where she talked about her childhood, and the last part, where she talked about movies, plays and people that I actually knew.
The middle part was all gossip about plays and people that I've never heard of, but I ploughed through regardless. This book would probably be riveting to someone twenty years older than me.
What I'm listening to: An audiobook.
Someone commented on a post here about liking Fiona Lowe's novels. I realised I'd already read one and enjoyed it, so when I decided that I'd have a break from podcasts and listen to a book instead, I decided to try another one. I'm only up to the second chapter of 'A Home Like Ours' but I'm liking it. The prologue was very good.
The trouble with being a speed reader is that I can read a physical book much more quickly than it takes to get through an audiobook. Sixteen hours!!! That's a huge chunk of time for one story.
What I'm eating: Evan25's easter eggs.
David28 left some easter eggs here for Evan25. They sat on my dressing table for weeks without being touched. But…
… I'm only human.
Who needs a good slap: Probably me, after that last entry.
What I'm planning: A walk with the little woofs.
I'm hoping that the forecast rain holds off so that the little woofs can have a run on the beach. The smells there must be intoxicating for them.
What has made me smile: The kids at school.
It's been a couple of months since I first started work as a CRT. I expected that the kids I used to teach would be happy to see me when I first arrived and yes, they were. What I didn't expect was that I'd still be having rapturous reunions with kids after so much time has gone by.
Last Friday, for example, I was on yard duty at the canteen. A girl that I taught 2 years ago for a semester of Drama in year 9 was sitting at a table, talking with her friends. I recognised her but walked past, thinking that my time with her was so far back into the past that she probably wouldn't remember me. All of a sudden I heard a screech of "Miss Jones!" and she came racing up to have a chat, bringing a friend with her.
The year 8 kids, who I'd never taught and so didn't expect that they'd notice me as a 'sub' – they've been the real shock. They've been warm and welcoming and so happy to see me. I think the Dad jokes that I start the lesson with might have something to do with it.
There's no wonder that I choose to drive to work here, rather than simply work at the school at the end of my street. The kids here are just lovely.
Dad joke of the day:
I passed an RACV van and the driver was in tears.
I thought, 'This guy is heading for a breakdown.'
(That joke was for Aussies. Google RACV, everyone else.)
For everyone else in the world:
What do you call a beat-up Batman?
A bruised Wayne.