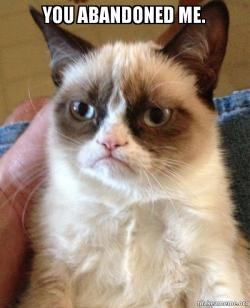 What's top of my mind: I haven't heard from the company that has my deposit for Antarctica in December.
Yeah. I'm not happy.
I've repeatedly emailed, both to the people from the company who were organising it last year and through their official website. Yesterday I tagged the company on Twitter, asking them to please contact me to either confirm my booking or to refund my deposit.
Fortunately, the deposit isn't huge, but all the same, it's MY money. They are the same company that I went to North Korea with in 2018 and they were fantastic. The difference this time is staggering.
As of midday Wednesday, there's still been no reply.
Not happy Jan.
Where I've been: to the Vet.
Every week for the last 4 weeks I've been getting home from work on a Monday and driving Poppy to the vet to get some anti-arthritis injections. She and Jeffrey are nearly 9 years old and it's recommended that dogs over 8 get these injections to stave off arthritis.
Jeff has been having them for a while now and his limp is much better. For Miss Pop, it's more of a preventative measure.
They have a series of 4 weekly injections at the start, then every 3 months or so they have another one. It's an expense that I hope will be well worth it to give them a good quality of life as they get older. They deserve it.
Where I'm going: to a CPR course after lunch.
The year 9s are doing a series of short courses at the moment – things like a barista course, food safety and CPR. By the end of the day, I might have a CPR certificate!
What I'm watching: Celebrity Apprentice Australia.
I haven't seen anything on a commercial tv station for ages and I'm gobsmacked by how many ads they run in each commercial break. There are about 6 or 7 ads in a row. Every time.
Oof. Even with catch-up tv the ads are pretty full-on. Over the last 2 nights I feel like I've been assaulted by 1,400 ads.
This might end up killing the show for me.
What I've been reading: Dinner at the Homesick Restaurant.
How I love Anne Tyler's writing! I'm going through an Anne Tyler phase, with 4 or 5 of her novels piled up beside my bed, waiting to be read.
In the foreword to this one, she wrote that, (at least back in 2014), it was her favourite book that she'd written. Who knows – it may have changed by now, but I went into this story with high hopes. I wasn't let down.
I actually became very emotional when I finished this one. If Ryan27 wasn't in the room with me, I probably would've howled like a baby. As it was, it was touch and go as to whether I'd cry.
What I'm listening to: My son's podcast.
Friend of the pod is now on its second episode. To be honest, the first ep wasn't their best work, but I really enjoyed listening to the second ep this morning on the drive into work. The link I gave you is for the second episode.
For friends of this blog – try and guess which silly boy is Evan25!! Is it Will or is it Connor???? (The answer is given before the end of the episode.)
What I'm eating: Food. I'm eating food.
I woke up really late today. My stupid alarm didn't go off so I woke 20 minutes later than I should have. Interestingly, I was moving so fast that I left the house a few minutes earlier than I usually do.
Today's lunch is a homemade bread roll, as usual, but instead of home-grown lettuce with cheese, it's peanut butter.
Much quicker to make.
What I'm planning: The girls' weekend.
I booked the accommodation for July and all of the girls are in! In order to get the place for the weekend that I wanted, I had to book 4 nights, so guess who's having a little holiday at the end of July? I'll be at the place for a couple of nights before the others turn up.
It wasn't what I originally intended, but I think getting there early will be a good thing. On Friday night the apartment will be warm, I'll have dinner ready and waiting and it'll be warm and snug and cozy.
Who needs a good slap: My iPhone.
Seriously, when I click "all weekdays" for an alarm, I expect it to stick to the agreement. I was galloping around like an idiot this morning.
What has made me smile: Getting a coffee from a junior barista.
Yesterday I was in the barista course, watching as the kids were learning how to make espresso shots. When they moved onto making Long Blacks, a boy brought one to me with such pride. I'd mentioned the day before that this was my coffee of choice and he'd remembered.
Long Black, no sugar. That's the stuff!
I tell you, having a fresh coffee brought to you while you're working is wonderful.
Dad joke of the day: