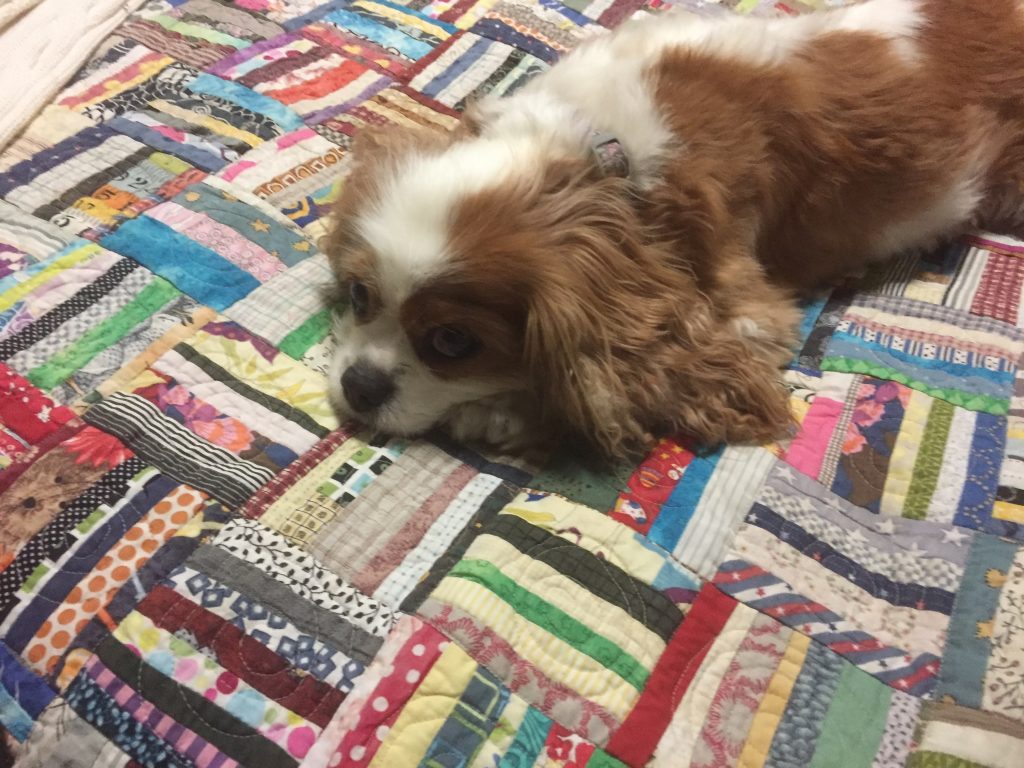 Today is the Australia Day public holiday, which to all teachers is The Last Day of the Summer Holidays ( aka day of mourning). The dogs and I slept in till 8 AM, then I took the pups down to the dog beach for the last weekday walk here for a long time.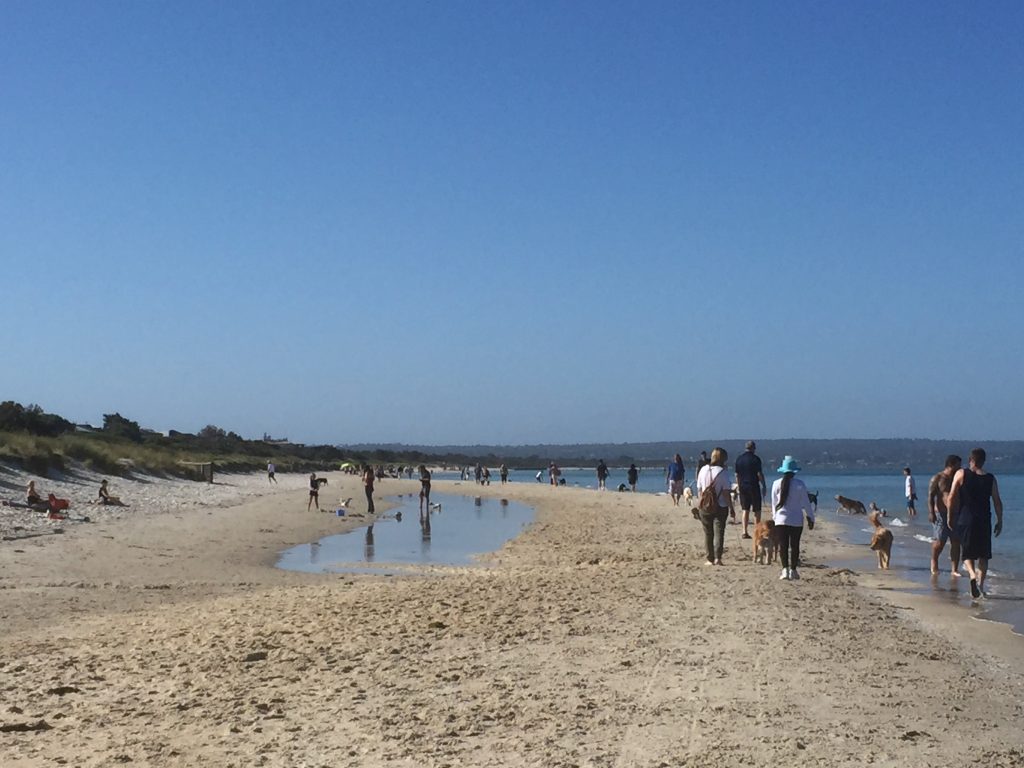 Keep in mind that when we set foot on the beach it was around 8:30 AM. This time tomorrow, I'll be sitting in the lecture theatre with the rest of the staff, listening to our principal start off the new school year. There'll be talk of tirelessly working for the benefit of our students, OH&S reminders, lots of talk of pedagogy (which is just ultra-boring education jargon) and exhortations to keep the standards high, watch uniform infringements and reminders of all the meetings we'll have over the next two days before the kids come back.
The weather outside will be just like this…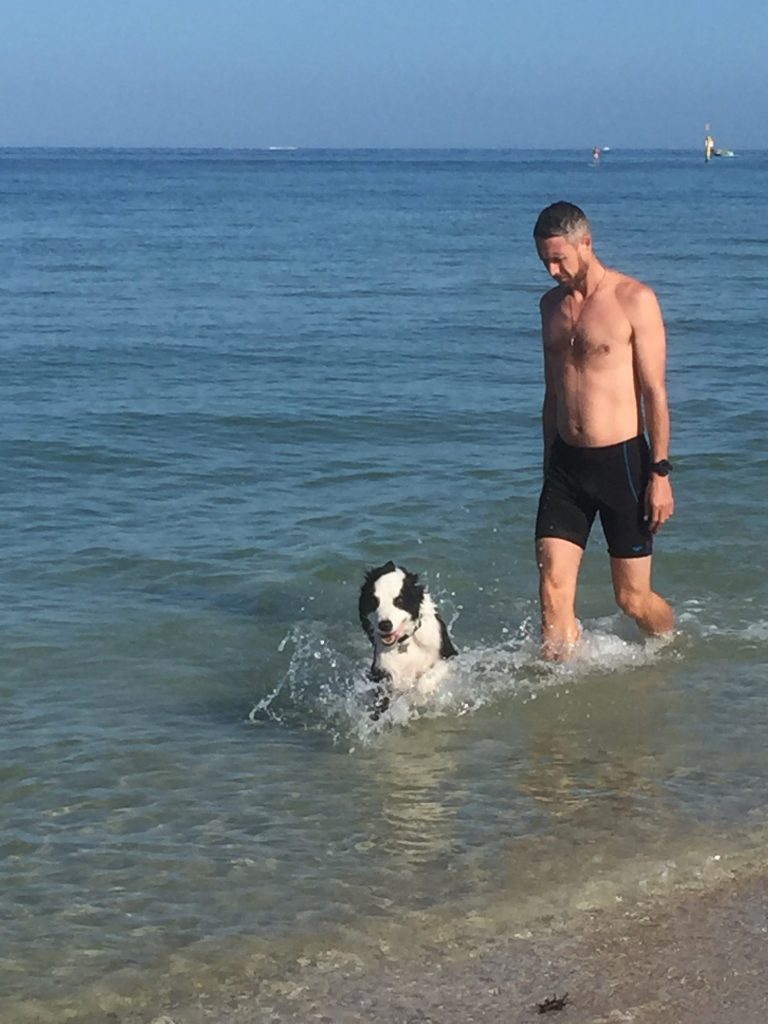 The beach was packed. Every (wo)man and their dog was there. We were all enjoying the moment. Maybe I'll be doing the same 24 hours from now, but I'm hazarding a guess that it won't be to the same extent.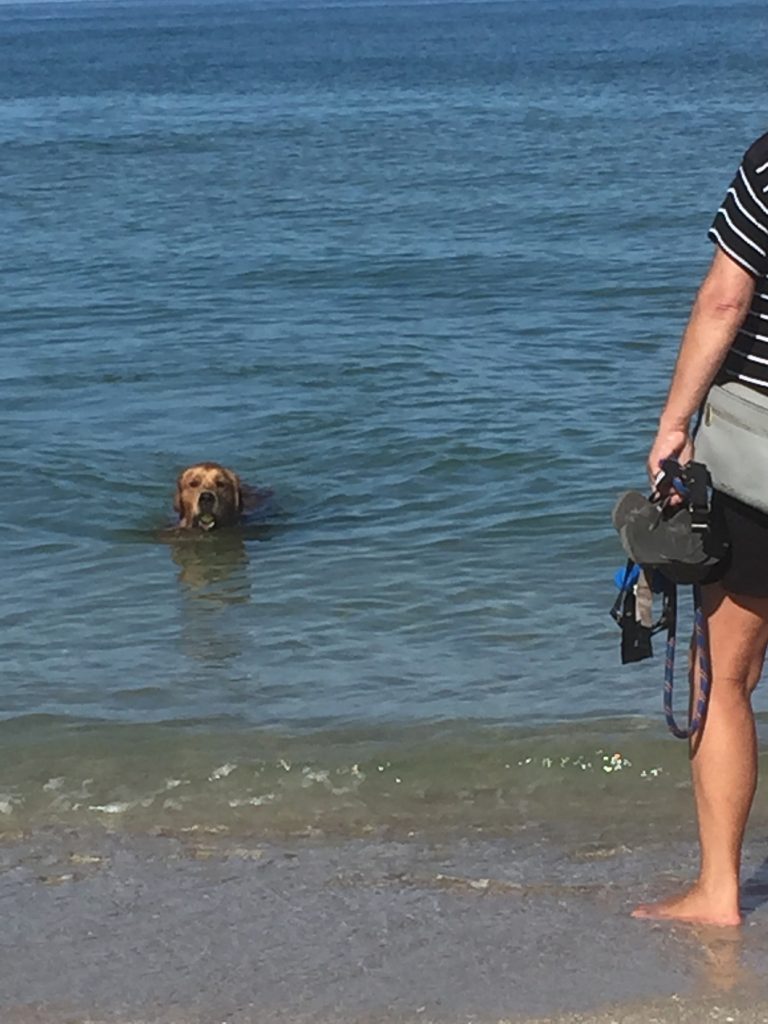 It wasn't too hot, but the bigger dogs were already enjoying the water.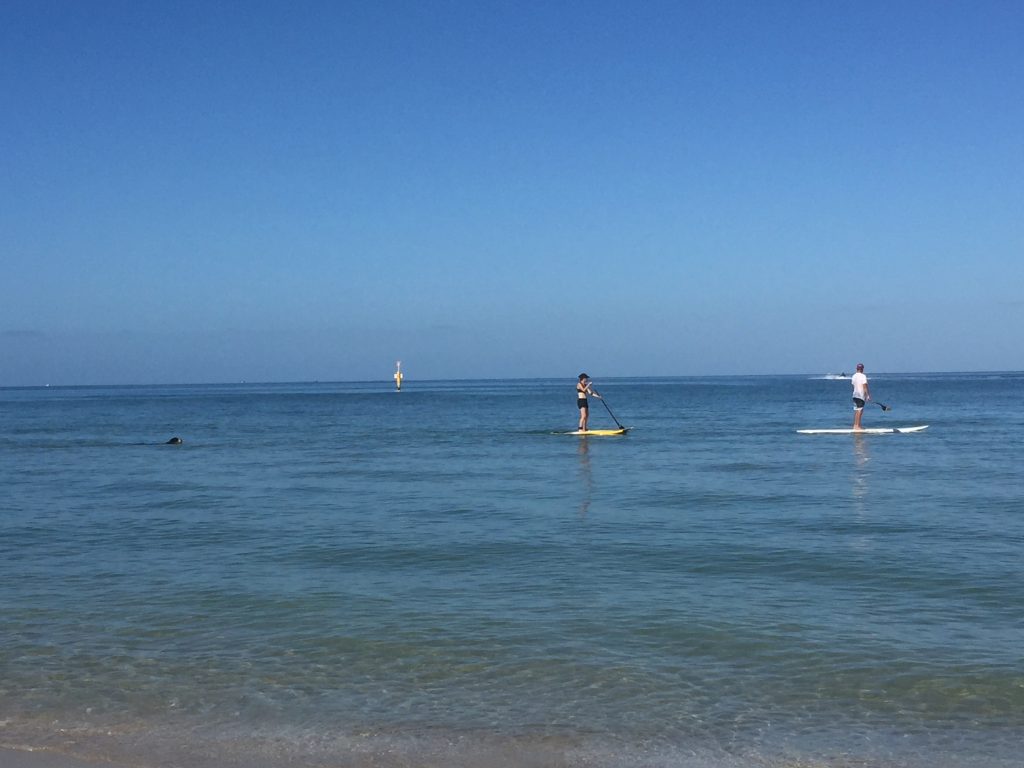 One of them was enjoying the water WAY out with his paddle-boarding owners. See his head bobbing along after them?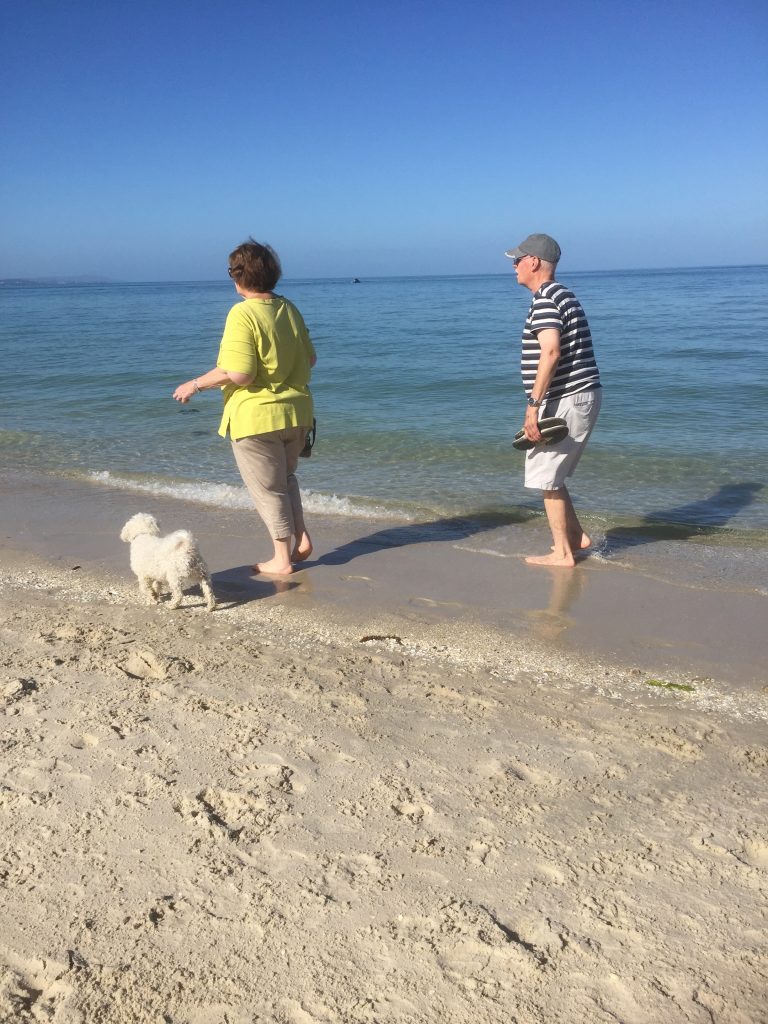 Everyone was taking the chance to get their feet wet and enjoy the public holiday.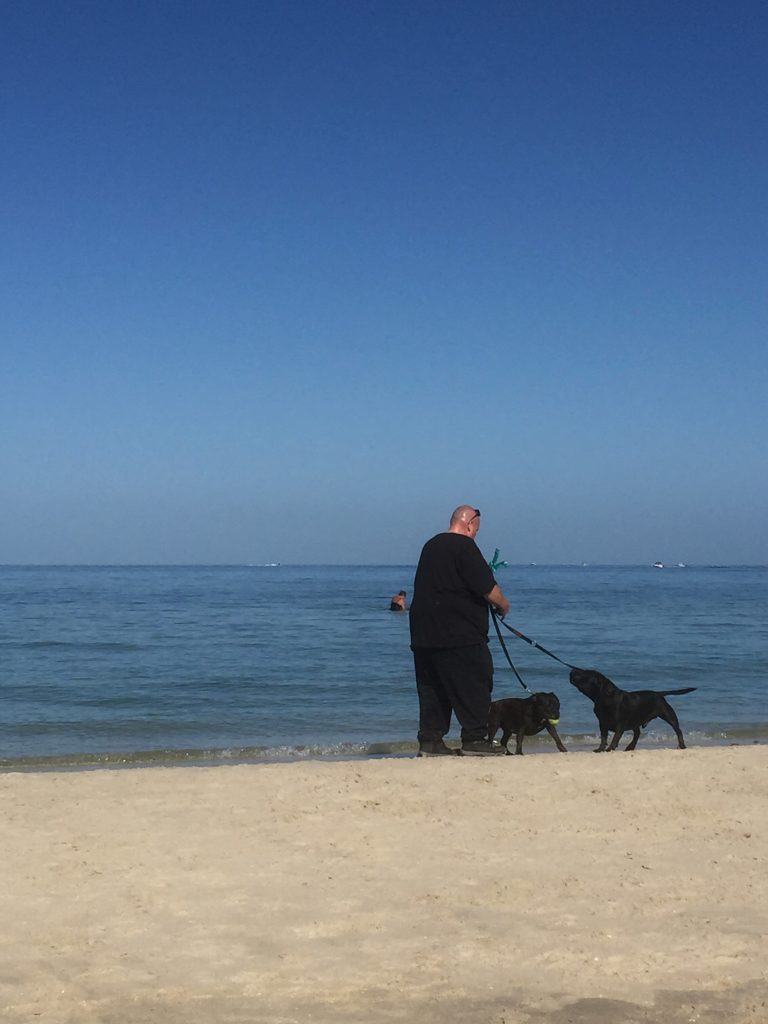 The saying that people grow to look like their dogs sprang to mind when I saw this guy and his staffies. He looked as if he was trying to blend in with the pack.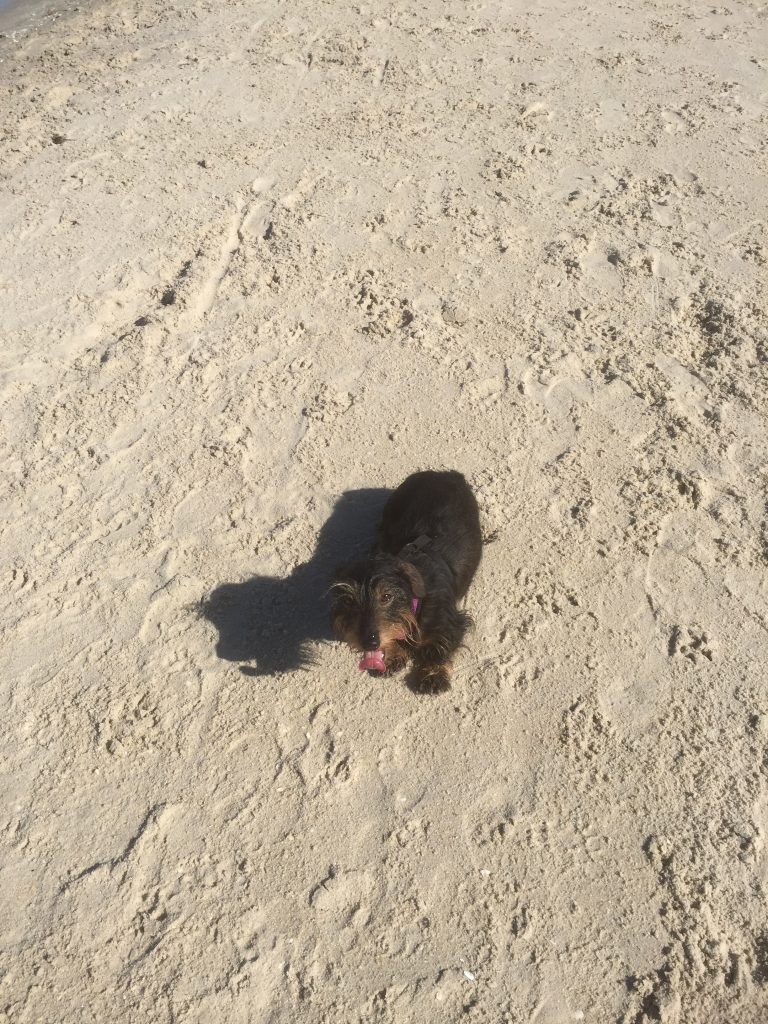 Scout gets hot on walks when the temperature goes above the mid-twenties. She's also a magnet for every single dog on the beach to come up and sniff her. She started to stop, refusing to walk with us.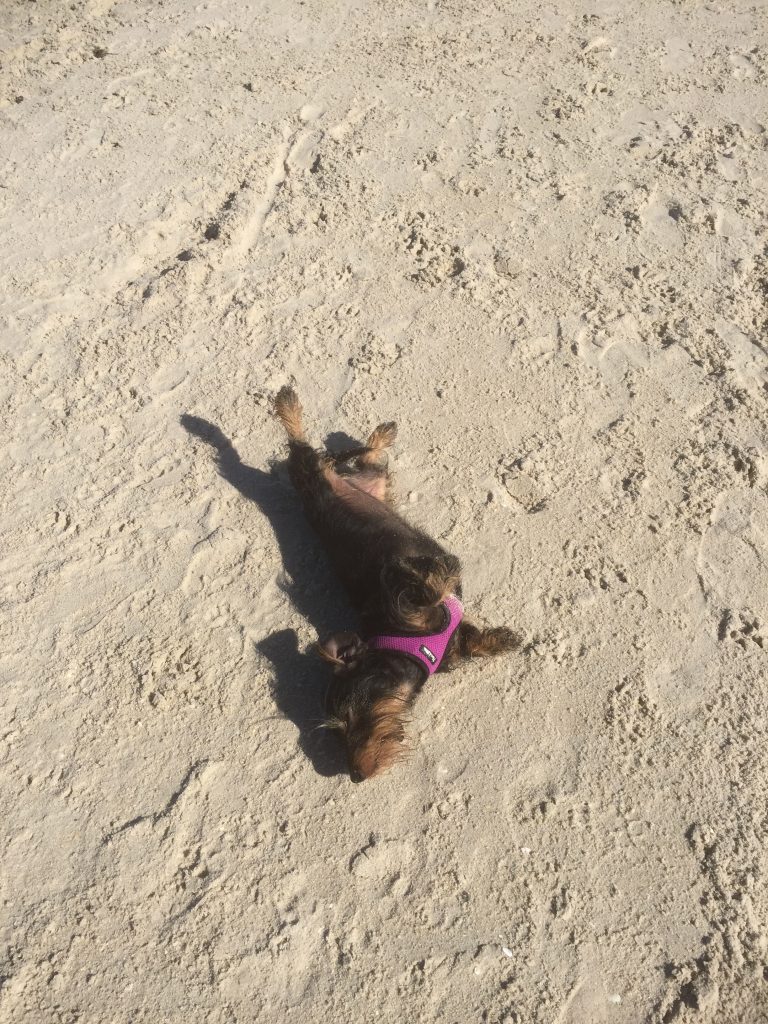 This is what she did when I insisted. Short of dragging her, there was nothing I could do but wait for her. It's lucky she's so cute.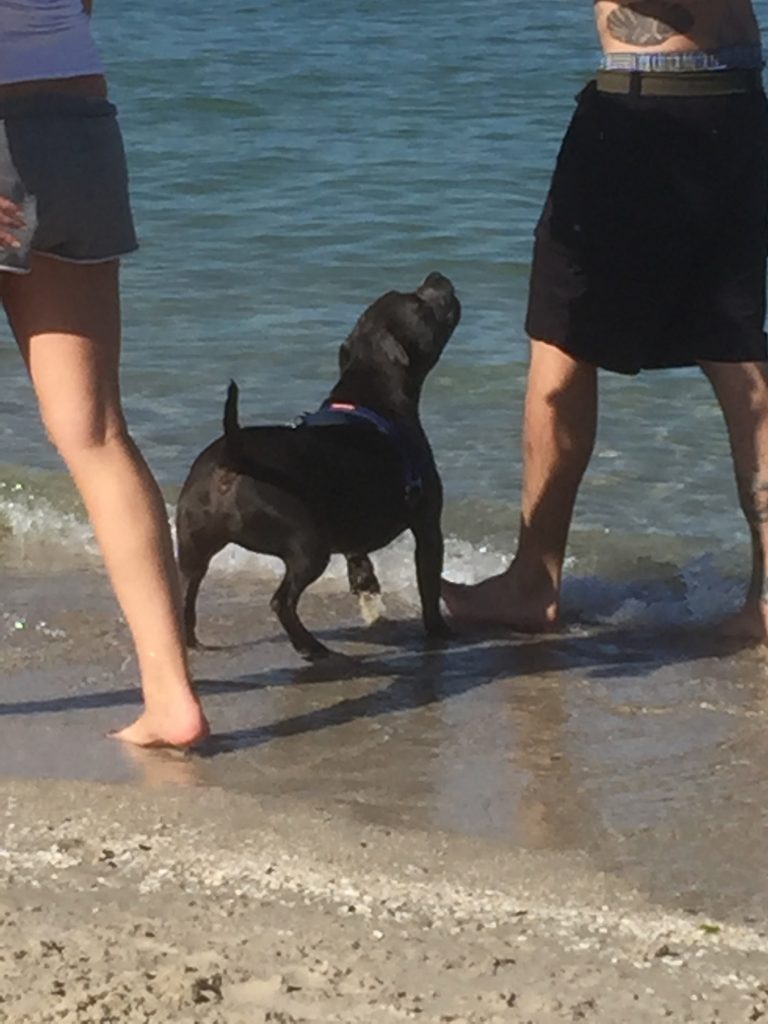 This dog's owner was holding a tennis ball. I had to hold Poppy's collar so she wouldn't go in and try to get it. She wouldn't win the battle for the ball with a staffie!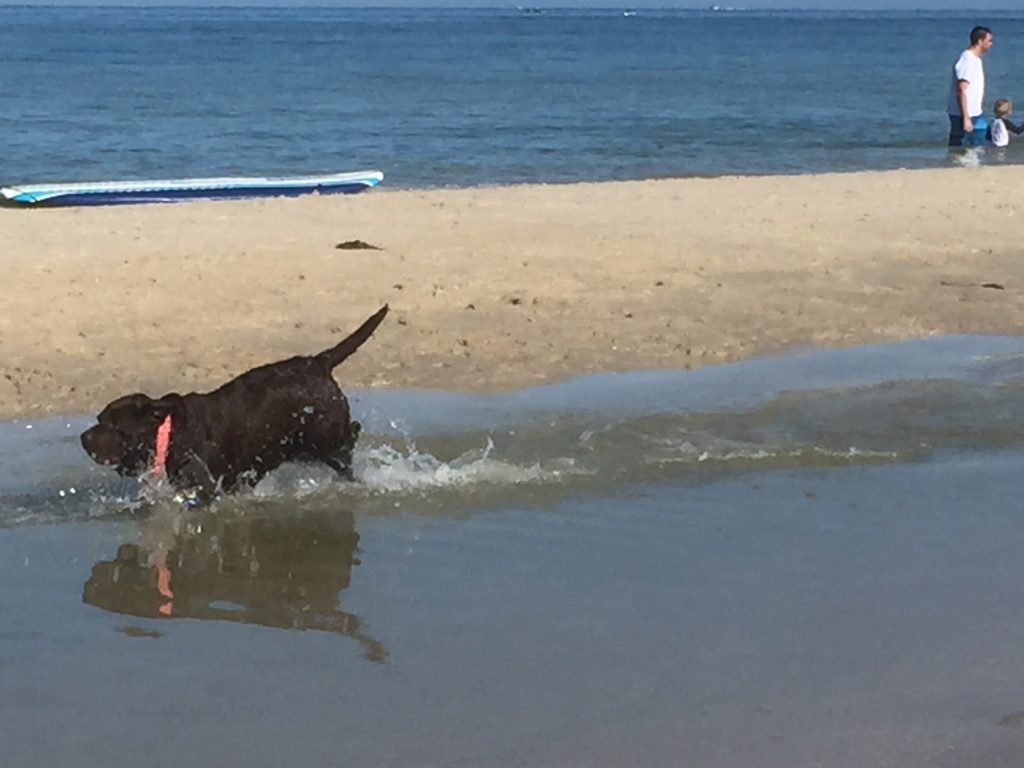 Action shot.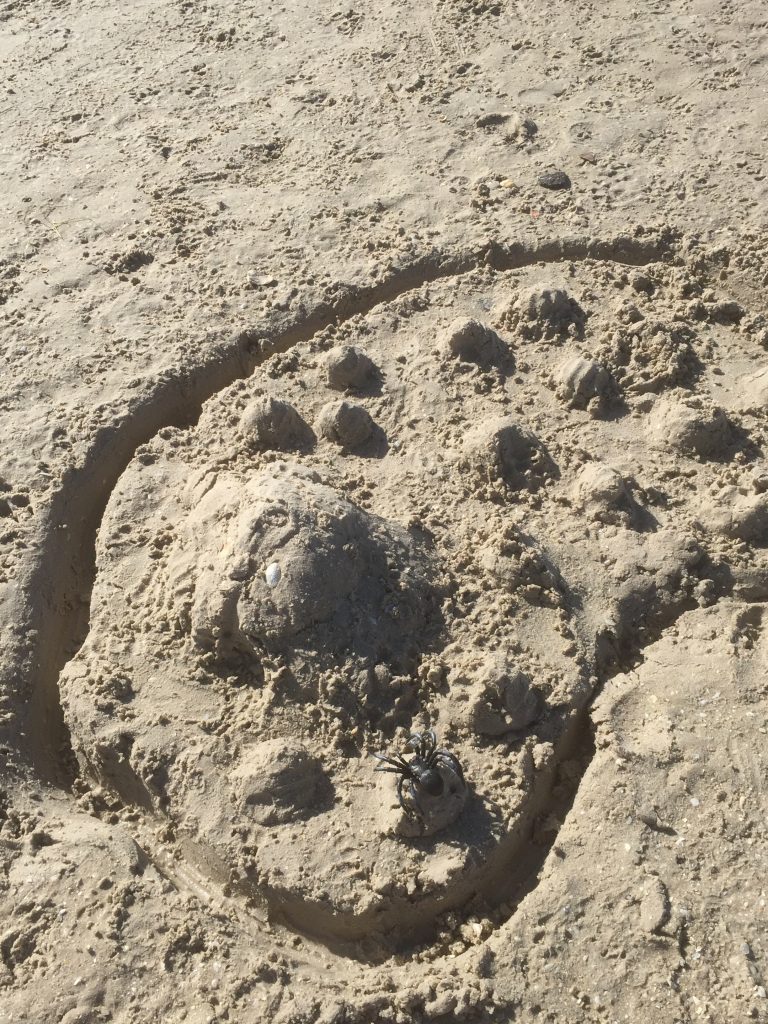 In Australia, even our sandcastles have nasty creepy-crawlies in them. Can you see it? Someone has a sense of humour!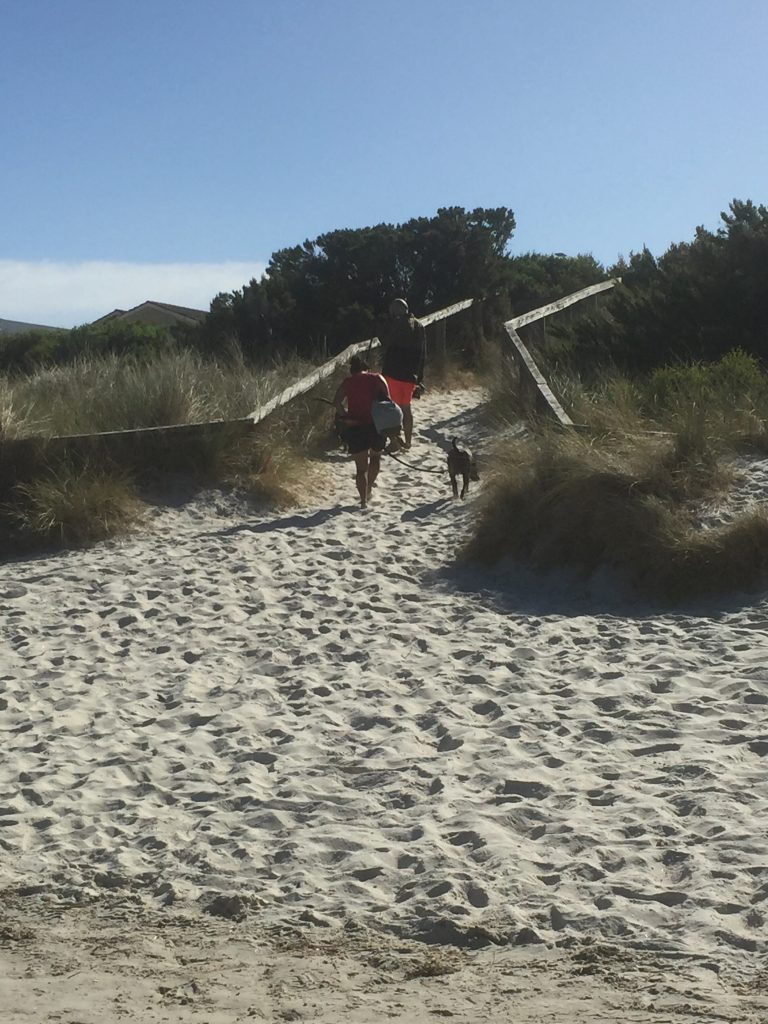 Soon, like these people, it was time to turn around and head for home. The day was starting to get warmer and all dogs had to be off the beach by 10 AM.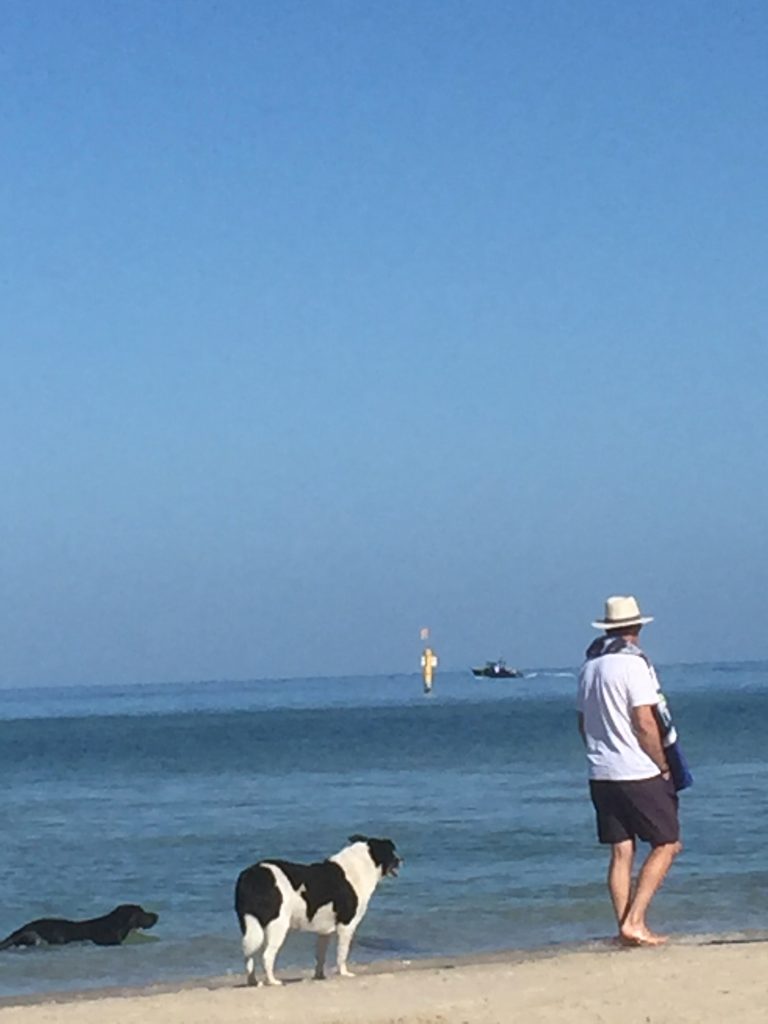 I said goodbye to all this blue. It was around the time where, in 24 hours, the meeting would be finishing and I'd be heading back to my desk to get things ready for the classes I'm taking this year.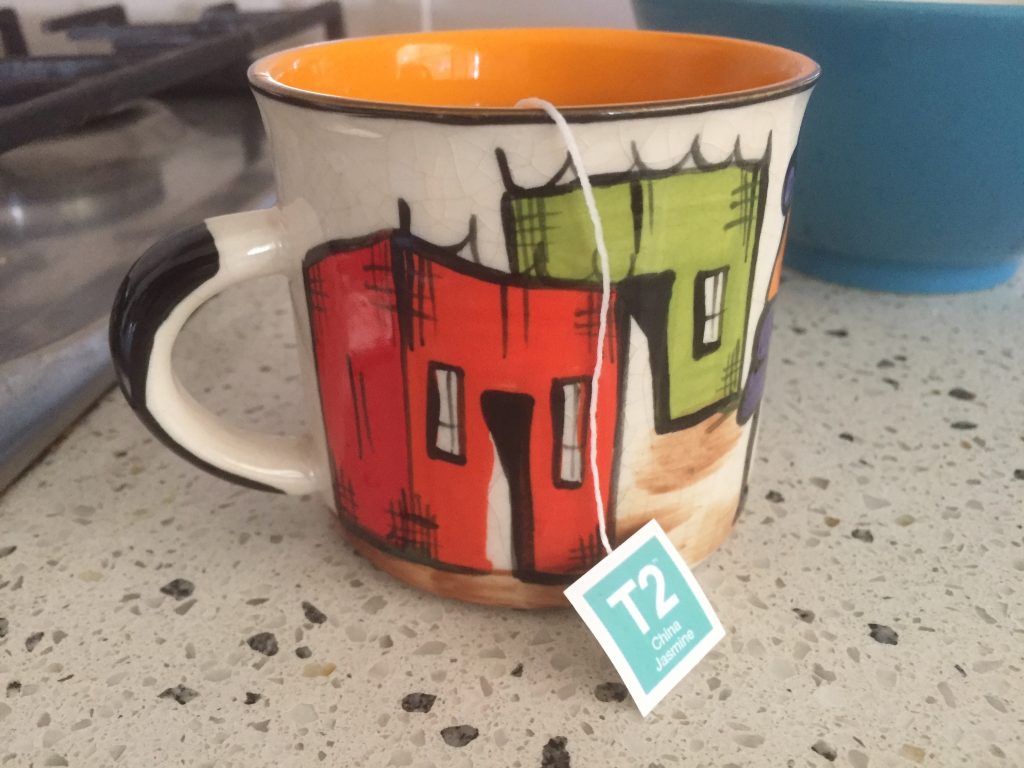 When we got back, I made a China Jasmine tea in the cup I brought back as a souvenir from South Africa. Tomorrow, it'll be back to the "World's Greatest Teacher' mug at school.
(Well, I won't say it isn't wrong… Who am I to argue against a mug?)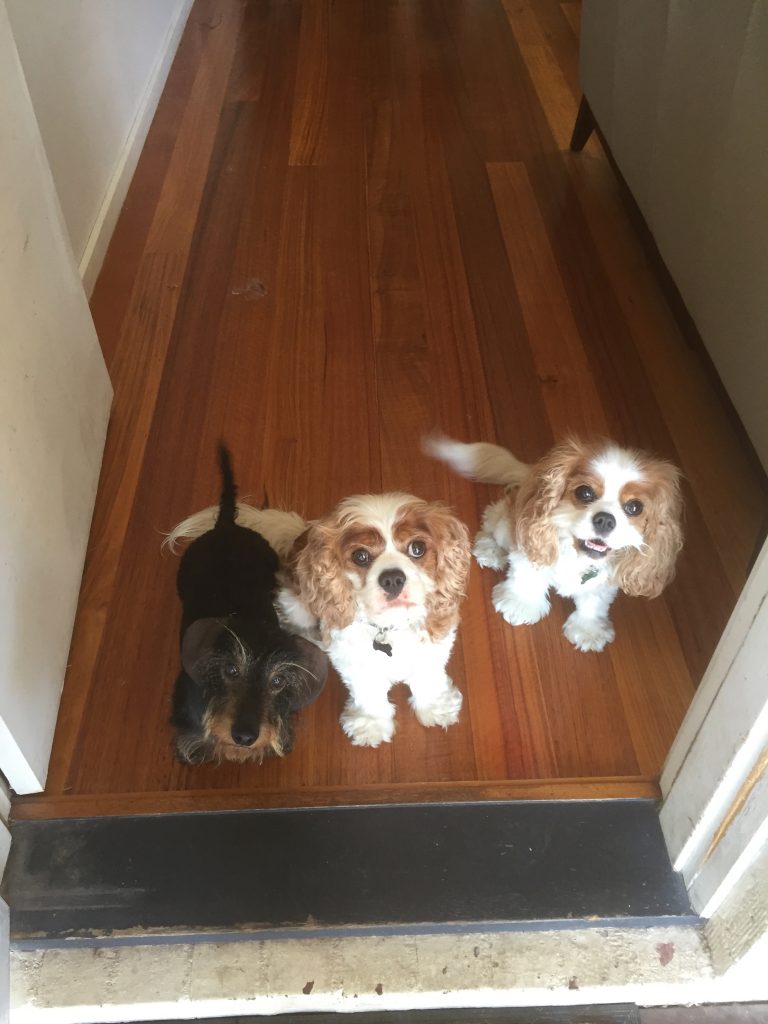 I'm going to miss spending lazy days with this little crew. Summer school holidays in Victoria run for a little over 5 weeks. This year, I spent the whole time at home.
I didn't do anything momentous. I spent time with my family over Christmas especially and I saw friends a few times. I pottered around the house and garden, getting a few things done and I read 15 books. I caught up on some Netflix series that I've been meaning to watch and I made sure to keep up with the chart I started to try and be more productive. I swapped this site to a self-hosted one and did a lot more writing. I also napped. A lot. Last year at work ended up being pretty tiring for some reason.
Basically, I lived these 5 weeks as if I was retired and it was a normal stretch of time at home.
Was I bored? Not at all.
I guess this 'beachy' post is my ode to summer. I'm not sure when the life I've been enjoying these last 5 weeks will become my retirement life, but I know that I'll enjoy it when it comes.
Oh! And if you hear a psychic scream of anguish at about 7 AM tomorrow (Tuesday) morning, Australian Eastern Standard time, you'll know that I've just hopped in the car to come to work.
I love my job, but as I get older I'm valuing having control over my time more and more.