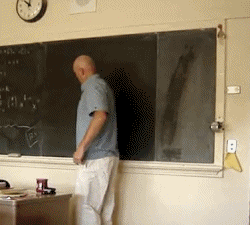 Something happened on the second-last week of the holidays and I've been thinking about it ever since.
I was walking the dogs around the block. It was mid-morning and for some reason we had left it too late to go to the dog beach. We rounded the corner near the primary school and there was a woman sitting at the bus stop, talking on her mobile.
"Yeah, I'm on my way home," she said as we passed. "I was volunteering but it's finished now."
I glanced at my watch, thinking, 'It's only 10 o'clock. How could a job be finishing up now?' I shrugged and then kept walking. The sun was shining and the dogs' tails were wagging. It was all good.
As we walked further up the street, an elderly lady and her son were walking towards us, pushing a trolley loaded up with boxes of fruit and vegetables. I could see that they were commenting about the dogs, so as we got closer I smiled and we stopped to exchange a few words. Her son looked to be in his forties and he had Downs Syndrome. He was torn between being taken with the dogs and worried that they might bite. His mother, who was clearly his carer, reassured him and we talked briefly about the dogs, then we moved on again.
As we kept going, there were another couple of people walking towards us, also loaded up with bags of what looked like shopping. I thought nothing of it and kept going up to the corner, where the church is.
As we got closer I could see people coming in and out of the church hall. They were wheeling shopping trolleys in and carrying boxes full of food out. It was a hive of activity in there.
This was on a Thursday morning, when I'm usually at work.
A woman and her husband were coming along the path towards us, so I pulled the dogs in beside me to let them pass. The woman stopped and after the usual compliments about the dogs, said, "Do you know what's going on in there?"
When I shook my head, she said, "They're giving away free food!"
I glanced towards the church. "Really?"
"Yes. It's so wonderful. My son is starting year 7 this year so we've been buying books and uniform and paying the school fees… it's so expensive. I was worrying about how we were going to pay for everything, but look at all this!"
She gestured to the boxes of produce that her husband was carrying.
"This takes all the pressure off. And guess what's in this?"
She patted the tartan shopping trolley that she was pushing.
"It's FULL of lunch box snacks! Like LCMs and Uncle Toby's. I won't have to worry about school lunches for ages! You should go in and have a look."
I laughed and looked at the dogs. "I don't think they'd like it too much if I brought the dogs in with me!"
She urged me to go in again, then she found out I was a teacher and we talked about starting secondary school She was nice enough to thank me for being a teacher, which (to be frank) is a bit of a novelty. Most people whinge about the holidays we get, especially at this time of the year!
As we headed towards home, I could see quite a few people heading for the church, shopping trolleys and bags in hand. If I hadn't have talked with the woman outside the church, I would never have noticed them.
I didn't go into the church to grab some free food, because it wasn't put there for people like me. I have a full-time job, my kids are grown and I'm financially secure. But my head was spinning.
Because you see, it wasn't so long ago that it would have been for me.
Back when I was at home with my 4 small boys, money was tight. I was watching every penny like a hawk and it was definitely on the cards that if something went wrong financially, I could lose the house and the kids and they would lose that security. It was incredibly stressful.
Then, one day my Aunty Doris asked if I'd be interested in getting free bread every week. Her brother-in-law was a member of a church that sent people to pick up everything that wasn't sold at a gourmet bakery in East Brighton and then deliver it to people who needed it. The Tuesday night woman couldn't do it any more and he thought of the boys and me. I couldn't believe my luck!
We went to that bakery every Tuesday night for the next 14 years. We'd drive into the laneway at the back of the shop, armed with 3 or 4 empty laundry baskets and lots of plastic bags. It wasn't just bread – there were cakes and buns, pies and pasties… it was a lucky dip every week.
The boys ate a LOT of bread growing up. Every Tuesday night was pie night. We'd eat whatever hot food was there. We grew very tired of pies and pasties but I insisted we keep the tradition going. That was a night where feeding the 5 of us didn't cost me a cent!
It was a crazy thought that we were so poor, yet we were eating the same bread as the "rich" people in East Brighton. Some of it was your ordinary white loaves, but mixed among that was the BEST rye bread and gourmet wholemeal seedy loaves that I've ever eaten. Nothing better than a chewy crust of rye bread with lashings of butter. Now that I'm writing about it, I really miss that rye bread…
After a few years we bought chickens. Every Wednesday was bread day for the chooks, which saved me a day's worth of pellets. The neighbourhood birds soon got to know our backyard – it wasn't an unusual sight to see a raven flying away with a Boston bun in its beak and sparrows snatching dinner rolls and squabbling over them.
Every week, I'd pack the leftovers from the bakery into different laundry baskets, depending on who was going to get the contents. At first, when I was home with the kids, there was our basket, Mum's basket, and then various friends who'd put their hands up for free bread. Later on, the chook basket, for the food that wasn't as pristine. Then, when I went back to work, there was the school basket. Every Wednesday morning I'd walk from the car to the common room, basket loaded up with loaves of bread and all the cakes and buns. People loved that they had a free morning tea every week and that they could take home some bread to use for toast.
When I bought The Best House in Melbourne and moved 50 minutes away, I knew the bread run had to come to an end. I tried it once and the trip home at peak hour along Nepean Highway was awful. I didn't get home until 6:30. There was no way I was going to make my Tuesdays that long and I knew that times had changed. Although I was paying over 70% of my takehome pay in bridging finance, I knew that we'd be able to survive without it. It was time to pass the baton to someone else.
I walked away from my conversation with the couple outside the church and my eyes widened as I started to recognise how far the boys and I have come. She was once me, with all these bills to pay and barely enough money to keep things going. Once, there is no way I would have walked away from that free food! I would have tied the dogs up on the fence outside and dived in, desperate to save some money so I could put it towards uniforms, bills or servicing the car.
Instead, the dogs and I quietly walked home, seeing the other people clearly making their way towards the church hall. Some were young mothers pushing prams, some were older people and some looked like they'd clearly had a hard life.
I opened the gate to The Best House in Melbourne and brought the dogs inside and bent down to take off their leads. I stood up and looked at my beautiful, fully-paid-for house and I sighed a deep sigh of thankfulness that things have ended up as they have.
I kept my head together and didn't waste anything while we were struggling, whether it be free bread, donated kids' clothes or my teaching degree. We were very fortunate to have had help along the way, such as the bakery run and we didn't squander it. I will be eternally grateful for the impulse that led that man to offer the Tuesday night run to the boys and me. It was a huge help when we were struggling and it also taught the boys about spreading our good fortune by sharing with others.
But the thing I'm now most grateful for? When I looked at that excited woman who urged me to go on and get some of this miraculous bounty for myself and I felt nothing but a calm certainty that this generosity was not for me. I can safely leave it on the table for others to use.
I'm not used to the feeling of financial security. It's lovely.