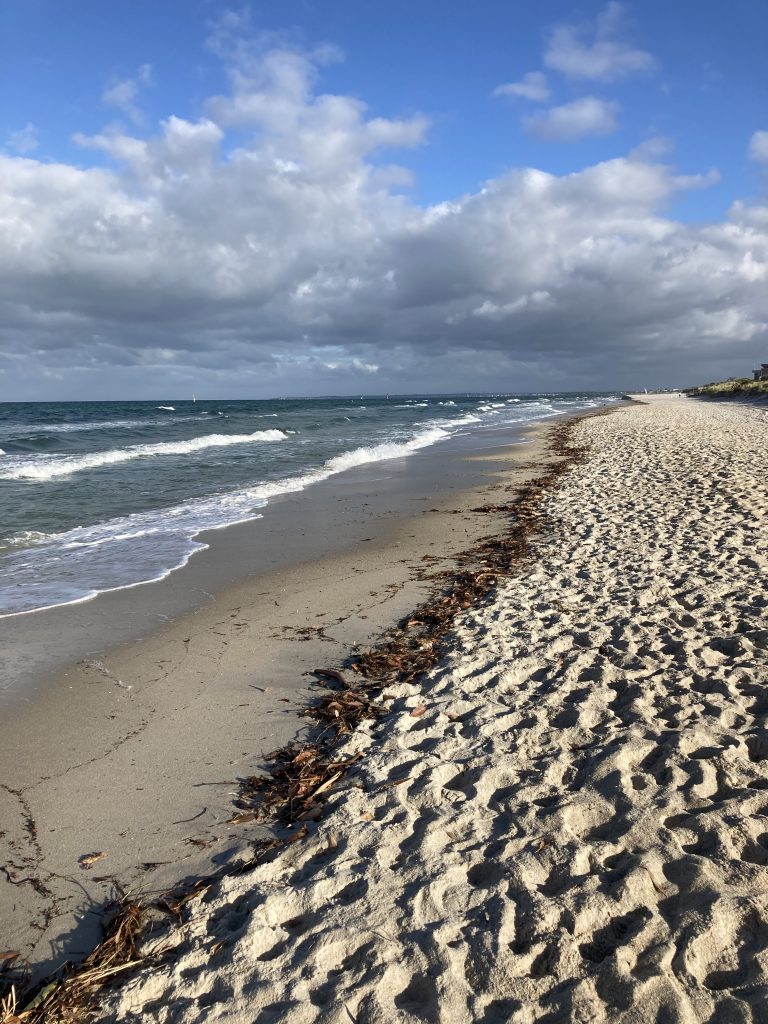 Now that school has started again and our world is back to its normal rhythms, here is how my morning routine is evolving.
The beach that The Best House in Melbourne is near is a designated dog beach. Which is great for a family like ours – our house is little more than a glorified dog kennel when it's all said and done – but it has some restrictions over summer.
For most of the days from November to April, dogs aren't allowed on the beach at all or at some times they must be on a leash. As we all know, that's no fun! But it does leave the mornings…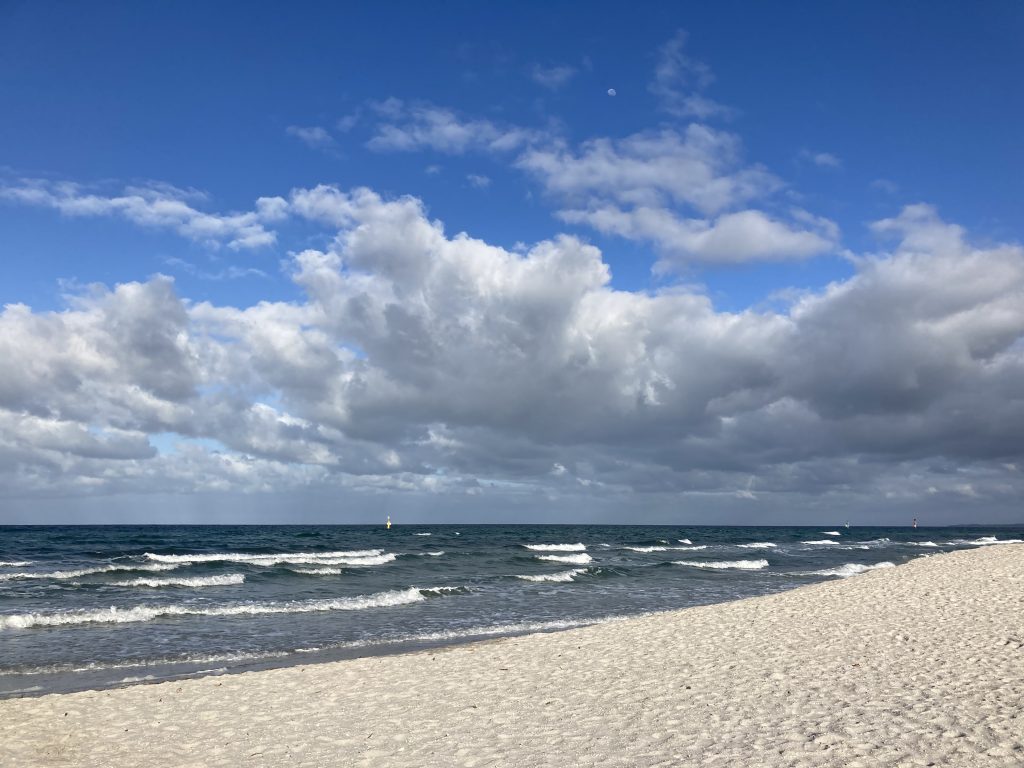 We pretty much kept away from the beach during January, otherwise known as 'the month of naps.' Lots of people get to the beach very early during summer holidays and I didn't want the hassle of trying to keep the dogs away from toddlers and others who might be leery.
But now that everyone is back to school and work? This is now a whole new ball game.
Scout and Jeffrey are a little nervous around big dogs. Jeff and Poppy had a few too many undisciplined boisterous dogs rush up to them at the dog park where we used to live, while Scout is so short that any dog bigger than a Jack Russell towers over her. So I prefer to go down when there are few others around.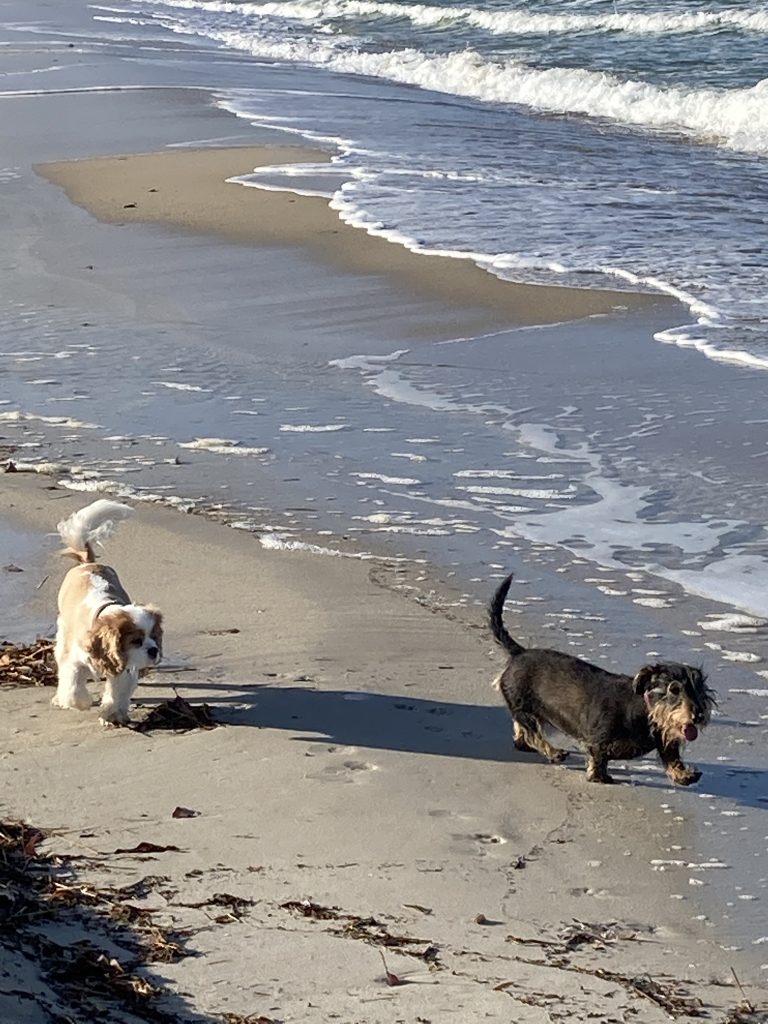 I figured that most people who walk their dogs before work would go down there between 6 – 7:30, to allow enough time to get back home, shower and race off to the office.
Young Mums might plan to meet their friends at the beach for a coffee and a chat, but they'd get there after the school run at 9.
This leaves a sweet spot between 8 – 9 AM. So far, this theory has tested out perfectly.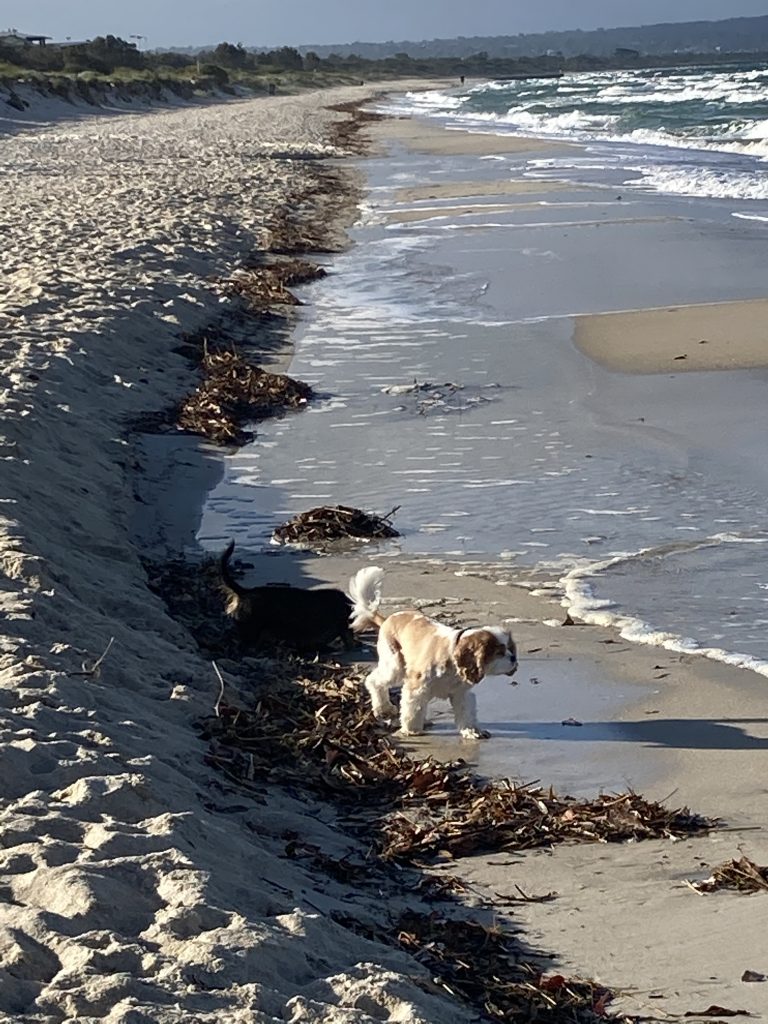 These shots were all taken this morning, between 8 – 8:45. When we got down to the beach there were only 2 other people there, both walking dogs. The bay was throwing waves, with white caps. The tide was coming in so there wasn't any flat, hard sand to walk on, so my legs got a decent workout. Much more interesting than going to the gym!
All 3 dogs tend to stay pretty close to me, but sometimes Poppy and Scout will run ahead, while Jeff might lag behind a bit if he smells something interesting. When we get here, Scout will race straight into the water to cool herself, no matter what the weather. Poppy will only go in if I throw a ball, while Jeff will only get wet if I go swimming. This happens very rarely.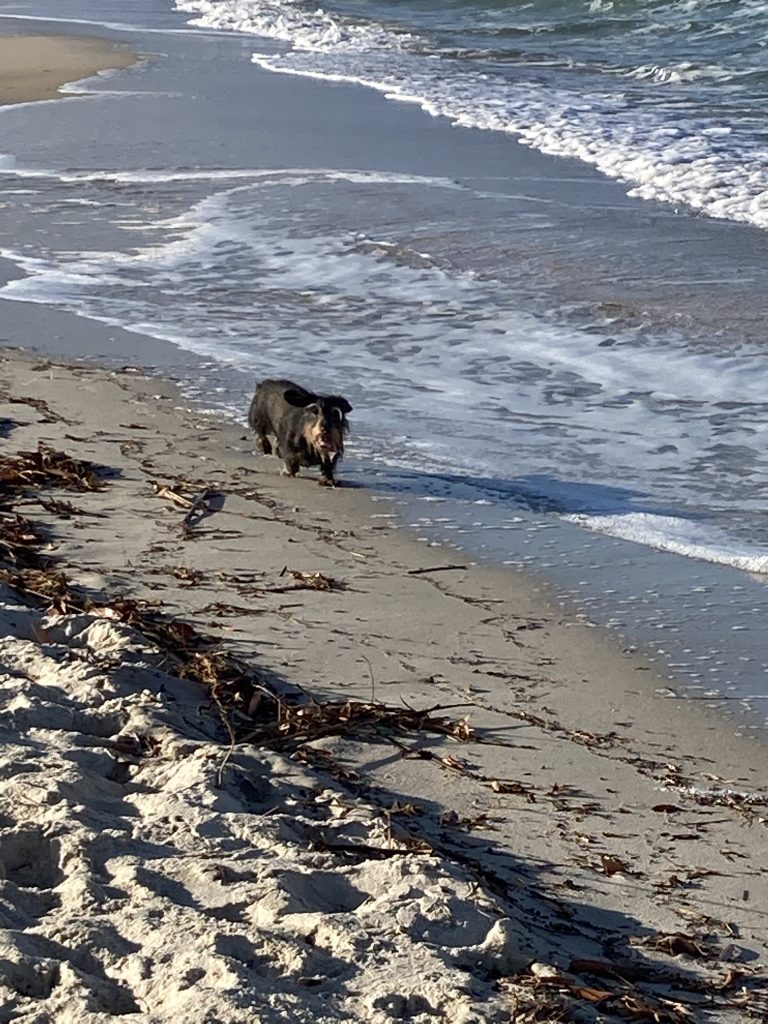 This morning there was a dead fish washed up on the shore, much to Poppy's interest. She's a bird dog, so she had fun chasing a couple of seagulls who had the temerity to walk along the waterline in front of her. We met a 13-year-old poodle, an 18-year-old bulldog and a few other kelpies, goldens and mongrels.
We often stop t have a quick chat with people, as Scout is pretty distinctive looking and people what to know which breed she is. As one woman said yesterday, "Look at her eyebrows! She looks like a wee fairy-like thing."
To be honest, the restriction on dog walking in the middle of summer suits me down to the ground. I burn incredibly easily in the sun, so early morning walks are the only ones I'll even consider taking in the summer.
Every year once April rolls around, the dog owners reclaim our beach, walking at all times of the day.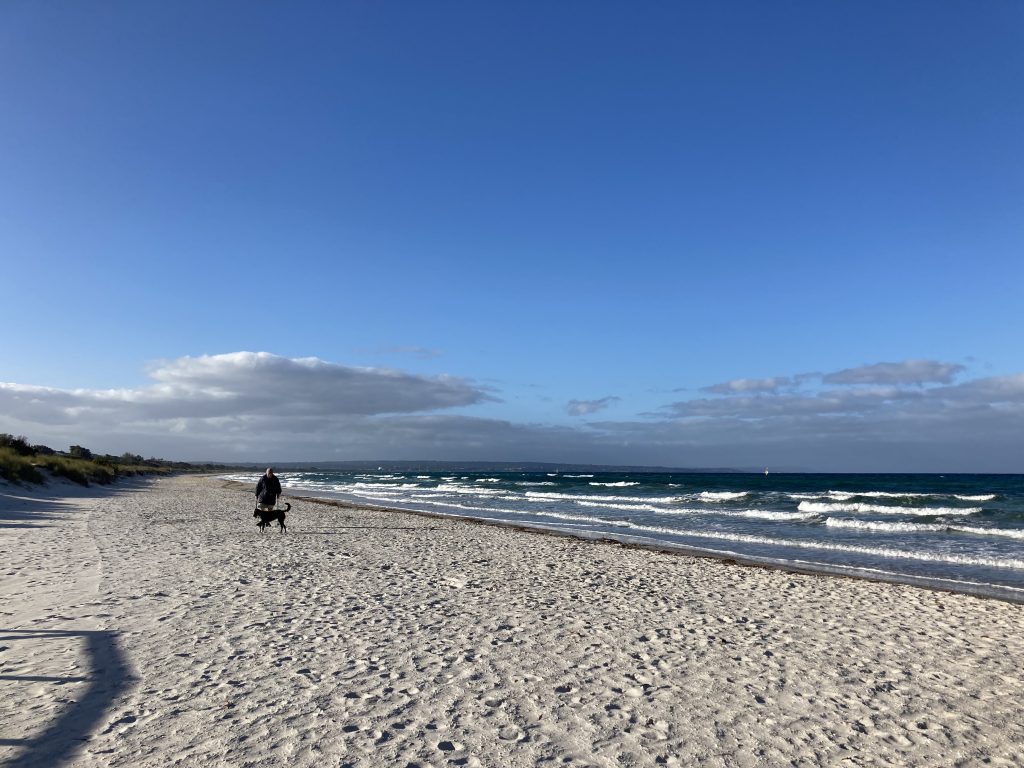 So what's the routine for the rest of the day?
There's none.
I do whatever I bloody well feel like doing on each given day.
Yesterday was gardening, a bit of cooking and hanging out the washing, in between finishing off a book of Emily Dickenson's poetry. I'm watching 'Dickinson' on Apple TV at the moment and so I wanted to know more about her writing.
Today I'm going to go and buy some books with the voucher my friends from the staffroom gave me as a retirement present, then I'm meeting my mum and sister for lunch.
Tomorrow? Who knows? I have no idea what I'll feel like doing in 24 hours. I'm not psychic.
I think I'm going to like this retirement stuff.