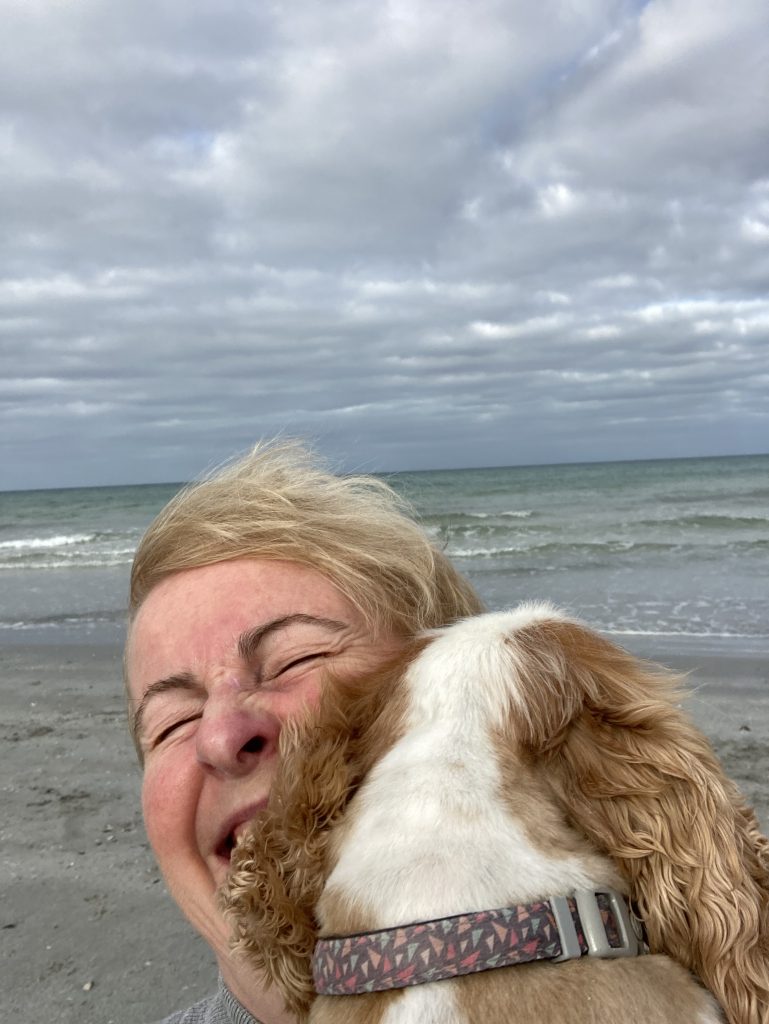 As promised in my retirement speech that I gave last month, I sent some photos to the staff at school on their first day back. I sent them through at 9:30, while they were all sitting in the first staff meeting of the year. The first was a selfie that I took as Poppy jumped into my lap at the dog beach.
Entitled, "I'm missing you all DREADFULLY."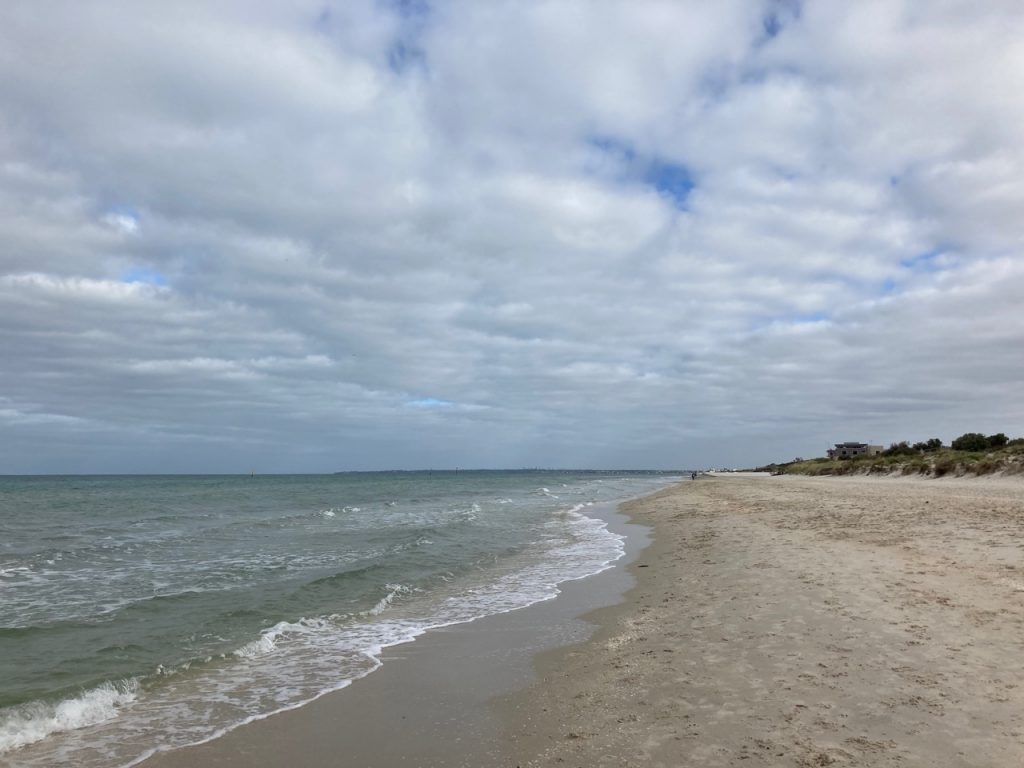 The second was entitled, "But where are all the people???"
There were no answers for ages, then after 1PM the replies came flooding through. The poor things had been in meetings up till then. Some people were lovely, writing things like, "Congratulations! Enjoy!"
Others were more succinct.
"Cow."
How that one made me laugh!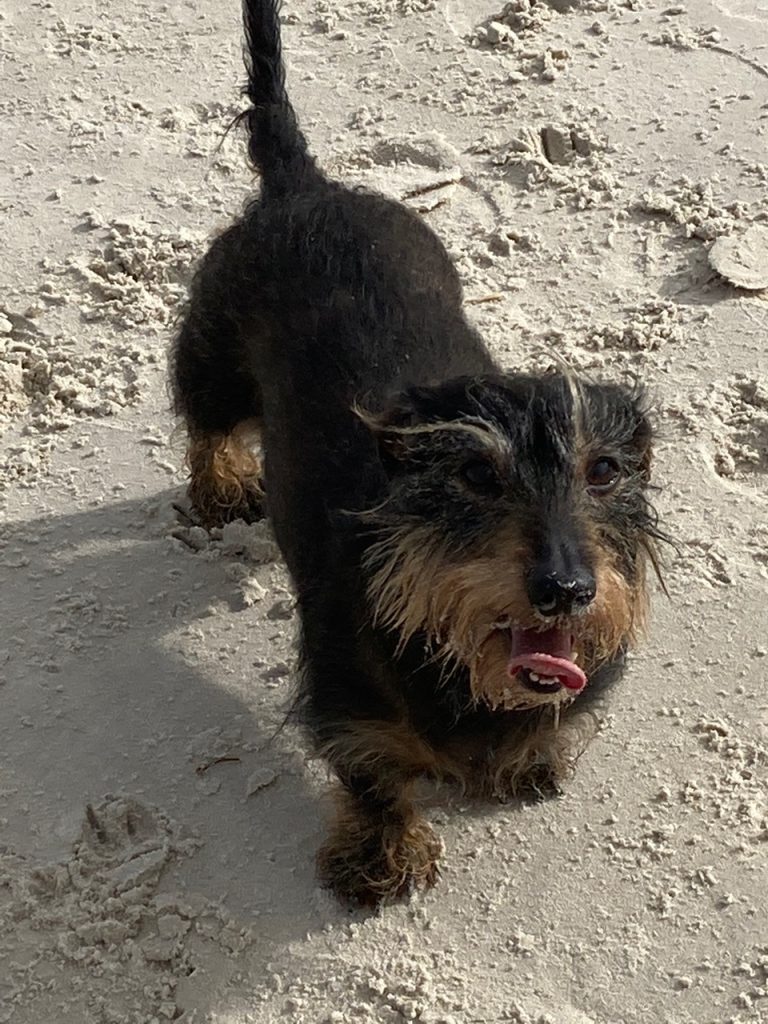 The reason I class this as my first day of retirement is that up until now December and January have felt like a normal summer school holidays. I was still getting paid, so every fortnight my wage would come into my account as usual. School kids were out in the wild, roaming the streets. It was Business As Usual.
The only real difference is that I still have a huge pile of ironing to do. Traditionally, on the last day of the holidays I get things ready for the first couple of weeks. I iron my work clothes, I make sure I have a few freezer lunches ready to go… you know, that sort of thing.
Instead, I finished reading The Queen's Gambit – and started watching the series. Tom29 gave me this novel for Christmas and I've been savouring the writing. Usually, I gallop through books to find out what happens, but this was a book I took my time with, reading a chapter and then putting it down again, so I could enjoy how beautifully written it is for a longer time.
So up until the last day of the holidays, it was all "same same."
But yesterday was different. We woke at the usual time, (thanks to Jeffrey deciding that 6:30 was the proper time to have a good old scratch and shake the bed), but instead of racing out of the house by 7:45, I clipped the dog leads on and we walked to the beach at 8:30 to take the photos you've already seen.
It was lovely down there. Strictly speaking, between November and April dogs aren't supposed to be on the beach, but there were many people there sneaking in a dog walk before the regular people claimed the beach. It was a lovely way to start the day.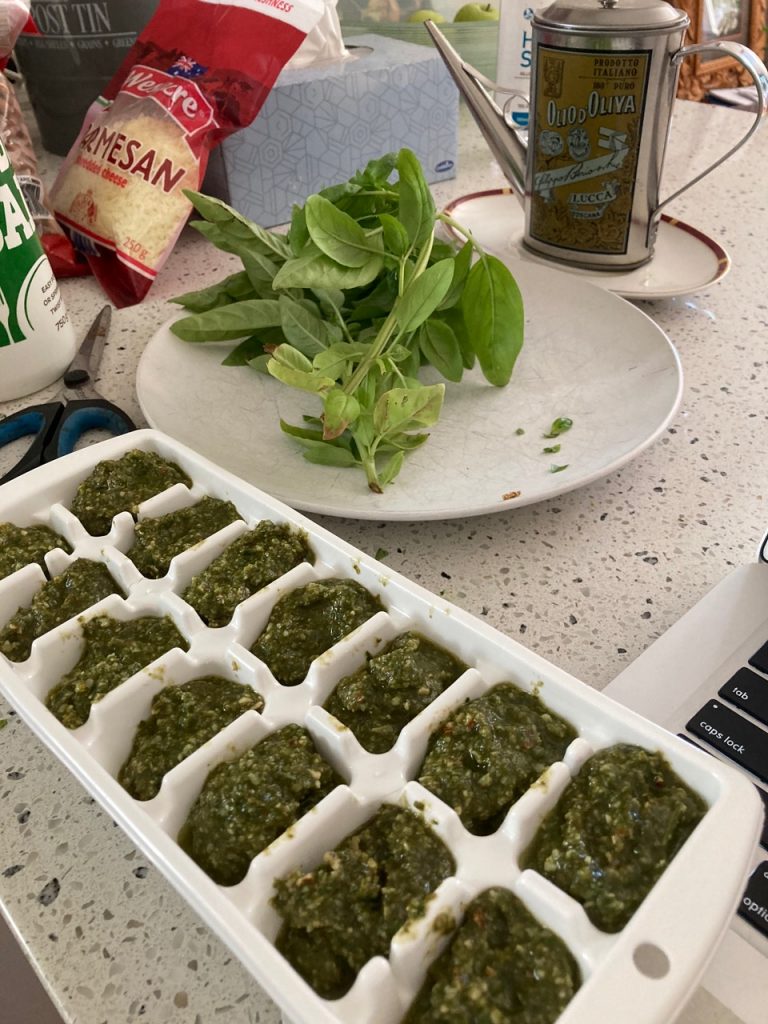 After I came home and emailed the photos, I had to decide what to do with the day. I felt like continuing to work on the quilt I'm making for Patricia, my ex-boss, but Ryan26 had a friend sleep over and she was still in the guest/sewing room.
Hmmmm… I guess this means that it's pesto day.
And that's when I fully realised the beauty of being retired.
There's always tomorrow!
So what if Wednesday doesn't work out for quilt making? There's always tomorrow. Or the next day…
The pressure to Get Things Done by fitting them around my work schedule has gone. It's quite the heady feeling.
I have an abundance of basil growing and I've been putting off making pesto to preserve it. But what better way to start my new life? I gathered platefiuls of it and started work. My hands and my kitchen smelled of basil – one of my favourite smells – and I had a light lunch of pesto pasta with the scrapings from the thermomix bowl.
Usually I'd keep going, processing it until all the basil was used, but meh. After I filled all of the ice cube trays and popped them in the freezer, I decided to leave the rest for another day.
There's always tomorrow…