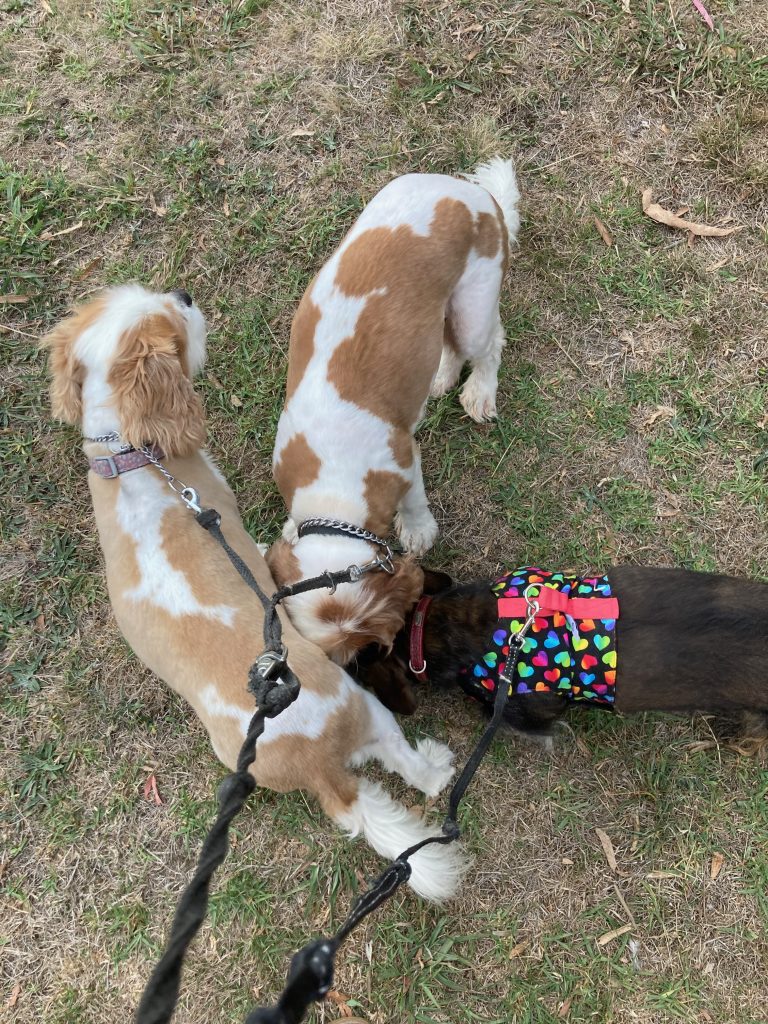 It's an absolute bonus when I can bring the Little Woofs with me on a Little Adventure! This month's Little Adventure was extremely close to home – it only took about 10 minutes to drive there. I've been here 6 years and have never taken the time to go and have a look, but yesterday was the day!
Now that I've decided to pick up a few days' CRTing, I woke up Monday and thought, "What if I get work for the rest of March and miss out on my Little Adventure? I knew I had this day free, and though the siren call of the quilt with literally 5,000 pieces was calling, I decided to throw Poppy, Jeff and Scout into the car and go and see this park.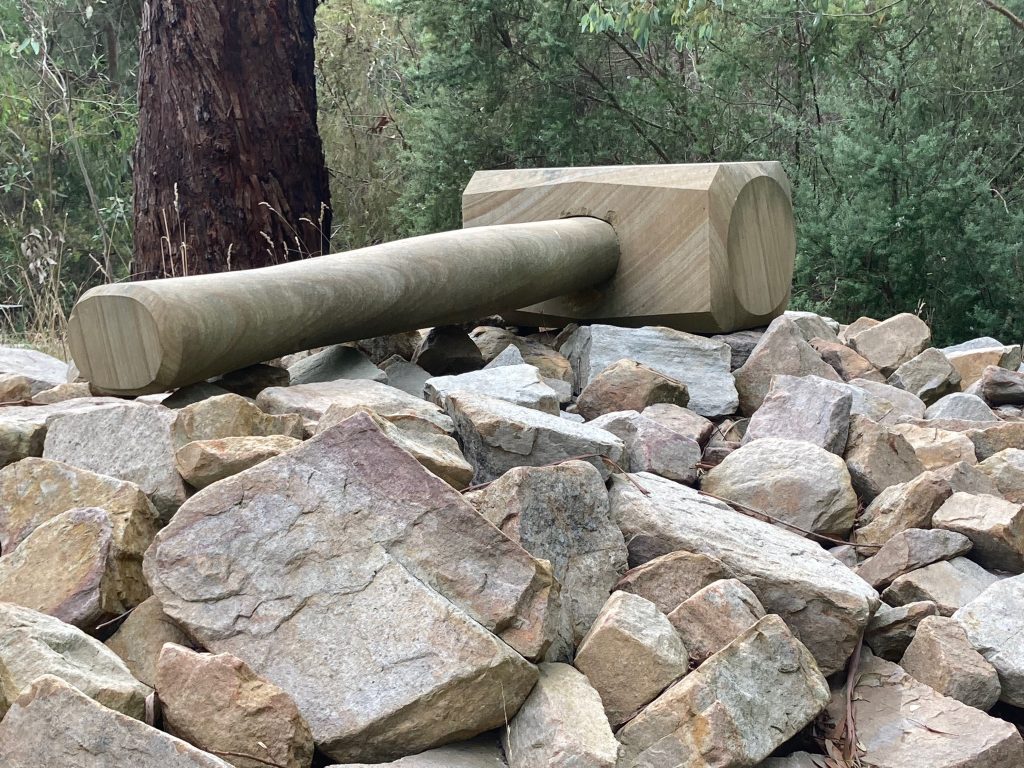 The McClelland Sculpture Park is set on 8 hectares of bushland. It also has an indoor gallery, but because I had the Little Woofs with me, I didn't bother to go into that. There was plenty to see in the grounds alone.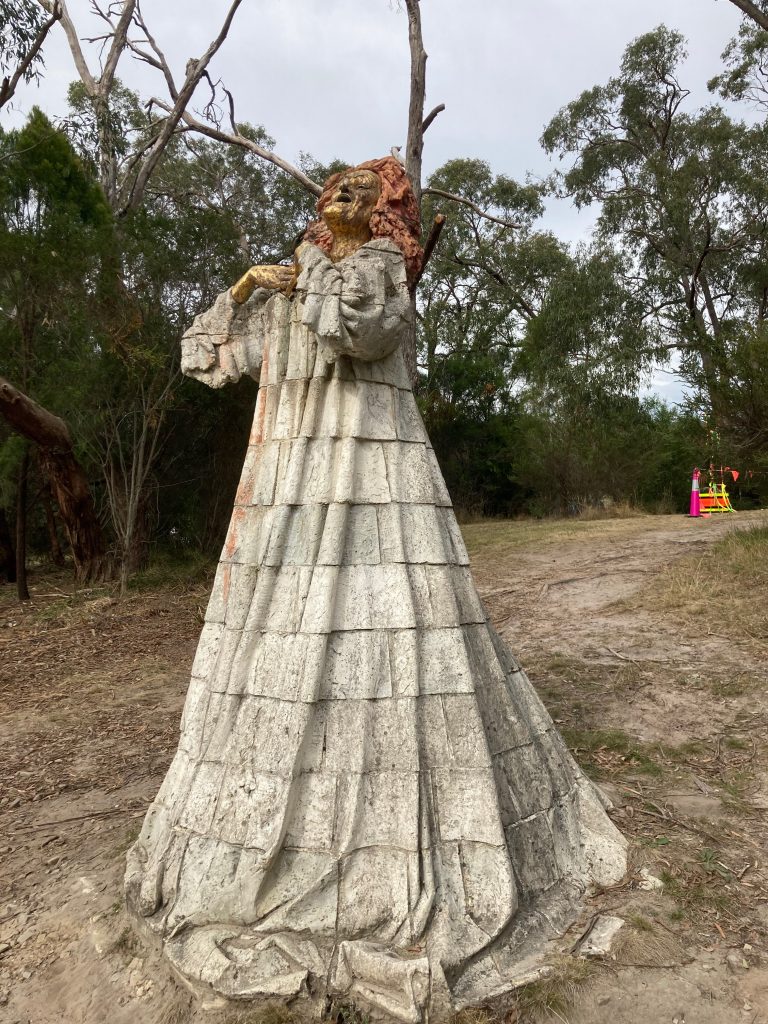 We wandered around, with only a couple of other people that we saw from a distance.
The photos I'm showing are only a small sample of what's there – these were the ones I liked the most.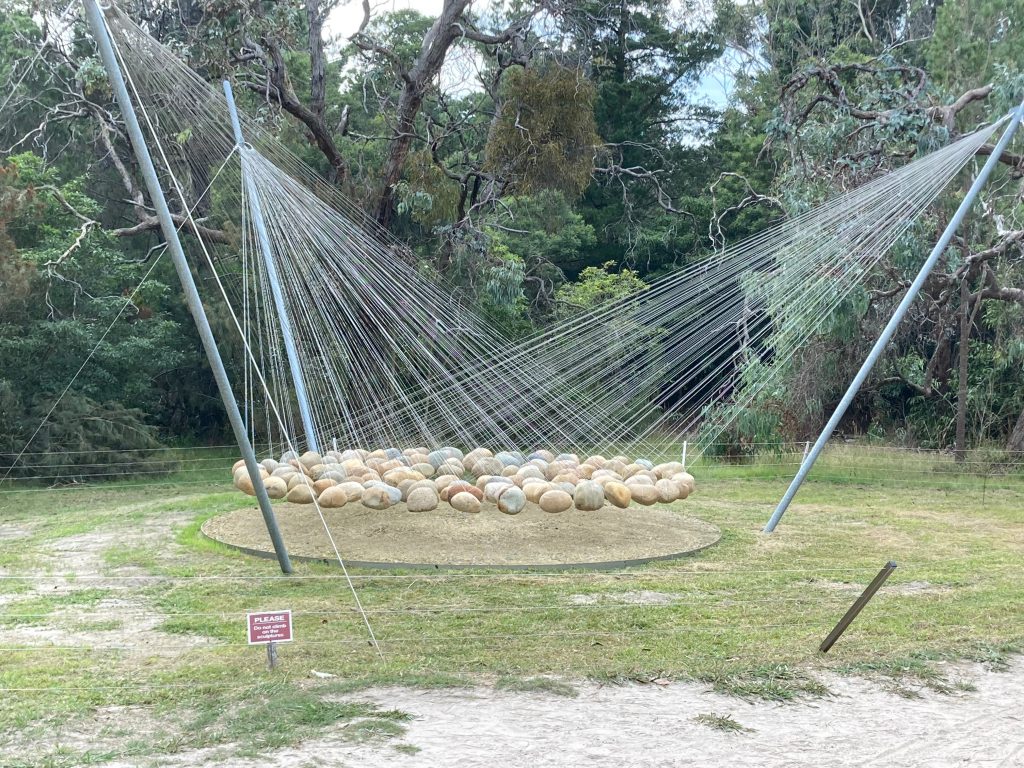 This one is probably my favourite. I rounded a curve in a path and there it was. It's fabulous.
I don't know if you can tell in this photo, but the rocks aren't sitting on the ground.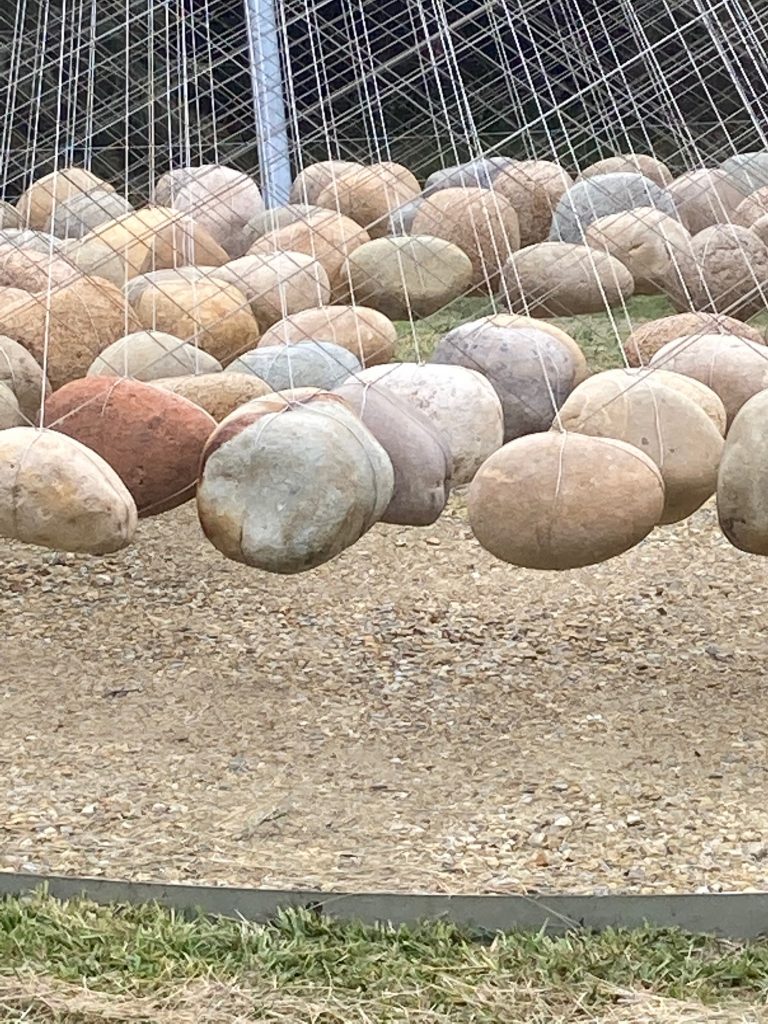 They're suspended. So beautiful.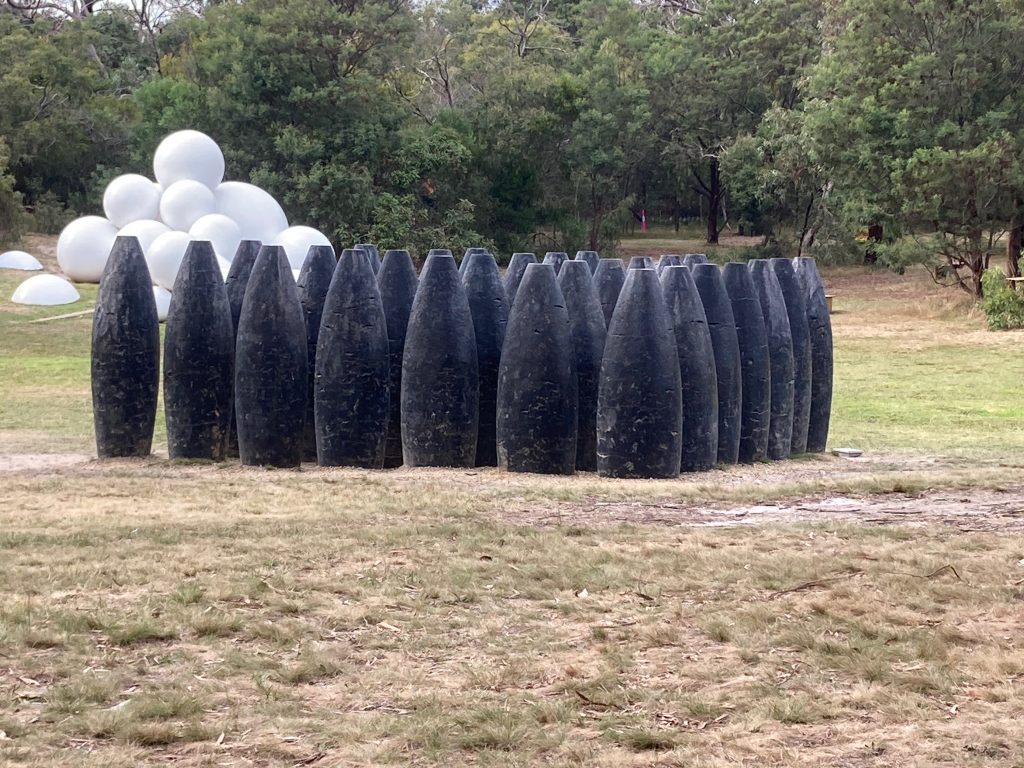 I took a photo of this because it reminded me of the Buddhist burial ground we saw in North Korea.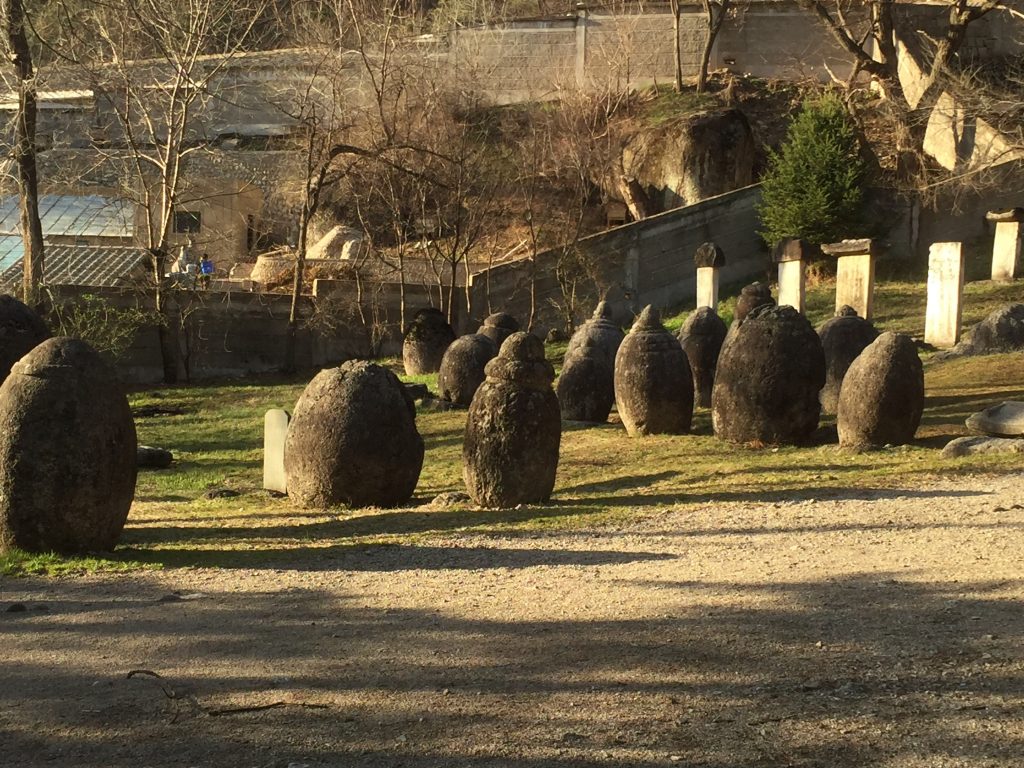 See? Obviously they're not exactly the same but there's a definite similarity. I took this on my walk when I was totally alone on the side of a mountain in the middle of North Korea.
Life offers some surprising things sometimes, doesn't it?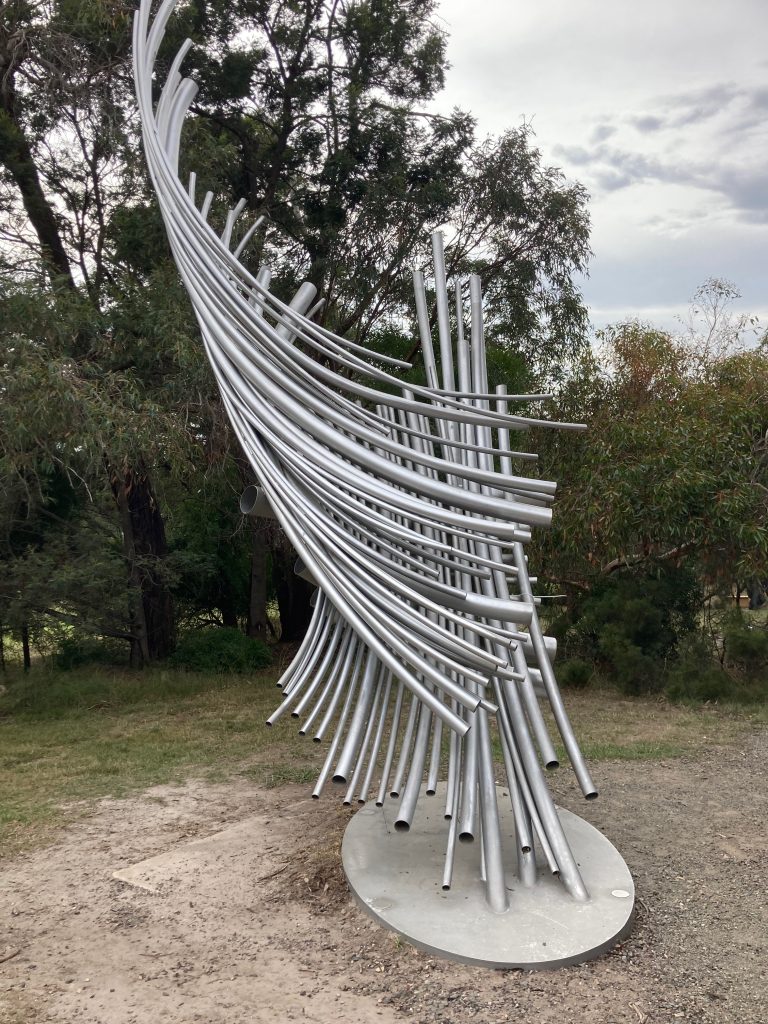 I wish this came with a soundtrack, because this piece emits sounds.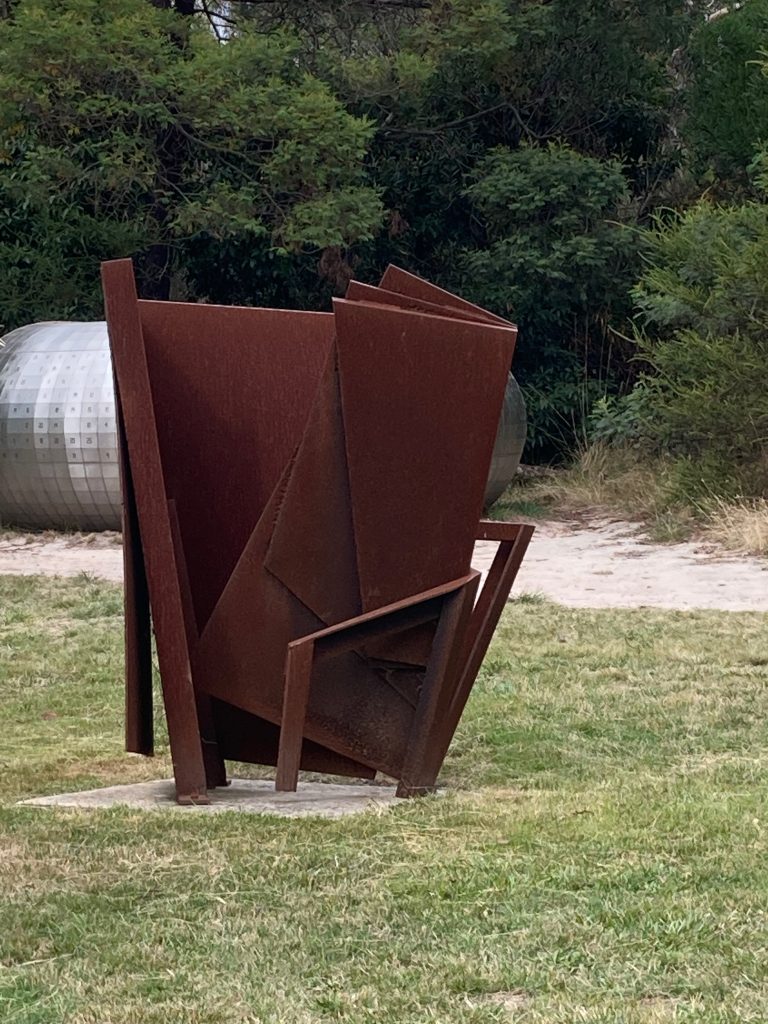 The sculpture park has a boundary with a busy road, so at first there's a constant hum of traffic as you wander through.
But as you meander further into the property and the bush surrounds you, the traffic noise fades and all you can hear are birds.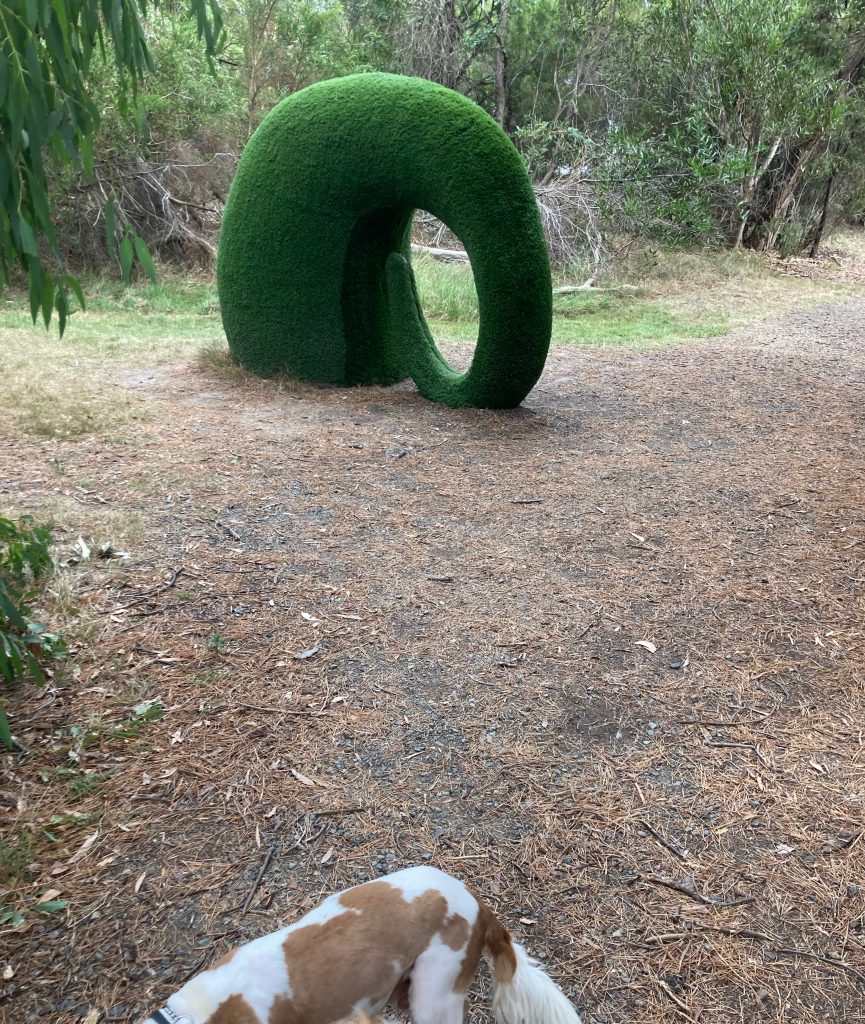 The Little Woofs loved it. So many smells! Kangaroos, wallabies, foxes… you name it, they were sniffing it.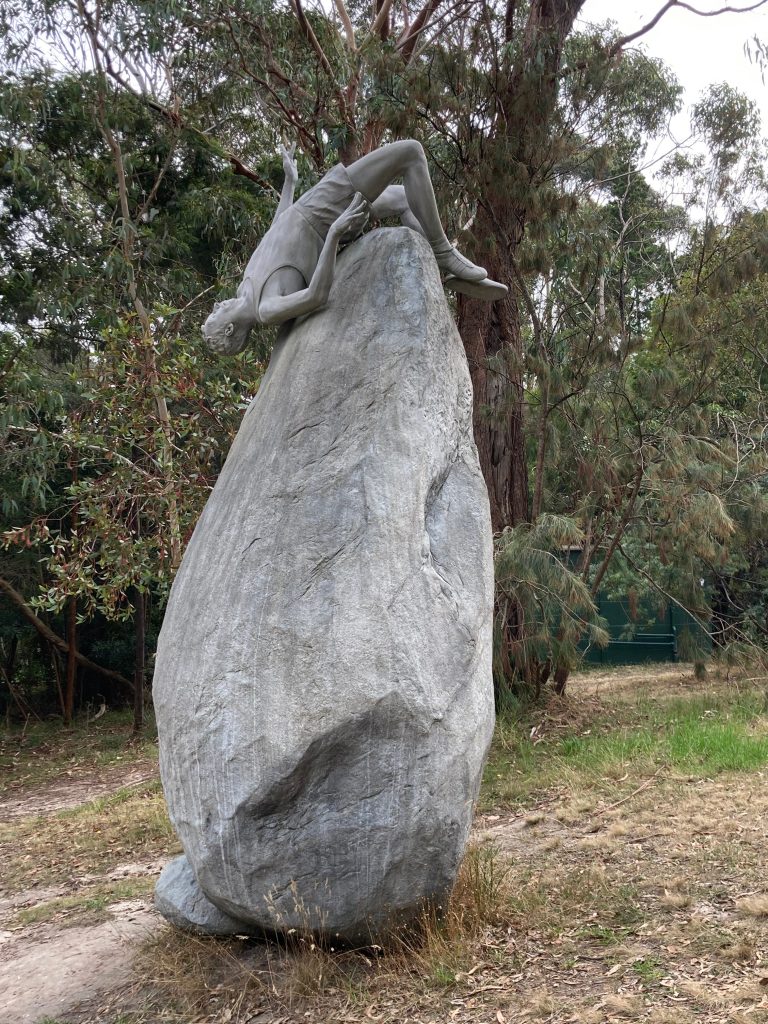 There's a nice blend of abstract and more naturalistic sculptures.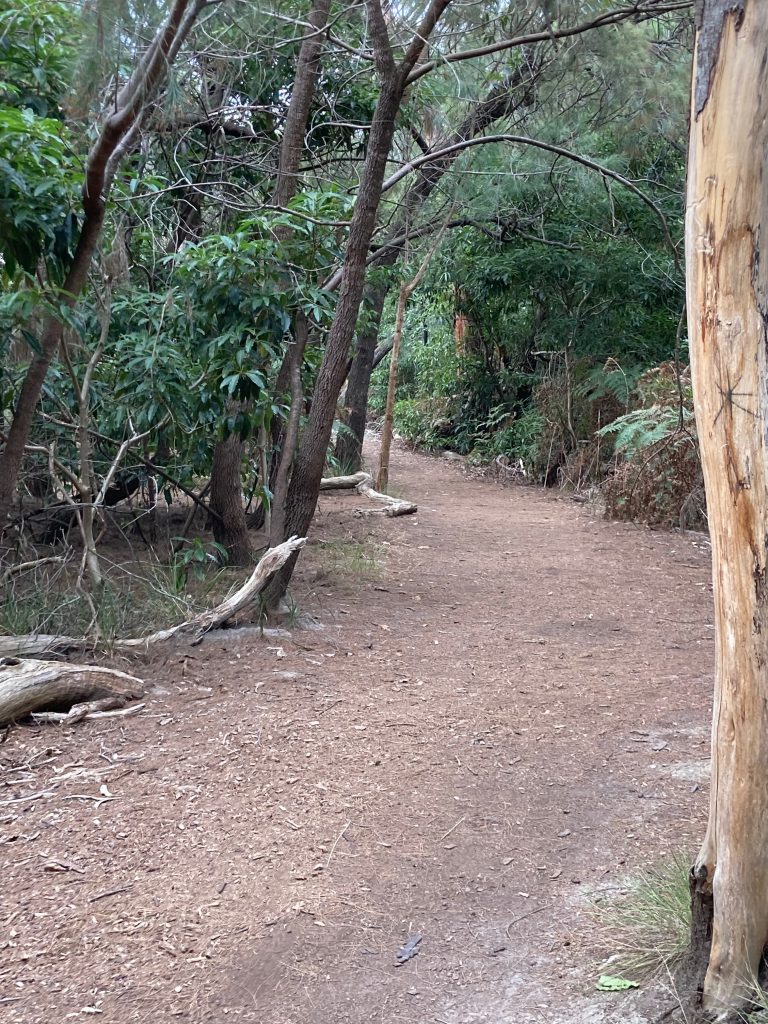 There are peaceful paths wending through the property, with artwork popping up, sometimes when you least expect it.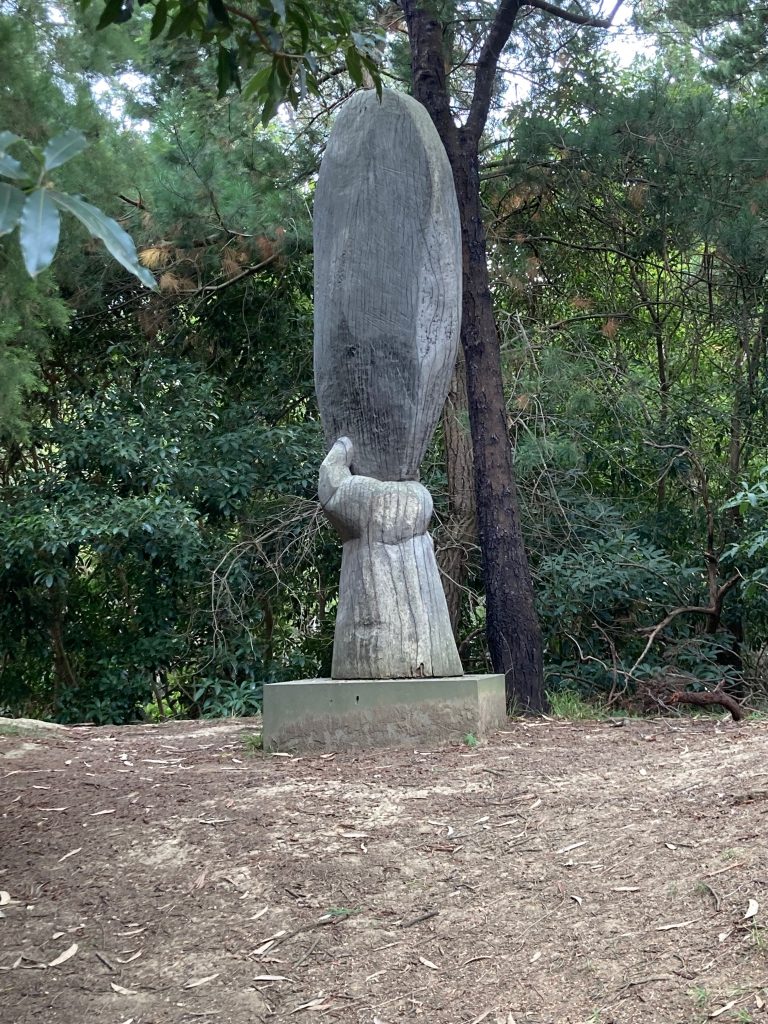 This one was tucked in a little glade.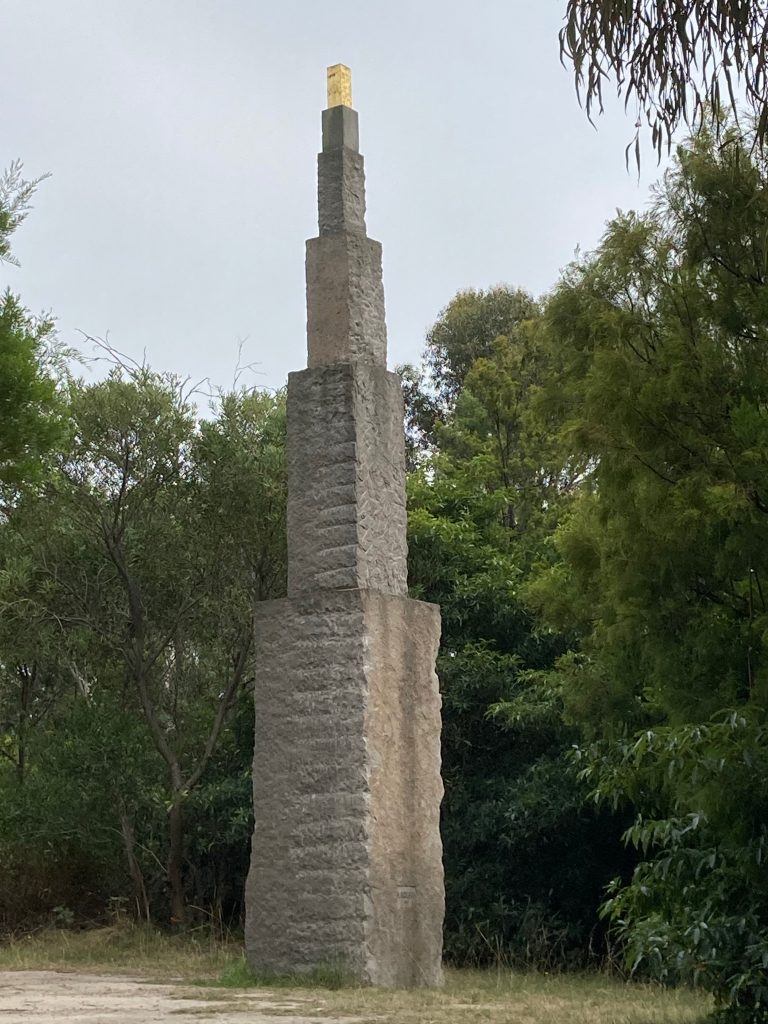 This one reminded me of the Eureka Tower in the city.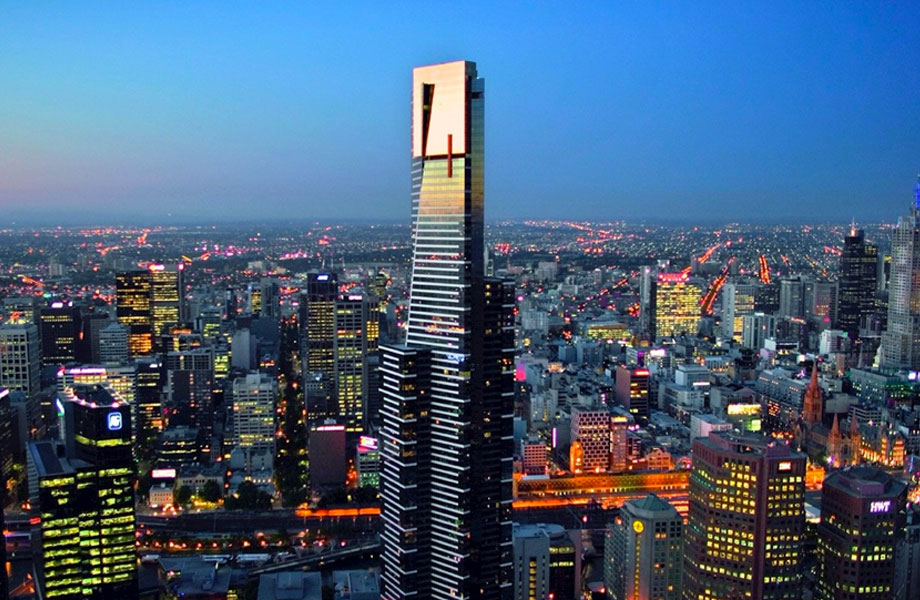 See? Practically identical!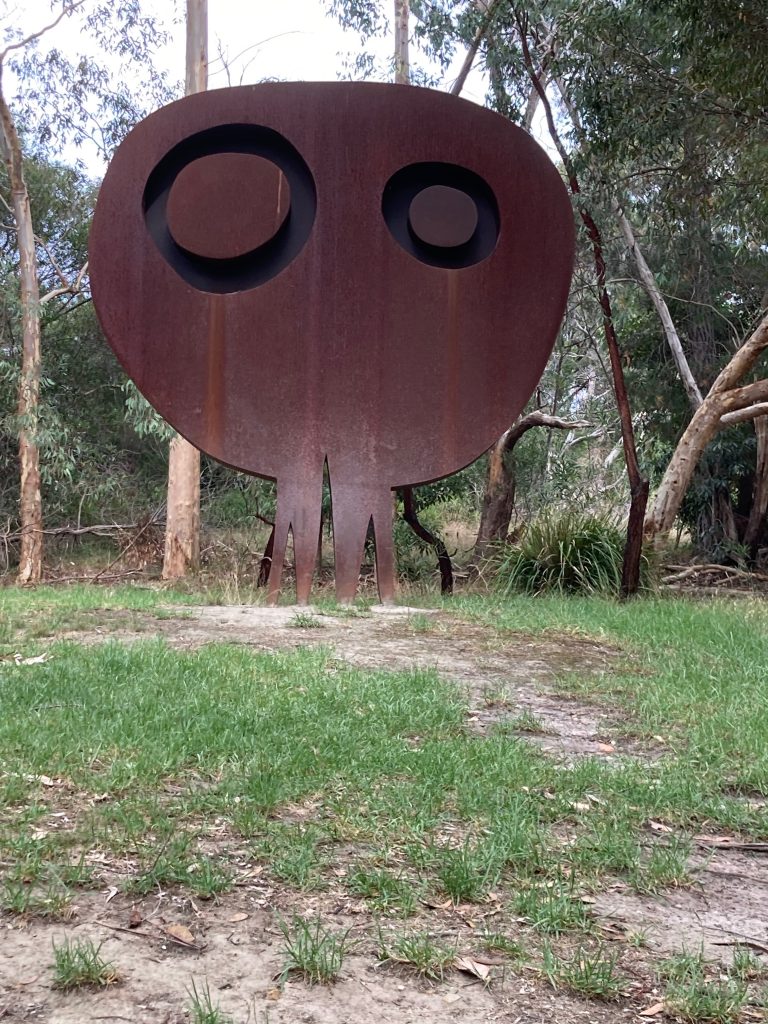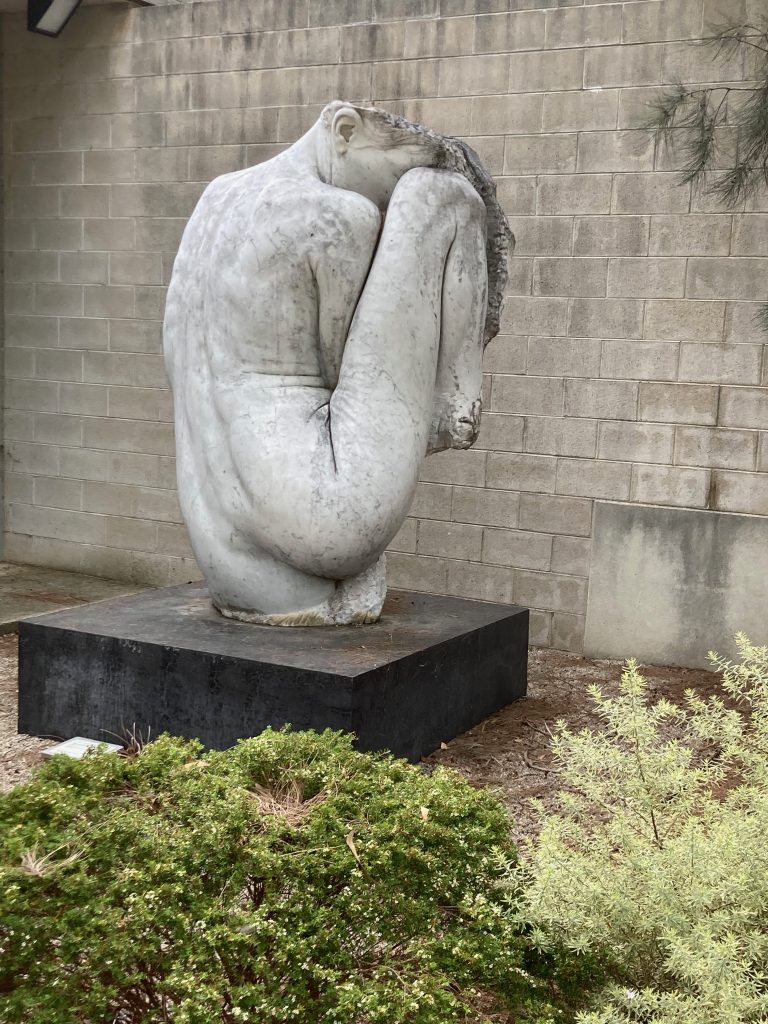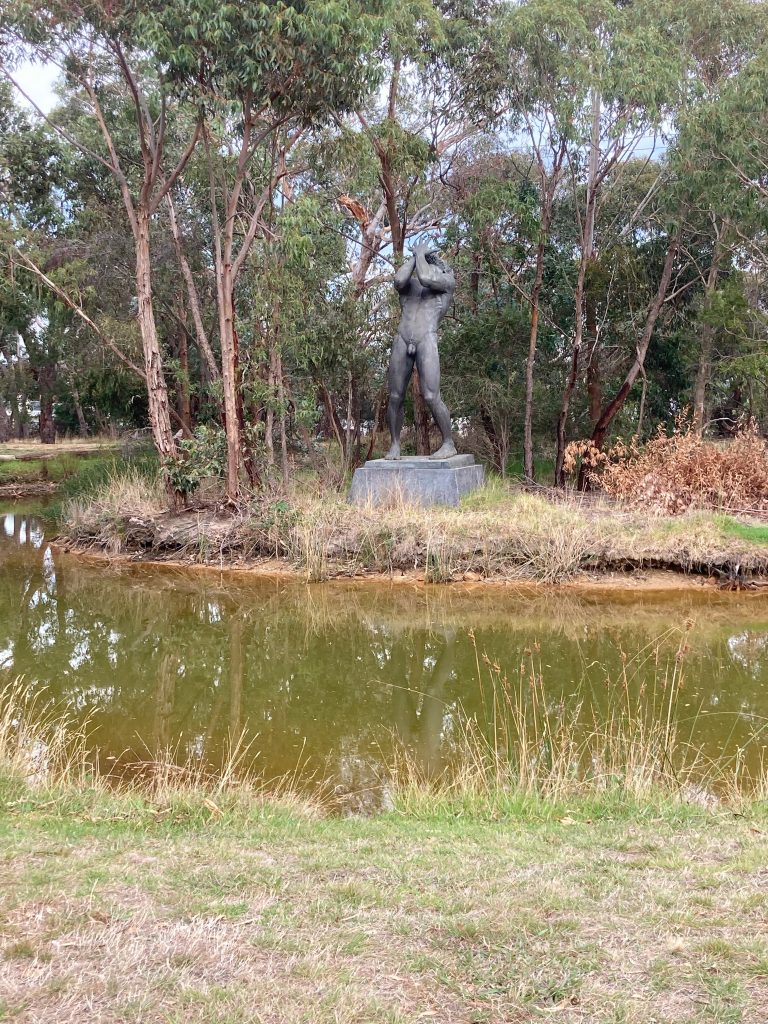 They've popped this poor guy on an island. Here's a close-up: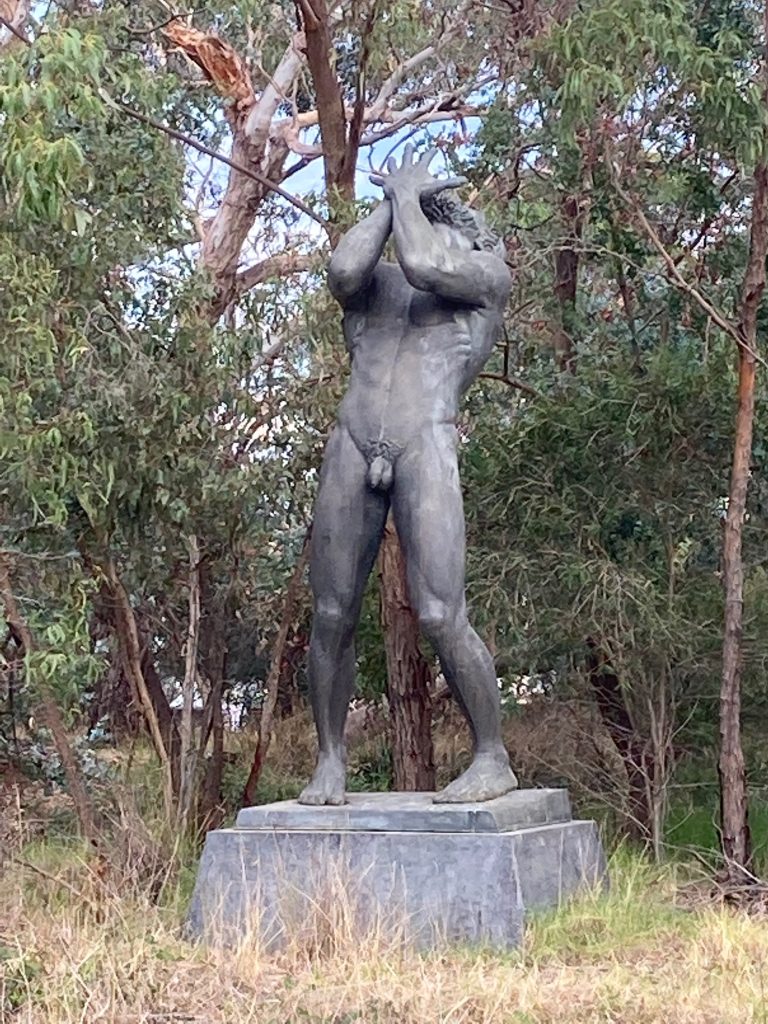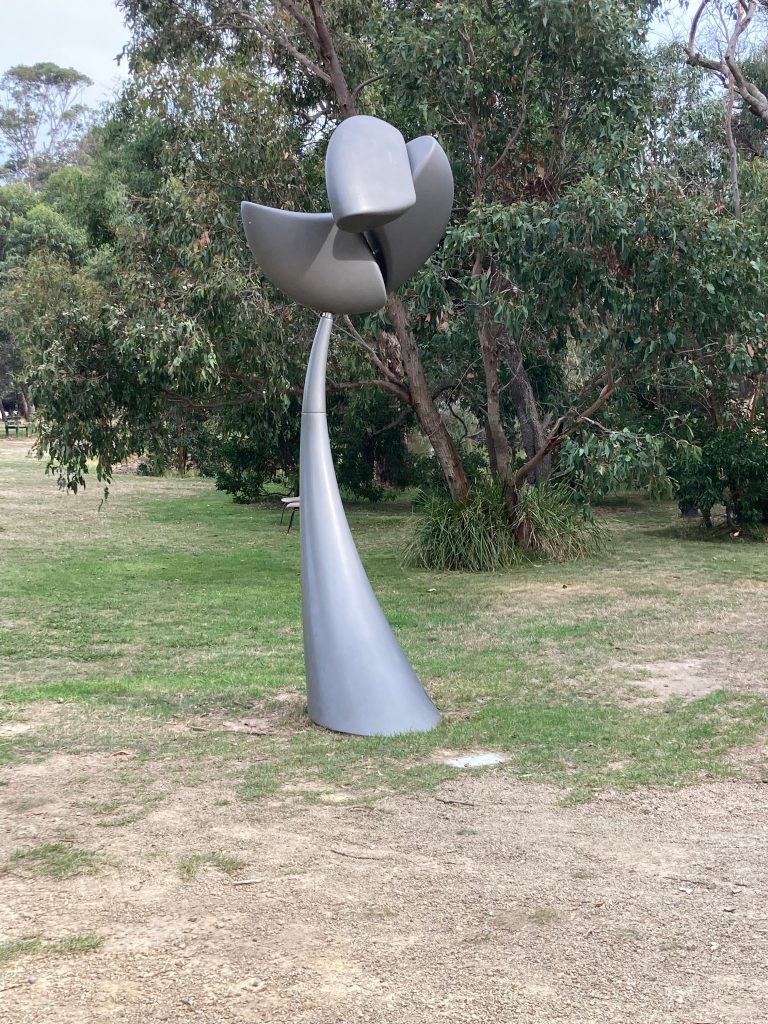 This was a very time-efficient Little Adventure. All up, it took just a couple of hours from go to whoa.
I'm very sure we didn't see everything that was on offer, but that only means that we'll have to come back again.
Dad joke of the day:
I used to have a job cutting holes for trapdoors in theatres.
It was a stage I was going through.