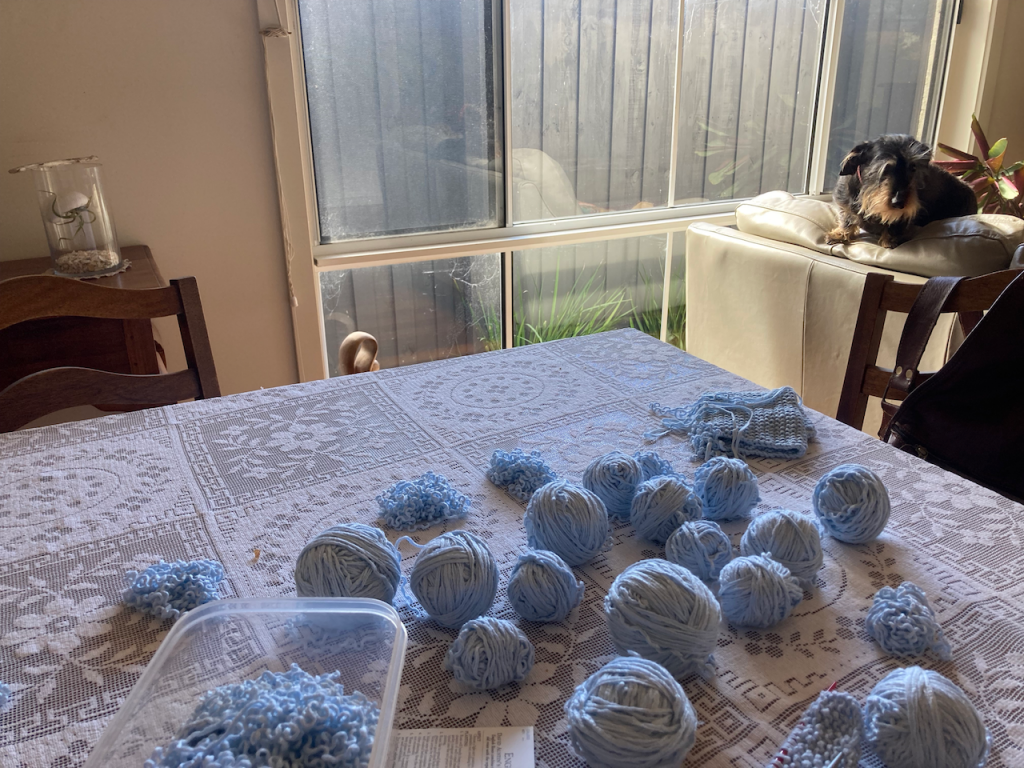 In 2010 I fell in love with a knitting pattern and made a top out of hellishly expensive bamboo knitting tape. It had a drape and sheen that was amazing. I'd made a trip to Camberwell to a tiny shop called Sunspun and they had a pink top on display. I loved it. But the pattern book was $40. Yikes!
A blog reader pointed me in the direction of the Rowan website, where I found it on their 'Free Patterns' page. I bought the bamboo tape and made the top.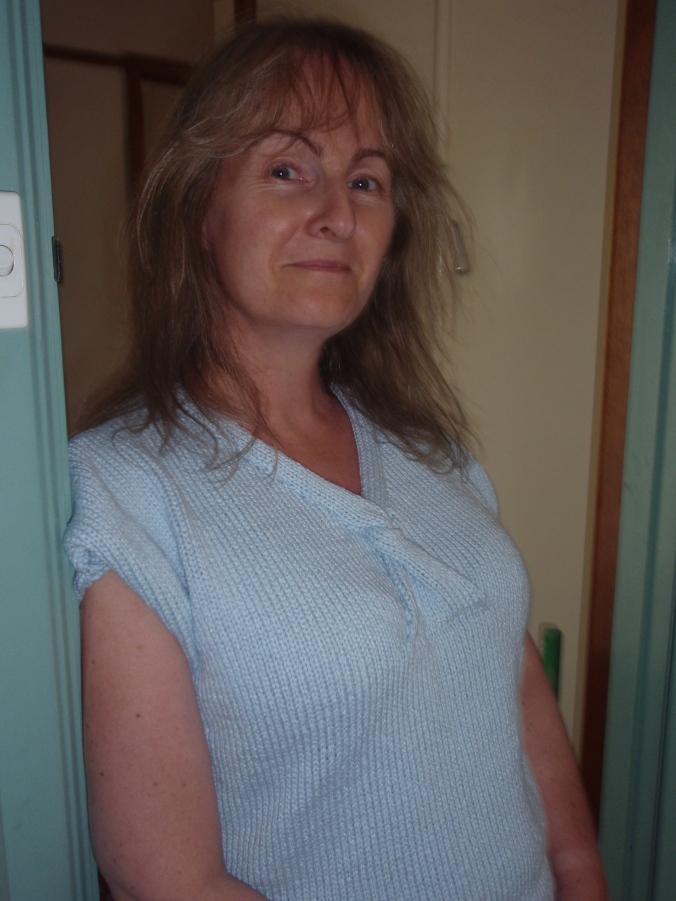 There I am in 2010 with the finished product.
Which, after only a couple of wears, languished in a drawer for the next 11 years.
It looked ok on its own … but it looked AWFUL if I wore anything with long sleeves under it and it was too heavy to wear in summer. Turns out, that beautiful top was a total white elephant.
"One day I'll unpick it and use that bamboo for something else," I thought. For 11 years.
Turns out that lockdown is a perfect opportunity to Get Things Done.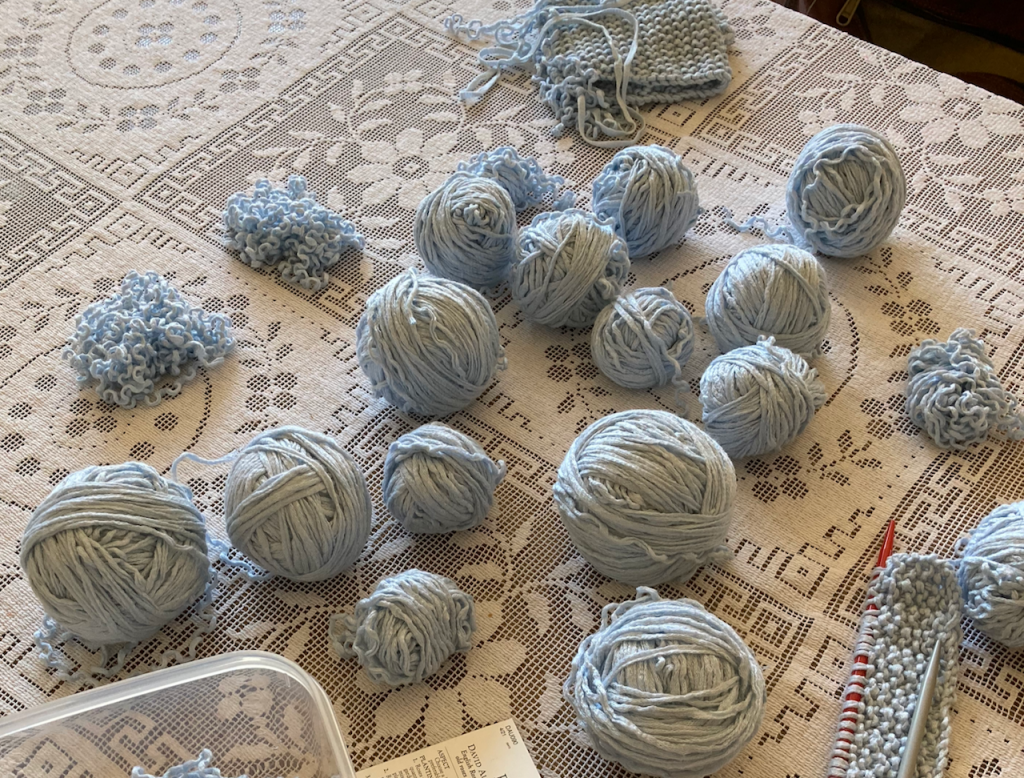 The sheen on these balls of bamboo tape is beautiful. Turns out I wasn't able to salvage all of it – apparently I'm very thorough when it comes to sewing things together and I had to cut some of the seams, resulting in lots of reject bits.
But now I'm happily knitting washcloths to be given with the home-made soap I make for presents. I like having things like this tucked away that I can give when people pop by. The bamboo is beautifully squashy and smoochy so I think people will really like using them.
I'm pleased that I'm not wasting Past Frogdancer's money by continuing to ignore this top. In 2010 I still had 3 kids at secondary school, I was paying off the mortgage and life was still very pinched when it came to finances. Buying this yarn was an expensive decision. Although I won't be enjoying it, I know that people dear to me will be using them for years.
And the best thing? Once the washcloths get worn, they're able to be thrown into people's worm farms, compost bins or even buried in their gardens. The yarn is organic and the worms will eat them and turn them into fertiliser for the garden.
Though that won't be for a while. I knitted 5 or 6 cotton washcloths for this place when we moved in 5 years ago. I use them in the kitchen instead of buying sponges. Five years later after continuous use – still going strong. The worms in my worm farms will have to wait a little longer before they get those tasty treats!