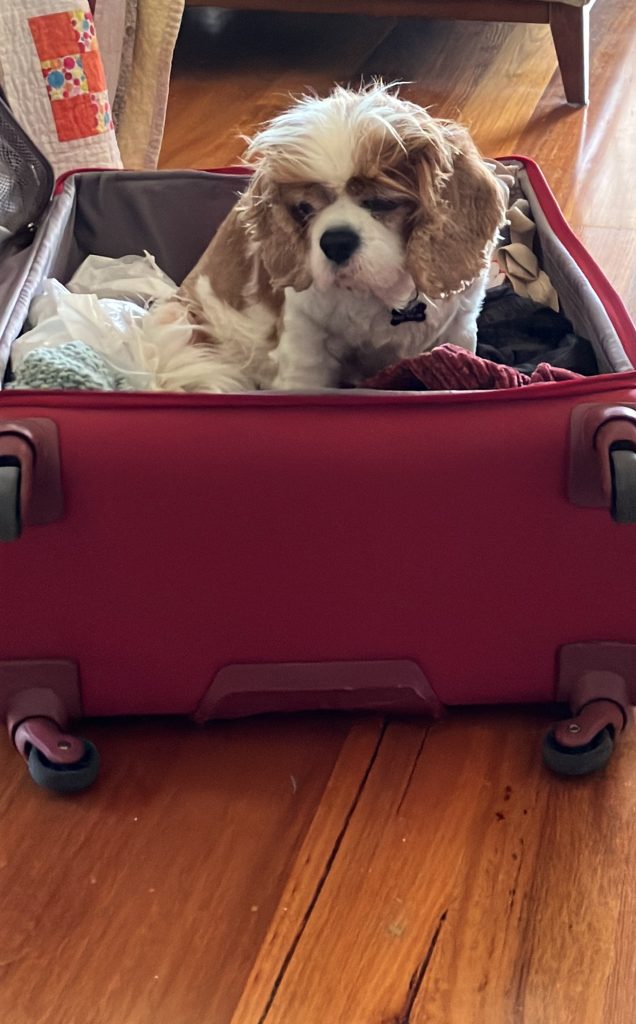 From the moment the taxi pulled up at the hotel to take me to Ushuaia airport, my luck ran out. I was running low on Argentine pesos, so I asked the receptionist to confirm that a taxi would take a card instead of cash. I already tried Uber, but none were available.
I got to the airport, then had an argument with the taxi driver when he wouldn't accept my card, OR all my Argentine plus Chilean pesos for the fare. There was a lot of "I don't speak Spanish; this is all the money I have" and lots of Argentinian head shaking and muttering.
Finally, he relented and took the two types of pesos – I grossly overpaid him but I didn't care – and I grabbed my suitcases and went into the terminal. It didn't matter that I had no cash for Chile – in a few hours' time I was going to be in and out of Santiago airport in an hour. I'd filled my (once pee bottle, now water) bottle with water before I left the hotel and eaten a hearty breakfast, so I could exist on plane food until New Zealand.
I strolled in, walked past a café and there, with his side to me, was SamFrank. Ugh. After the taxi driver thing, I was in no mood for more bullshit, so I turned my head and pretended to be very interested in a shop as I walked around the corner and found a seat. There was NO WAY he didn't see me, but he clearly didn't want to talk to me either. Phew!
I whatsapped the group. "SamFrank is here at the airport. We both pretended not to see each other."
Corinna messaged back: "He's probably right behind you."
Turns out Ming was on Corinna's flight into Buenos Aires, both in the same row. Ming was still in her yellow jacket. It was nearly 27C.
Everything on my itinerary was going to plan. I was in and out of Buenos Aires airport like a dream. It was when I hit Santiago that it all went to shit.
If I'd just had carry-on luggage, everything would have been fine. But my plane landed at the same time as around 47 other planes and I had to queue for over an hour to get my suitcase. When I got to the check-in counter to get to Aukland, they wouldn't let me board, even though I was there an hour and a half earlier than the plane was scheduled to leave.
It was one in the morning. I was ropeable. They put me on a flight that was leaving 24 hours later. They told me I had to go to Air Argentina to get them to book a hotel room because my previous flight was late. (It wasn't late, so I knew they wouldn't help. It was all the fault of the airport itself.)
It was the middle of the night. My eyes welled with tears… and then I remembered my Australian travel agent's stuff-up.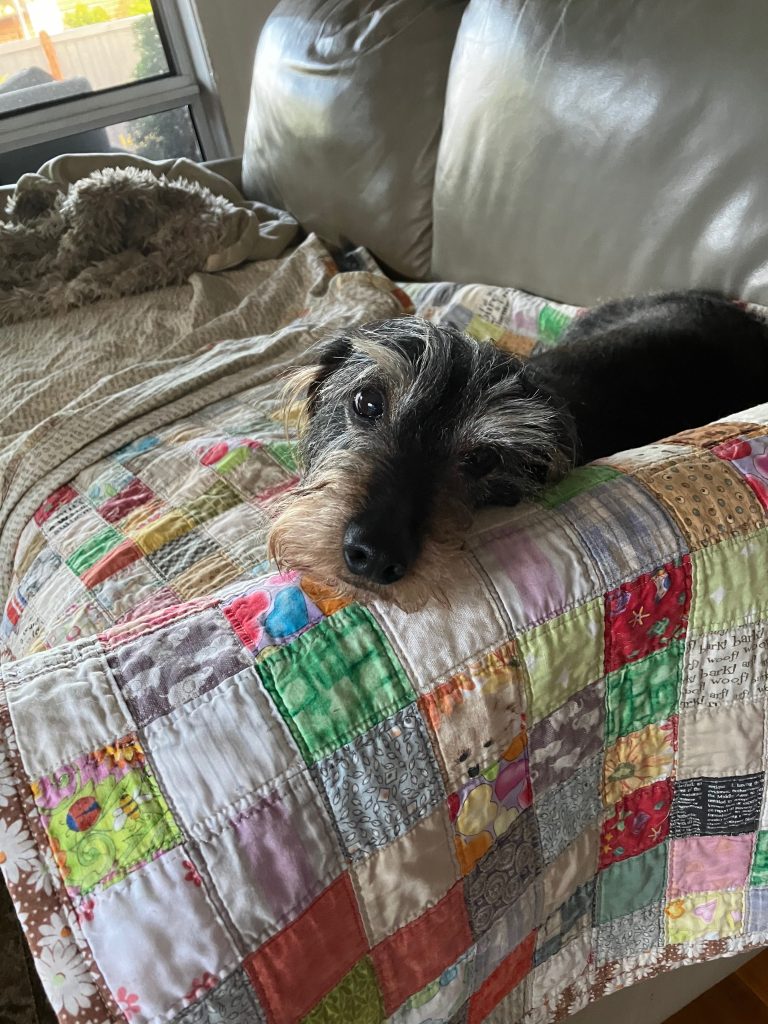 In a previous version of this trip, I was supposed to stay in Santiago for another night and day. That had changed. But she forgot to cancel the booking at the Pullman.
Fortunate Frogdancer made a brief comeback, right in the nick of time. WHO JUST HAPPENS TO HAVE A ROOM BOOKED IN A CITY WHERE THEY'RE UNEXPECTEDLY DETAINED?????
Me, that's who. My tears dried instantly. I walked downstairs, haggled with a driver who would accept a card payment, and then I was whisked to a luxurious bed for the night. Check-out was at midday, too, which was a bonus.
Next morning I had a huge breakfast, then secreted three bread rolls in my pockets. I was going to get to the airport (after I had a nap in my room until midday) and I was going to do a Tom Hanks in the terminal. Goddammit – I wasn't going to miss that plane again!
I had 3 bread rolls, 2 packets of peanuts from previous flights, 3 packets of chocolates from the ship's welcome package, and my huge wee bottle was full of water. I had my iPad with plenty of books. All of this was more than enough to sustain me while I waited 12 hours for the plane!
By 2 PM I had my precious boarding pass. I found a seat, put my suitcases in front of me, pulled out my iPad and began to read. Two and a half books later, my flight was called. I made it up to the boarding gate… where my flight was delayed for 3 hours.
I got to Aukland with 40 minutes to board. When our carry-ons were being checked, mine was pulled out.
"Stand over there, I'll check it shortly," the guy said.
Five looong minutes later, he pulls out my tube of sunscreen. "Oh, it's 100g. It looked bigger on the x-ray," he said.
Bloody hell.
I make it onto the plane and fly to beautiful Melbourne. I also picked up a mighty fine deal on the duty-free as I went through. 2L of gin for $60. Not bad.
At the airport, I sat myself down on the Skybus and asked if it went to Frankston. No. I had to get off at Southern Cross station and get a train home. But it was ok; this was my plan B. I had my Myki with me in case this happened.
When I got to Southern Cross, I couldn't see a Frankston line train scheduled on any platform. Weird, but oh well. I'll just take a train to Richmond and swap from there. No problem. I love dragging these cases around.
Richmond. Every other train line in Melbourne was running through, but not Frankston. FINE. I'll just take a Dandenong line train to Caulfield nd jump onto the Frankston line there. Sheesh!
To pass the time, I sent penguin videos to people, letting them know I was back.
I roll into Caulfield station. I hear a garbled announcement, "Buses garble arble Mordialloc." Bloody hell, was I ever going to get back home?
They were doing works on the Frankston line. Buses instead of trains between Caulfield and Mordialloc. Lovely! I needed an automobile to make up the whole 'Planes, Trains' set. I wheeled my suitcases to the back of the bus and sat there as we made the long trip down Nepean Highway to Mordy station.
Then, after a long wait, I rode the train to my station. I wheeled my suitcases the short way back to my gate. I was home – only 27 hours late.
I clicked the gate latch. Poppy and Scout went NUTS. Ryan27 let them out and the three of us had a rapturous reunion at the front gate.
I went inside. Tom30 had come over to see me and he was sitting on the couch with Jeff sleeping on his lap. I let Jeff smell my hand. Three deep breaths, then he sat up, blinking and looking around. Then he saw me. Another rapturous reunion.
The boys said they were pleased to see me, too, though they didn't follow me around like the dogs did, not letting me out of their sight for days.
Home!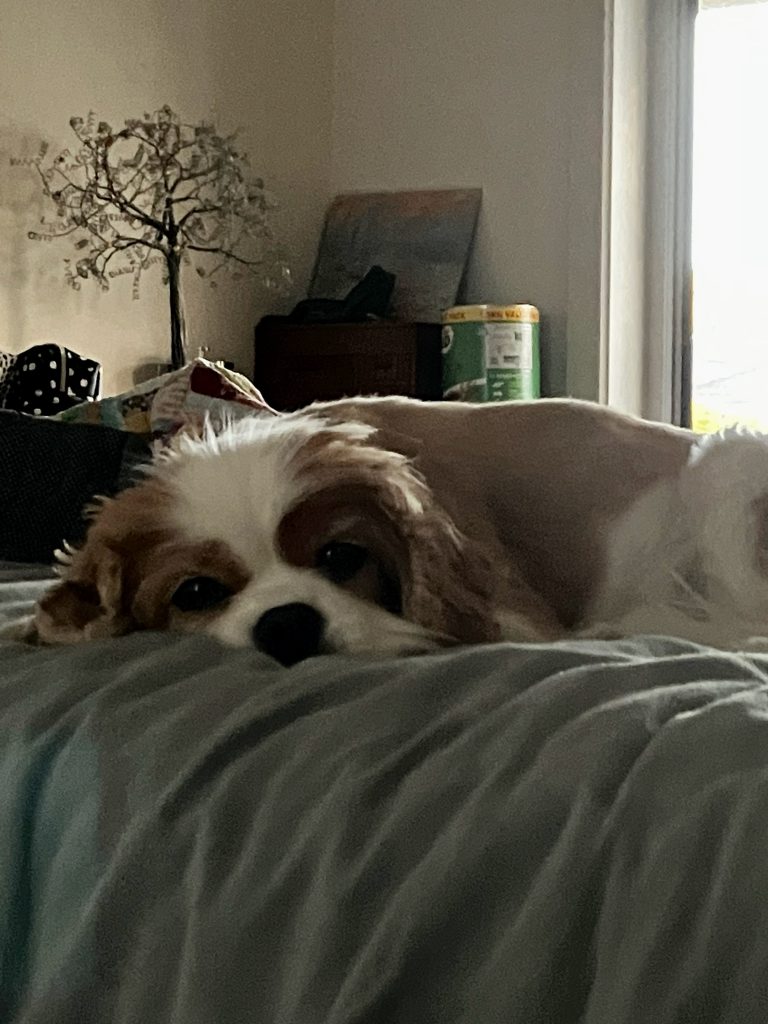 This, my first trip overseas in 4 years, has tested me physically and mentally. This is the first time that I've travelled by myself, without a friend waiting for me at the other end. 
I don't speak or read Spanish, and both Chile and Argentina are Spanish-speaking nations. I knew I'd be fine on the cruise, as English is the language used there, but getting there and back had its challenges that I had to solve by myself, or with the help of new friends or kind strangers.
How fortunate I was to meet such lovely people in my YPT travel group. I was the oldest person in our little group by far, yet they embraced me into their lives and we experienced this whole amazing thing together. 
I was definitely not expecting this. When I saw, from our Facebook group, that everyone was in their 20's and 30's, I downloaded 22 books so that I'd have something to occupy myself with when we were onboard. 
Turns out I didn't need them. I'm only up to book 7. We had wonderful conversations, in-jokes and so much fun. These travellers are definitely able to look past the exterior of someone and deal happily with the person within. That's pretty special, I think.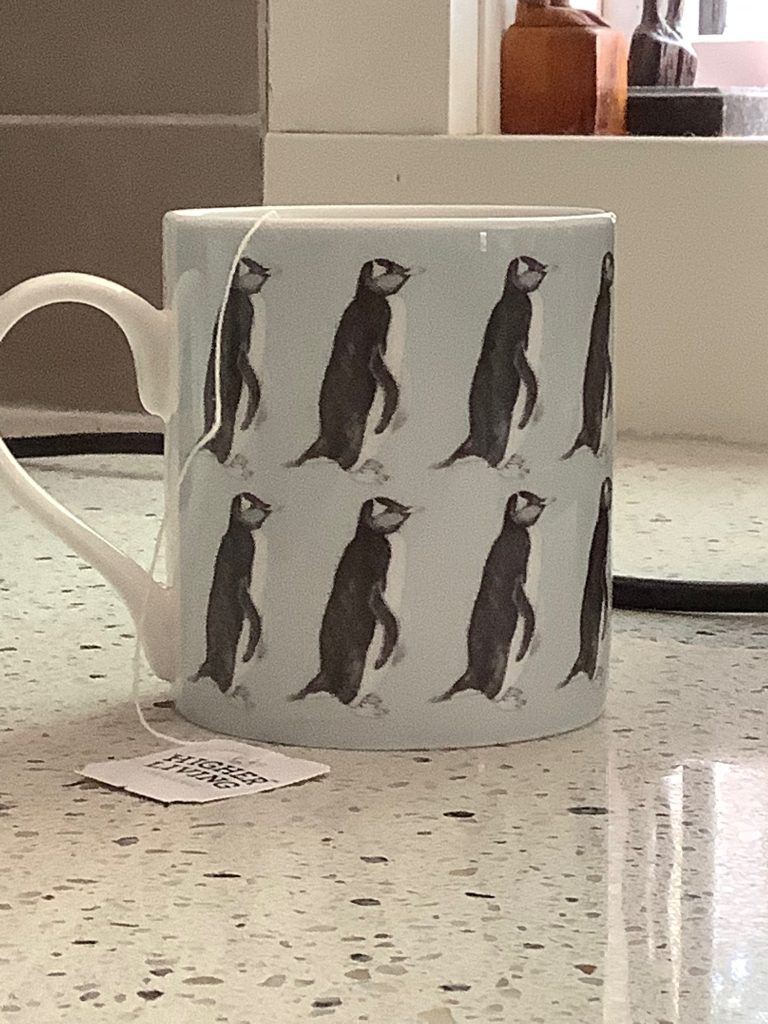 Everyone who knows me is aware that I don't have a love for exercise. To me, going for a walk only makes sense if you have a definite purpose in mind, while as for going to a gym? Forget it.
There was only one walk that I didn't do on the landings, and that was on the first day when I was still paranoid about my level of fitness. After that, I did everything that was put in front of me and I'm proud – and slightly surprised – that I accomplished every single one. 
Of course, the Polar Plunge is the pinnacle of this. Even disgustingly healthy people opted out of that one! 
A trip to Antarctica was always going to be special. It's such a wild, desolate and relatively untouched part of the world. But when I add these other, far more intangible things, this is a trip that is vastly different from anything I've done before.
This is the reason why I focused so hard on retirement. There are so many amazing places to see and different things to do. I want to be able to see and do as many as I can before my time runs out.
I hope you enjoyed seeing Antarctica through my eyes. Let's hope that it won't be another 4 years before the next trip!
To end this series about Antarctica, please enjoy this fun video that Charlie from America made about our trip. Everything in here (except the orcas) I saw as well, but he's much better at putting everything together.
Thank you for coming on this trip with me.