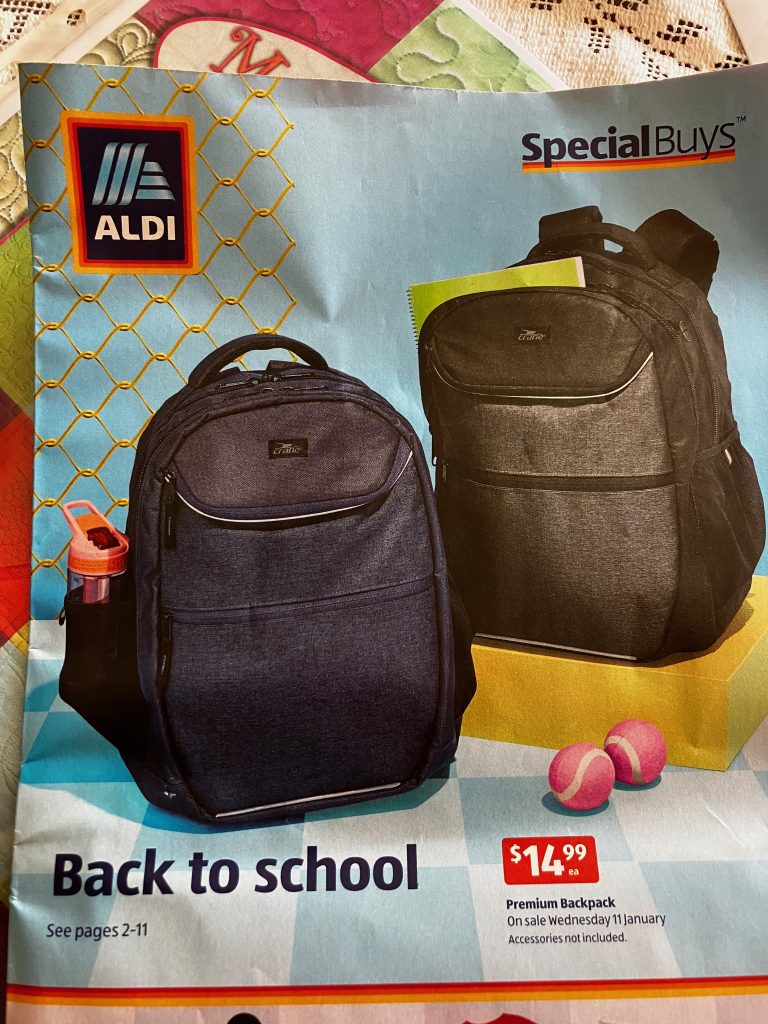 What's top of my mind: I accidentally agreed to work full time in term 1.
I didn't say yes and I STILL got the job.
When I was in Ushuaia I was asked to work term 1 at a different school, teaching English and Drama full-time. I was so proud of myself when I said no. I was determined to never work full time again. My plan was that I was going to work 1 or 2 days a week, only accepting short-term contracts of 3 weeks or so.
Two days after I got back, I received a panicked message from the Daily Organisers at my school. They were all sitting in the staff Christmas lunch on the 2nd last day of the year when it dawned on them that they hadn't covered a guy who was going on Long Service Leave for term 1.
They were beside themselves. It's very difficult to find someone at this late stage of the year and unless I agreed, it was going to be a huge problem for the school. They thought that I was still in Antarctica, so they were googling what the time was there, and saying, "It's 11:30. You never know, she might be looking at her phone…"
When I answered back straight away from my couch in Melbourne they were very impressed with the internet in Antarctica! But as I read the message I was torn. I was serious when I told everyone I wouldn't do another long contract. I found the loss of freedom for weeks on end to be hard. But I could also feel for the Daily Orgs… And also, I was just back from an amazing and expensive holiday. Working for 10 weeks would give me the cash for another one…
Plus they were offering holiday pay or being paid as a CRT. Holiday pay, eh? Being paid 12 weeks but 'only' working 10? Hmmm…
So I typed back a message asking about which option would pay more. (I'm not a charity!) Then I thought that might sound rude, so I sent a smiley face after it. Apparently, they looked at each other, with one saying, "A smiley face? That means YES."
Their next message was telling me that the holiday pay was the best way and thanking me for accepting. I stared at the screen in disbelief. I didn't accept! I was just asking for information.
But I knew that I'd want to go somewhere in 2023…
So I let it slide. Friends and family have already told me that I can't whinge about working. "You've done it to yourself!"
But I tell you what – I'm taking term 2 off.
Where I've been: Gardenworld.
Ryan28 kept the important things alive while I was gone. Himself, Poppy, Jeff and Scout. But my hanging baskets? Not so much. I've spent a month trying to revive them, but yesterday I realised that I was sick of looking at ugly.
Today I'll be chucking out the old plants and making the place look pretty again.
Where I'm going: England and Ireland.
Woo hoo!!!!!!
An hour after I finished my Antarctica blog posts, I began researching where to go next. England is my soul's home. It's where my family comes from, (ranging from my paternal grandfather to 6 generations back on my mother's side and everything in between), and I absolutely adore English history.
Now that I'm in a position to be able to travel every year, I can revisit England and also see other parts of the UK that I either skimmed through when I was there in 2015, or I missed altogether.
I thought of Ireland. Never been there… people say it's terrific… it'd be fun to go from an all-white place to one of emerald green…
So anyway, I booked a place on this tour. If I'm going to see the place, I may as well see as much of it as I can. Plus I can catch up with my friend James, who I met on the tour to North Korea.
I'll be in England before and after the tour, seeing my friends Corinna, Deana and Scott. I also want to sneak off to Windsor Castle to stand on Henry VIII's grave. I was hoping to do that on my birthday, but Windsor Castle isn't open then.
So the Ireland part is locked down. The English parts are still a work in progress. Who knows what I'll end up doing and seeing?
What I'm reading: Really good books.
I ended 2022 with 120 books under my belt and I've started off 2023 with some cracking good reads. I can recommend:
The Way It Is Now – Garry Disher. A crime novel set on the Mornington Peninsula, just down the road from me. The author must live there because the descriptions of the place are utterly real in every detail. I'll be hunting up more of his novels.
The Trivia Night – Lowe. This is an excellent summer holiday read. It's in the vein of Sally Hepworth. It's set in Sydney. Don't read it if you don't like saucy themes.
The Paris Apartment – Foley. Another murder mystery. I enjoyed the twists and turns in this one.
The Bullet That Missed – Osman. I know I'm late to the party with this one, the 3rd in the wonderful Thursday Murder Club series. This one was equally on a par with the first in the series. (Not that there was much wrong with #2…) I read this in a day and I count it a day well spent.
By the way… have a look at my reading challenge on the right hand side of the blog. My rates are due in February and I'll be finished with the challenge of 'earning' back my rates money for 2023 before I've even paid them! Only one more book to go.
What a nice head start I've given myself for the challenge in 2024!
What I'm watching: my Netflix queue.
It was getting out of control, so I'm concentrating on whittling it down.
What I'm listening to: not much.
I mainly listen to podcasts and music when I drive and when I quilt. I haven't been doing much of either since I got home.
One fringe benefit of working is that I'll be able to catch up on all of my podcasts during the commute.
What I'm eating: Plums from my trees.
I thought the rainbow lorikeets would get them, but I was able to pick some sun-ripened plums for the first time from my little orchard. The Satsuma plum (my favourite) has quite a few, while the Santa Maria plum produced two plums. If I divide the cost of the tree between the plums, the Santa Maria plums are worth $30 each.
What I'm planning: Holidays!
Not just mine. Liga from Latvia/Antarctica is coming to Australia this year and we're going to catch up. So far, she wants to see the Opera House, do a 10 day hike and see me.
We just have to work out how these things will all fit together.
And as I'm sure you all know, she'll be doing that hike without me.
Of course.
Who needs a good slap: The Irish tour people.
Guess how much the single supplement is????
Nearly one thousand Aussie dollars. Ouch.
They didn't even offer the option of sharing a room. After having such a great time with Liga and Corinna, I might have considered it. But I didn't even have the option. Rude.
What has made me smile: The Best House in Melbourne.
It's really lovely to be home.
Dad jokes of the day: