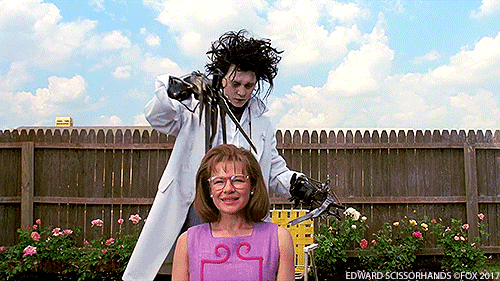 The last few months of lockdown have allowed me to be slightly extravagant because I've been accidentally frugal. By 'accidentally frugal' I mean that by staying at home for the last 3 months, I've brought my day to day expenses to nearly zero while pulling in a wage by working from home. Sadly, I'm now back at school, (wearing a face mask because there's no way those kids will socially distance), teaching crowded classrooms and sitting in staffroom with lots of others, but the past 3 months have allowed me to (almost) finish a very expensive job on my 'things to do' list.
But today, one of those expenses I dropped from my shopping list is now back.
As I sit in the hairdressing salon, 15 weeks after having my last hair appointment, I feel a little uneasy. When I walked in there were 2 women sitting o the couches waiting, while 2 women were having their hair worked on. I went to sit down and my hairdresser raced over, waving her hands frantically.
"NO, No, don't sit down – there'll be too many people in here!" she said. I waited on a bench outside while she finished blow-drying her client's hair.
One hairdresser is wearing a helmet-y device with a clear plastic shield over her face. 'My' hairdresser is wearing a face mask. When I saw that, I pulled out one of the home-made face masks that I've been wearing to work and I put it on.
Now, I'm ensconced in a corner of one of the couches and I'm waiting my turn.
Honestly, I'd be happy to leave my hair looking like a haystack for a few more weeks, but it occurred to me that the best time to get a cut and colour would be between the two waves of the virus, assuming we get a second wave, which I feel in my waters that we will. Although I'm obviously still youthful and dewy,  I'm at the awkward age of having grey hair around my face but my hair is still darker at the back. I thought about going gracefully grey but in the end I've decided against it.
So here I am. I used to get a cut and colour every 6 weeks or so at a cost of $85. I know – it's crazy cheap! Lockdown has saved me around $200 on this one recurring expense, which is nothing to be sneezed at. I've also goy a different look now – leaving my hair to grow has given me a bob, rather than a short hairdo. I'm going with it for the moment, just as a change.
Lockdown has been a strangely frugal, yet expensive time. Long-term readers of this blog would know that I've made a list of things to get done here in The Best House in Melbourne before I retire.  Updating my major kitchen appliances was on the list, but way down. Now, it appears that I've accidentally attacked this job without meaning to.
A few days after lockdown started – and just as I began a sourdough starter – my oven died. Given that I'm looking to retire-proof my house, I wasn't going to buy a cheap and nasty replacement. I'm going to do that job right! So in went a $1400 made-in-Germany oven. Then, 2 weeks ago our dishwasher died. Again, I'm going to replace it with something that'll last for Old Lady Frogdancer, so another $1600 went on the same made-in-Germany brand. (Both these prices include installation and removal of the old models.)
At the same time, I haven't been spending money. Petrol? Nup. Been staying at home. Food? We stocked up before the lockdown, so apart from buying a few fresh ingredients, we haven't been going to the shops. Entertainment has been taken care of by books, Netflix, Foxtel (my free 2 months runs out next week so I've been bingeing) and my latest awesome discovery – audiobooks from my local library. I had to replace my 8 year old iPad just before lockdown and I've scored a free 12 month subscription to Apple TV. When I cancel my Foxtel I'll move across to this.
I'm not a big online shopper at the best of times. The only things I've bought have been the oven, dishwasher and a gorgeous earthenware water bowl for the dogs as a lockdown present to myself.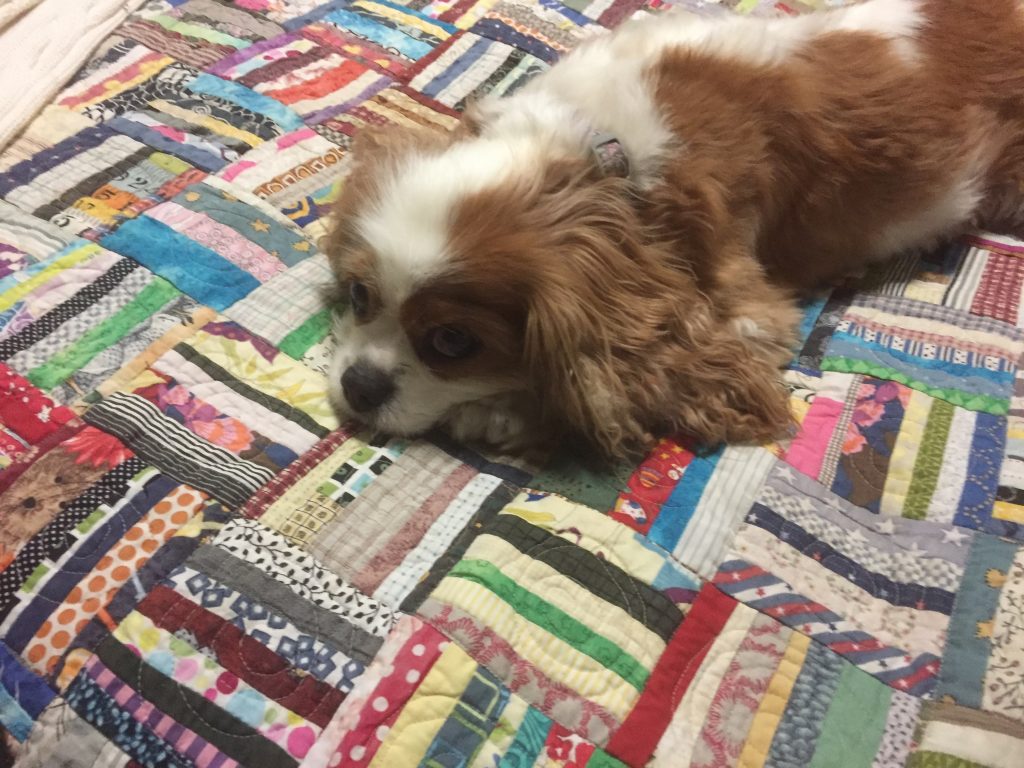 All in all, my biggest expense apart from the kitchen appliances has been three trips to the vet. Poppy has had a couple of eye ulcers, which sounds incredibly painful, so of course we have to get rid of them. No one said that having pets was a cheap thing to do, but of course in this household, the dogs are the heartbeat around which the house revolves. After all, I only bought this house when I did so that we could continue to keep them!
So, by being accidentally frugal, I've been able to cashflow the bigger expenses because my wage isn't being frittered away, which has the huge bonus of allowing me to protect my savings. Just between you and me, I'd rather have the 3K that I've spent on an oven and dishwasher sitting in my savings account waiting to pay for a new ensuite or new front verandah, but hey – I'm a glass half-full kind of girl. At least I've just about finished my kitchen reno! A new cooktop and exhaust fan is all that I need
But they can wait…
… as I am. My hairdresser doesn't accept appointments so I've been sitting here for an hour. I'm next up, though! In a couple of hours I'll be ravishingly beautiful again. (Edited to add – it took 4 hours all up. But at $85 for a cut and colour, I've learned to take my laptop and a good book in with me. You never know how long you'll have to wait.)
Now that I've finished this blog post, I'll be firing up my kindle app and beginning Noel Whittacker's 'Superannuation Made Simple.' If I'm heading towards retirement in the next little while, this is an area I'll need to be very familiar with!