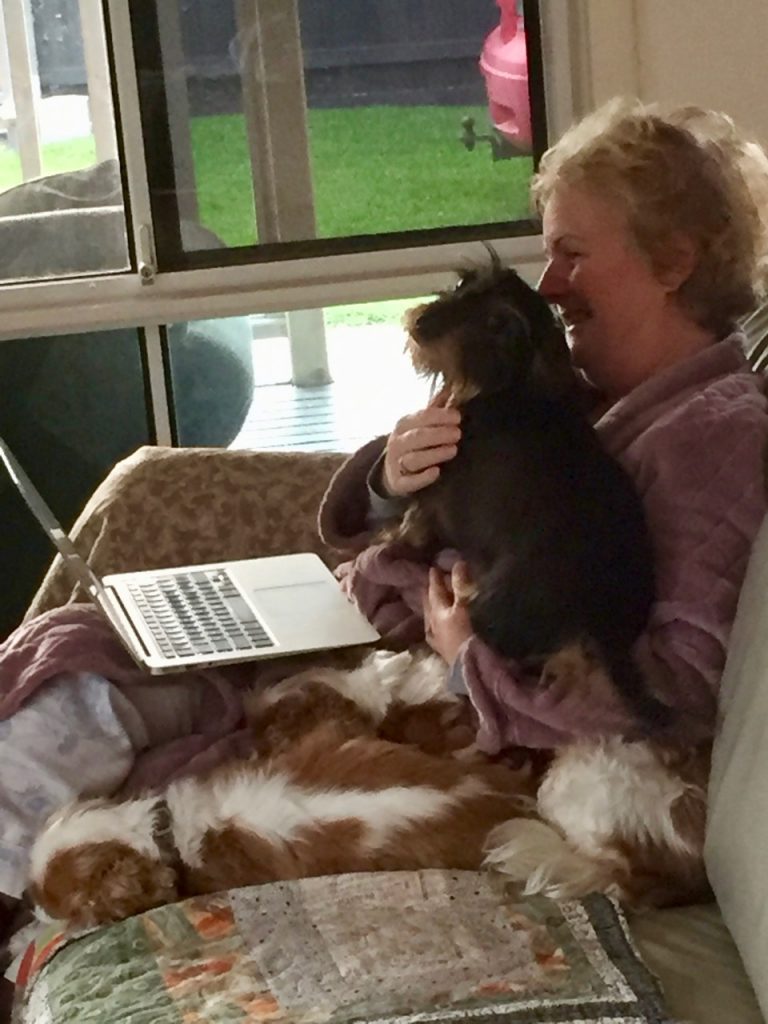 When we were told to go into lockdown, it was a bit scary but also – to be honest – I was a little bit excited. I felt like I'd been training for lockdown my whole life. I love being at home. I have so many things to do, books to read and things to think about and plan for. It also occurred to me that being at home 24/7 for weeks on end would also be a crash course in what everyday life would be like in retirement but without the little outings and holidays. In other words – retirement on steroids!.
Writing this blog as I do, it's obvious that preparing for retirement, both financially and emotionally, has been on my mind for a while. The money side isn't a worry. I have enough, or nearly enough, I think. Anyway, my early training in being frugal, when I was at home with 4 small boys living on 18K/year means that if money ever got tight I can live on the smell of an oily rag. But… would life get dull and boring after a while?
I didn't think it would be… but you never really know these things until you start to live them. I'm a bit of a hermit when I'm home. I love shutting the gate and being in my own little world. That's fine and dandy when I spend most of my time at work, knee-deep in 2,300 kids and 200 other teachers, but it niggles at me that maybe it would be a different kettle of fish when my days at home are all I have. Would I get bored and lonely?
After 11 weeks of staying at home, I have a much clearer idea of what my days will look like in retirement. Granted, it's not exactly the same as retirement because remote teaching takes up lots of my time on the 3 days a week I work. However, my days without an hour and a half being taken up by the commute have given me a sneak peek at what life will be like when I can call my days my own.
Most of the things that I've revelled in during lockdown have been the little things. But they all seem to have the same basic thing in common – freedom.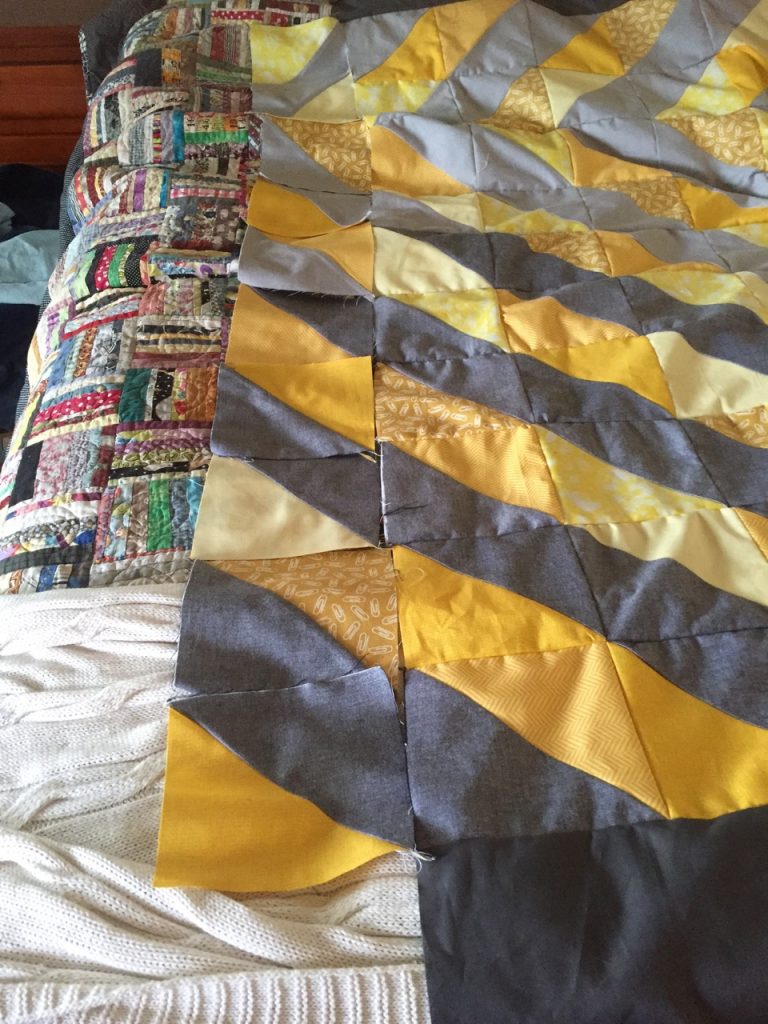 It seems that my natural awakening time is anywhere from 7:30 – 8 AM. Did you know that the difference between being forced to wake up in the dark and being able to wake up whenever your body wants to can put a spring in your step first thing in the morning? The best mornings are the ones where I get up at the same time as when I'd be backing the car out of the driveway to get to work. Oh yeah, baby! Without the commute, I can still wake up at 7:45 and be ready to go online to teach my classes by 8:50.
Oh, the freedom!
On my non-working days (aka Retirement Training Days) I spend the early morning reading on the laptop, mostly blogs, Twitter and Facebook, though a novel will sneak its way in every now and then. Interestingly, during lockdown I didn't have the urge to write. The dogs are glued to me on the couch and the mornings are peaceful as I tap away on the laptop and they snuggle and snore.
These luxurious starts to my mornings will be very sweet when I can do them every day.
The interesting thing about this lockdown was that it was impossible to over-schedule myself, once I staged an intervention on myself to stop me from working 7 day weeks in remote learning when I was only getting paid for 3. There was nowhere else I had to be, no one I was allowed to meet and so my son and I were thrown onto our own resources. This, of course, was more than a crash-course in retirement. It was like 'retirement on steroids' – and yet, we weren't bored. Not even for a day.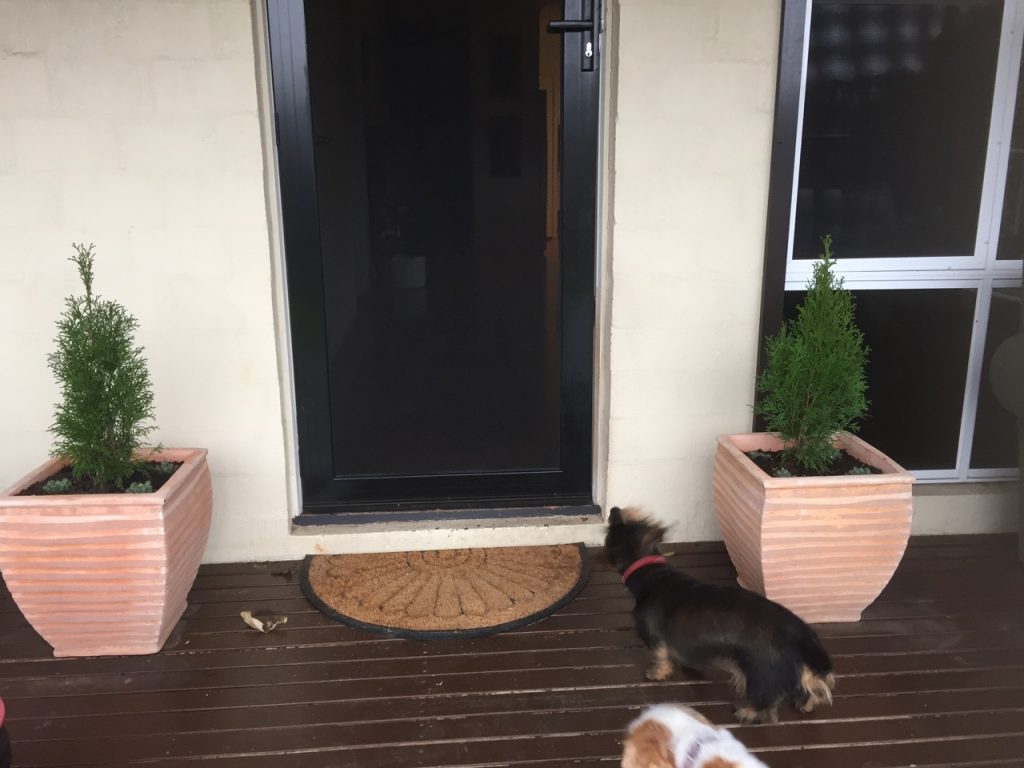 After I slowly got over the tiredness I felt at the end of the term, I began to find that I felt much better if I accomplished something practical each day. Lockdown, as lovely as it is, wasn't going to last forever, so I set a series of projects to try and get done before it finished. I liked the idea of being able to point to something and say, "That's my Pandemic Quilt/Fence/Whatever."
I wanted to finish painting my front fence – 2 coats.
Same with the side fence.
My veggie garden had to be made ready for winter.
I have 2 quilts to finish.
I have a lot of pruning down the sideway to get done.
I needed to master sourdough bread making.
If, at the end of each day I'd accomplished something on at least a couple of these things to push them forward, I was happy.
The main difference I've noticed is that the pace of my days changed – just as retired people report. There's no mad rush to get as many things done during the weekends as possible. There's no pile-up of scheduled blocks of time, where I'm racing to get as much done as I can before the work week begins again.
Instead – if I can sit on the couch with a wine and the dogs at the end of the day and think, "I painted some more of the fence, made 2 sourdough loaves and chopped half a bed of dead tomato plants into little bits to use for mulch… that's a day well-spent."
There's a beauty in having a day filled with simple tasks around the home. I'm not one who loves the drudgery of housework; instead, I like projects. Much more fun, particularly as once a project is done, it STAYS done. Not like housework.
So, after having spent 11 weeks at home and having barely pushed my nose outside the front gate (except for painting the fence, walking the dogs and the off Aldi trip every fortnight or so), I'm here to report that I'm ripe and ready for retirement. I wasn't bored at all… not even for a day. I was as happy as a pig in muck, which bodes well for when I'll be home all day every day.
I'll almost certainly work at least another year – I have a lot of projects that I want to have finished and paid for before I give the wage the flick – but yes. Emotionally, Lockdown has given me the certainty that when I retire, I'll be just fine.