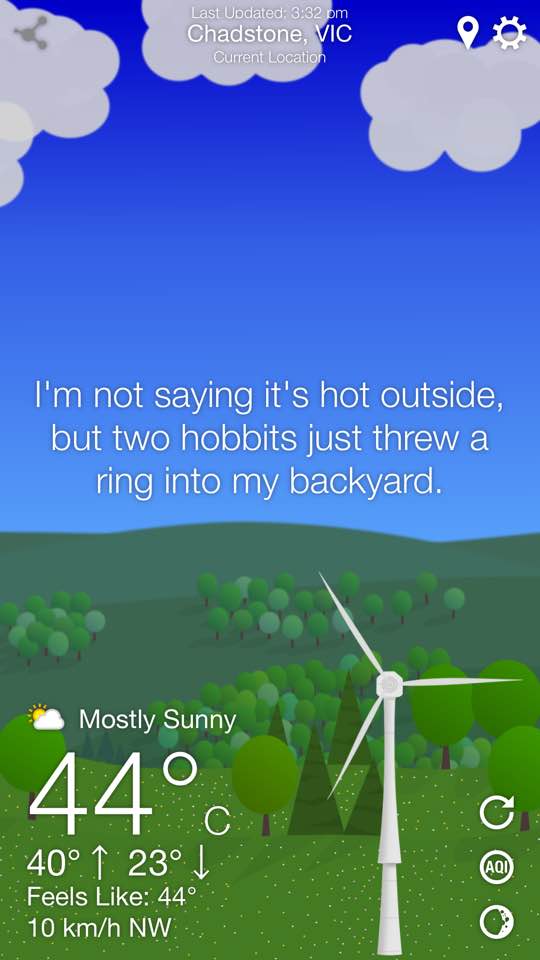 Today I woke up early, mainly because Jeffrey shut himself into my walk-in robe and was trying to get out. It was almost like he knew how hot the day was going to get and he was searching for the ice and snow of Narnia. There were weird noises and Scout was sniffing under the door at him. When my feet hit the floor at 6:30AM, it was already 33C/92F.
As my 4 long-term readers know, this year I'm experimenting with a chart to try and develop productive habits that I want to continue. One of the columns on the chart is to walk the dogs. If I was going to be able to do this, I had to get going pretty quickly, before the footpaths got so hot that they'd burn the pads on the dogs' feet.
After I downed a 16 cent coffee and the dogs had their chicken necks for breakfast, we set off. Little Scout gets hot really quickly, so it was only a 5-minute walk around the smallest block. The day was already worrying. The wind was howling and the air was gearing up to be like it felt like an hour later – exactly like stepping into a fan-forced oven. It's bush-fire weather.
By 9:30AM I had walked the dogs, watered the garden and harvested some more beans, cleaned the kitchen and read a couple of chapters of the Tess Gerritsen I'm reading at the moment. 4 columns down! Winning!
Then I had a 2-hour nanna nap. This heat is exhausting. I'm just glad that today is still in the summer holidays. If it was next week, I'd be trapped in classrooms after lunchtime with 28 sweaty teenagers.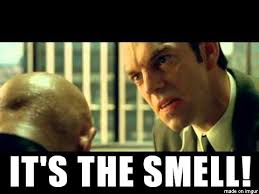 Or almost worse… 28 teenagers who believe in 'The Lynx Effect' and are awash with synthetic fumes.
Now THAT'S a reason to focus on FI/RE, if ever I've heard one!