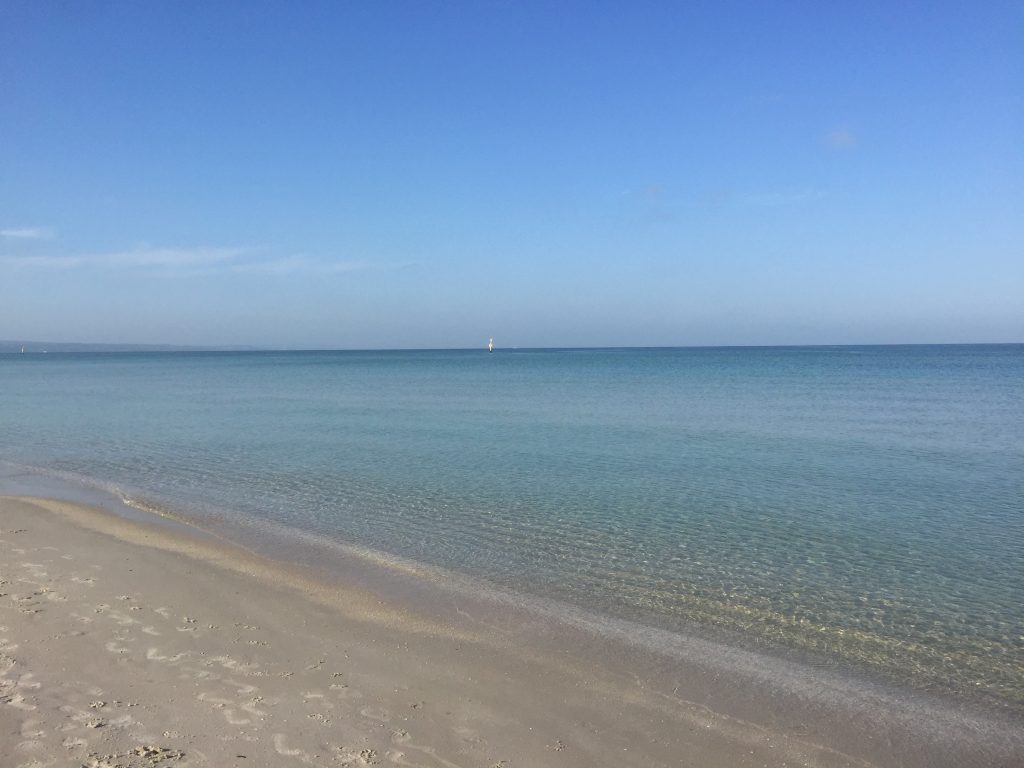 This morning I got up and fully intended to write a blog post that would knock everyone's socks off.
But first I had to take the dogs for a walk. It was forecast to be about 39C/ 102F today, so I needed to walk them before it got too hot. This shot is when we got down to the beach at about 8 AM.
We lingered for around half an hour. Lots of other dogs were there and it was warm, the sea was like glass and everyone was happy.
I got home and watered the veggies. I noticed that a couple of cherry tomatoes had withered on the vine in the heat, so I harvested what I could.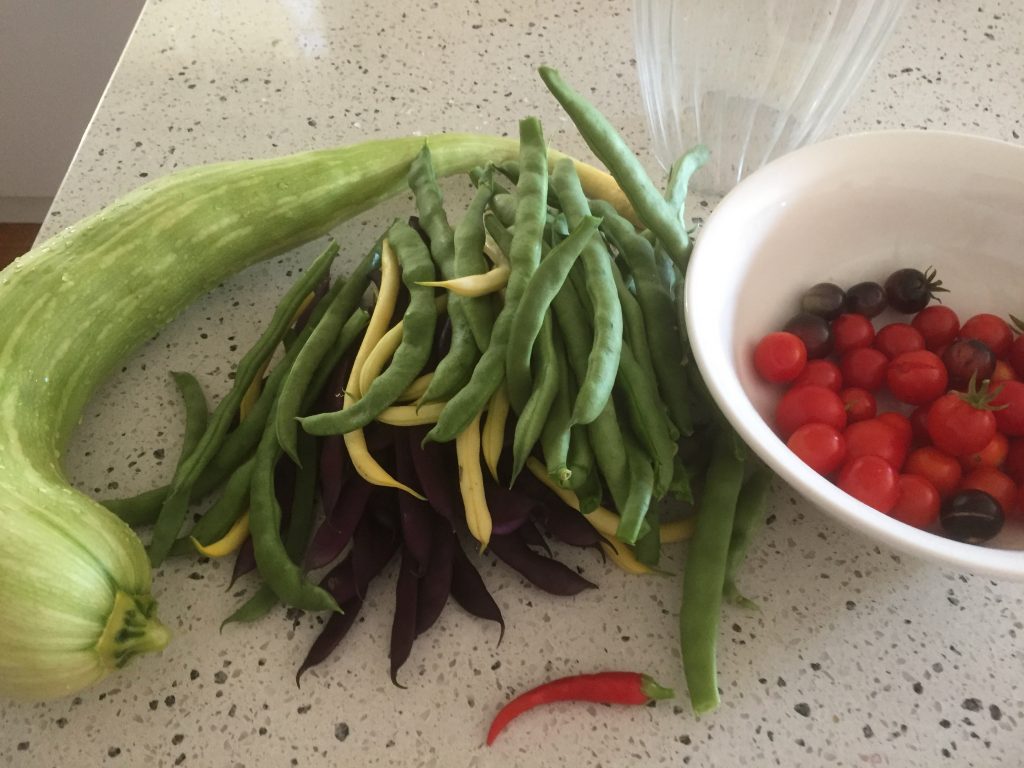 Not bad! I watered the garden to give the plants a sporting chance of surviving the next two days, because tomorrow is going to be even hotter. Then, just as I was settling down to write, Mum and Dad dropped in.
By the time they left, it was time to leave for Blogless Sandy's place for lunch.
I got home, intending to write…. but then I saw that the Rockstar Rumble round that I was in had taken a turn for the worse. When I left for lunch, I had over 60% of the vote. When I got back, I was behind by 10 votes. Yikes!
I spent the next hour or so publicising the vote around different forums and social media. I may lose this round and my place in the competition, but never let it be said that I went down without a fight!
Now it's nearly 10PM. I'm here on the couch with Jeff and Scout, air con going, watching Jack Irish on Netflix and periodically pulling up the Rockstar Rumble results page to see how the votes are going. (The summer holidays aren't meant to be this stressful!!)
I had a goal to post 3 times a week. It's on my chart that I blogged about a little while ago. Even though today didn't go as planned, I still wanted to colour in that task. It'd be easy to pour another Shiraz and say that the day got away from me, but really… I'm on holidays. I have the whole day. If I can't plug away at changing my habits now, how will I go from next week when I'm back at work?
I want to embed these habits within myself. I need to do what needs to be done, even if occasionally what I do isn't as polished and well-thought-out as I'd like. At the risk of sounding like a sporting goods ad, sometimes I should Just Do It.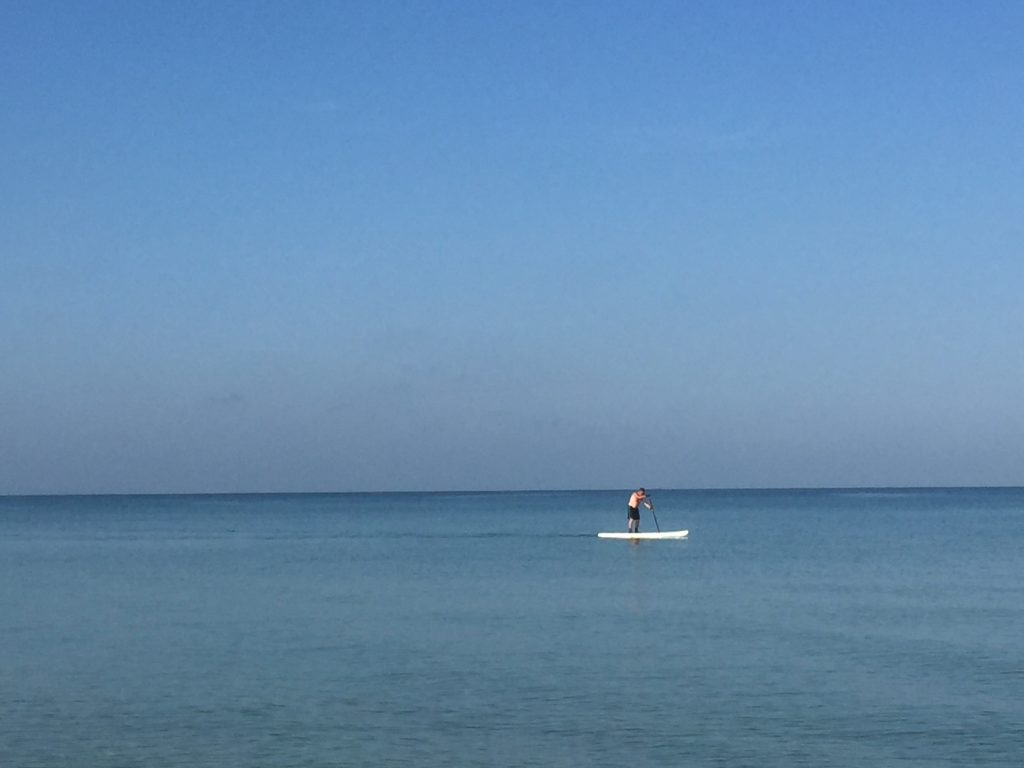 Apologies for the meandering post. Like the guy in the photo, I'll keep paddling until I reach where I want to go.
I'm guessing you will too.