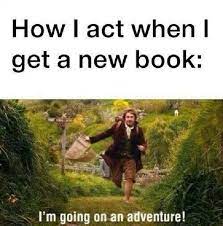 What's top of my mind: My veggie garden.
I've planted some seedlings – because of working so much last term I neglected starting any of my precious harvested seeds from scratch over winter – and now I'm in a battle with the local blackbirds and pigeons.
They want to scratch up the mulch to eat the worms I've so carefully nurtured. While they're doing this, they sometimes scratch up the seedlings, or at the very least cover them with mulch. Every few hours, I'm going out there to chase them away and repair any damage.
Where I've been: On October's Little Adventure.
I'll be blogging about this next.
Where I'm going: To the in-laws for a birthday party.
On Sunday I'm going to Izzy's parents' place for her little sister's 21st birthday party – the family edition. It's nice that they've thought to invite me.
What I'm reading: 5 thumping good reads.
Well, I've actually READ all of these. I was so tired by the time the holidays came that all I wanted to do was nap and read. I've been on a lucky streak of picking some absolutely wonderful books.
I read this in less than a day. Loved it. It made me question what I would do if one of my boys was in a similar pickle. I haven't reached any conclusions…
2. Shrines of Gaiety by Kate Atkinson.
The same author who wrote the wonderful Life After Life that, although I read it in 2014, I've never forgotten. I see there are a lot more novels that I need to catch up on, which makes me happy. This one is set in 1020's London and the construction of the storyline is beautifully done. Another one I gulped down.
3. Fairy Tale by Stephen King.
4. Two Nights in Lisbon – Chris Pavone
This was excellent. A fast-paced thriller that I found hard to put down.
Freddy Smidlap, a blogger from the US, recommended this to me in the comments a while ago. I'm so glad he did, otherwise I'd probably never have run into it. A collection of short stories.
What I'm watching: House of the Dragon.
Now that I've got a Binge subscription, Ryan27 and I are watching this as our mother/son bonding show. I've only seen 1 episode so far, but I like what I'm seeing.
What I'm listening to: next door's dogs.
Thank Christ I'm not listening to them now, but yesterday they started barking and asking to be let in at 5:30 AM. Seriously? If I can hear them, then their owners could definitely hear them. I wasn't happy.
What I'm eating: Flybuys fish fillets.
A few weeks ago I had to buy $50 worth of groceries at Coles for 4 weeks to get a free $50 voucher. (I used it on meat.) It was hard some weeks to get to the $50, so one purchase I made was the Coles brand of frozen crumbed fish fillets, thinking they'd be on a par with Aldi's ones.
They're horrible – tasteless and with a gummy texture to the crumb layer that's really off-putting. In true Frogdancer Jones fashion, I'll use them up, but I definitely won't be buying them again.
What I'm planning: Nothing; though I should be.
It's not long before I leave for my trip to Antarctica. In my head though, it still feels like it's MONTHS away. I've been planning to go for so long that it seems like it'll always be in the future.
Who needs a good slap: Inanimate objects.
They're annoying me at the moment. Aways getting caught on stuff, tipping over or being mislaid. Very irritating and not at all my fault.
What has made me smile:
A kid just asked which "Orthodentist" another kid was going to.
When you think about it, it's probably what they should be called.
Dad joke of the day:
Don't throw sodium chloride at people.
It's a salt.