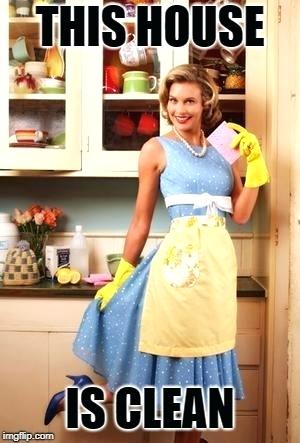 Today I'm having a few friends over for lunch. My dear friend Scott, who used to be my work husband before he and his real-life husband moved to the UK 10 years ago, is back for a visit. He's such a good friend and it's so much better to talk away with him in person, rather than over Skype. I've invited a few other people over for lunch and then he'll hang around for dinner.
He'll see the Backyard Beach, the dogs and, of course, The Best House in Melbourne. Which means, of course, I want it to look its best.
Every now and then it's good to invite people over. I've learned that it makes me do a deep clean of the house and then I can relax for a while and just keep tidying as I go. There are many things ahead of cleaning on my 'What do I want to do for fun?' list.
One of my goals when I retire is to have a cleaner come in, maybe once a fortnight. At the moment I do the cleaning myself, or better yet, I nag the boys to do it. They're responsible for their bathroom and toilet and their own rooms, which works out pretty well.
It's amazing the difference having a girlfriend makes! David 25 keeps his room vacuumed, dusted and neat… "Izzy's coming over!" he'll say as he drags the vacuum cleaner out of the cupboard. Ryan24, on the other hand? Let's just say he really needs to get out more and meet a nice, sensible gamer girl – his room's a mess.
As an organised, responsible financial blogger, I decided to see how much I would have to put away in an account to pay for a cleaner in perpetuity, using the 4% Rule. The result was depressing.
(For those not sure about what the 4% Rule is, I blogged about it here in 'The 4% Rule For People Who Are Scared of Maths.')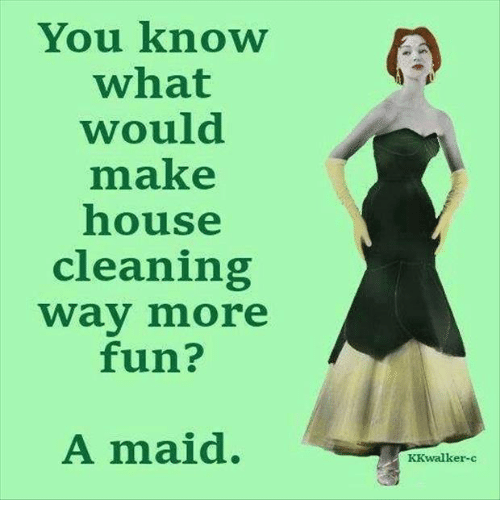 Assuming a cleaner costs around $30/hour, which appears to be the going rate here, if I hired someone to toddle over once a fortnight for a couple of hours to wave a mop and duster around, it would cost $1,560/year. Let's round that up to $1,600 because it'll make it easier.
$1,600 X 25 = 40K. Yikes!
As I look at that total, it really brings home how every single cost we have is amplified when we're looking to save for retirement. $60/fortnight doesn't seem like a really big thing, yet if it's included as part of the annual running costs of living, then over time it becomes significant.
Of course, the question then becomes… how much do I really hate cleaning? Do I hate cleaning 40K's worth? I'm frugal, but in my spending I'm a Value-ist. I don't mind laying out the big bucks if I feel something significantly adds value to my life.
The answer will almost certainly be that while I still have boys living with me that are big enough and ugly enough to wield a broom, a lawn mower and a toilet brush, I'll probably hold off on getting a cleaner. But once I'm on my own… hmmm…
The house won't get nearly as messy. I'll still loathe having to mop and dust. It'd probably be worth it to get someone to come in. Just as a little reward to myself.
I love a clean and tidy house. I just hate having to do it because it never stays that way. I wouldn't mind doing a perfect job of cleaning if I only had to do it once and then it would stay that way for years. Because it doesn't, it seems like a waste of effort, doesn't it?
Anyway, it's 8AM and that lasagne won't make itself! I'll go and make what I can for lunch early, mop the floor, dust my room and, if I'm lucky, get out into the veggie garden and sweep all the bougainvillia flowers off the paving. I know there are some visitors who'll want to see how it looks.
You know, the more I think about it, a cleaner would be a valuable time-saving resource… imagine all the other, more creative and interesting things I could be doing with my life instead of mopping and dusting? It's dawning on me that it'd almost be irresponsible NOT to hire a cleaner… how much is Future Frogdancer's time worth, anyway?
Probably much more than $30/hour…
See you after lunch!