(When I retired at the end of 2020, I decided that I'd go and do something or see something that I never had before, just to keep life fun. And so the "Little Adventures" were born.)
Here I am, squinting into the sun while poor Scout is thinking, "What the hell am I doing here?"
It was too good an opportunity to pass up for a Little Adventure. It was a Guinness Book of Records attempt to beat the record of the most dogs of a single breed going for a walk together. Apparently, the beagles held it at 1,026, but Dachshund-loving Melbourne was going to give it a fair shot.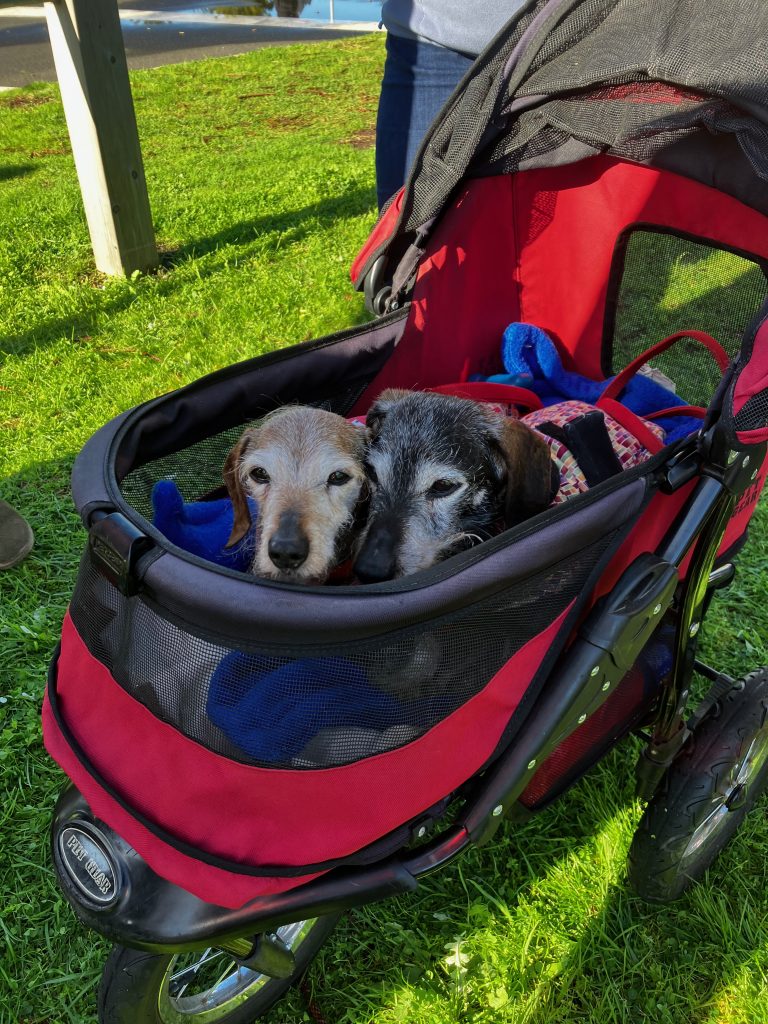 When we arrived at the Elwood Beach foreshore, the place was seething with snags. Just after I left the car and we were walking towards the meeting point, I bumped into 3 women who are teachers at my school. Honestly, you can't go anywhere without bumping into people from that school!
The rules stated that there was to be one walker per dog. Dogs in prams were fine, mixed breeds were not. It was free to join, but a donation to 'Devoted to Dachshunds', a charity that looks after abandoned and neglected dachsies, was asked for. I'll bet they raked in a lot of money!
Once people were registered, there was a 1KM circuit to be walked.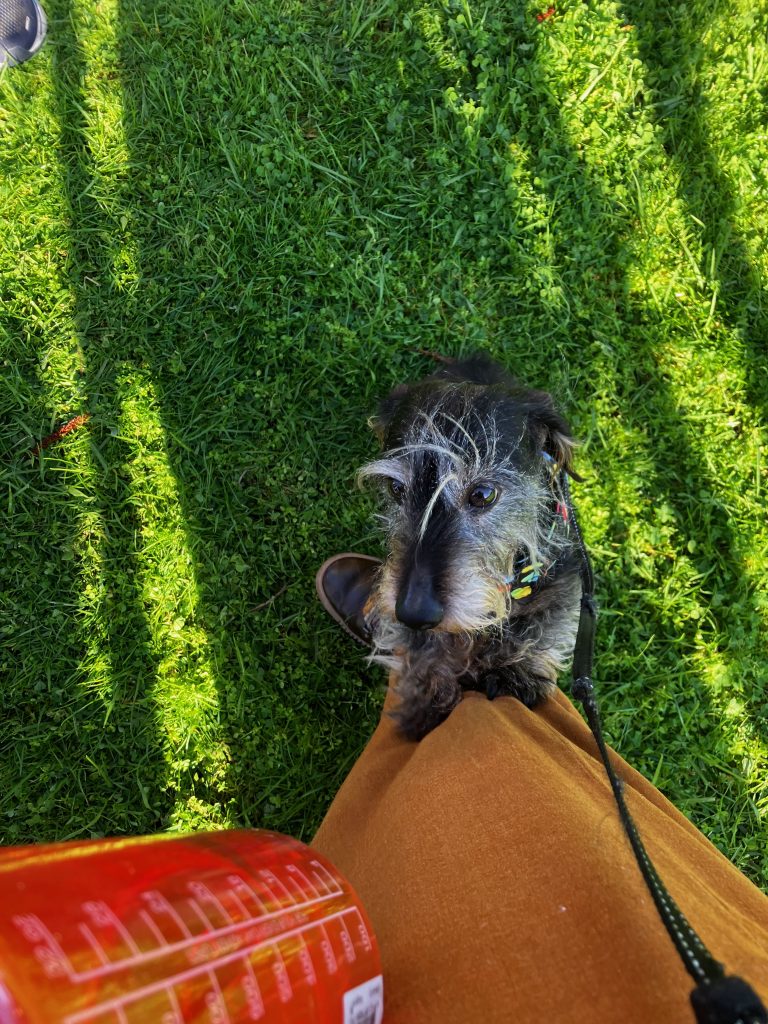 Scout is an utterly confident little girl at home when she's with her pack, but this was a bewildering place for a small dog who is utterly convinced that she's a Cavalier like her brother and sister. What were all of these weird, elongated dogs doing?
I spent most of the walk carrying her. She walked for a little bit, but mostly, every time I tried to put her down, she'd dig her heels in and I'd end up dragging her. So she rode in style for most of the day.
She wasn't the only one. There were a lot of people around for such a small breed.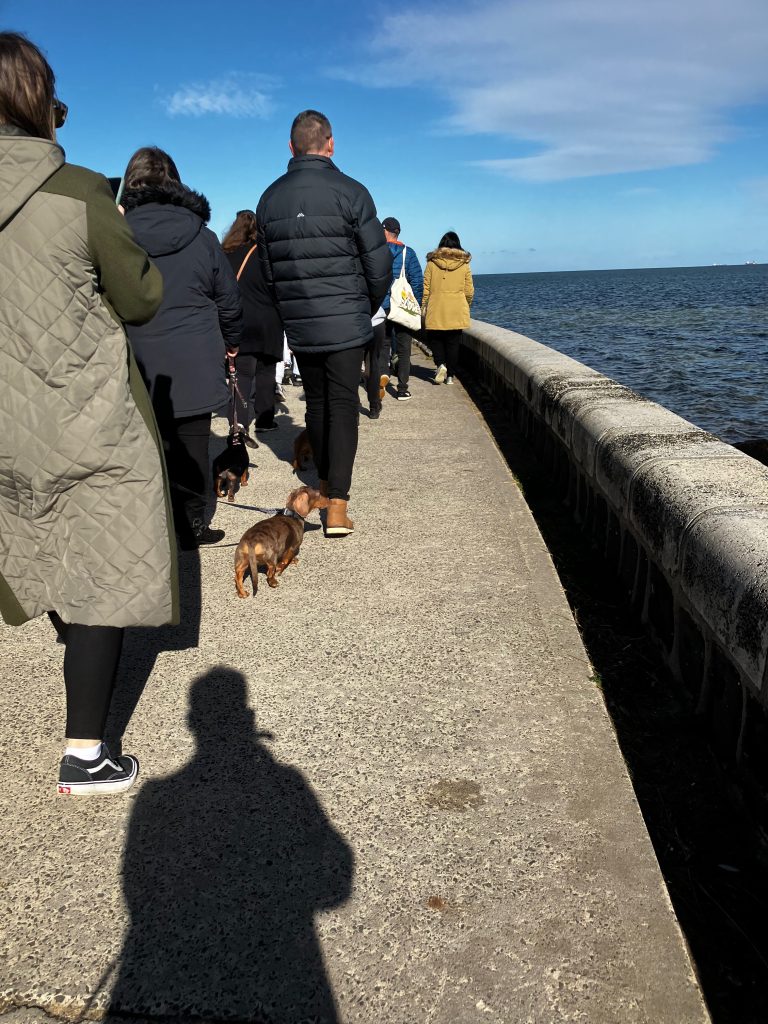 There was an awful lot of standing around, waiting to be registered, but once the walk began Scout cheered up. There are intersecting paths and bridges, so the organisers had people with 'stop' signs to stem the flow of people and dogs whenever there was a bike rider or some walkers coming from a different direction.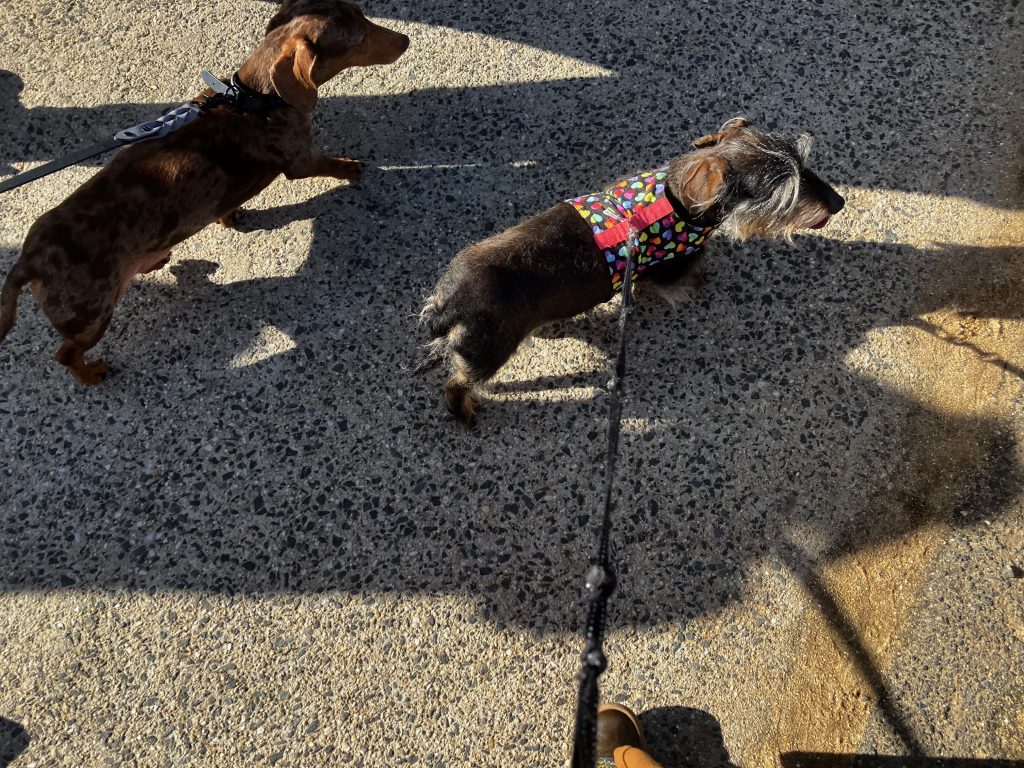 After a while, I tried my luck and Scout consented to walk. You wouldn't think a 6kg dog would be heavy, but after a while, she's uncomfortable to hold. My arms were glad of the break.
She actually looks happy in this shot!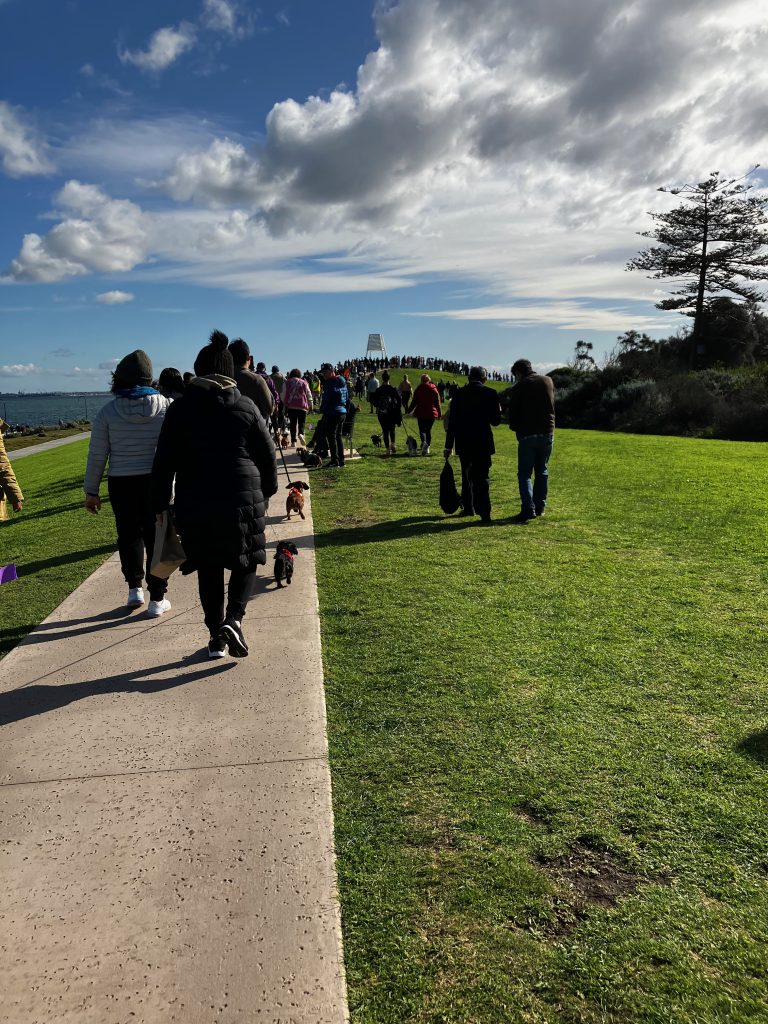 But all too soon, she plumped down on the path and refused to move. Ah well… we were nearly at the end anyway.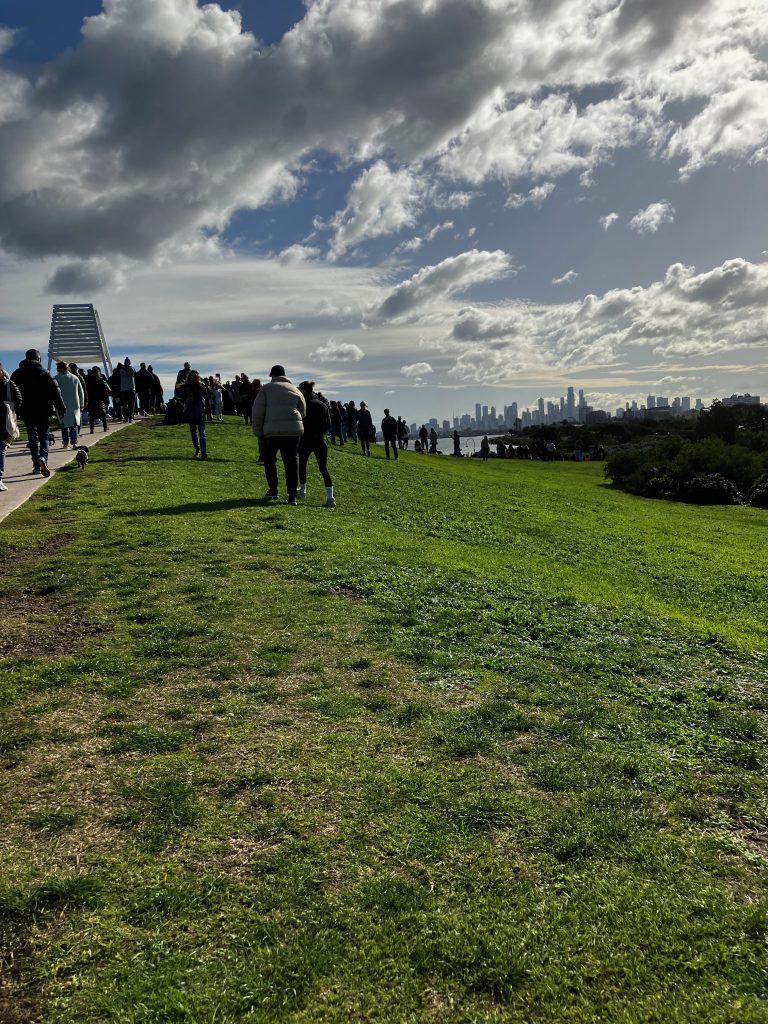 Look at Melbourne's skyline in the distance. Such a perfect day for it.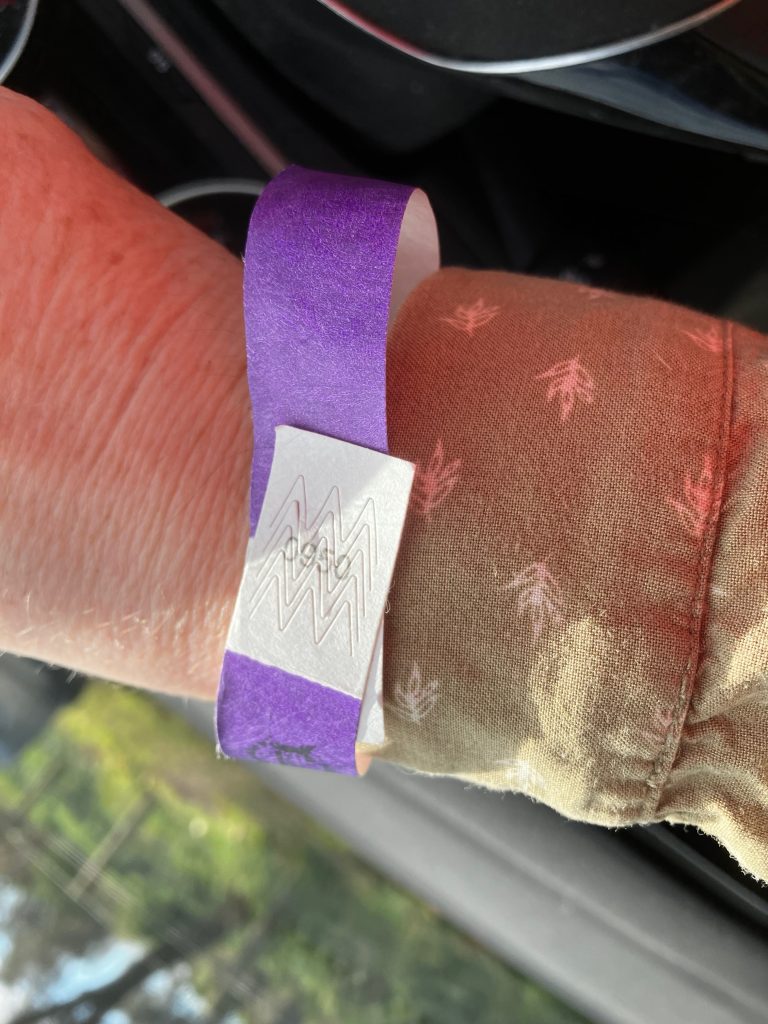 My registration band was 950 and there were PLENTY of people waiting behind me, so I was pretty sure we must have succeeded.
Turns out that well over 1300 snags turned out for the walk, so we smashed it.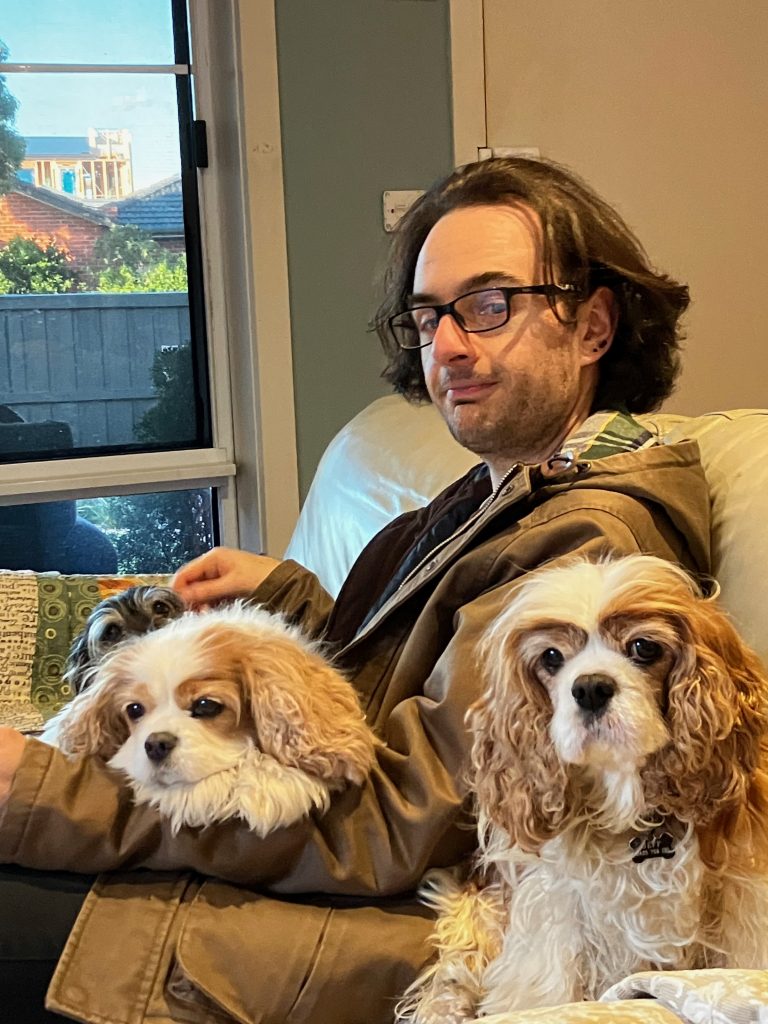 But, like Dorothy Gale says as she clicks her ruby slippers, "There's no place like home."
Poppy and Jeff forgave us for going on a walk without them, Tom31 came over for a visit and at the end of the day, the dogs snuggled up with Ryan28.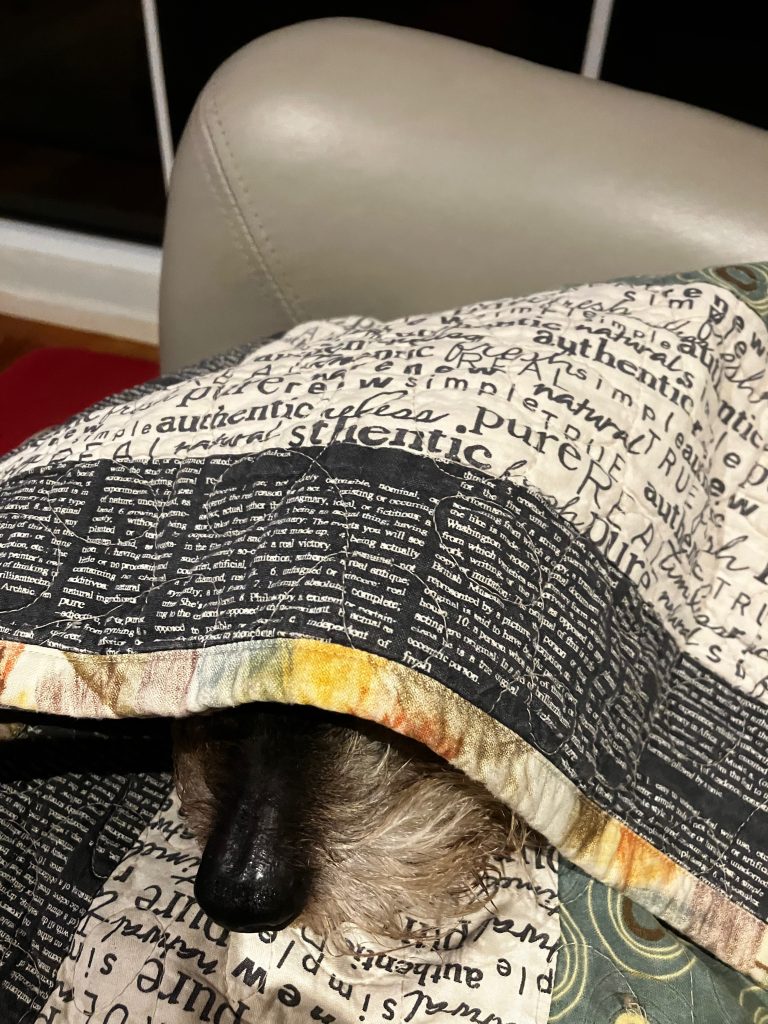 Scout snuggled under a quilt after dinner and let the worries of the day slide away.
On the news, the organiser said that she'd like to give it another go next year. If she does, we won't be going. Once is definitely enough, especially for Miss Jean Louise Finch. She was a brave girl, but she doesn't need to do it again.
Dad joke of the day: