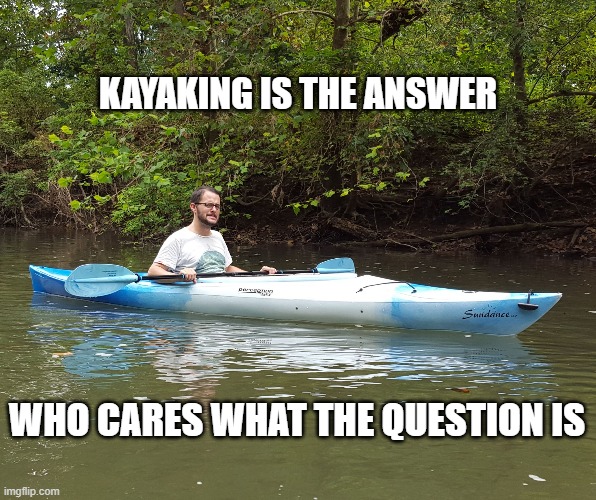 It's Wednesday, a work day for me.
I was driving down Nepean Highway, shortly after 8 AM. Although the traffic is better than it was before COVID, it was still fairly busy and when the light ahead of us turned red, traffic on my side of the highway, (the one leading into the city) banked up.
A car was stopped on the other side of the road, waiting to turn into one of the side streets leading to parking beside the beach.
The driver was an older guy, with a kayak strapped to the roof of his car. He waited patiently for a break in the traffic.
I smiled as I realised. What a perfect portrait for retirement, early or otherwise!
Here were the lemmings all jammed together on their way to work, while the guy who has his freedom was choosing to spend this early, sparkling Spring morning out on the bay.
I'm typing this from a classroom while my year 7s are completing a very dull assessment task on a very worthy movie called 'Whale Rider.' I'll have to read every word that they're writing.
The sky from the window is a clear blue with a few faint strips of cloud. The leaves on the tree outside are barely moving.
It's a perfect day to be outside.
*sigh*
Four and a half weeks to go…