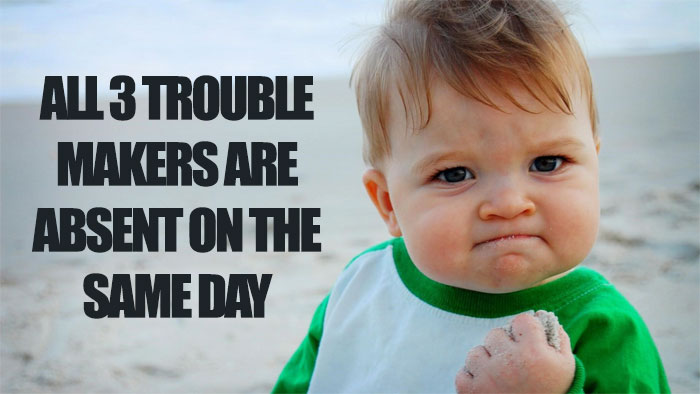 Sometimes it's the little things that turn an ordinary day into a good one.
Normally, I practically have to carry a whip and a chair into my year 8 class to keep them quiet and able to learn. But today? Three boys were away.
I was able to read 'The Outsiders' to the class without a single interruption.
I love my job today!
Anyone have any other 'little things' that make an ordinary working day seem special?