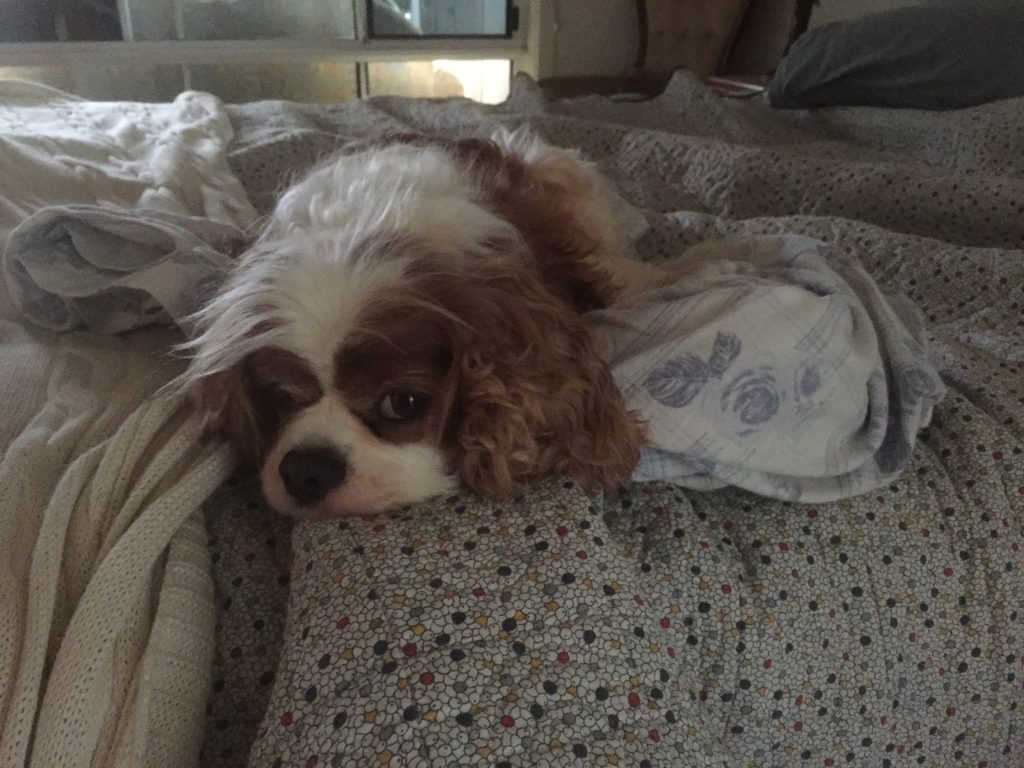 The last day of term 3! All of the essays are marked, all of the oral presentations are done and my classes are going to be finishing off the 'Back To The Future' movies today. Two glorious weeks of freedom await, (except for the two days I'm going in to open up the Theatre for my year 12s to rehearse their monologues for their exam next month.)
At the end of terms, when all of the work is done, I give my classes drama lessons or we watch classic movies. The 'Back To The Future' series is now so old that many of the kids haven't seen them before. My Netflix subscription comes in handy sometimes!
My next big expense is to put a huge verandah roof on the back of the house so Old Lady Frogdancer will be able to actually enjoy going out there without the risk of burning to a crisp. The roof alone is costing around 25K, let alone the cost of a table and couches etc, so the next two weeks will be spent pretty close to home, enjoying things that don't add too much to my outgoings.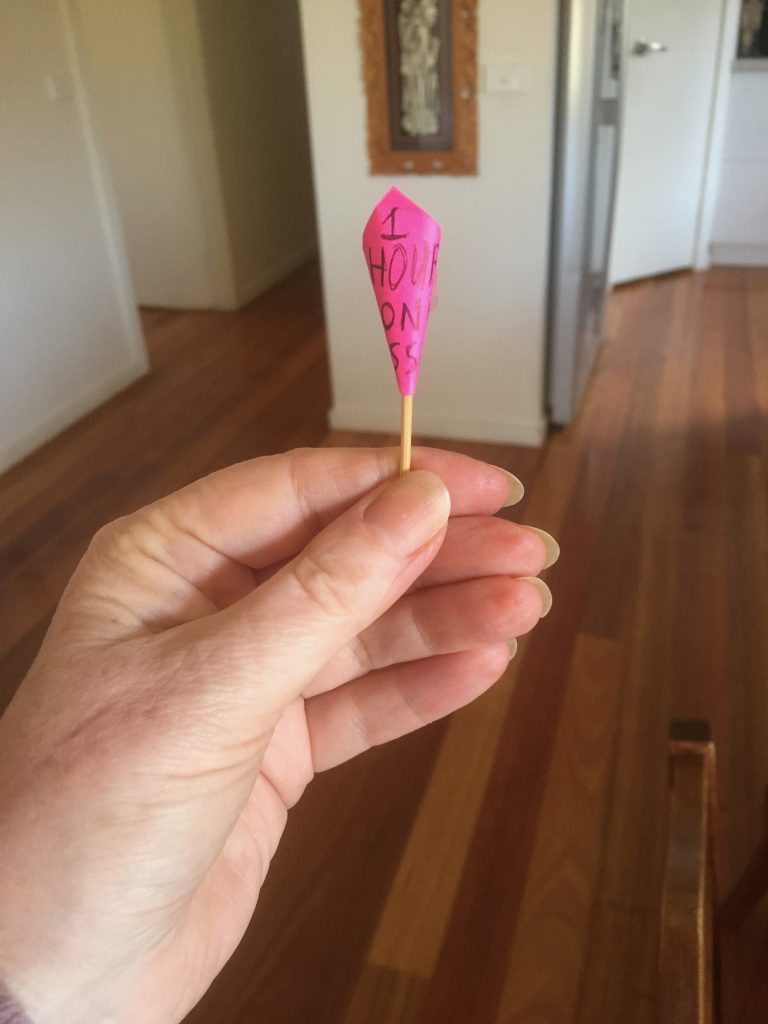 Last weekend I redeemed the first of the 10 free massages that my son Ryan24 gave me for my birthday. He also did some cupping on my arms and back. He found sore muscles that I didn't even know I had. I'll use another couple of flowers over the break to keep the momentum going.
Funny thing though; he wouldn't start the massage until I handed over a flower!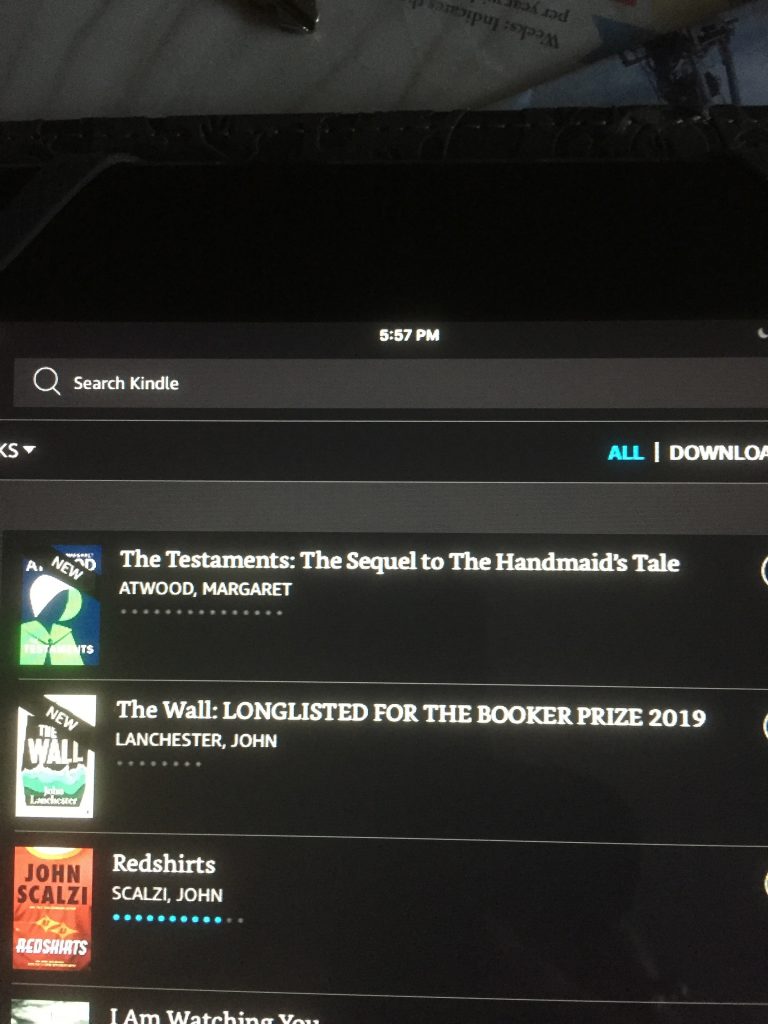 This next one isn't necessarily frugal: I bought the sequel to 'The Handmaid's Tale' instead of getting the school library to buy it. It cost $20 for the kindle version. But I'm SO looking forward to diving in on this over the holidays. I still have about 10 books in a pile beside my bed, down from the 30 or so that I began the year with, so I'll be making inroads into them as well.
Nothing better than getting lost in a great book, with snoozing dogs beside you. Hey, this time next year I'll be able to sit out in the backyard under my new verandah and look out over my veggie gardens and read out there…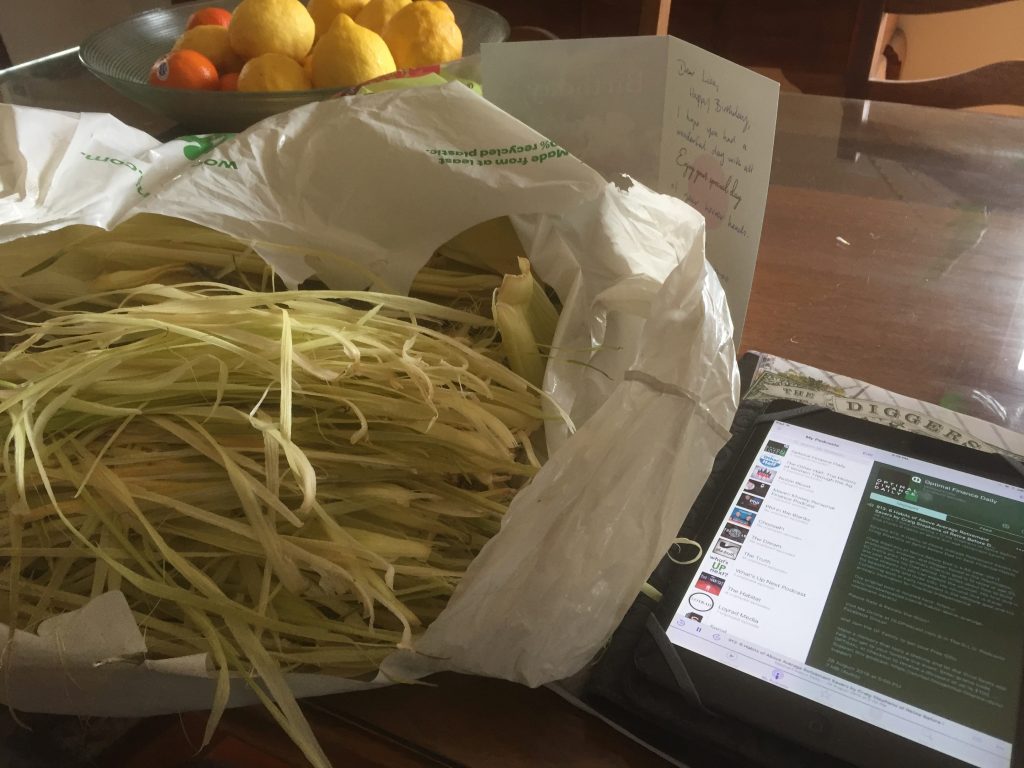 Speaking of veggie gardens, I'll have the time to start seeds, plant seedlings and generally wake up the wicking beds again, after putting them to sleep over the winter by fertilising them and mulching them with pea straw. We've already had a few 'free' peas from the plants that sprang up from the straw – gotta love fresh peas straight from the plant.
I took out a Diggers membership last year and one day these holidays I'll go up to Dromana with my friend Blogless Cathy and buy some seedlings. They only sell heritage plants, which means I'll be able to save seeds from them and keep growing new plants every year from the original plants. I trialled mini capsicums last year but they were a bit too mini – I need some normal sized ones this year.
When I go and work with my year 12's, I'll take the dogs with me. It's turned into a Theatre tradition with my classes, along with making timtam fudge when we have an exam and me emailing them 4 Dad jokes a day. This is the last Theatre class I'll teach, as I'm dropping work down to 3 days a week next year, so I'm enjoying every moment with them. They're a lovely group of kids.
The downside of teaching year 12s is that I'll have to mark the practice exams they'll be writing. They come in for 3 days over the break and write exams. The Theatre Studies one runs for 1.5 hours and has a HEAP of writing. I'll be setting aside a day to Get This Done before we go back.
Still – at least I can say that it'll be the last lot of Theatre exams I'll ever have to mark!
Aside from this, I'll have lunch with some neighbours I had back when I lived in Bentleigh over 20 years ago, I'll have dinner with Evan23's girlfriend's parents, (better be on my best behaviour!) and I'll push on with Tom27's queen-sized quilt. With a bit of luck, given a few rainy days, I may even finish it.
It's a nice thing to know that I can revel in two weeks of glorious freedom without having to spend a lot of money. Most of the things I enjoy doing are very much home-based and until I get a few big projects around here finished to get my home ready for retirement, I'm glad I can potter around and enjoy the small things.
Who knows – I may even write a few more blog posts…