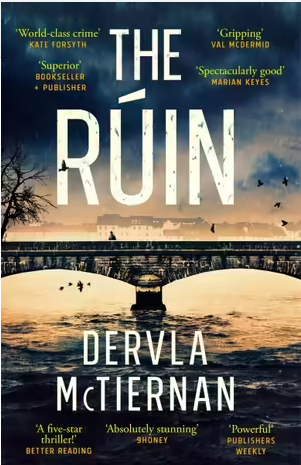 Time for another recap of the best books I read last year. I listed some of them HERE, but there were some thumping good reads that I really want to tell you about. There'll be one more instalment after this post. I was lucky that my 2021 books had so many good ones nestled in there.
There are 3 books in this series so far, and they're fantastic. I 'read' two of them on audiobooks as I was driving around on my holiday up the Great Ocean Road and Adelaide last year, so Cormac Reilly's character has a deep woman's voice in my head. Oh well.
Cormac Reilly is a detective in Ireland – so in the audiobook version you get to hear that delectable accent. I won't summarise the plot – the link will do that. But I thoroughly enjoyed this series of novels. Cormac Rielly is a wonderful character, flawed in some ways but he's certainly not stupid and he, along with the other characters, is immensely relatable and believable. Followed by The Scholar and The Good Turn, my only recommendation would be to read them in order. When I was away I only had books 1 and 3. When I read book 2, it was spoiled slightly because I already knew the future of some of the characters.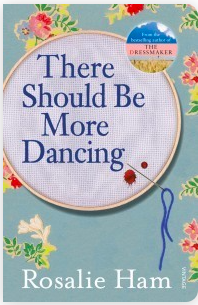 2. There Should Be More Dancing – Rosalie Ham.
My local library had Rosalie Ham come and give a talk, so in preparation I read all her books. This one was by far my favourite, though there are some others that are also fantastic.
Marjorie Blandon looks back over her long life and her dysfunctional family. I won't lie -she's an awful woman, and completely oblivious to it. The family dynamics are so terrible as to be very funny. This is a black comedy, with grief at the heart of it. I couldn't put the bloody thing down.
Better known for her debut novel The Dressmaker, Rosalie lit up like a Christmas tree when I said this was my favourite! "Mine too!" she said. "It was never really promoted by the publisher so it didn't get the audience I think it deserved."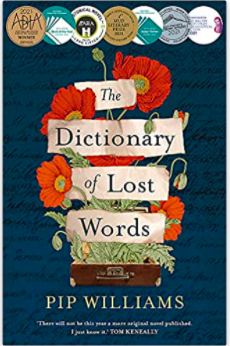 3. The Dictionary of Lost Words – Pip Williams.
This was another audiobook that I 'read' while on my holiday. Even though I'm clearly a highly intelligent and literate person, it wasn't until near the end that it dawned on my mighty intellect that this is actually about the formation of the Oxford English dictionary. The Scriptorium was a real place. D'Oh!
I really enjoyed the appreciation of the importance of words, the unconscious sexism of the world just before the First World War and how Esma finds her place in it. This is a novel that you can lose yourself in.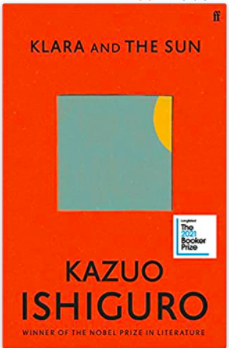 4. Klara and the Sun – Kazuro Ishiguro.
This novel is something very special. I read it in a day and a half… helped in part because I locked myself out of the house and I had to wait for Ryan26 to get home from uni. Thank goodness I had it in my bag!
This novel is set in the very near future, in a world that is very recognisable. Klara is an Artificial Friend, waiting to be bought as a companion to a child. She's a curious mix of innocence and curiosity about the world of humans and what it means to love. The writing in this novel is exquisite. Not a word is wasted. It's in the category of novels where you want to race to the end to see what happens, but at the same time, you desperately don't want it to end.
It's a thought-provoking tale that stays with you.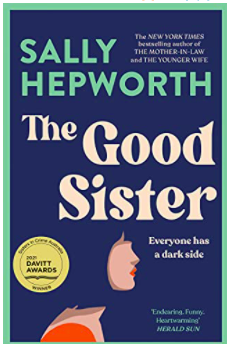 5. The Good Sister – Sally Hepworth.
I picked this up, thinking that it'd be a light read, you know, something that you skim through and then move onto the next with hardly a backwards look. But this novel was so much better than I expected.
Rose and Fern are fraternal twins. The story is told from Fern's point of view. She's neuro-diverse and to cope with the world, she leads a life that is carefully structured around her job as a librarian and her ties to her family. When her sister is unable to have a baby, Fern comes up with a way to help…
I loved everything about this novel. It's un-put-downable.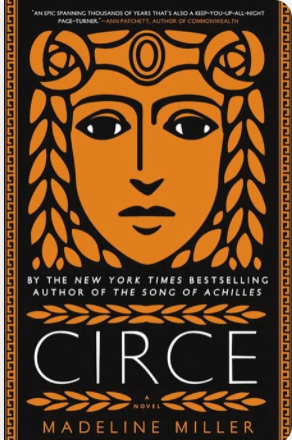 6. Circe and Song of Achilles by Madeline Miller
I first became aware of modern re-telling of myths when I read The Firebrand by Marion Zimmer Bradley when I was in my 20's. This tells the story of Cassandra of Troy and was a very easy way for me to discover the story of Troy without wading through a tedious Homeric dirge.
I wasn't very familiar with the character of Circe, but Miller has brought her to life. Achilles, of course, is far better known. I really enjoy learning about these old tales by reading novels like this. They're fresh, modern, stick to the basic outlines of the myths and so we get to see these ancient characters with new eyes.
Imagine living in a world where gods and goddesses roam the earth! Unfortunately, the Greek gods have all of the frailties of humanity, so this can make life 'interesting' for everyone else.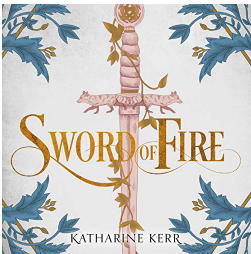 7. Sword of Fire – Katharine Kerr
This one took me totally by surprise. Back in the 1980's I picked up a paperback called 'Daggerspell' and fell in love with it. It's a fantasy novel set in the fictional land of Deverry, where characters are intertwined over lifetimes – prior decisions by incarnations of the characters heavily influence their current lives. It's fabulous.
Little did I know that this was the first in a looong series of novels… and none of the subsequent ones had been written yet. I spent the next twenty years grabbing the next novel as soon as it was released, gulping it down to find out what happens with Nevyn, Jill, Rhodry and the others… then having to wait another couple of years for the next novel to be written.
NEVER AGAIN! Ever since, I've waited for series to either be finished, or nearly finished before I'll embark. After 16 novels, the Deverry cycle was complete. I cried at the end, then moved on with my life.
A few months ago I saw that she'd released a new novel in 2020, so I thought I'd see what it was like. Imagine my incredulous delight when I realised that this was set in Deverry, 300 years in the future from when the last books had left off!!! OMG – I was so happy I can't tell you. I had the tippy tappy feet and the grin from ear to ear.
Deverry back in the Daggerspell days was like a medieval society and now it's moving into a more renaissance-style. Coming across my old friends in their new incarnations was so very sweet, though the new cycle has a whole new set of main characters.
If Kerr sticks to her old pattern of a new book every two years, I'll only have to wait less than a year for the next instalment. Excellent!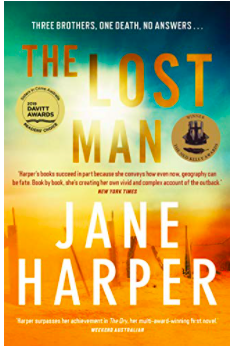 8. The Lost Man – Jane Harper.
Gee, but Jane Harper's an excellent writer! I read her first 2 books pretty much back-to-back a couple of years ago and then let the next ones slide, but I caught up again this year.
She writes about the Australian Outback like no one else – it's so vividly drawn that even though I've never been that far, after reading her novels I feel like I have. I don't know why anyone would choose to live in a blistering climate like that. Wonderful to read about, but I know I'd hate to live there.
This novel explores what happens when a man is found dead in a paddock on a very remote property in the Outback. Did he die of natural causes or was it murder? Considering how few people live out that way, if it's murder then there are not many people for a murderer to hide amongst.
Harper's characters are particularly well-written and we peel away layers of this cattle station family and community to see the dynamics. It's a terrific read.
Dad joke of the day: