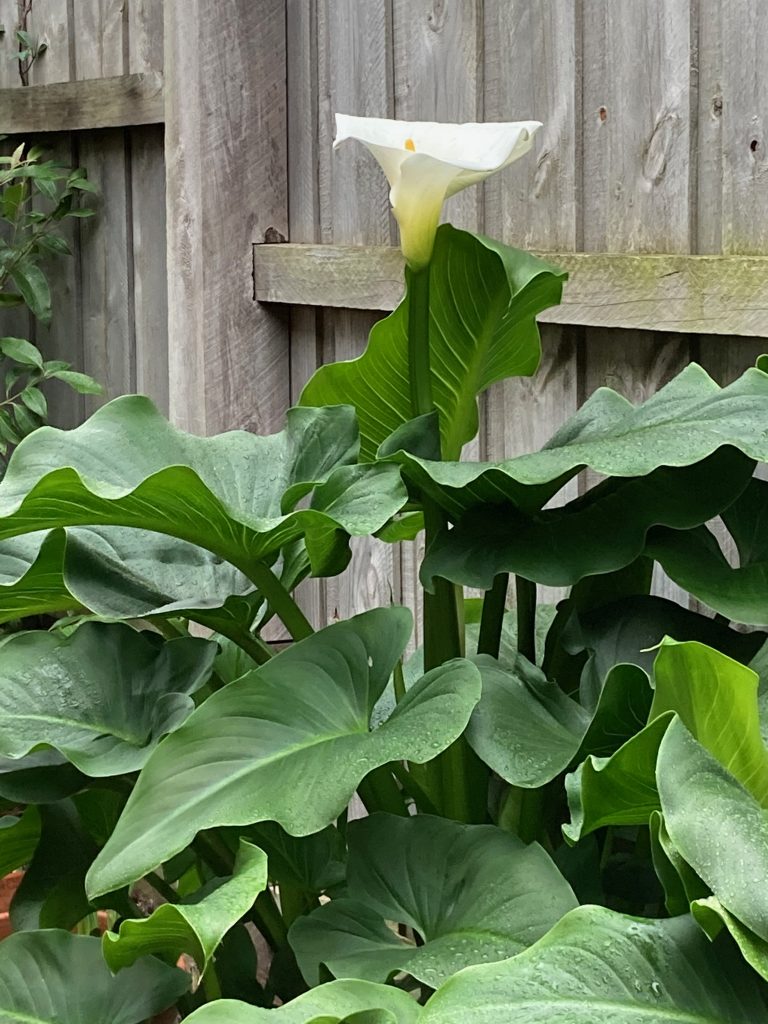 On Christmas Eve last year, Ryan27 and I drove over to Mt Eliza to his friend's place. She had some lilies and elephant garlic that she was happy to give away.
I stood and watched while Ryan27 dug them up and we brought them home.
The elephant garlic was planted last week in one of the wicking vegetable beds. The lilies were planted as soon as we got home in the backyard, right near the pizza oven.
The main entertainment up till now has been watching how quickly these plants have been leaping up from the ground.
But two days ago I went out to get some green leaves for dinner and there it was – the first flower.
There are two more flowers quietly growing that will soon be out.
Over time, I'm looking forward to being able to have these as cut flowers in the house. I've always loved their shape – so simple and elegant.
Why am I writing about this on Frugal Friday? Because I'll be enjoying these flowers for (possibly) the rest of my life… and they were free.
Not to mention the elephant garlic – a lifetime's supply of garlic for free as well.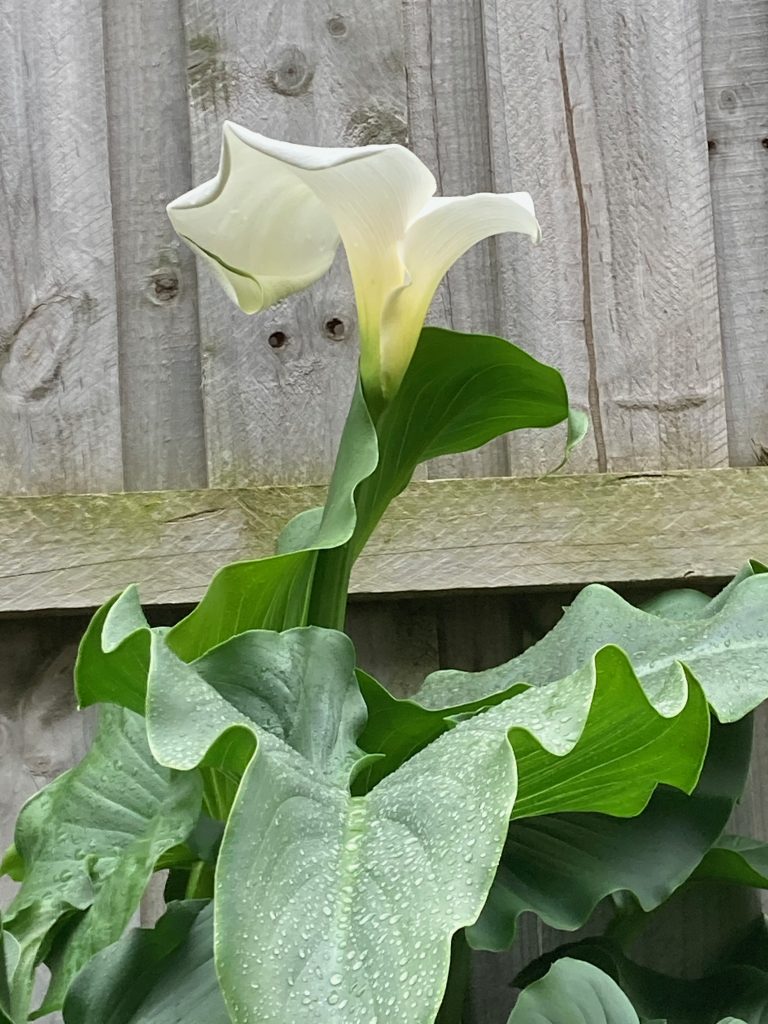 If you have the space, setting aside spots for perennial flowers and vegetables is a great investment, both financially and for personal satisfaction.
My $7 rhubarb plant I bought from Aldi 3 years ago has provided huge amounts of rhubarb stalks each year – enough to supply our household, my parents and my sister. I think it paid for itself in the first 3 months of being planted. Imagine how much free food it'll give when I dig it up and divide it into more plants?
I have a lime verbena, 3 lemon verbenas and a lemon myrtle, as well as many different types of peppermint. Free herbal tea, anyone? They're great either fresh or dried and make great little gifts.
I haven't bought bean seeds for years – I just let some dry on the vine and then plant the dried beans in the following Spring. Free beans are my favourite type.
I'm not even going to try listing my fruit trees. Once they become well-established I'll be one happy little gardener.
One piece of advice – only plant what you'll want to eat!
Do you have any perennial plants that have been absolutely worth it?
Dad joke of the day:
If Satan ever lost his hair, there'd be hell toupee.