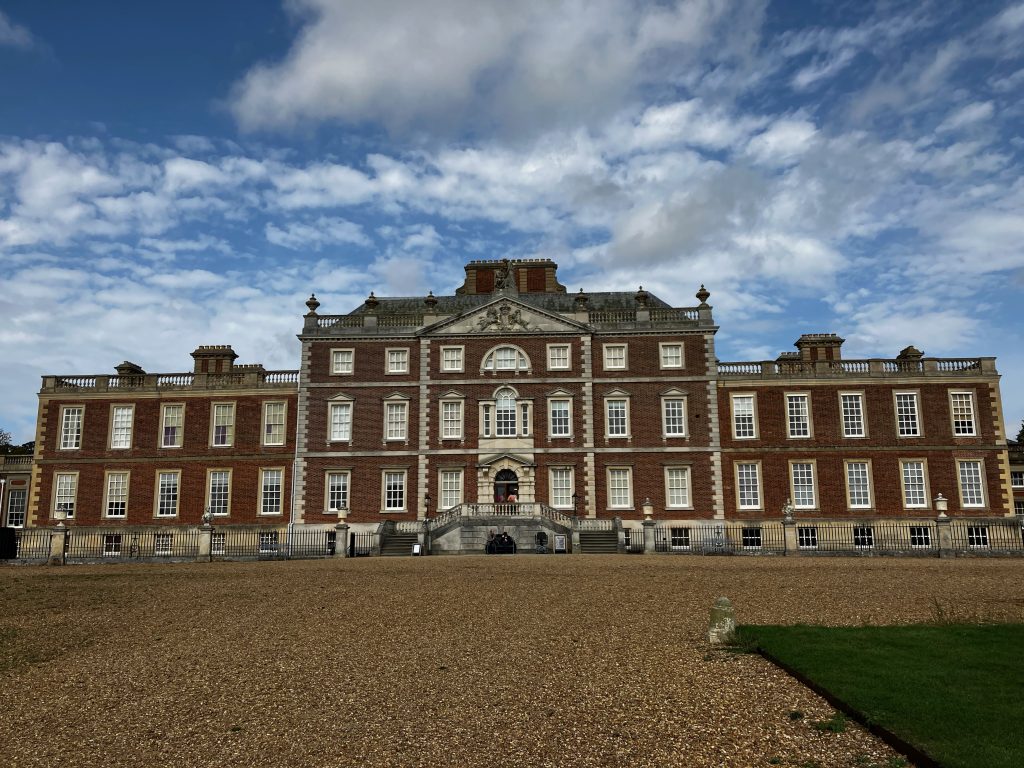 Today was primarily a travel day to get from Maldon to Market Harborough, where I'll be staying for a couple of days to catch up with Scott's husband Mark and their 3 cats.
We walked around Maldon on the last morning, and I bought an ironing board cover and a salt pig. You all know how I like to buy useful souvenirs. When I got home, Ryan28 was rapt about the salt pig. "I never thought you'd buy one, but they're so handy!" he said.
Anyway, back to England.
To break the trip up, Scott had selected a stately home for us to look at along the way.
It's easy to forget how tiny England is compared to Australia. We were driving along the motorway when I saw a sign for an exit to Cambridge. I was like, "WHAT??" I went to Cambridge on my last trip.
Scott looked across and said, "You know England is small, Frogdancer."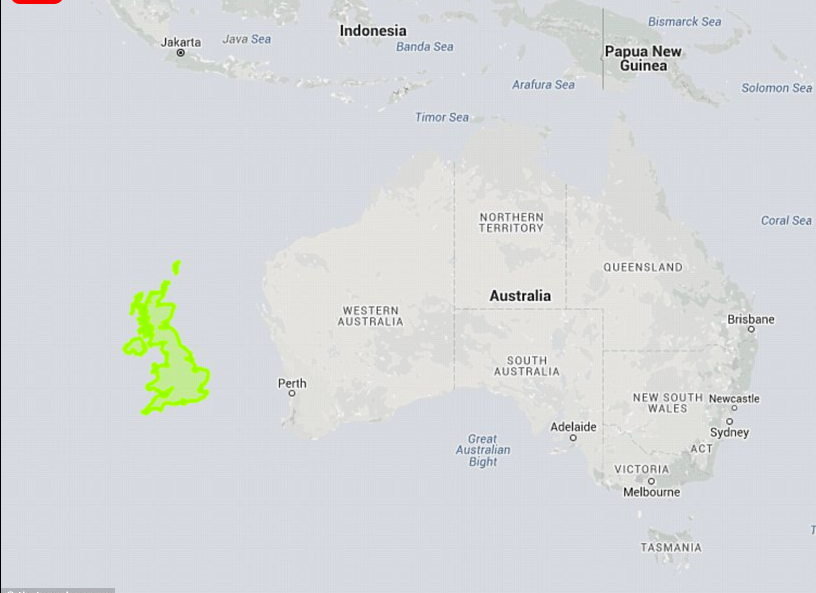 It's true. The whole of England can fit inside the state of Victoria.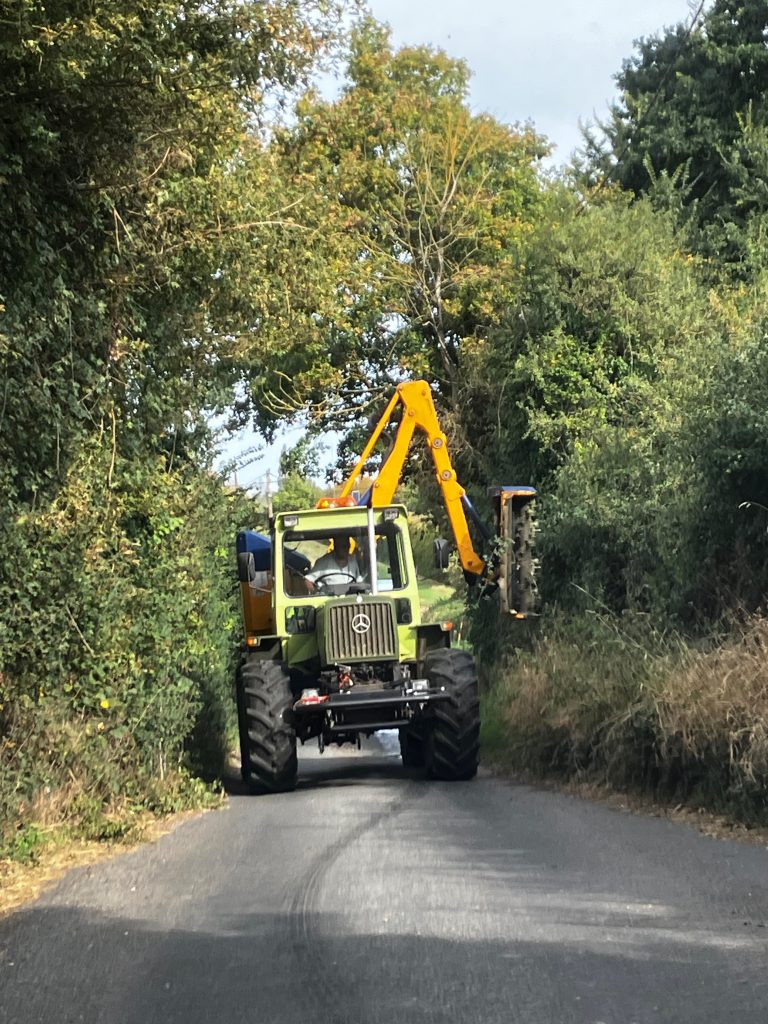 Along the way, we saw this truck which is basically a giant whipper-snipper. This is how England and Ireland keep their narrow streets free for cars. He very kindly backed up to let us through, otherwise, we would've been there for ages.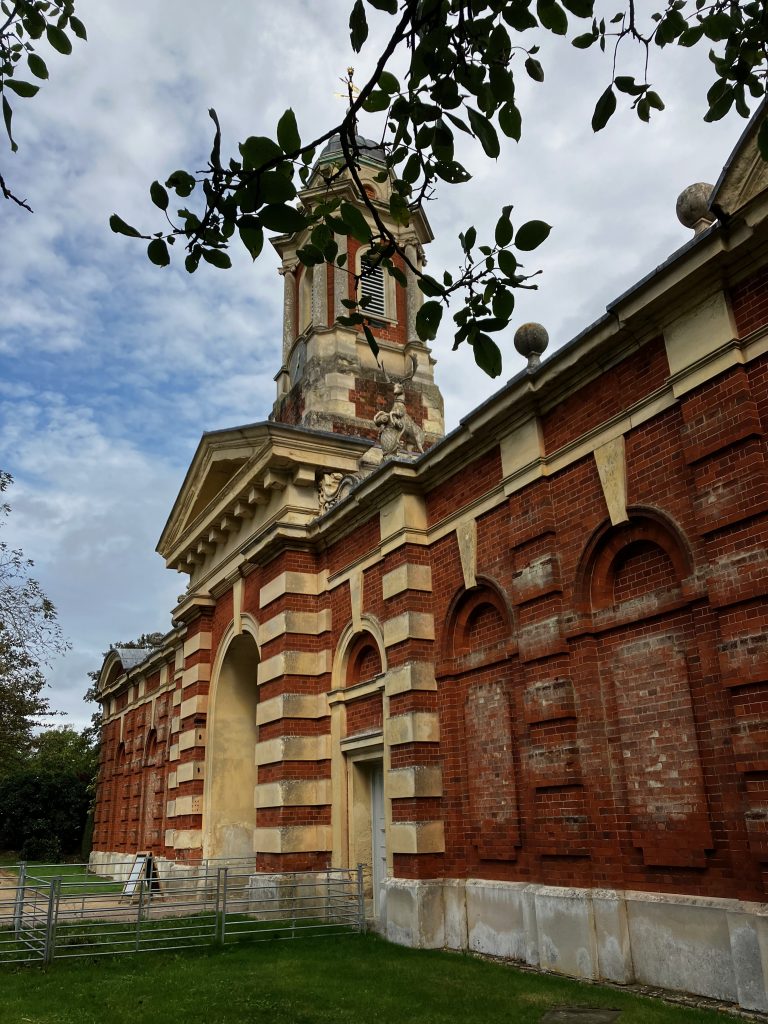 This place was very popular. It had a huge car park which was pretty much full when we got there. It was the middle of the day on a Wednesday! This building was the old stables, which is now being used as the gift shop.
I went a bit mad, buying a couple of flat garden ornaments, a model of a hare gazing soulfully upwards with his ears pulled back, (he was very light), and another Christmas tree ornament. I knew that there was going to be a reorganisation of my carry-on case when I got to the hotel room tonight.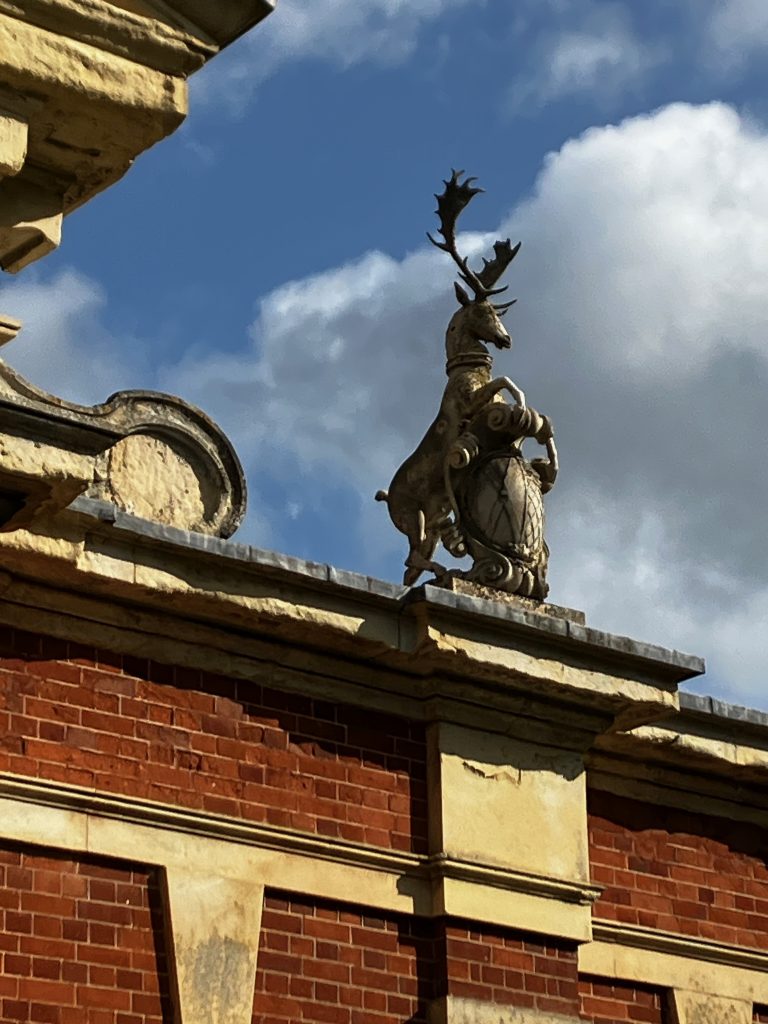 To have this on the top of your stables isn't flamboyant at all…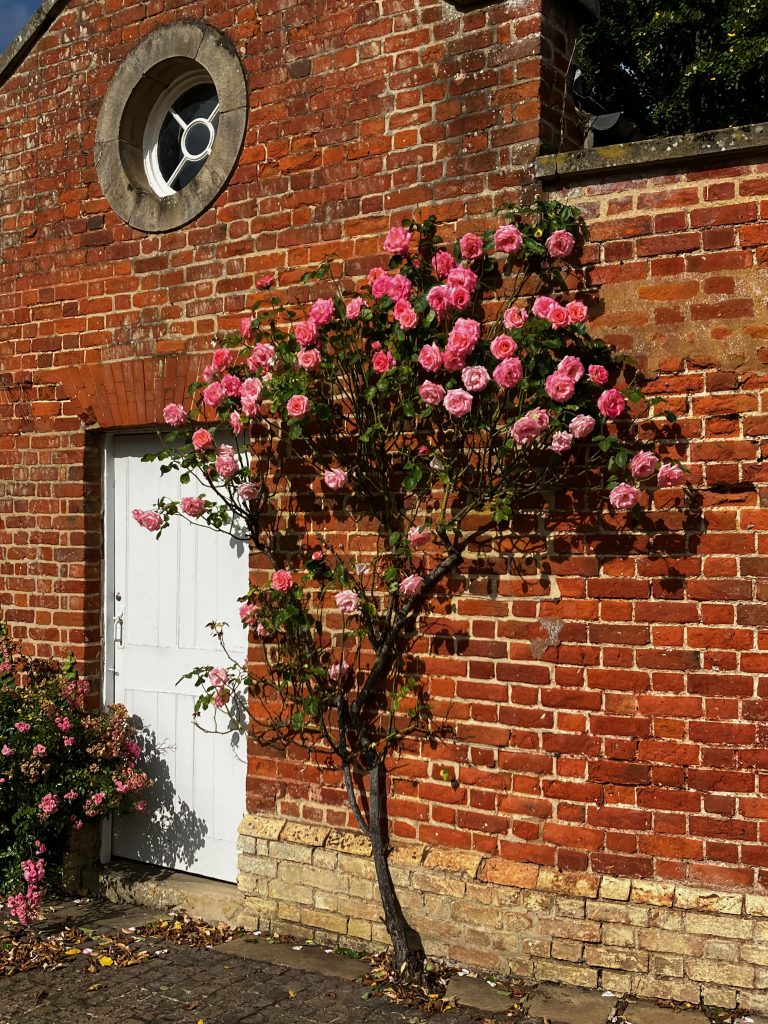 As we walked closer to the house Scott said, "Look at the rose!"
He said it didn't smell. But I think we can all agree that it looks beautiful.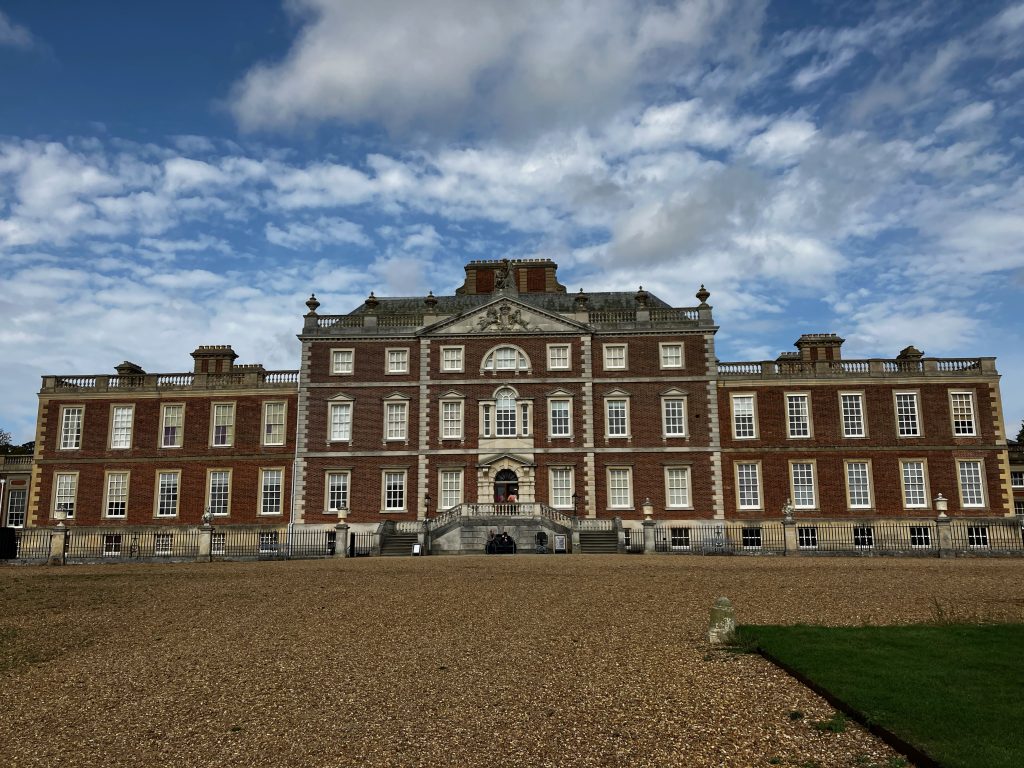 Here's the house again.
The estate was held by the Chicheley family for over 250 years, beginning in 1428 with Henry Chichele, who was Archbishop of Canterbury. The last of this family to hold the house was the politician Thomas Chicheley, who was responsible for the "new" house that was completed in 1650.
I love how the word "new" describes things that are hundreds of years old in this country!
 Chicheley established the formal gardens and architectural landscape of the estate. He enjoyed the house for 36 years until, weighed down by financial problems, he was forced to sell it to Sir John Cutler.
In 1689, Sir John gave it as a marriage settlement to his daughter Elizabeth and her husband Charles Robartes, 2nd Earl of Radnor.
On the death of Elizabeth in 1697, without an heir, the estate passed to Edmund Boulter, nephew of Sir John Cutler.
Poor old Edmund didn't have a title. What a commoner!
In 1710 it was in the possession of John Holles, 1st Duke of Newcastle-upon-Tyne, who left it to his daughter Lady Henrietta Cavendish Holles upon his death the following year.
Upon Henrietta's marriage, in 1713, it became the possession of her husband Edward Harley, the 2nd Earl of Oxford and he was also Earl Mortimer.
Sounds like a good match, hey? Two Earl titles with the one man? But notice how when she married, it "BECAME THE POSSESSION" of her husband. Can't have the little woman owning an estate!
In 1740, Edward sold Wimpole to Philip Yorke, Earl of Hardwicke, in order to pay off his debts. Wouldn't you want to kill him if you were Henrietta???
On 27 October 1843, Queen Victoria and Prince Albert visited the hall. They listened to speeches by local politicians including the Earl of Hardwicke, and dinner was served for 26 people. A ball was held in the evening. On 28 October 1843, Her Majesty visited the farm in the morning before departing for London.
There is a portrait of her in the dining room, which she was reported as saying was "a perfect likeness". So much is made of her visit, but she was only there for one night.
In 1938, Capt. George Bambridge and his wife Elsie, daughter of Rudyard Kipling, purchased it after having been tenants since 1932. They used the inheritance left to them by her father, and the royalties from his books, for the long-needed refurbishment of the house and grounds. During the War, for instance, the house had no running water or electricity.
omg.
During her time at Wimpole Hall, Elsie was known to become irritated by members of the public gathering too close to the house for picnics, so much so, that she once returned to the offending couple's property and had her own picnic on their lawn.
Haha. Good for her! How funny.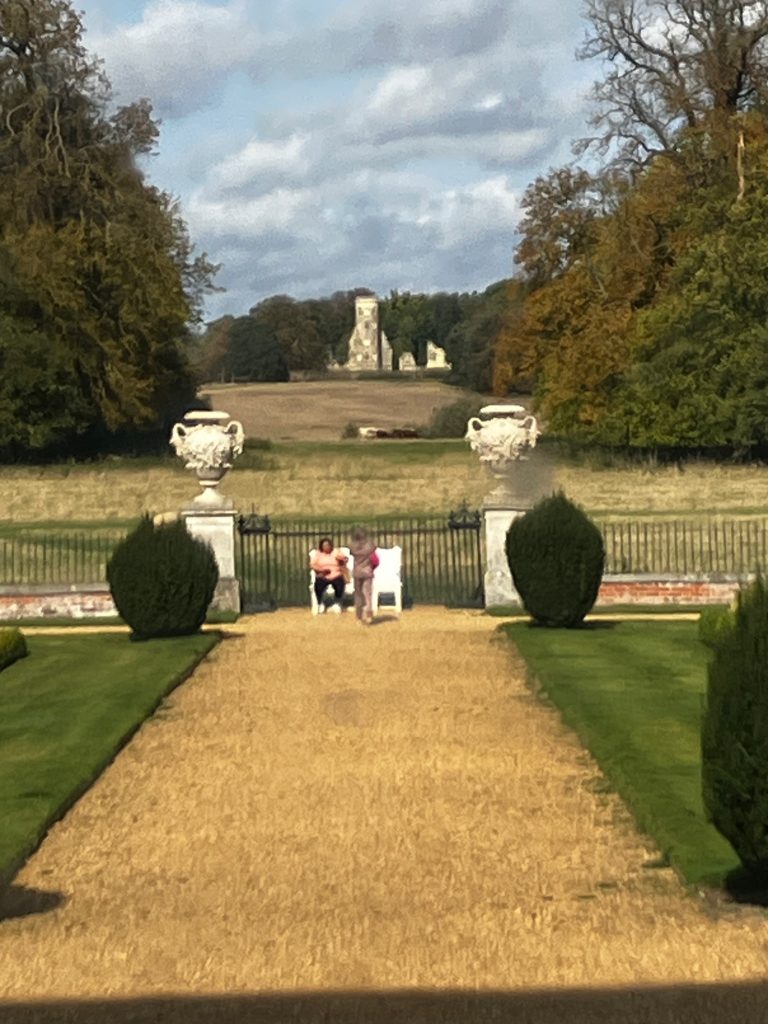 Here is a view of the backyard, with the fake ruined tower that someone in the Victorian era put in. Nothing like a fake abbey in your backyard to impress your friends and neighbours!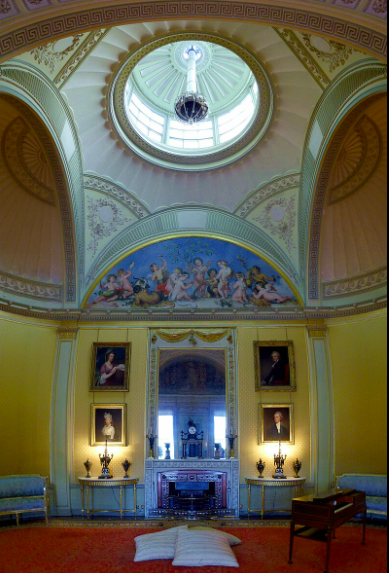 But what rocked me back on my heels was a single line on one of the information boards, saying that the architect John Soane had worked on the house in the late 1700's.
Do you remember? On my first day in London, I visited his house!
This picture shows the yellow dining room, which is one of the rooms he worked on. There was a large skylight and a couple of BIG mirrors that would have cost an absolute fortune when they were put in.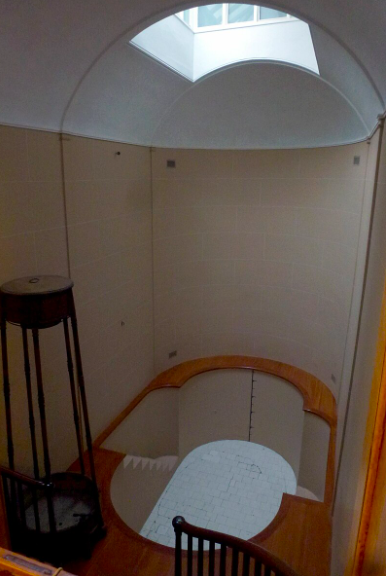 John Soane also put in a rather large "plunge pool" tucked away at the bottom of the house. You have to wonder what it was used for and if there were any kinky parties going on back in the day.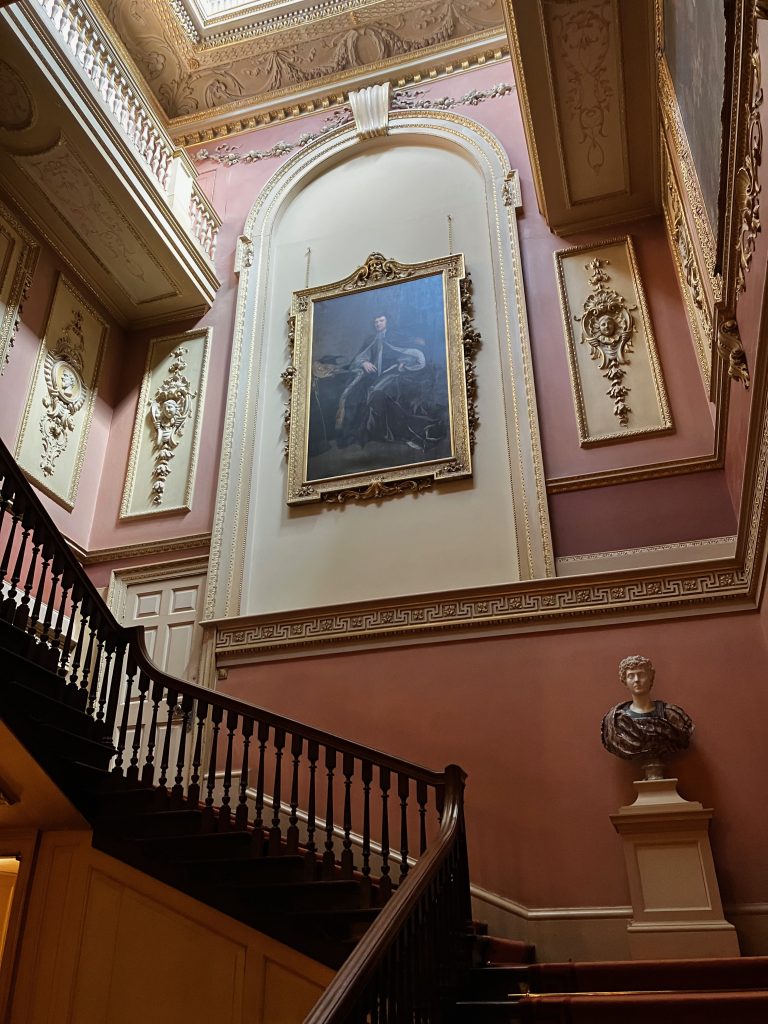 This painting has hung here for around 250 years. Imagine the people who have walked past him in that time? The plaster mouldings were also really impressive.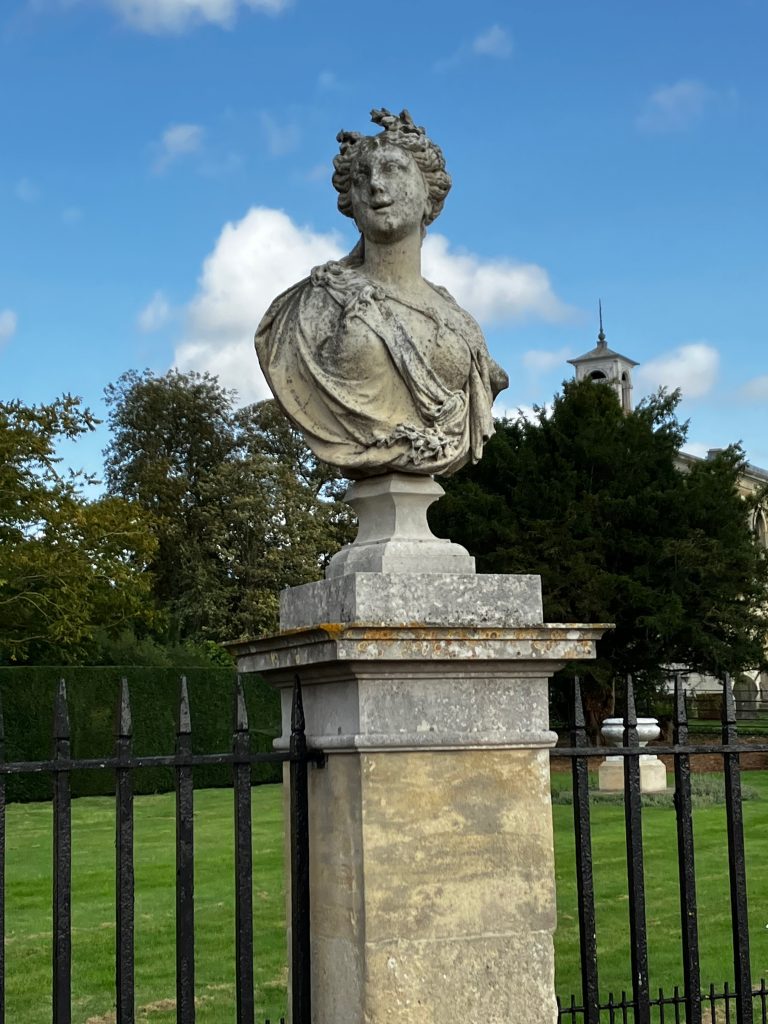 After we visited the house we ate our lunch in the car like we did yesterday, but this time we were looking at the building where the toilets and entry were.
Somehow, it just didn't have the ambience of the decommissioned nuclear power plant.
Then we drove the rest of the way to Market Harborough.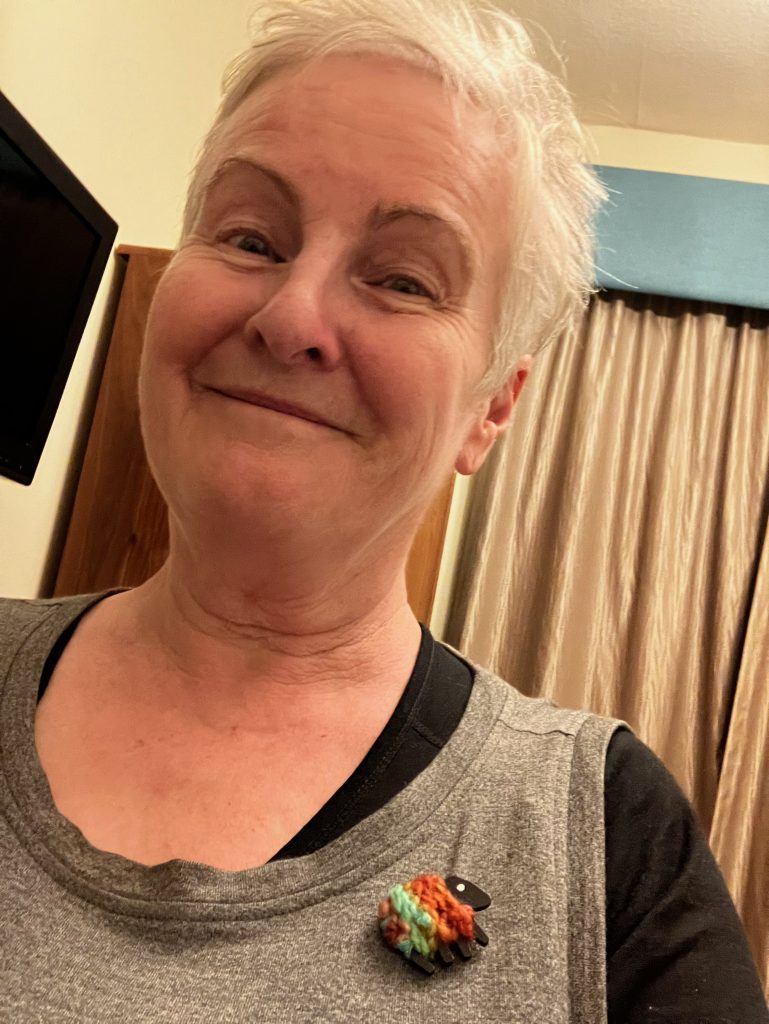 The three of us went out to dinner that night. It was lovely catching up with Mark again. He and Scott make a great couple.
On the walk back to my hotel we passed a gift shop with lots of interesting things in the windows. Scott and I were planning a late start to my last day of exploring England tomorrow, so I vowed to get back there in the morning to have a look through.
Surely my carry-on could squeeze another souvenir or two in? I can still do up the zips…