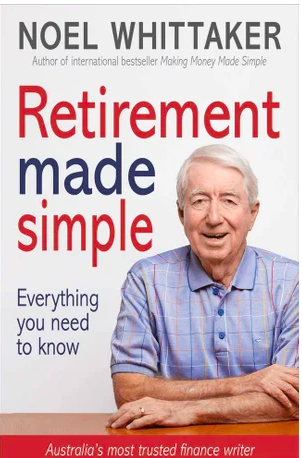 A little while ago Noel Whittaker, who is a member of a FB group I'm also in, wrote that he was releasing a new book in October – 'Retirement Made Simple.' Perfect timing for me, of course. I ordered it, telling him that if it made me rethink my retirement plans I was going to be pretty mad!!
I'm a bit of a fan of his work. As some of you may recall, every Christmas for the last 5 years I've given a finance book to my sons and nieces. They've received TWO of Whittaker's books – the first being the book that gives a broad education of the Australian financial scene – 'Making Money Made Simple' and the one designed for young adults starting out – 'The Beginner's Guide to Wealth.'
This new book was bought just with ME in mind. Yes, I know what you're thinking. I really know how to pamper myself.
I'm not going to give a blow-by-blow account of every chapter, as I've seen some in the PF world do in their reviews. I think doing so is a disservice to the author. A review isn't meant to be a summary; it's meant to give an idea of the flavour of the book.
I will say that 'Retirement Made Simple' is a well laid out and comprehensive view of the things every Australian needs to know (and think about) as they're either heading towards or are actually into the retirement stage.
It begins with the numbers – what people need to know about superannuation, pensions, investments, insurances… all of the things that underpin the financial bedrock of financial independence and security. After all, there's no point in retiring if you find yourself eating cat food a few years later just to survive!
Once all that is dealt with, the later chapters move into how to make the most of the freedom of retirement. Health, activities, relationships, philosophies of living – all the things that people sometimes forget to consider before they pull the pin on working. In other words – the answers to "But what will you DO all day?" (Someone at work asked me that question only yesterday. I don't think they know me very well!)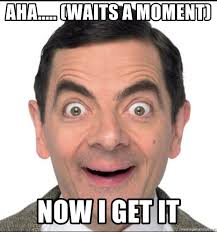 The chapters are also peppered with case studies of the things being explored, which I think is an excellent idea. A few people are numbers people and so they're happy with charts and graphs, but the rest of us can grasp a concept more readily if it's presented in a story. Somehow, after reading the story, the chart or graph makes much more sense.
I'm a speed reader, so I read it over a couple of days. I learned a bit here and there and by the end of it I felt that I'd prepared both my financial and emotional worlds pretty well prior to taking the jump. Phew!
I have a friend at work who is a couple of years away from pulling the pin. He and his wife are both English teachers and are even more numeral-averse than I am, if you can believe that such a thing is possible. When I finished reading it I passed the book over to him.
I was almost sure that he'd start reading it and then put it aside. I wasn't completely sure, otherwise I wouldn't have bothered giving it to him. But I felt that this book may have just come along at the right time for them to be ready for the information.
Yesterday he reminded me that he had the book, then when I asked if he'd been reading it he told me this:
"Last night I was washing the dishes and Ellen (his wife) was reading it aloud to me. The author has a very good way of making the information accessible to readers who don't have a lot of financial knowledge. He's making it easy for us to follow and understand. It's really very good."
That's a ringing endorsement if ever I've heard one.
This stuff is important. The better we're able to prepare for retirement, both financially and emotionally, the better our lives will be.
'Making Retirement Simple' by Noel Whittaker. Check it out.
Knowledge is power.