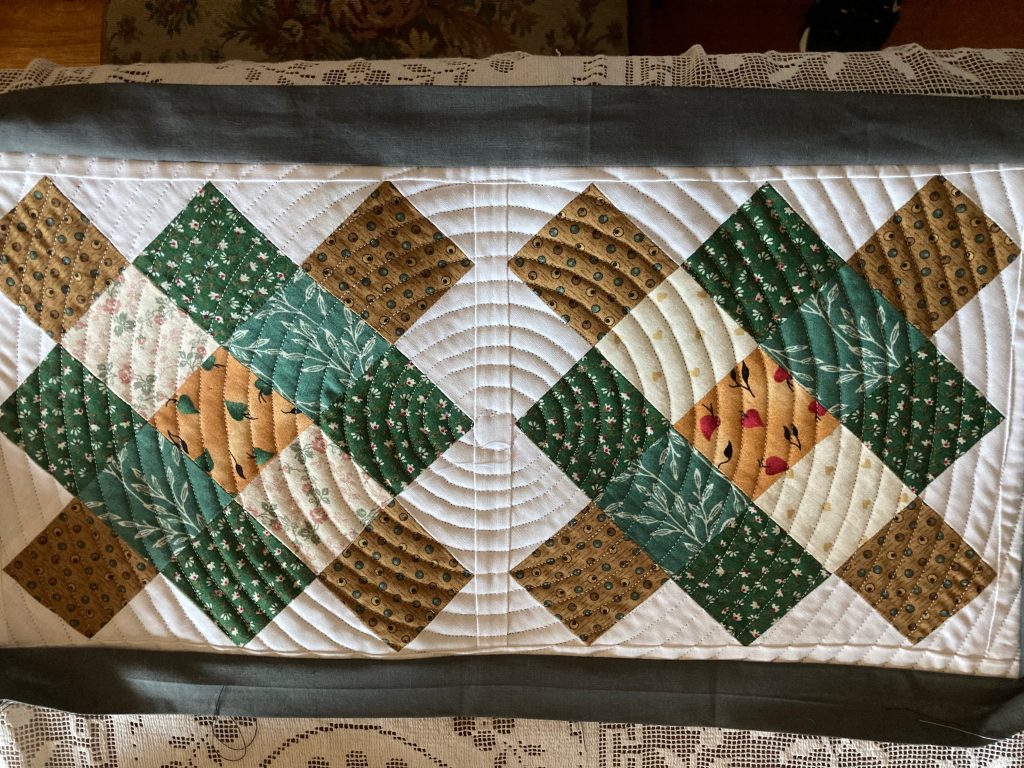 You know, it always makes me smile when I see a blogger tweet something like, "Sorry everyone, I haven't released my usual Wednesday blog post. Never fear, I'll put a post out on Thursday instead. Apologies!!!"
Honestly… no one cares! It's been a month since I posted here and no one's sent out a search party. After my little holiday up in the high country I wasn't feeling the urge to write here, so I didn't. I threw myself into other things, mainly quilting (2.5 finished plus a couple of placemats), reading, (only $400 or so to go on the 'Earning my rates back' challenge) and getting the veggie garden ready to slumber over the winter.
And that's where I learned something new about transitioning to retired life.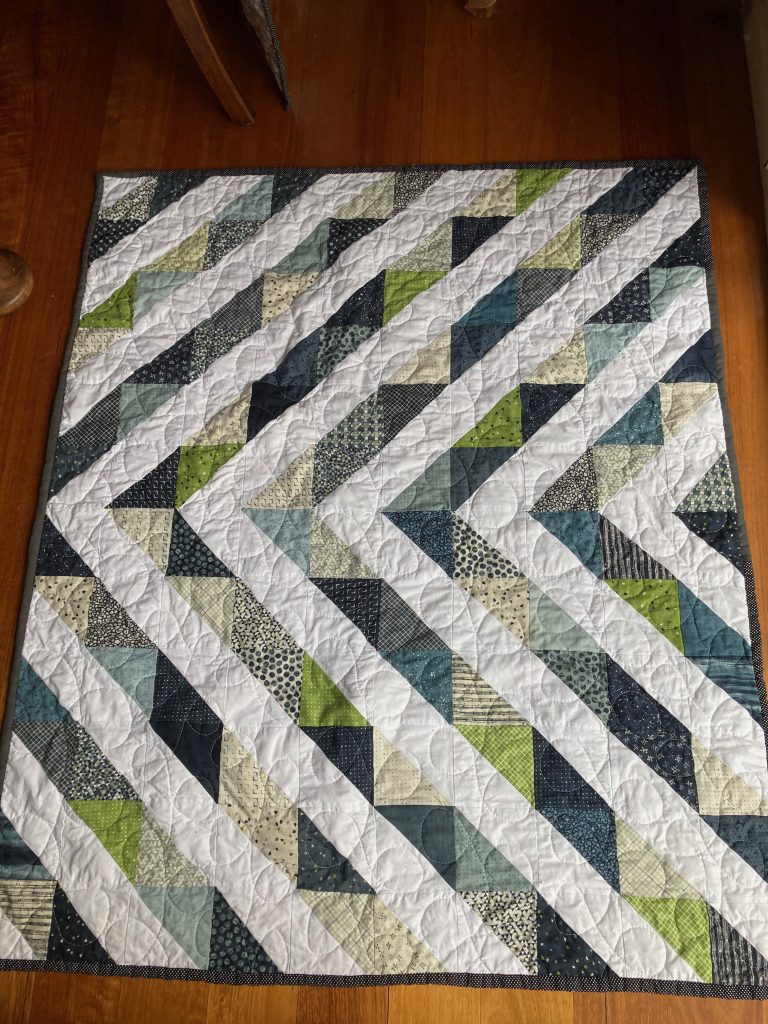 While I was happily down in the quilting rabbit hole, my veggie garden was sitting there, untended and unloved. The shrivelled up beans were hanging, brown and ugly, on their vines, the huge silver beet plant had gone to seed and the basil was running amok. Grass had come under the fence from the neighbour's place and is under the apple trees, so that needs getting rid of.
It was time to get out there and put it all to rights.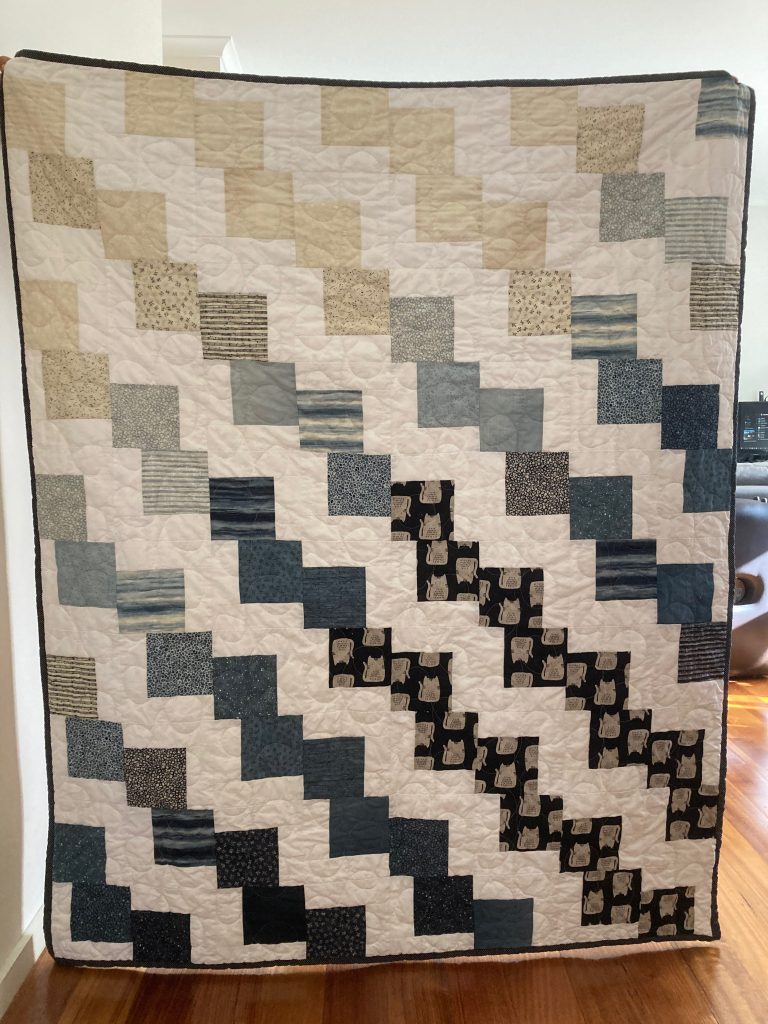 Monday was a public holiday here in Victoria and the day was dry and slightly overcast. Perfect for a person like me with vampire-like skin that burns at the merest hint of sunlight! I grabbed my secateurs, the garbage bags filled with the autumn leaves that I brought back from my little holiday in the high country – souvenirs don't have to cost anything – and out I went.
I'm a permaculture gardener, which means that very little gets taken out from the garden in our green waste bins. I 'chop and drop', which means that I use the secateurs to cut all of the dead tomato plants, bean stalks or whatever into little, mulch-sized pieces and I leave them on the garden beds. Over time, this breaks down and gives you lovely, lush soil. Very frugal – wastes nothing – and very eco-friendly.
'Chop and Drop' is great for the soil, but it takes a lot more time than simply ripping things out and stuffing them in garbage bags.
Once I cleared a section of the wicking beds, I put a thick layer of the souvenir autumn leaves down, then a layer of mushroom compost and then some animal manure. This year it's cow manure as that was the cheapest one when I went to Bunnings. Over the top goes a layer of pea straw.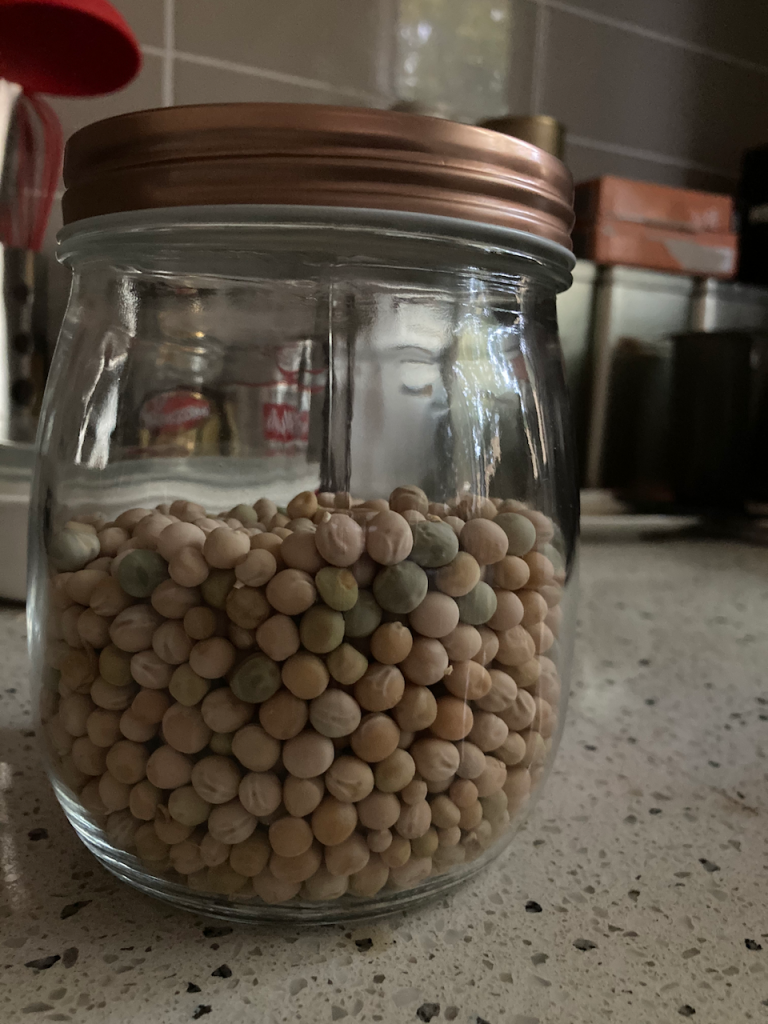 I love using pea straw for veggies. Usually, you get a free crop of peas. Last year I saved the dried peas and a few days ago I made a hearty pea soup with a ham hock. Bloody beautiful!
All of these layers of leaves, compost and straw are wonderful for the soil but are time-consuming and after a while, rough on the back. After a few hours out there, my back was starting to hurt. But I kept eyeing off the garden beds. 'Push on! There's a couple of easy sections over there. There's still daylight!'
This is how I've always worked in the garden. Once you start a job, you push through until it's finished. Of course, up until now, I've only had weekends and school holidays to Get Things Done.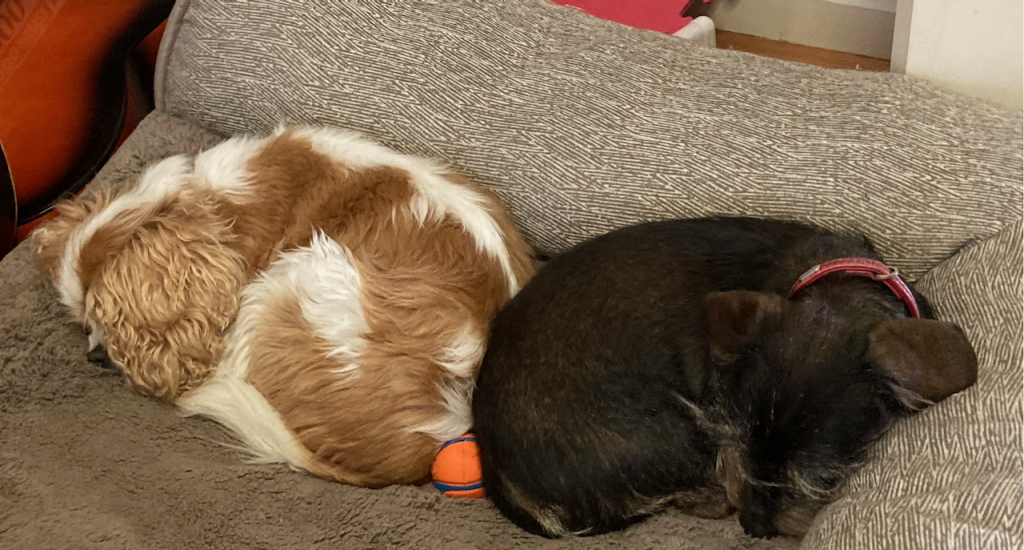 I worked in the garden from around 10 until just before 6. I did heaps of work – 6/12 sections of wicking beds are now done and dusted for winter. But when I came in, my lower back was in pain. There was a lot of bending and lifting going on out there. Luckily, I have a live-in remedial masseuse. Ryan26 is an RM and myotherapist. I hobbled inside and asked for a treatment.
I lay on the massage table while he treated me, getting lots of information about, "It's your glutes, Mum. When they've had enough, they constrict and it pulls on the muscles of your lower back which makes your back ache," or something like that. Remedial massage hurts, so I was trying to be in my happy place.
Then he said, "You have to listen to your body. Why didn't you stop when your back started hurting?"
"Ummm," I said intelligently. "I wanted to finish the job."
"Aren't you retired?" he said. "You know you can always pick it up again tomorrow."
Oops. While I was out there I fell into the usual way of doing things – get it done NOW because time is short and you'll be back at work tomorrow!!!
It honestly didn't occur to me that I could feel the twinges in my back, walk to the shed and put the secateurs and bags of leaves, compost and pea straw away and go inside and read a book. I just kept pushing through because that's what I've always done in the past.
Interesting. Even after 6 months of retirement, it still didn't dawn on me that now – for the first time in my adult life – I have the time and space to pace myself. To tackle tasks in a more leisurely fashion, rather than race at them and attack like a bull at a gate. In the big scheme of things, does it matter if the garden beds take 2 weeks to be bedded down for winter, rather than 2 days?
It's nice being out in the garden. Jeffrey curls up on the couch under the verandah and sleeps, positioned where he can open an eye every now and then to check where I am. Scout and Poppy bring the ball for me to throw and when they get tired of that, Poppy curls up next to Jeff and Scout disappears inside. I hear the birds, the people singing in the church next door if it's Sunday and kids playing. Sometimes I work in silence, other times I have podcasts or an audiobook playing.
It's lovely. Why wouldn't I want to savour those moments over lots of sunny days, instead of racing through them? Isn't this part of what gaining freedom over my time actually means?