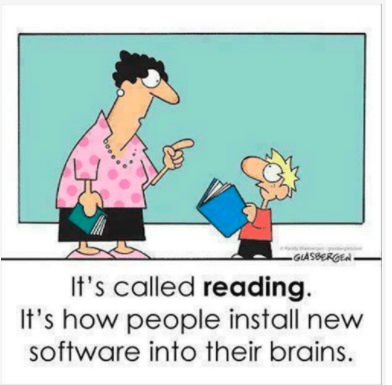 I've always felt that a financial reading list was a necessary thing that this blog lacked. As an educator, this was something I had to fix. What's the purpose of finding out about things if you can't share the love with other people?
I thought I'd get onto it straight away. But damn… Retirement's just so good! The last 10 months have drifted by so quickly, even in lockdowns. It was always on my mind in that annoying, ever-present 'To Do' list that I carry around in my brain.
It's easy to ignore your own list. But then last week I had two readers contact me and ask if I could put them onto some books to buy for their kids to get them off to a good start. What better way to answer than to share the books that I've given to my own family?
If you look up at the header, you'll see I've added a new page. This page is a little different to the ones on other blogs because the first list of books are the ones that I've been buying for my 4 sons and 2 nieces each Christmas. These are the books that I wanted to have on the kids' shelves so that when they were ready for the information, they'd have everything they need right at their fingertips.
Some of the books are designed for young people starting off. Others are the books that helped me on my learning curve of getting my head around Financial Independence and investing, back when I was a single mother desperate to claw my way out of the hole I found myself in. Of course, I want the kids to have the information NOW, not to wait until their 40's and 50's like I did.
These books are the bare necessities of a great framework for understanding how the financial world works, along with understanding debt, investing, and how to efficiently organise your financial life. Anyone who has them on a shelf within easy reach has a fantastic grounding in how to make money work for them, instead of the other way around.
The second list has the books that I've enjoyed but were not bought for the kids. At the moment they're all about different aspects of retirement, but over time this list will be much broader. So much to learn!
Please jump over and have a look at the lists. Let me know what you think. Do you have any recommendations for books that I can tackle for myself, as well as books I can consider for next Christmas?
I'm open to suggestions.
Dad joke of the day:
What do you call cheese that isn't yours?
Nacho Cheese.