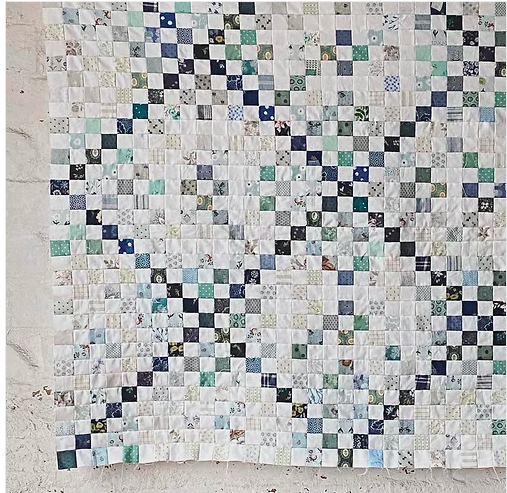 What's top of my mind: Finishing a quilt so I can start cutting out squares for another one.
I'm making a quilt for my cousin and it's very time-consuming. I've been chipping away at it over the last couple of months, but then I saw a pattern and a 'Quilt Along' for the quilt pictured above. I saw the quilt in real life when I went on my Little Adventure back in June last year.
It's made from 1.5″ squares and there are over 5,000 of them in the quilt. As Kellie says, "This quilt is easy to put together but it takes stamina to finish!"
I ordered a ruler that is hellishly expensive but will shave hours off the cutting time. I know I'll be using it for years to come, so it's not an expense – it's an investment, right?!? It arrived today, so I'm planning to get Robyn's quilt finished by the end of the weekend, so I can dive in and start getting organised. The quilt-a-long starts in the middle of March! There'll be a lot of cutting of fabric between now and then. 🙂
Where I've been: on a Little Adventure.
With my sister. Stay tuned…
Where I'm going: Into my sewing room.
See above.
What I'm watching: Killing Eve.
I've been meaning to watch this show for a couple of years now and when I saw it was on Stan I was on board. I'm really enjoying it. There are 3 seasons so far (I think) so I have many nights of viewing pleasure ahead of me.
What I'm reading: NOTHING.
Yes, really unusual for me to not have at least one book on the go. I finished book #19 for this year and I have a couple of holds waiting for me at the library, so I might go and pick them up today.
What I'm listening to: The dishwasher running.
See below.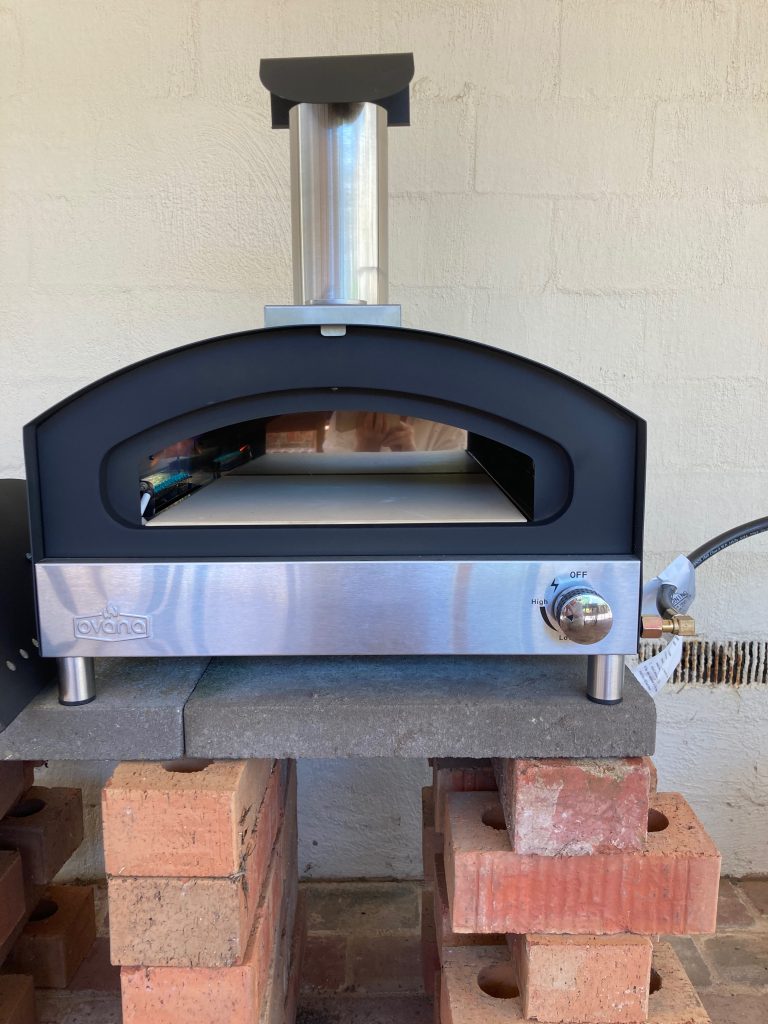 What I'm eating: PIZZA from my new pizza oven!!
Tonight is the night that Ryan27 and I fire up our new pizza oven and see how it performs. I bought this one along with all the extras. I bought a gas bottle, my sister Kate and Ryan27 put it all together, the pizza dough is proving on the bench and we've given the oven its first warm-up.
Tonight's dinner is going to be EPIC!
Who needs a good slap: Putin.
What a wanker.
What I'm planning: to get my dining room table back.
Tom30 has moved back in, but he has SO MUCH STUFF. I said that every single piece of kitchen equipment he owns has to be put through the dishwasher before we pack it away.
There have been many dishwasher loads-worth of stuff and all of it is now piled high on my table. It's doing my head in. I can't wait until he has the weekend free to pack it all away.
What has made me smile: Tom30 trying to get Scout to drop the ball.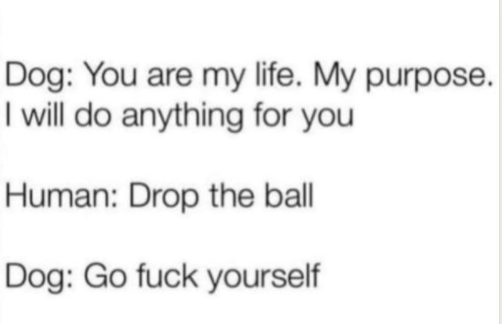 Dad joke of the day:
Will transparent coffins become a thing?
Remains to be seen.