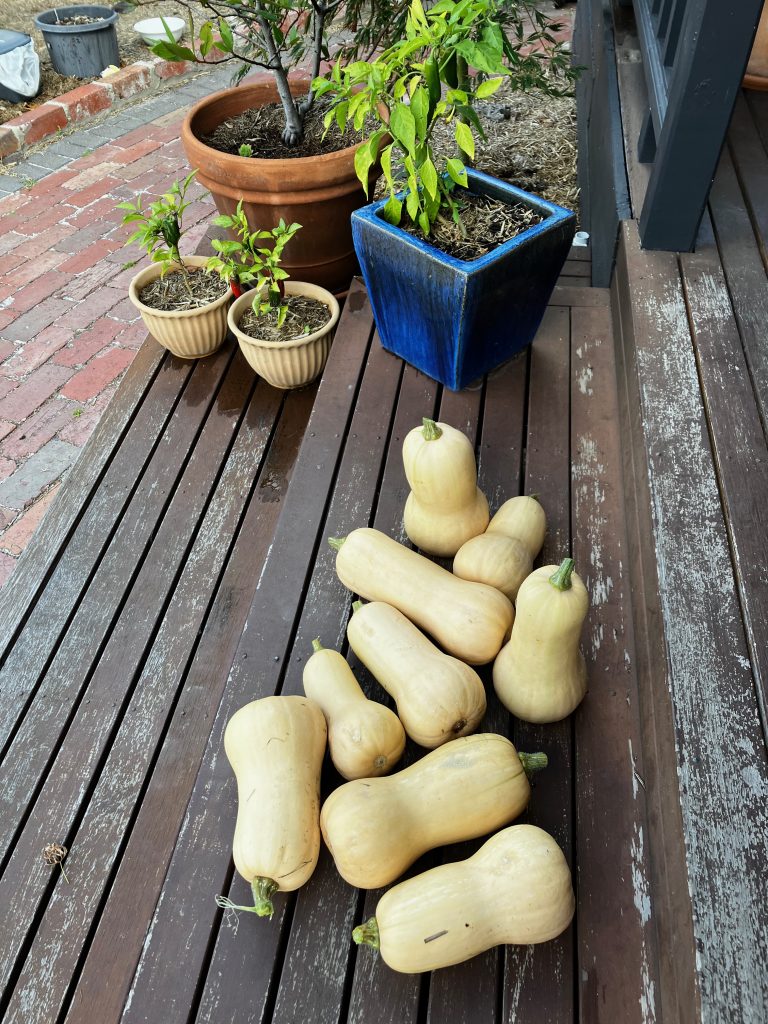 What's top of my mind: Getting all my correction done.
This is so much 'top of mind' that it wasn't until I was getting into bed last night that I realised what day it was and that I'd forgotten to put out a Wednesday W's post on time. Poppy woke me at 5:30 AM so I'm tapping away on my laptop now. Better late than never!
Where I've been: Mooroopna.
After 7 weeks, my little doggie visitors are back with their Mum. I drove them down on Saturday – a round trip that takes 7 hours – and they were all so happy to be together again. Silver danced through the house like a puppy.
Where I'm going: to look for a wedding dress.
I ordered a lovely silk dress online at the beginning of January to wear to David29 and Izzy's wedding. Unfortunately, it's in China and all the covid lockdowns have clearly affected the company, because 10 weeks later, I still don't have the dress.
Mum said she saw some dresses at a shop in Southland that she said "looked like me", so I'm going to go after work one day soon to have a look for myself. The wedding is only 4 weeks away.
What I'm reading: 'The Family Inheritance' by Stringer
I'm listening to this as an audiobook and it's quite good. Interesting enough that it makes the commute seem to go faster, to the point where I look forward to hearing the next installment as I approach my car.
In another note, DON'T read the latest John Irving novel, The Last Chairlift. Dear God in heaven, it was dull. It's a 900 page book that should have been edited down to about 600 pages. It has interesting moments, but it was an incredibly hard slog to finish. Be warned!
What I'm watching: The latest season of 'Outlander.'
I was so happy when season 6 unexpectedly dropped on Netflix. I adore the books – apparently there's one more to come – but they've also done a good job with the tv show. I love some Jamie and Claire!
What I'm listening to: Jeffrey snoring.
The dogs have all gone back to sleep.
What I'm eating: Not beans.
I was watering the veggie garden on the weekend and I got to the bean vines on the wicking bed at the back. I was idly looking at it, looking to see how many beans were left, when I saw a tiny whiskery face at eye level with me within the tangle of vines.
I yelped and threw the cucumber I was holding at it. It disappeared.
Now I know who ate all my apples in the backyard. Still, as you can see from the photo above, my pumpkins all survived in the front yard. 🙂
What I'm planning: the rodent's demise.
Deep Green Permaculture has a couple of really good posts about trapping and baiting rodents.
"Rather than risk pets and wildlife, a better option is to bait rats and mice using an environmentally safe, home-made bait that uses bicarbonate of soda (baking soda). This exploits a unique feature of rat and mouse biology, their inability to burp or vomit, to create an effective rodent control."
This might be the go, as I don't want the dogs to get hold of a poisoned rodent.
Who needs a good slap: Me, for being an English teacher.
Remember all of that marking I mentioned earlier? Half of my classes are English; half History. Guess which set of marking is FAR quicker?
What has made me smile: Payday.
I've now earned the money for my 2-week tour of Ireland. Next payday will be taking care of accommodation in the last week and some spending money. Yay!
Today is day 35/50 of the term. I'm on the downhill slide now!
Dad joke of the day:
Pretty boozy at last night's Middle Earth masquerade.
I wasn't the only one who was Legolas.